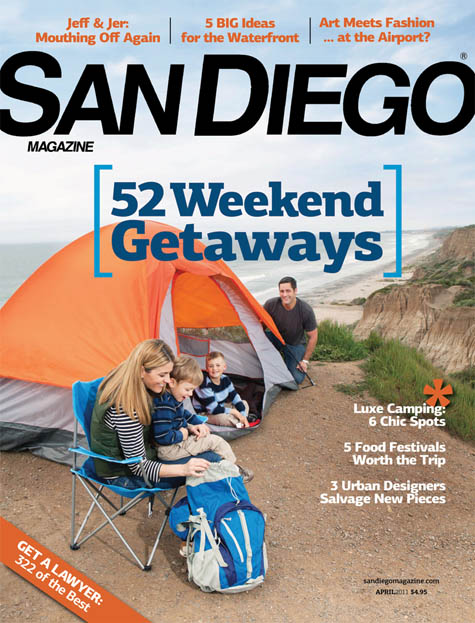 For April's issue of San Diego Magazine, we took our monthly Treads article outdoors to feature a bohemian-style picnic beneath the giant Monterey oaks.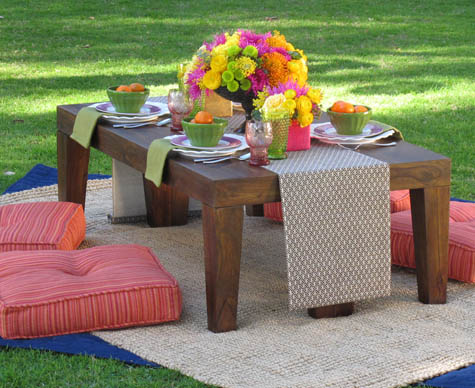 I had a wonderful time styling this shoot! It involved quite a bit of running back and forth between Crate & Barrel, Anthropologie, Target and West Elm, but choosing the bright, vivid color palette and the products to be featured was plenty of fun.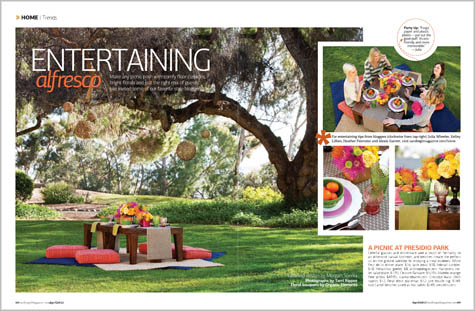 You can check out the full online issue of San Diego Magazine here.
In addition to the spring picnic spread, I wrote about an ultra modern loft in downtown San Diego that boasts all of the latest eco updates and modern touches: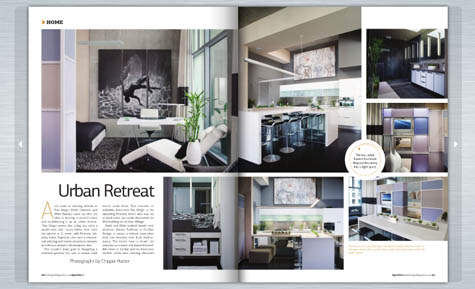 More behind-the-scenes from the photoshoot: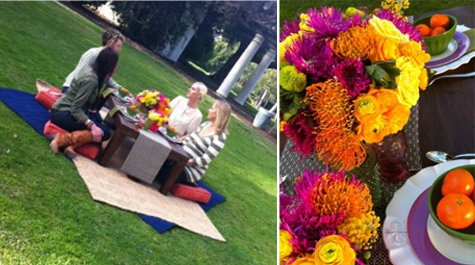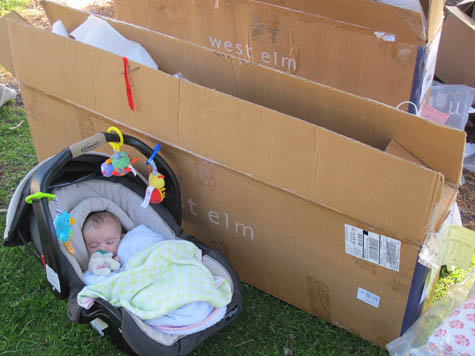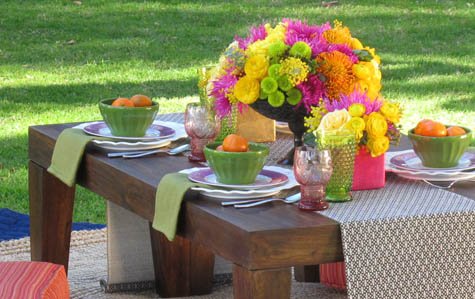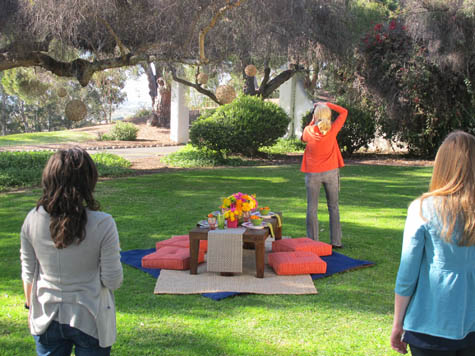 The four local design bloggers featured in the shoot included: Heather of La Feem, Kelley of Mrs. Lillien, Julia of San Diego Songbird and Alexis of Fern & Feather.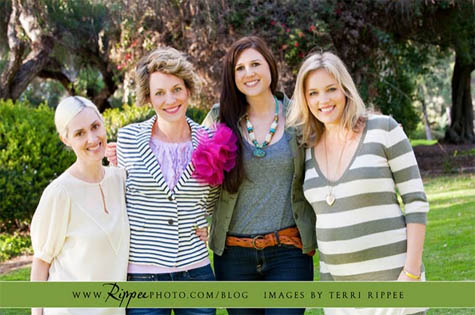 Photography by Terry Rippee.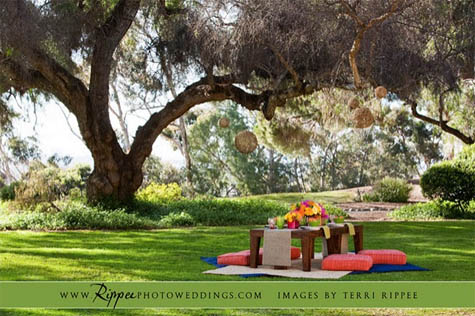 Florals by Organic Elements.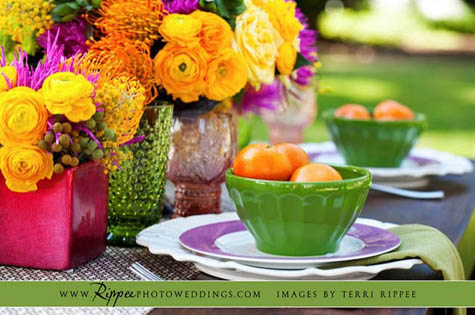 Read more about the featured bloggers as well as their entertaining tips in a short interview here.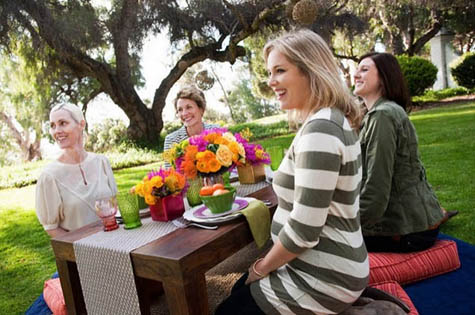 It was a beautiful day and the perfect setting for an afternoon of lounging on lazy floor cushions besides a low table (made of two West Elm benches) and a lunch of clementines :).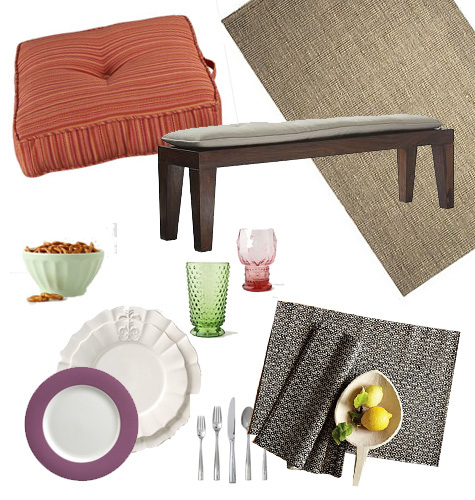 The beautiful glassware from Anthropologie had to have been my favorite – I might have to pick up a set of the above pink Helianthus goblets!
My May feature is nearly finished, I'm just now wrapping up a Trends article on the perfect outdoor entertaining space. More to come…