I recently put together a trends piece for the March issue of San Diego Magazine that offers tips for designing & organizing your home office (spring cleaning time is almost here!). I also included a collage of inspiring office additions – many of the pieces which represent a 'dream' office space in our office/guestroom remodel – that pull together a very gender-neutral (but pretty!) organized office space.
Here's the inspiration board I created: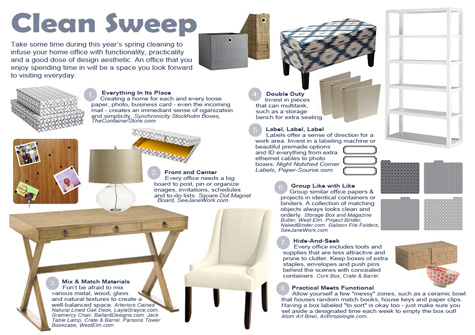 And just for fun, here's the published spread (find the online issue – as well as the eight organization/decorating tips & tricks – here on pages 82 & 83):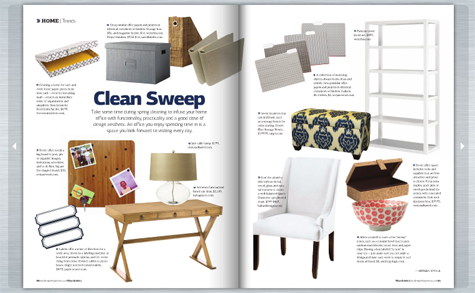 I also wrote an article on a beautiful "ultra modern" home here in San Diego by famed local architect Jonathan Segal: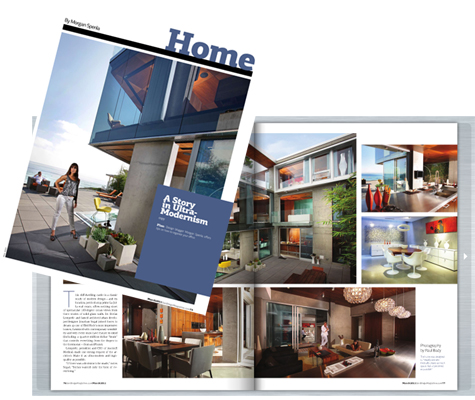 A fun read if you love contemporary design and architecture!
Now if I can only find that beautiful wood desk from Layla & Grayce at about an eighth of the price… it's stunning :) and would make an excellent addition to the new office. Hope you had a lovely weekend!
You can find the February San Diego Magazine edition on masculine and feminine bedroom inspiration boards here.