The Friday Guest Blog Interview series is beginning to work its way back into the swing of things. It's such a privilege and a pleasure to *meet* new bloggers through this once-every-month-ish series and then to introduce you to blogs that I think you'll truly enjoy! If you'd like to check out past interviews (and there are a full year's worth from some of my favorites, click here, or on the Guest Interview button in the right sidebar). It's always inspiring to me to learn more about another blogger's style, design aesthetic and how they 'got to where they are today'.
This week, Cristin of Simplified Bee is sharing with us her design suggestions and tips, and introducing her beautiful blog! Cristin creates what she calls "functional" interior design with an expertise and love for home organization. As a professional organizer, she shares inspiring (and motivating!) solutions, tips and tricks to promote harmony and enable efficiency, all while adding style & beauty to the home.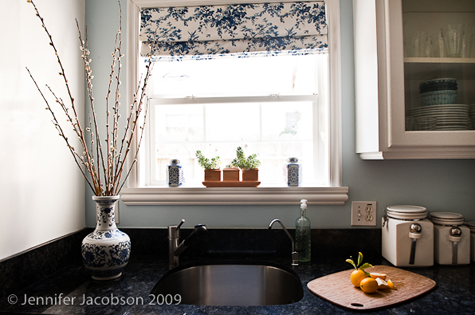 I love the concept and make regular trips out to Simplified Bee to read Cristin's daily posts on beautiful decor and great finds.
Read on to learn more about how Cristin started her blog and company, what motivates her and what she includes in her favorite trends. I couldn't agree more with her three top design tips and love of block prints, either!…