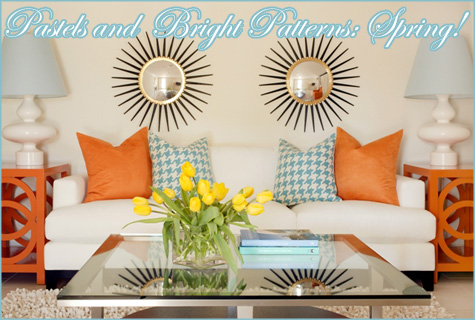 I can't believe it's already the end of April! This month as flown by so quickly.
April inspires me with bright colors, bold patterns and PASTELS! What's the best way to incorporate a bit of pastel? In beautiful accessories (like muted lampshades, funky upholstered headboards, throw pillows and even wallpaper) that add a hint of soft, sunny color to lighten up an entire room.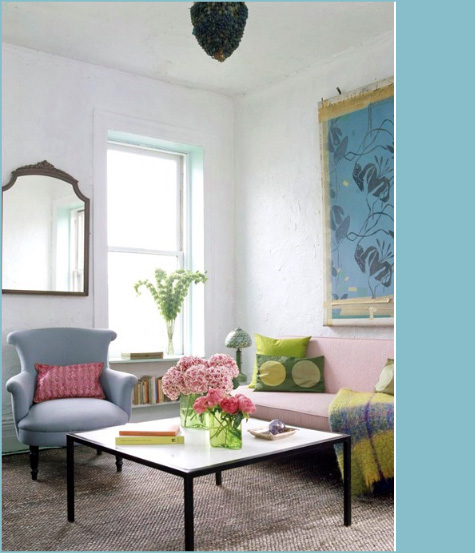 Oh I adore the above room from BHG, it very much reminds me of dyed Easter eggs and spring. Sigh.
My mind has been in many bright places recently and April seams the fitting month to honor the spring mentality! I love the look of gentle pastels contrasted with bold colors like the living room at the top of this post by Tobi Fairley and these bedrooms from DecorPad: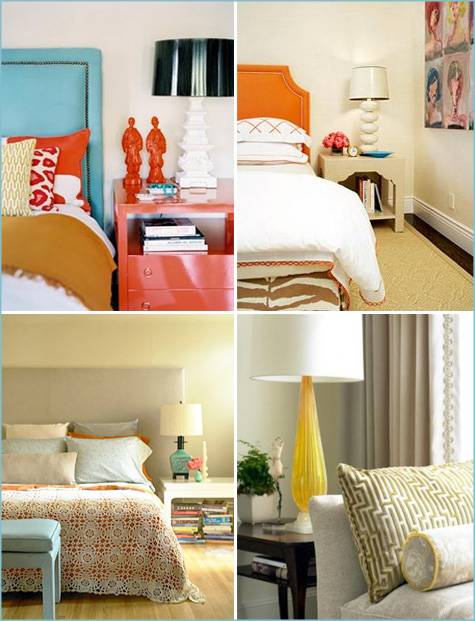 The orange hints peeking through in this House to Home room are subtle but lovely against the shades of soft blue in the wallpaper.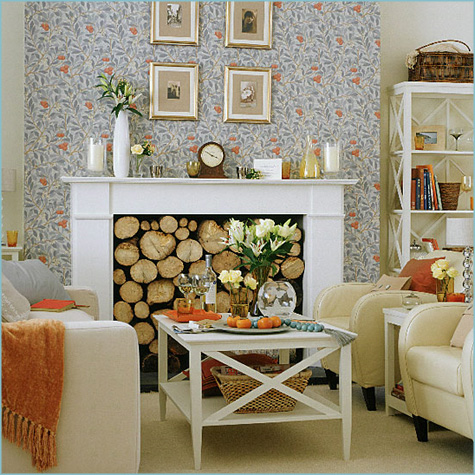 Two pastel rooms that really take on the meaning of bright and beautiful: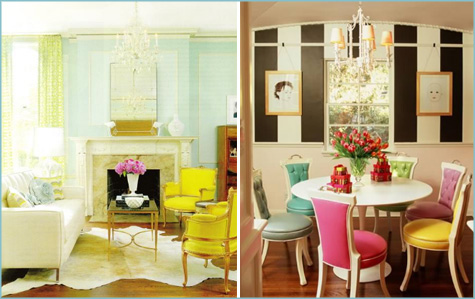 There are too many great examples! Here's a quick link to the rest of the Rooms Inspired by the Month series. Five more reasons to love spring right after the jump. Continue reading →