There are so many inspiring ideas out there for New Year's Eve! If you're planning on throwing a dinner or late-night bash, here's a round up of a few of my favorites. They may not all be designed for New Years (some of the tablescapes are from weddings and photoshoots) but the colors and diy ideas are beautiful.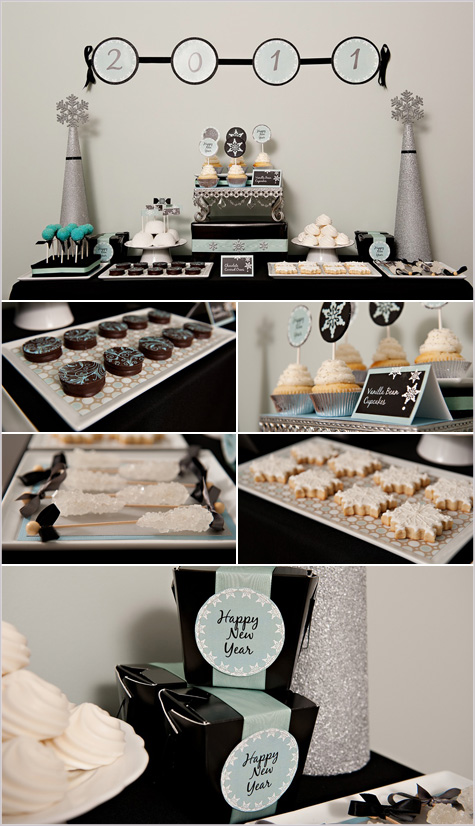 Sandra from The White Library recently sent over the above Winter Wonderful New Year's Eve dessert bar. The entire table is so fun but my favorite is the paper lined party trays – what a great idea!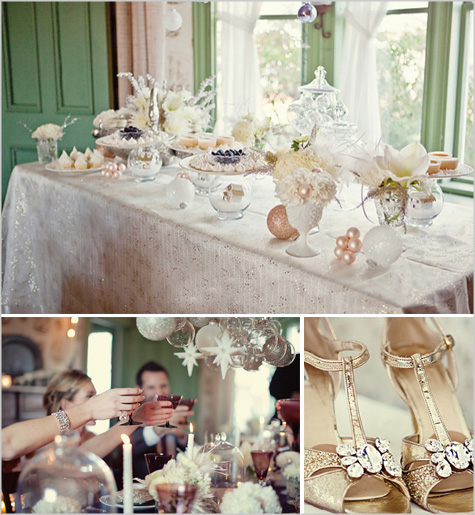 The above Style Me Pretty photoshoot is the perfect combination of a little dash of Christmas filled in with a whole lot of glittery New Years. A dinner party focused on soothing colors such as green, pink and gold would be oh-so-lovely.
This Glitter and Snow themed celebration was sent over by Bird from Bird's Party. I adore the little details that make this black & white party so special – from the mini glitter disco balls to the cute labels it's a classic way to ring in the New Year.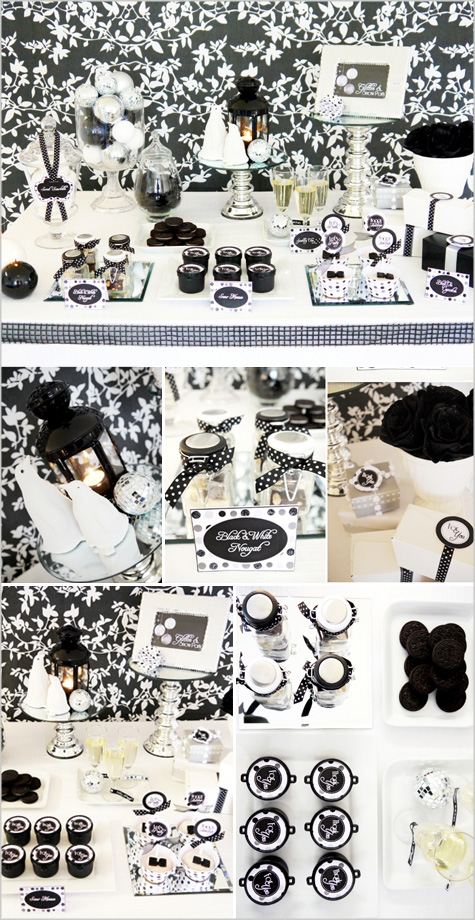 This Kate Spade-inspired shoot could easily be modified to create a beautiful New Year's Eve party. How great are the colors?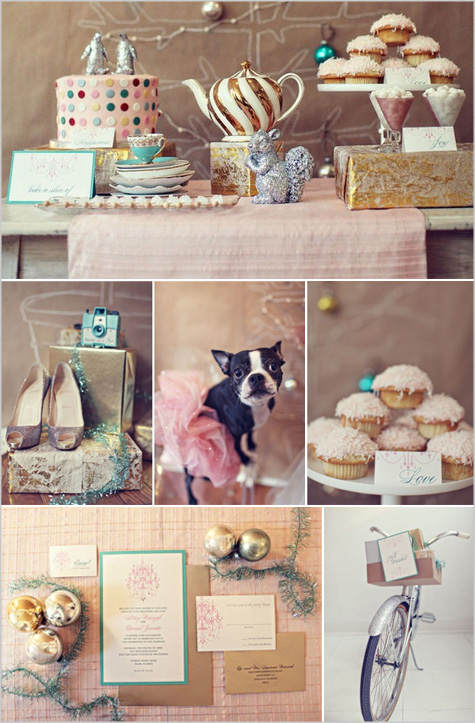 I think if I had to pick a theme for a dinner party at our house I would lean towards a rich peacock blue with vintage silver accents setting like this inspirational photoshoot (found here at SMP).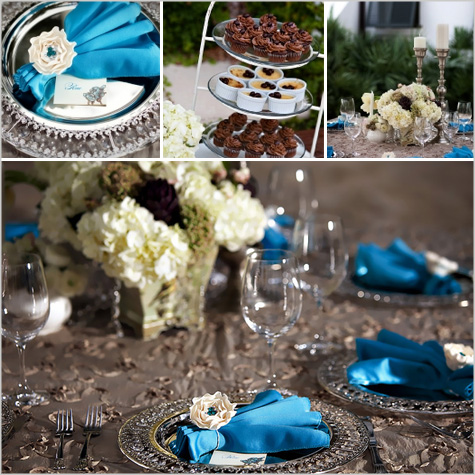 Finally, The Couture Cakery designed a damask-themed dessert table and party (shared recenty at HWTM) that pulls in big white feathers and bold prints perfect for the holiday!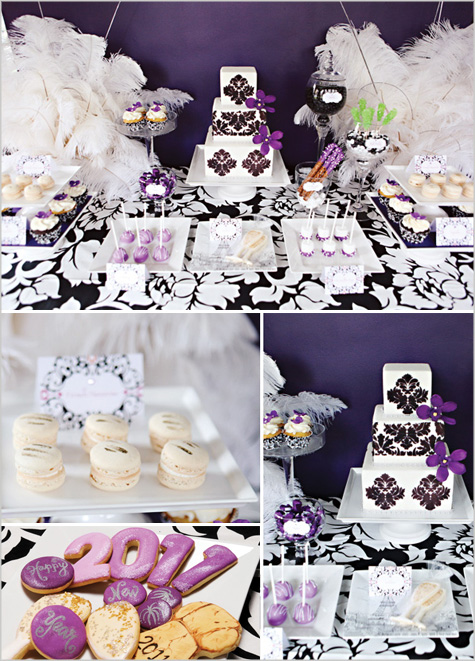 There you have it, five themes to inspire for the final days of 2010! I'm always so surprised at how quickly the week between Christmas and New Years flies by…