Since this is our very first Christmas at home (we usually travel to one of our original hometowns) we're opening up the house for family to come and visit us!
My family arrived just yesterday afternoon and I had just a bit of time to add a few final touches to our Christmas decor. I wouldn't have worried about it considering the mall madness this time of the year, but I came across this feathered wreath on a recent outing which reminded me very much of these DIY trees. Plus at 50% off at Z Gallerie, I just couldn't resist.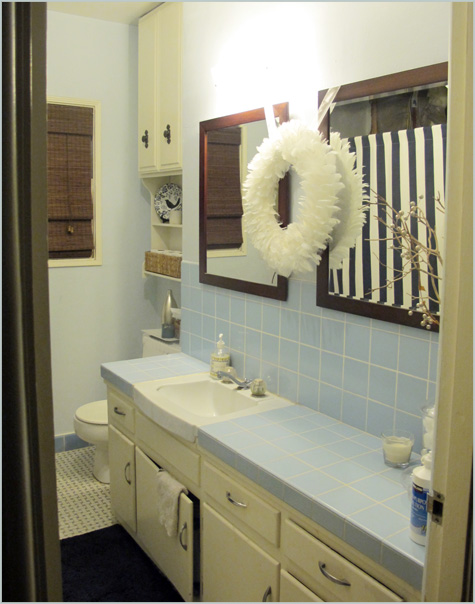 A bit of ribbon and two thumbtacks on the reverse of these frames for hanging and our bathroom received a bit of Christmas cheer.
This is definitely a doable DIY project as well, the wreath is actually made of styrofoam (hello Michaels or Joanns) and the feathers are layered just as the trees are. That added glitter detail is fun too. Note: if you attempt to tackle this on your own, choose the lightest wreath material possible. The thumbtack trick was great but definitely wouldn't work for a thicker, heavier wreath base.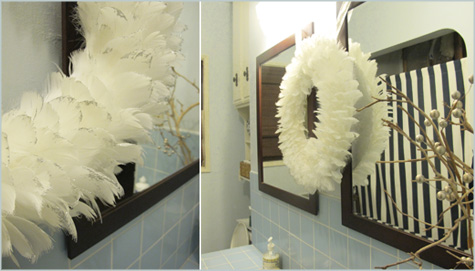 I tackled a bit of holiday baking earlier this month and these cookies were delicious! I highly recommend this Ultimate Ginger Cookie recipe for a cookie exchange or just nibbling around the house. Those big chunks of crystallized ginger seal the deal.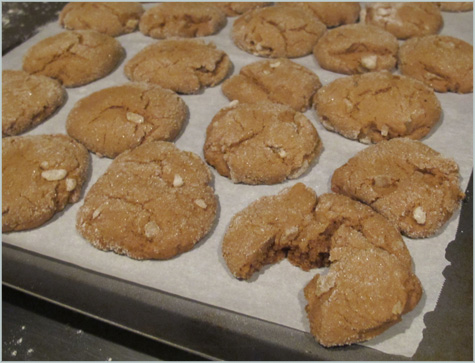 AND before I leave you today, check out this really neat time capsule ornament idea (thanks for sharing, Anna!). I think I might start this tradition with my little one next year – what a great way to capture the memories (I would insert funny words, phrases, likes and dislikes, etc.) of your kids as they grow up.
Can you believe it… tomorrow's Christmas!