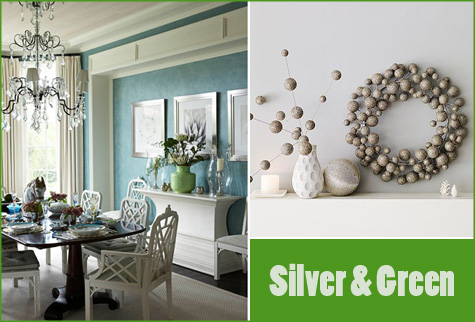 It's almost time to chime in 2010! If you're still searching for the perfect New Year's Eve party inspiration, look no further than a green and silver soiree featuring your favorite left over Christmas decor and delicious lavender & mint cocktails.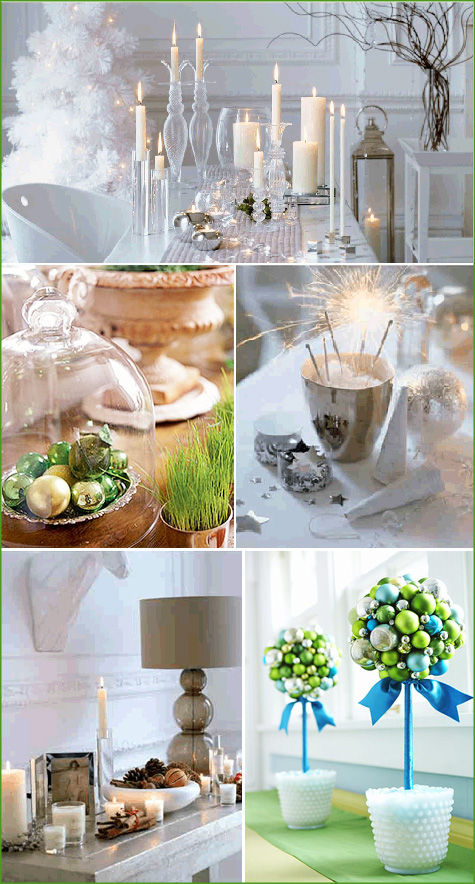 Silver and white is an ideal palette to build on — you likely have all white dishware around the house and maybe even a few silver platters, stands, serving utensils or candle holders. Tie in a bit of green as a complimentary color and you're set!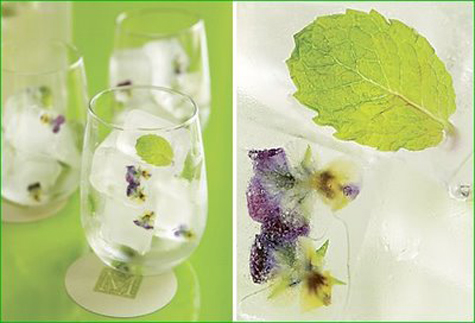 Freezing edible goodies in ice cubes is my favorite way to fancy up a favorite cocktail. You can find edible violets at a specialty super market (just be sure to call before hand to save yourself a trip) or at many high-end gardening stores (clarify that you're looking for the organic, non-sprayed version).
More great images and ideas after the jump! Continue reading →