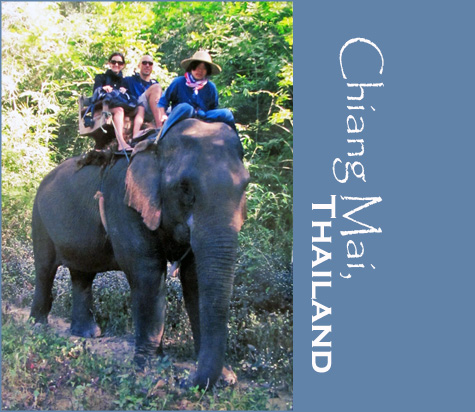 Our trip has come to an end… it has been a wonderful adventure and there's just one last installment in this little series. sniff.
I've put off this last post for quite some time, it's already the beginning of February and we arrived back home in mid-January! I was actually trying to track down the above picture (It's not a great picture of a picture…) because I didn't have it in a digital format. Guess where it was? In the back zipper pocket of my suitcase the entire time. Go figure.
I promise this is the last Adventures Abroad post! You might be growing very tired of them, but I thought it was suiting to close out our trek with a proper farewell. If you have a few extra minutes and want to peak in on the rest of our trip to Australia, New Zealand and Thailand, head on over here.
The rest of our time in Chiang Mai was filled with cave spelunking, bamboo rafting, hill tribe village hikes and elephant rides. Follow the jump for some fun pictures!…