Many of you may remember a little giveaway I co-hosted with Alexis from Made by Lex in the fall of last year – we teamed up to share a beautiful tablescape complete with handmade napkin rings made by this oh-so talented blogger. We actually grew up in the same neck of the woods (Santa Cruz, California) and share a similar stomping ground, so I was SO surprised when I learned last year that she has a fabulous blog full of her beautiful style and delicious handmade clothing & refashions!
And while I'm not quite ready to reveal a little project I've been working on for Pepper, Made by Lex and her beautiful designs are right up my and its alley. Her original designs and tutorials are stunning – she shares tips for replicating our favorite pieces from Anthropologie and even couture designers like Valentino. Alexis shares daily wear ideas (it's so fun to see how others dress) and all of her designs are modeled by any one of her four sisters.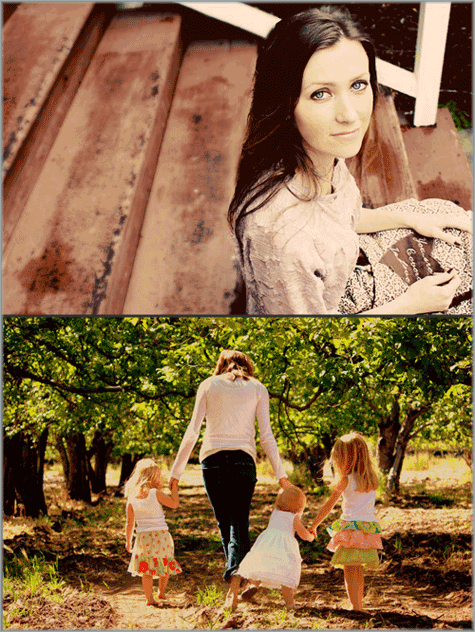 Alexis began sewing as a little girl with her Grandmother but really fell in love with the art a few years ago. Since then, she has created and sold beautiful patterns and clothing through her Etsy shop and just recently launched a line at the clothing & home goods store Stripe (an Anthropologie-style store in Santa Cruz).
Mom to three beautiful daughters, much of her inspiration began with the girls – but it has slowly grown into a stylish design collection of both refashions and originals for women, too. Her former blog, My Mama Made It, took on it's own transition earlier this year when I helped to launch her new Made by Lex identity (a great look, if I do say so myself!).
Alexis takes a moment to share her favorite inspirations and to answer PDB's four questions, after the jump!…