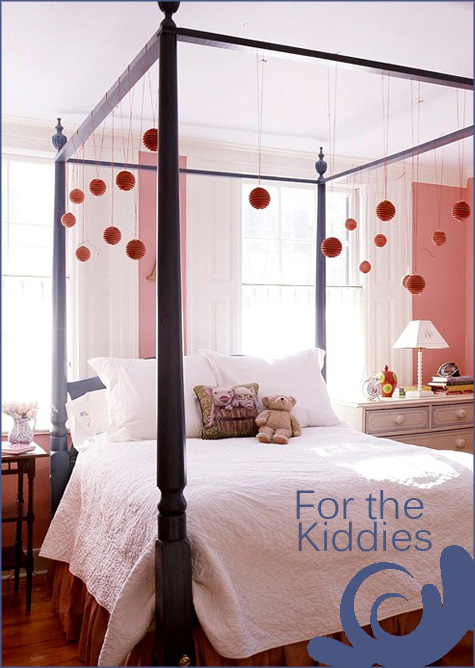 Decorating for children can be so fun — you can be as extravagant and imaginative as you'd like and the room will be appreciated and loved for years to come. Here are a few inspiring ideas from Elle Decor & BHG for adding a little creativity in the world of children.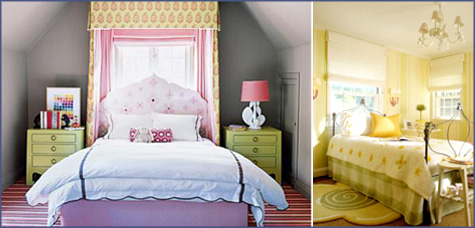 Bright walls and fun fabrics are a must. I love how the above lavender room incorporates brilliantly green bed stands and a complimentary fabric canopy/curtain.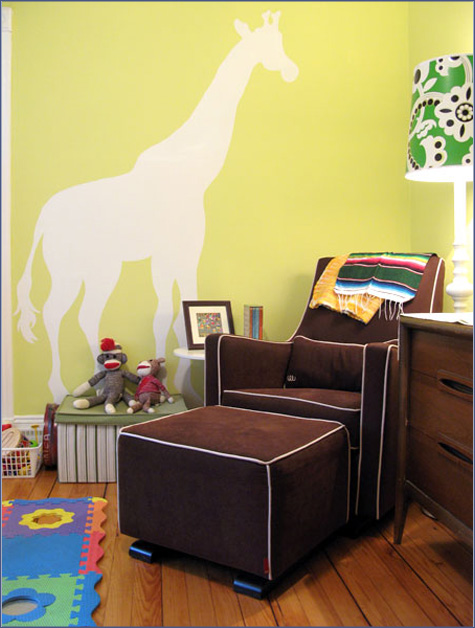 A nursery is an ideal place to add a life size stencil and this giraffe is perfect. I love the lampshade too.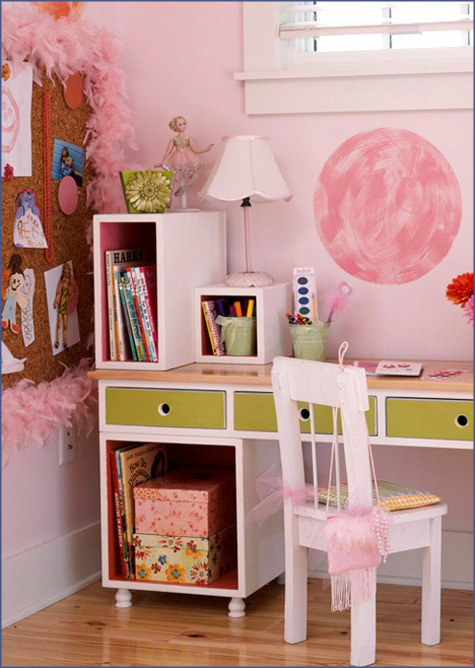 Pretty in pink — it's one hundred percent okay to go way overboard with a little girls room, pink boa trimmings and all. There's too much wonderful inspiration out there! Follow the jump for 8 more fun ideas. Continue reading →