If you love weddings and fabulous decor, than surely you know Style Me Pretty — just quite possibly the most popular, sought-after sight for brides and decorating mavens alike.
Style Me Pretty is your one stop look book for incredible wedding-inspired design (dresses, invitations, centerpieces…) as well as submitted wedding features of some of the most fabulous weddings that take place each year. I find myself pouring through post after post for hours, delving up delicious ideas for a new color scheme (how can I find a way to use tangerine…), how to casually incorporate vintage (a delicate lace table runner, a ruffled pillow), a clever name card (was that a tea bag?) or stunning centerpiece I must try (coffee beans and lotus pods, stacked hardcover books, vintage bottles…).
If design + beautiful is your language, you will love Abby's (founder and editor) incredible sense of style and daily inspiration at Style Me Pretty; whether it's for your next dinner party, design you can transfer to the home, or perhaps even for your wedding.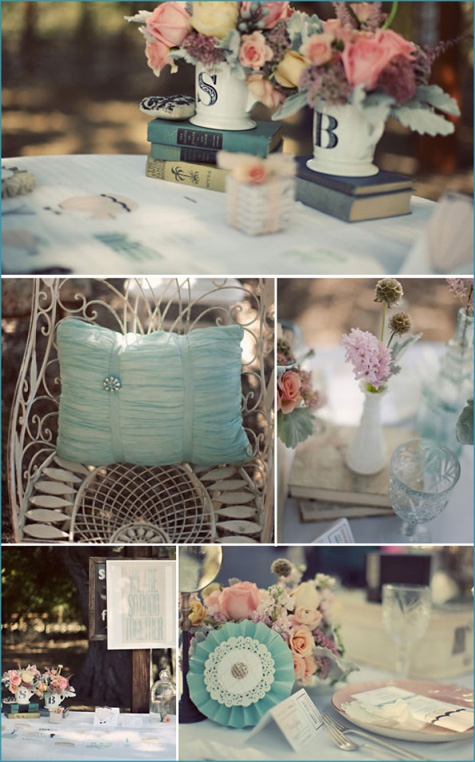 Rustic elegance, Hollywood glam, modern & edgy — you name it and Abby has brilliantly showcased, designed or delivered on such an entertainers wish. And Abby is the sweetest! Despite her wedding empire, which includes a series of stellar blogs (3 million monthly page views and a brag-worthy Google page ranking of 6 — yes, that is a wedding empire),  she's a friendly, down-to-earth blogger (all you fellow entrepreneurs/Curious Georges – check out Backstage!) with one basic backbone to her business: to share about all things beautiful.
… and so I was incredibly excited to ask her our four PDB questions! You will love the answers and eye-candy. Continue reading →