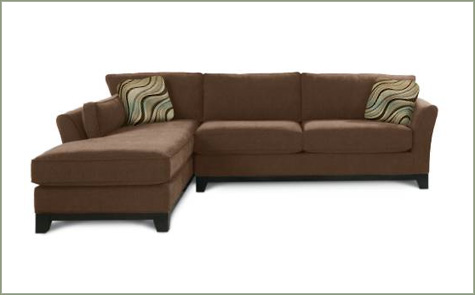 Having a big, over-stuffed couch in the living room was number one on the must-have list. We looked and looked and looked – but finding something that is both functional, long lasting, wallet-friendly and attractive is much harder than we ever anticipated.
In the end we settled on a sectional that would float in the middle of the living room. Something large enough to comfortably fit 6 or 7 bodies crowded around a board game or a few overnight guests. We found the above in chocolate (better at hiding stains?) with it's sleek wooden base and modified microfiber cushions (extra soft but easy to clean up) at a reasonable price after a family La-Z-Boy discount (we have an in-house designer Aunt in Denver that helped to make it happen). Don't worry, we've changed out the throw pillows!
BUT a few months later I stumbled upon this post by Young House Love and couldn't believe this amazing find…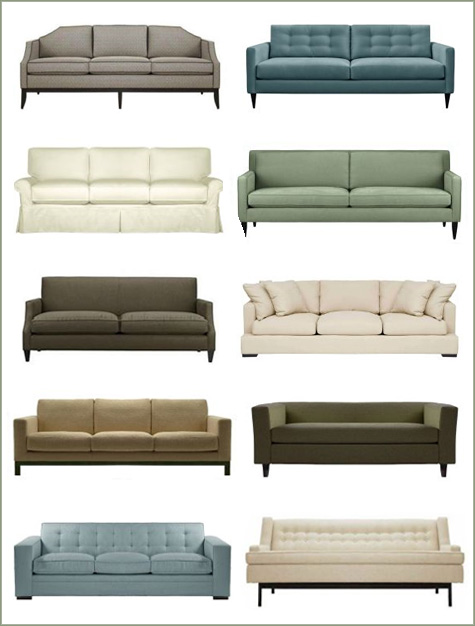 Custom Sofa Design has nearly 200 Pottery Barn, Restoration Hardware and Crate & Barrel look-a-likes, and the best part is they range from $500 to $700! Amazing, right!? I had to share this great secret… hope someone might be in the market!