Happy Friday! I'm delighted to share this special blogger with you today… her name is Bethany and she's the inspiration behind b*spoke, a blog bringing "the personal writings, ponderings and ramblings on home, life and love" into the hearts of readers on a regular basis.
I fell in love with Emmy Lu Design Studio (her baby) because of this calendar, which I fully intend to frame and hang in my house in short time: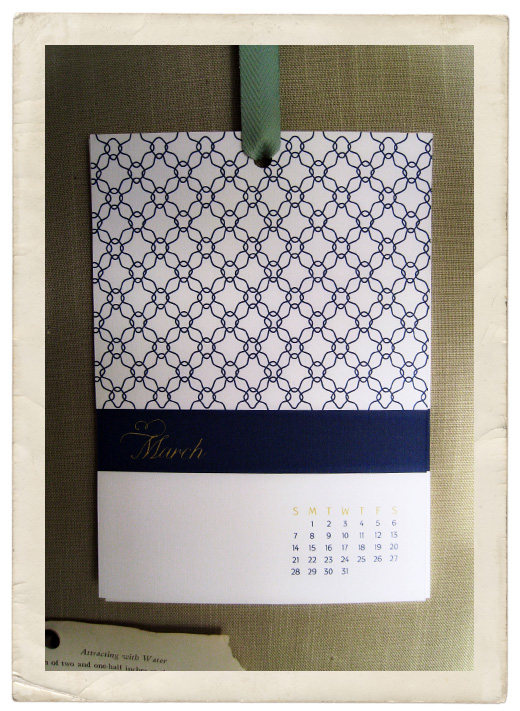 But it's the wholehearted sharings of Bethany that keep me coming back to check in on b*spoke time and again. Whether she's showing off gorgeous pictures of her favorite color palettes, offering a clever wrapping paper suggestion or sharing her favorite dinner recipe, her dialogue is engaging and intriguing.

It doesn't hurt that she owns the cutest Cape Cod cottage this side of the Mississippi (see more after the jump) and that her musings are practical, amiable and often discerning (an especially appreciated bonus after a long day). b*spoke is a lovely morning read and I highly recommend it.
On to the interview! Follow the jump for inspiring design advice from a graphic designer and fabulous home decorator… I really love her three design suggestions for the last question of our interview, too.
…