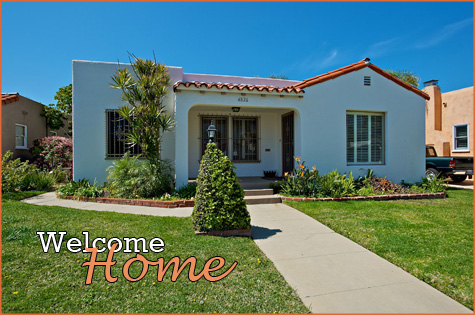 Soooo…. this is our little nest. There's something so special about your first home and all of the memories to be made.
And then there's something special about old homes. They smell of wilted wood and dust, creak loudly when you walk and store dirt decades old in the grout of the kitchen tile or corners of your crown molding. But now (thank goodness) I love old homes. The history they keep, the stories they tell – it's all a matter of embracing the cracked basket weave tile and imagining what potential lies ahead.
Back to that piece about an old home though. The true glory of our new casa lies in the following pictures because we *happily* have our work cut out for us.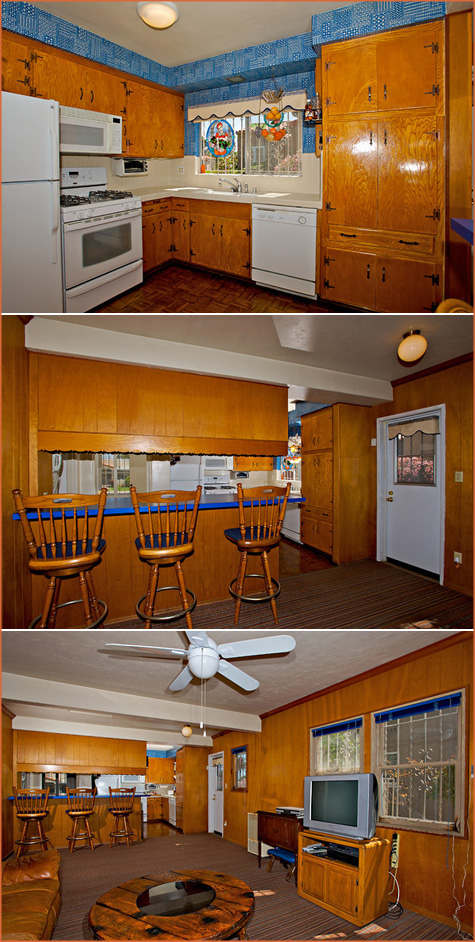 Here is the kitchen and den. Love the colors? Me too (*wink). Did you know they made turquoise formica and matching window shades? Me neither….