Happy New Year! Wishing you a lovely start of 2010 from Thailand where we just arrived today. Oh my, the time has flown by so quickly!
Our New Year's celebration was spirit-filled and lively in Wellington, New Zealand where we rang in '10 with friends and family (by perfect coincidence, cousins were in the city at the same time). BUT before jumping ahead… here's a quick look at our travels in Sydney…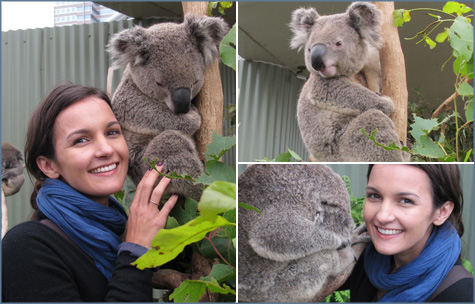 We arrived in Sydney just a few days before Christmas and have had the opportunity to wander the beautiful botanical gardens, lazily walk sandy white beaches, wind through the rocky paths of narrow city streets, attend a ballet at the Opera House and even cuddle with a Koala (a definite to-do on my list)….