It would be a close call… but if I could choose one person to decorate my home from top to bottom it would be Janell of Isabella & Max Rooms. Her style is a creative combination between traditional & contemporary – with a comfy twist.
I adore her daily posts about diy projects and decorating – Janell shares step-by-step tutorials on everything from sewing and lining drapes to reupholstering occasional chairs, along with her inspiration process for her beautifully decorated home & client projects.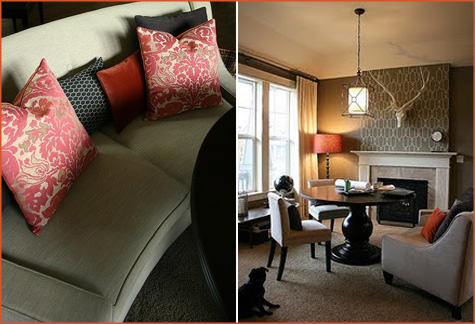 You might recognize the above room from an inspiration board I created a while back for my own living room . I *love* it – everything from the colors to the beautiful patterns and those wonderful antlers above the mantle.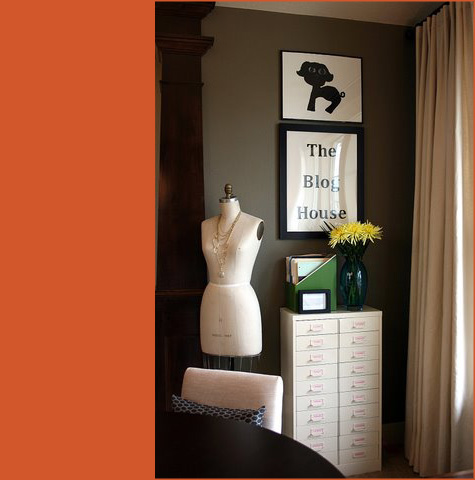 A bit about Janell: "I have always been passionate about design… I first studied painting and drawing, receiving a BFA from the School of the Art Institute of Chicago. After working briefly for a clothing manufacturer, I launched my own line [and] when a move took me to San Francisco I opened a boutique where I continued to design for my wholesale line.
Several years later, with a move to Portland, Oregon and the arrival of my wonderful children Isabella and Max, my focus shifted to the home and interior design. In 2006, I started my current business creating warm and eclectic interiors. It is a field I am thoroughly enjoying being involved in and challenged by!"
Let's dive right into this interview and see the rest of her home! Including her son Max's map-inspired bedroom (the chalkboard paint is genius), a beautiful teal & coral bedroom and remodeled living room.…