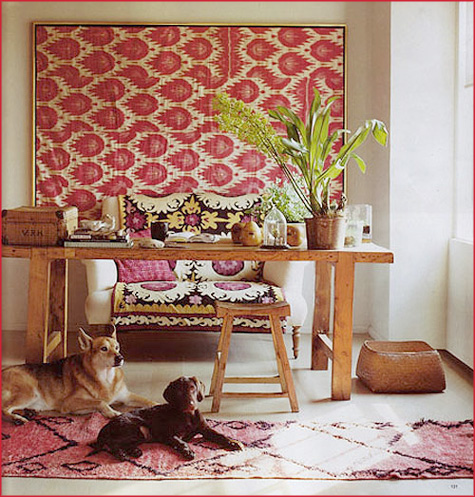 If you've been following this blog for a bit now, you've noticed that incorporating patterns into a room is a design essential that I love, and love finding creative ways to achieve. It's that secret edge that makes a room feel pulled together — and for me, there is nothing more inviting & appealing than a print that provides a focal interest point for a room.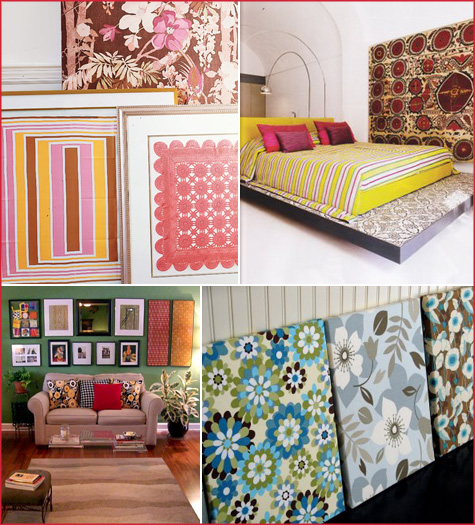 Framing textiles from exotic vacations (think saris and brightly colored tablecloths), scrap remnants (reusing old curtains or salvaging a beautiful cut from a sweater with bleach stains) or flea market finds (silk scarves, lace doilies and upholstery scraps) are excellent ways to incorporate prints into your space.
A simple wood or metal frame elevates the item — molding is another great way to border a print (see below). Applying a hem to unfinished fabric and hanging from a curtain rod behind a bed or sofa is another tried-and-true method of showing off finds that otherwise might be gathering dust at the bottom of a linen closet.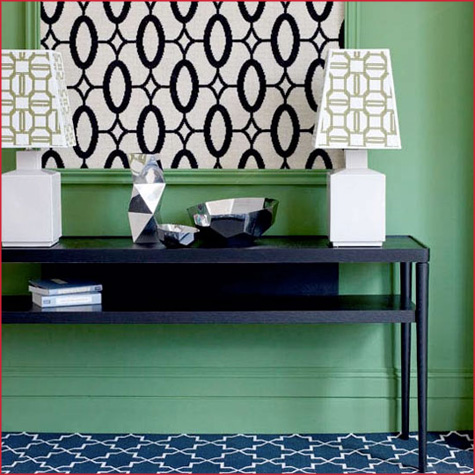 Images above: Framed ikat from The Style Files, pink vintage fabric on Country Living, a bold tribal print found at Sara Says Awesome, framed scarves with wall photos from Apartment Therapy, fabric art from Apartment Therapy, and finally a print from House to Home featured at Apartment Therapy.
Follow the jump for a quick How-To on canvasing fabric and for more great ways to frame your prints (quilting circles, anyone?). …