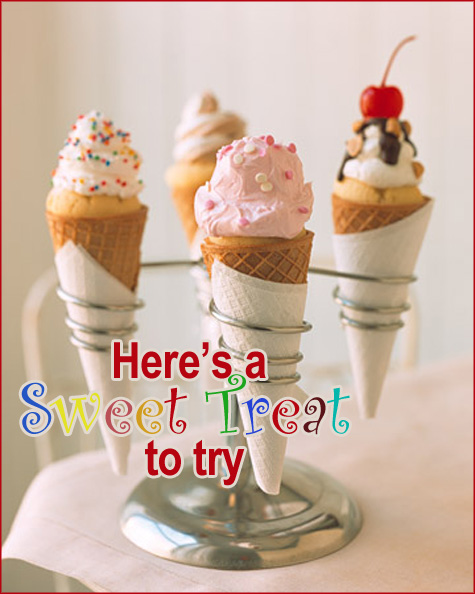 You may have heard of these delicious creations… but I had to share the confectionery delights because they are making my mouth water right now.
Baked inside a crispy cone, these individual desserts combine the perfect sundae (toppings and all) with the moist, deliciousness of a birthday cupcake. It's a no-drip, no-plate & utensil solution for the perfect kid's party treat.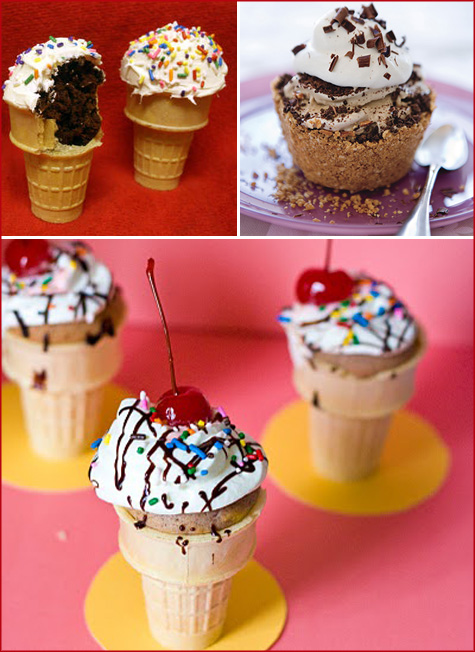 It's as easy as pouring a bit of batter into each cone, baking and decorating.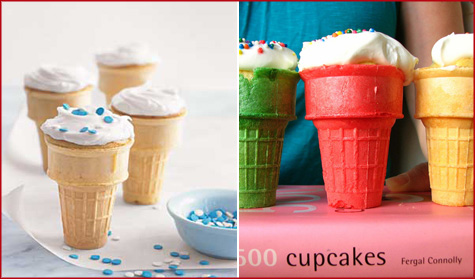 For the complete directions (including just how to bake such an unusually shaped dessert), follow the jump….