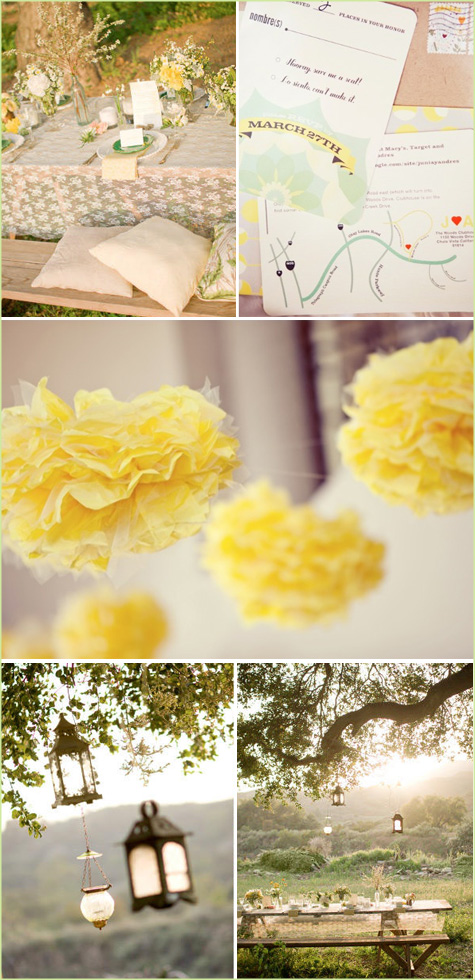 Here's a bit of inspiration teaming with soft yellows and golden accents – reminds me a bit of lemon sherbet, actually, which is just perfect for a summer celebration.
This inspiration board lends itself to any sort of shower, birthday or even for a wedding. Or how about just a summer get-together with friends under the stars?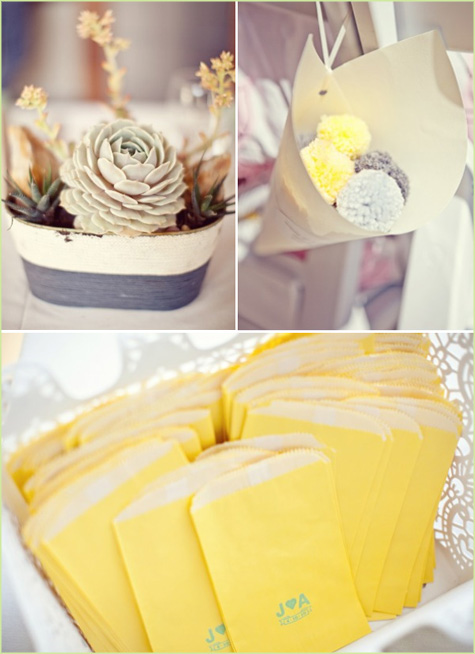 These miniature yellow bags would look great with a custom stamp and filled with sweet treats.
Below, vintage lace works perfectly as a table cloth, and wild flowers in a matching palette are a beautiful addition to a simple tablescape full of thrift ware finds.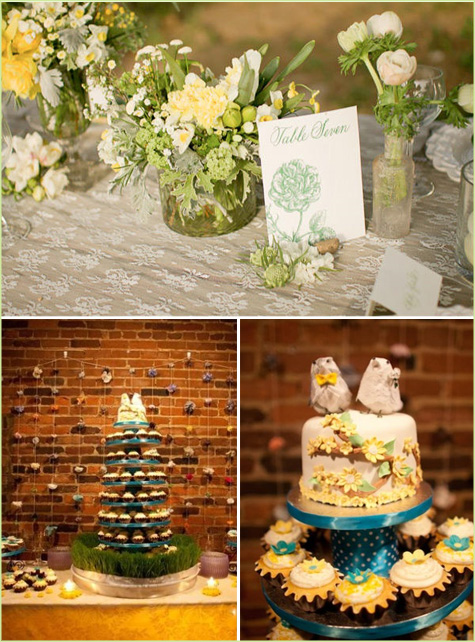 I love this dessert bar with it's colorful accents and the green grass moat around the base of the cupcakes. We did something similar for a friend using wheat grass, though you could also check out your local home improvement store for flats of grass.
A delicious bourbon spiked ginger lemonade punch and more inspiration after the jump….