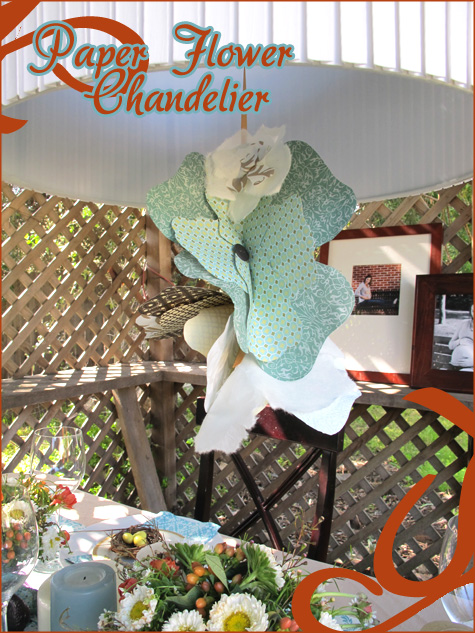 One of my favorite diy projects for this shower (Part 1 & Part 2) included handmade flowers and a big white chandelier to hang over the main table. Each flower was easy to assemble and when scattered about the table, dessert buffet or attached to long, gold ribbon they gave a vintage, rustic vibe.

The chandelier was a collage of handmade flowers hanging just below and inside the large white lampshade (a thrift store find at just $1) in place of a light bulb. I used the same gold ribbon to balance the shade above the table and also to hang the flower cluster from the inside of the chandelier.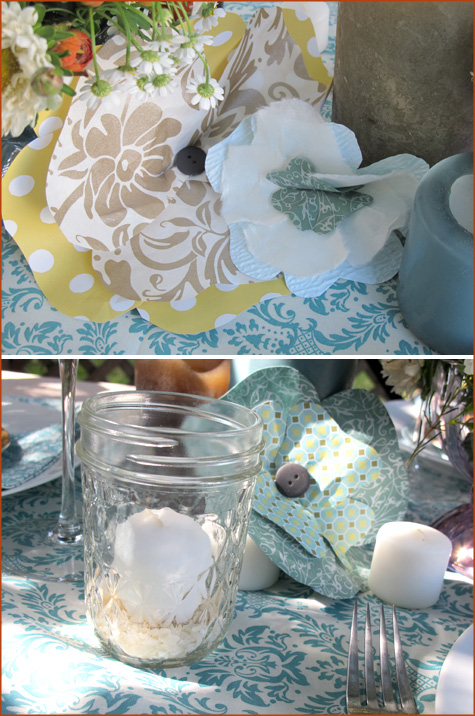 In addition to hanging the flowers from up above, small clusters were grouped on the tables and elsewhere around the party.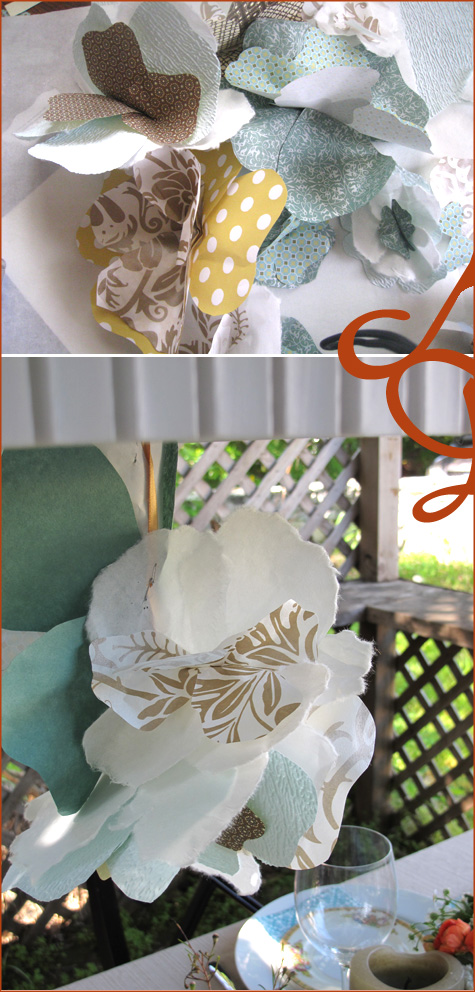 Making the flowers was simple. I collected specialty paper from stores such as Paper Source, Michaels and even my local Artists & Craftsman. I especially love the large rolls of handmade paper for their texture and variety.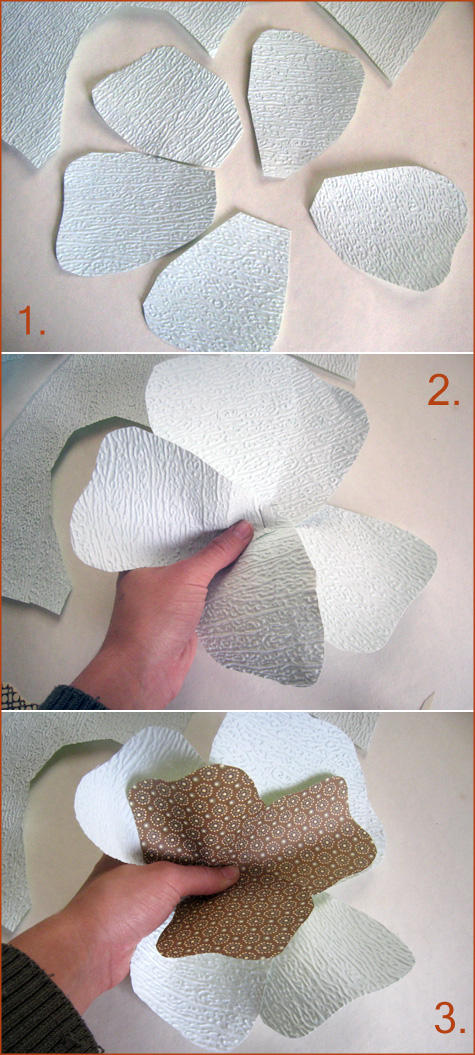 For complete diy instructions and more step-by-step pictures, follow the jump….