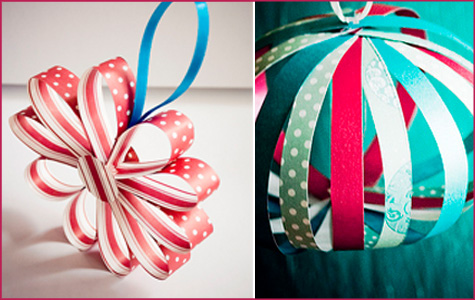 Whether you're looking for the perfect way to use up left over scrapbooking paper, an easy diy project for the kids or how to add a special handmade touch to the holidays, paper ornaments are fun and easy to make! How lovely are these unique examples and the artists behind them?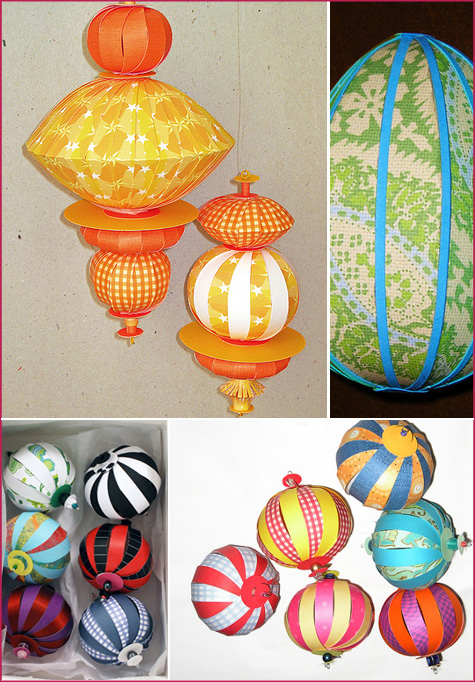 Danielle Hamilton features beautiful handmade paper ornaments that are nothing short of inspirational (very top) and Carlos N Molina has the most amazing eye-candy website all about paper projects — which includes templates and how-tos for his globe and stacked ornaments (ornament collage directly above).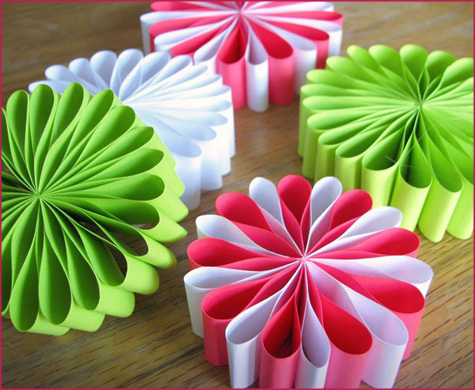 Perfect for hanging from the chandelier over the dining room table, stringing as garland in the windows or on the mantel, stacked casually as a dinner party centerpiece, or displayed in a large bowl on the coffee table. Oh yes, you could hang them from the tree, too.
Follow the jump for more crafty creations — from super simple to very elaborate — and the how-to for paper flower ornaments!…