June 25, 2010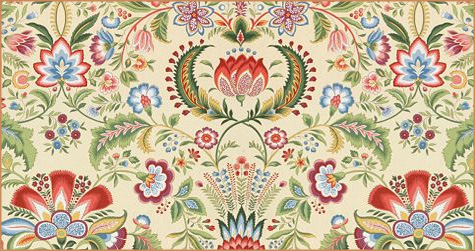 This is one of the beautiful fabric remnants that I recently received from Calico Corners for the San Diego Design Expo. I wanted to find a fun use for it and came up with this basic night light fashioned from a Target fabric lantern.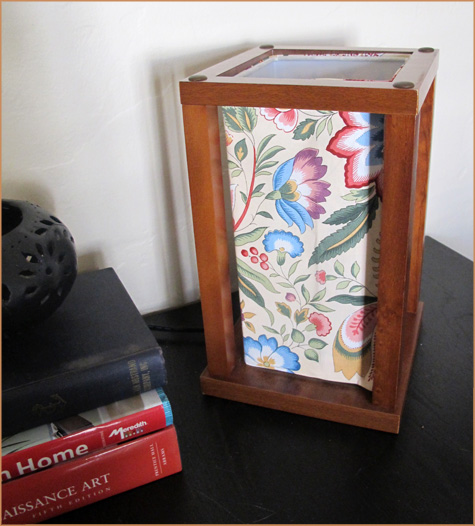 The inner sleeve of the lantern slides easily out to reveal the light bulb inside, by simply recovering the sleeve you have a brand new look.
To create: cut fabric to size of lantern + 2″ in length and height, flip fabric over and use spray glue to create a 1″ hem around entire remnant (a ruler is a helpful tool to flatten out edges). You could also use the spray glue to adhere the fabric to your new lantern shade, but I used a simple pin to hold it in place so that I could easily change it out in the future!
It's easy to update with new fabrics as rooms and tastes change.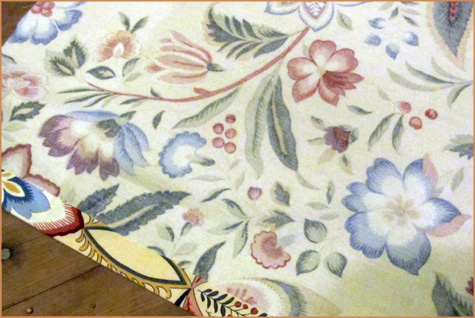 This would make a great addition to a kid's room or guest room – with the fabric's intricate pattern the new lantern creates a soft, muted glow that I love. I even tried it with a red light bulb and it created a fun effect!
Tags:
Accessories
,
Bedroom
,
Crafty Solutions
,
Decorating
,
DIY
,
Fabric
,
Home
,
Patterns & Color
Posted in
Crafty Solutions
,
Home
|
Comment »
June 15, 2010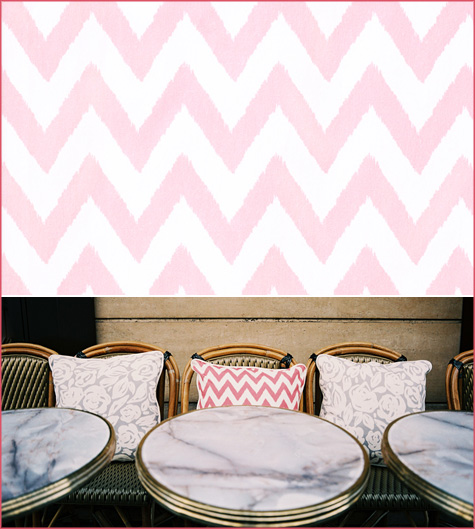 Michelle Adams, founder of Rubie Green, has designed a delightful line of 15 fabrics ranging from 100% cotton to upholstery prints for the home. One of my favorite prints is her East Village pattern (love that chevron) in light and bright pink.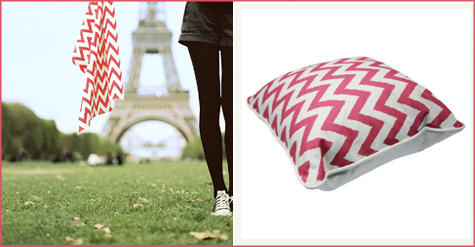 Formally an editor at Domino, Michelle has honed a classic sense of style and I l-o-v-e her fun prints. The website features accessories like coin purses (to wrangle in lipgloss and mascara floating at the bottom of your bag) to pillow covers, and of course they also sell fabric by the yard. Check out more here!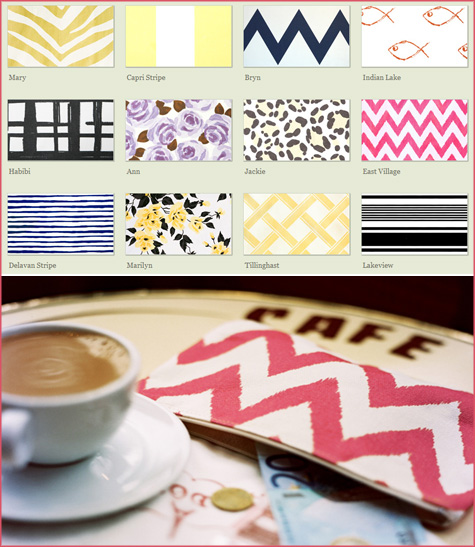 Tags:
Accessories
,
Decorating
,
Fabric
,
Patterns & Color
,
Pink
Posted in
Favorite Fabric
,
Home
|
6 Comments »
June 14, 2010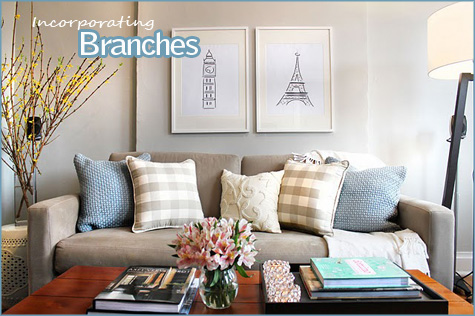 There's a trend that I've been loving lately… and it's incorporating nature and the outdoors in a new way beyond indoor plants and floral bouquets. Recently I've noticed that editors and stylists have covered magazine layouts and online spreads in rooms with blooming branches, and it's beautiful.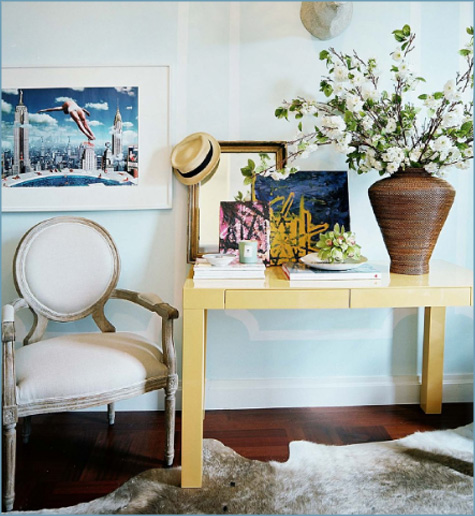 Whether the branches are flowering like a rich pink cherry branch or bare like classic manzanita, they bring in outdoorsy texture and help to break up an ordinary space.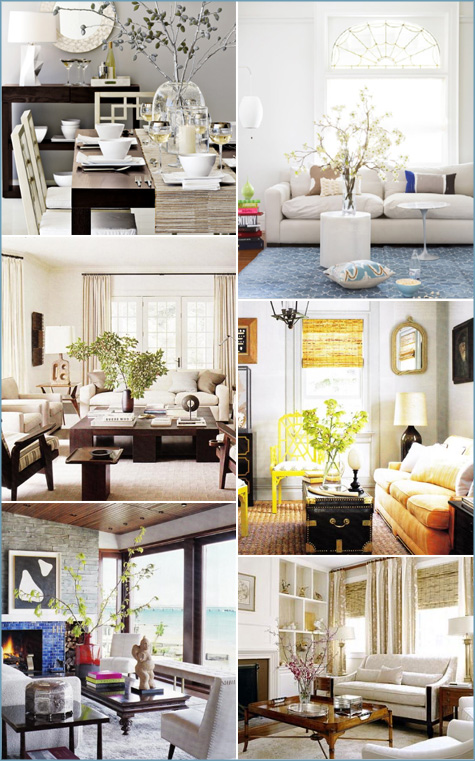 To recreate this idea at home, try pruning back a favorite tree in your yard with small branches ranging from 2 to 4 feet. You can also find an assortment of branch varieties from magnolia to palms at your local florist shop or request clippings from your favorite nursery.
Searching online brings up a few great real and artificial resources for branches such as grape wood, pussy willow and birch. A few of my favorite sites include Nettleton Hollow and Save on Crafts. If you have sources you love, be sure to share!
I love these branches as a centerpiece – and also when leaned as a group against a corner or wall. I'd love to find tall branches to stack in a vase between a bookshelf and corner chair in my living room.
More ideas and inspiration after the jump. Read more »
Tags:
Accessories
,
Decorating
,
DIY
,
Favorite Trends
,
Living Room
Posted in
Home
|
2 Comments »