March 11, 2013
Congratulations to Liliana on winning the Lowe's $50 & Change giveaway! Thanks to everyone who entered!!
Here's a little nursery update that I made a month or so ago. Even though we have plans to slowly turn this room into a pink girl's space for two, I wasn't quite sure how long that transition would take and back around Liv's 2nd birthday, finally filled the blank frame that hung above her art table in her room. I'm not sure why I still call her space a nursery – she's such a big girl now! But I guess the name can stick since technically it will be one again in a few months

.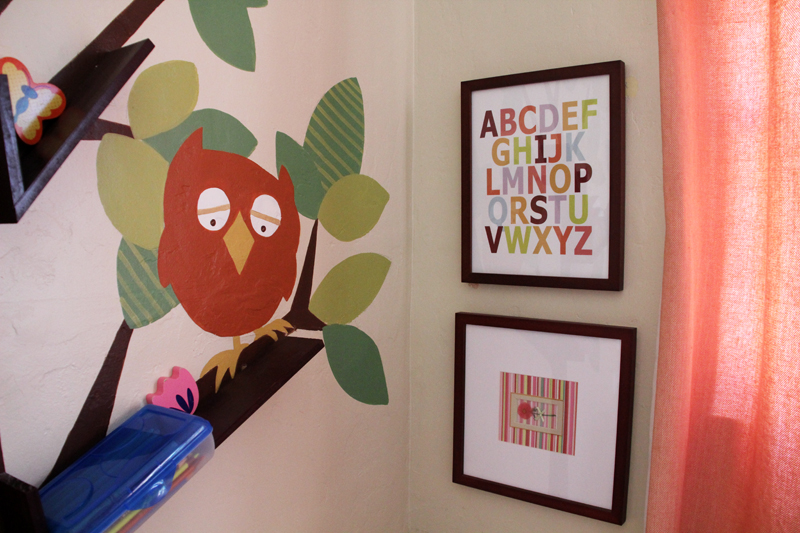 There are so many fantastic versions of this type of artwork out on Etsy, but I really just wanted to design something simple (read: cheap) and practical for her little art nook so I typed up the alphabet in photoshop, pulled colors from the space and printed them out on glossy paper on our home printer.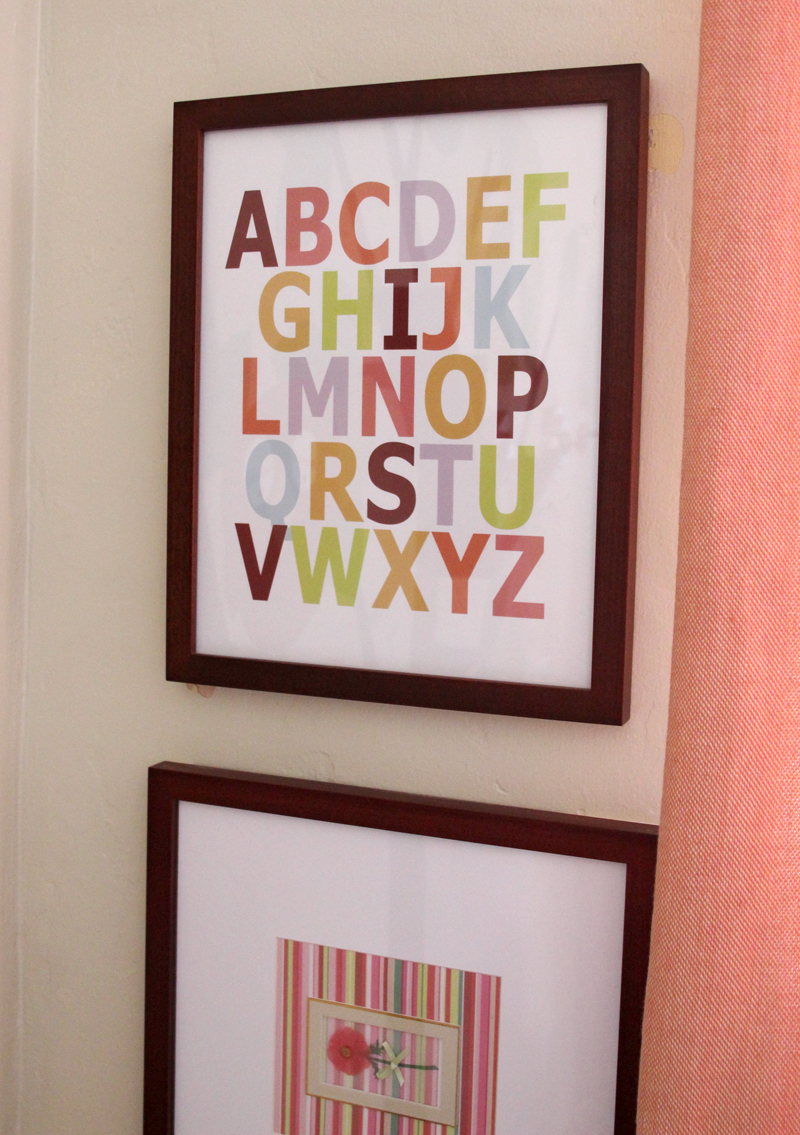 The frame just below the alphabet artwork was filled at least a year ago with an adorable card from Liv's first birthday (another piece of cute, free art!).
That top frame though had been empty for ages! Here I am hiding back when we first added the little art nook to the room: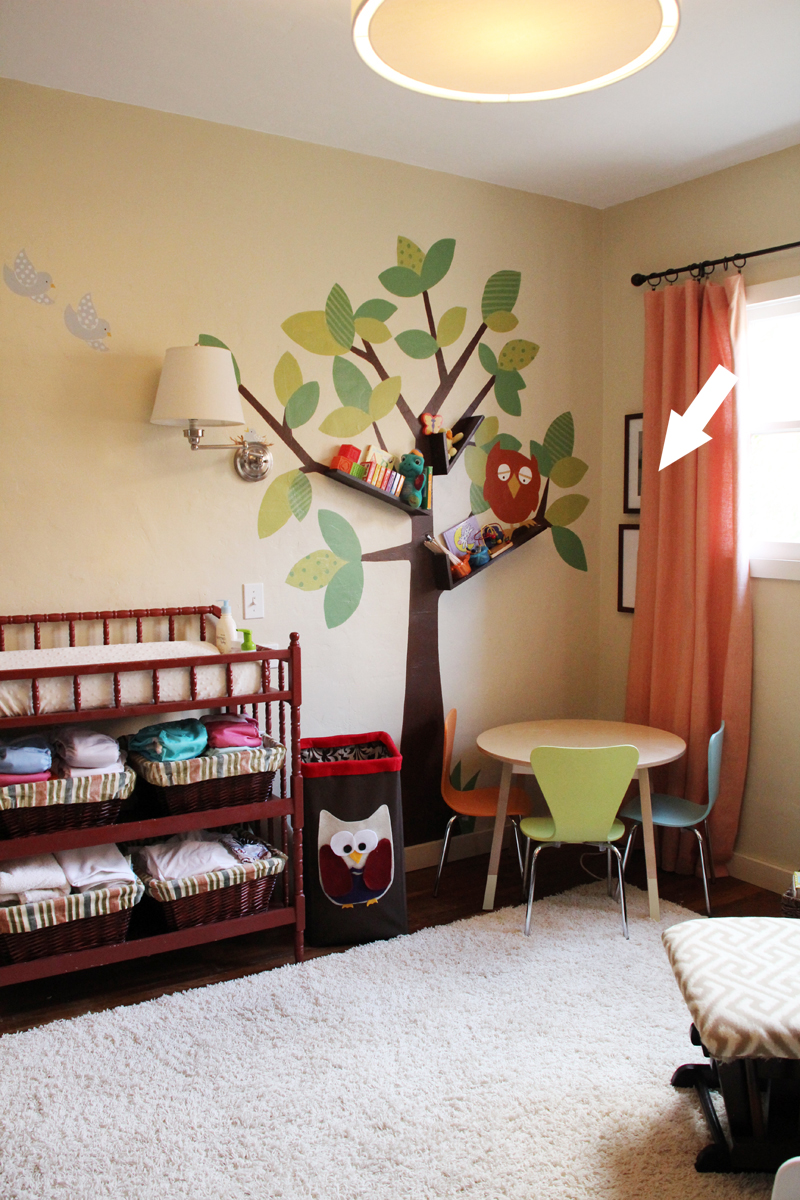 An inexpensive solution with a colorful, educational result!
Here's a downloadable version if you'd like to use the print, too (8.5×11 in size).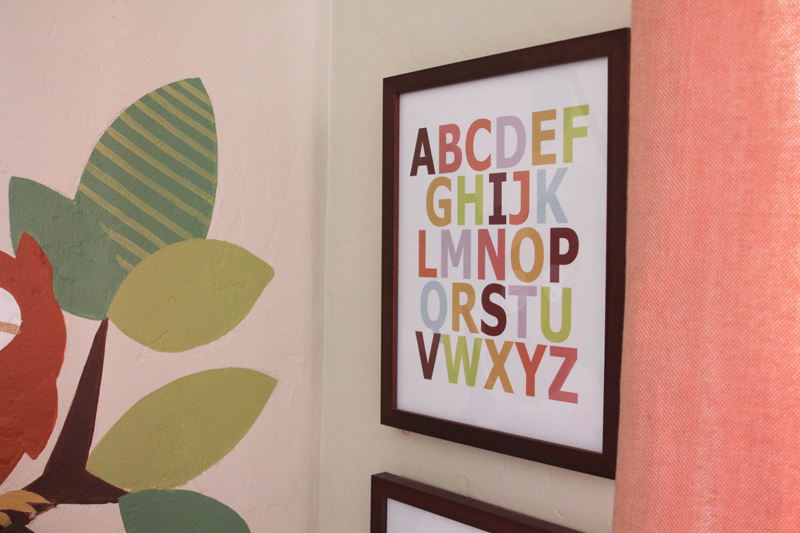 Liv putting her reading space to good use, we love this table and set of chairs! Drawing, stamping, reading… you name it.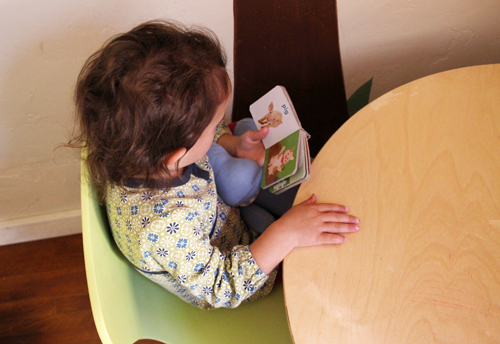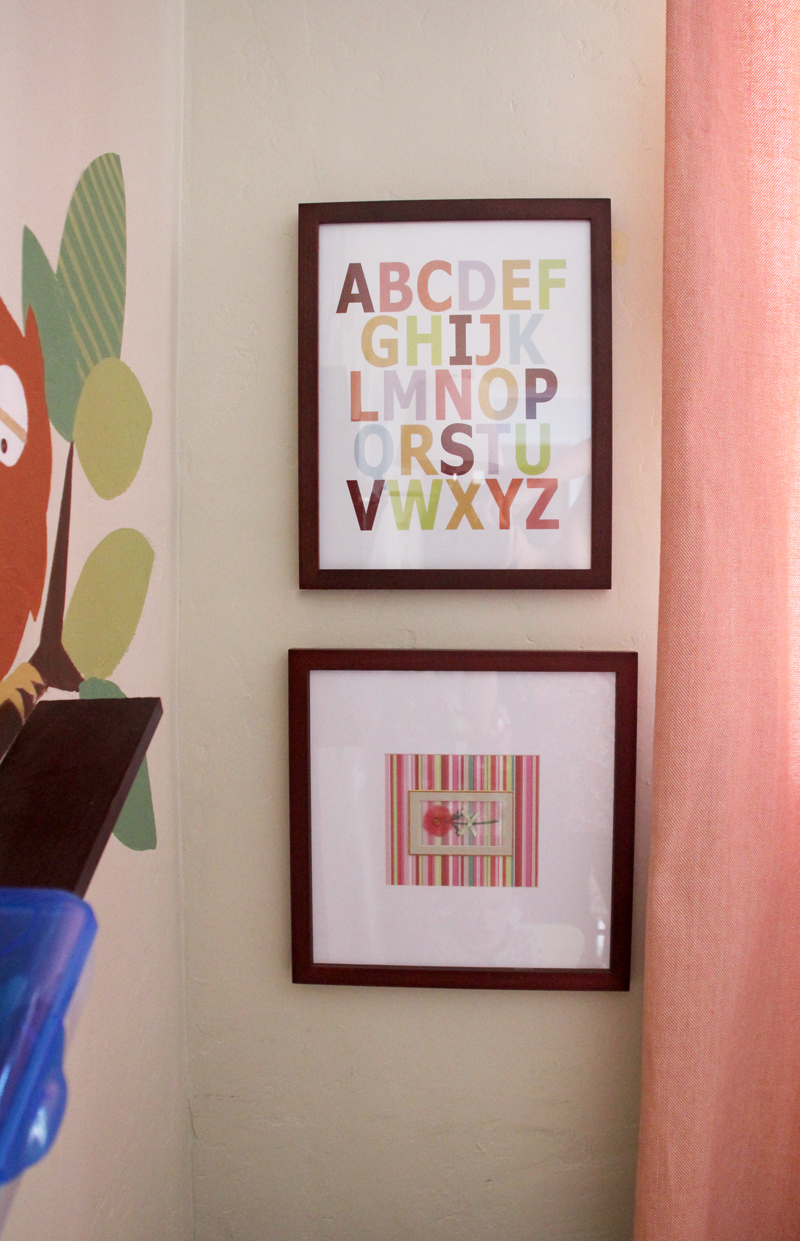 More nursery posts here. And the plans for the new 'room for two' right here! Can't wait.
Tags:
Accessories
,
Crafty Solutions
,
Decorating
,
DIY
,
Home
,
Kid's Rooms
,
Nursery
Posted in
Crafty Solutions
,
DIY
,
Downloadables
,
Home
,
Liv's Nursery
,
Renovating Adventures
|
1 Comment »
March 7, 2013
Just finished a new project for our kitchen and I love how it turned out!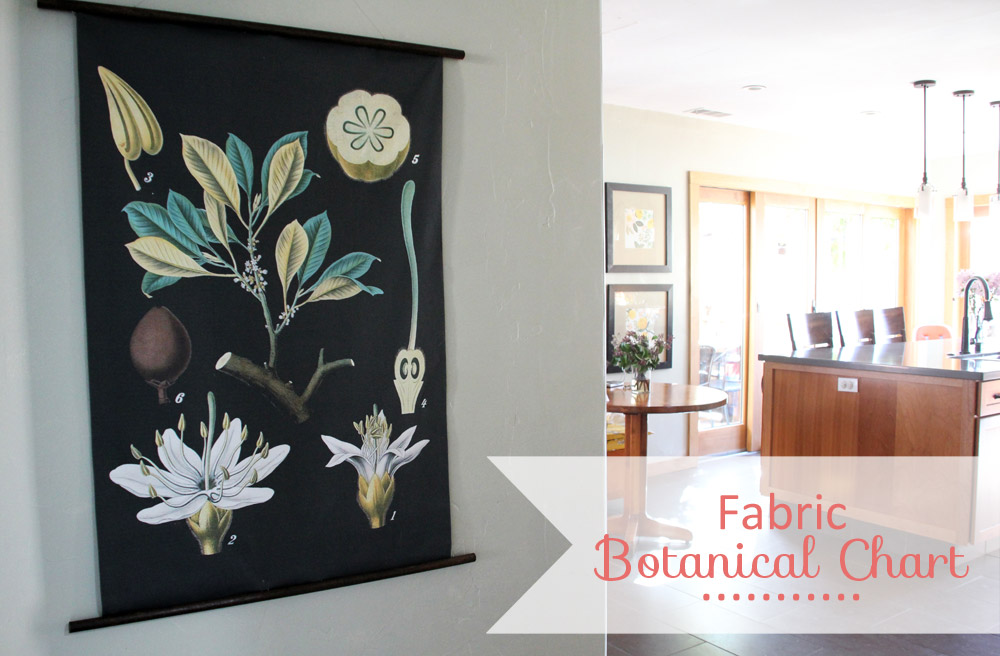 Let's start this post off with some yummy inspiration.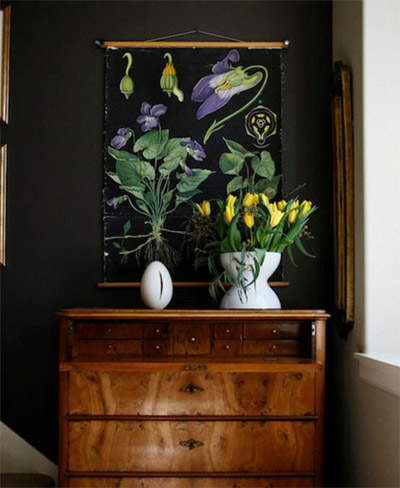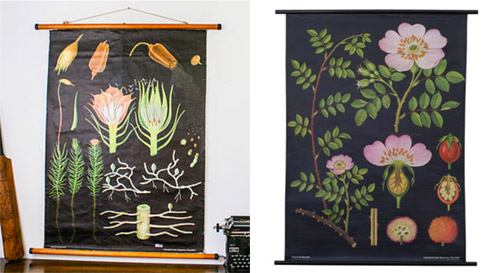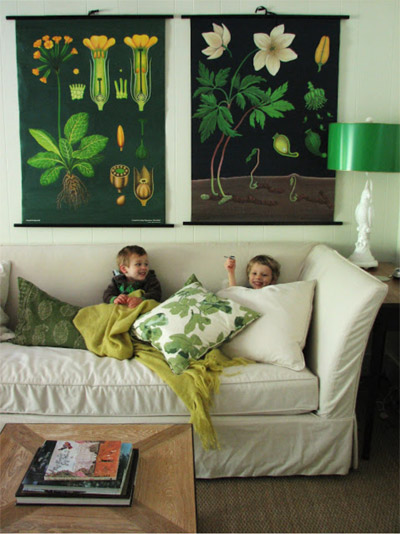 I have loved the look of vintage botanical charts for some time! They are oversized, full of contrasting color (love the black backgrounds) and the illustrations are so detailed and just stunning.
But I ran into two dilemmas before finding one for the house. The first was tracking down the right print for the right price. I was hoping to find a fabric version rather than a print that I would frame behind glass (see those beautiful dowels above? my favorite way to hang a piece of art like this) and many fabric versions are originals from quite some time ago and because of that they all seem to be pretty pricey (like in the hundreds of dollars a pop range).
The second was finding the right spot! I wanted to find a creative way to hang a new print but these guys are usually pretty big and they need a special home that's just perfect for the look of the print.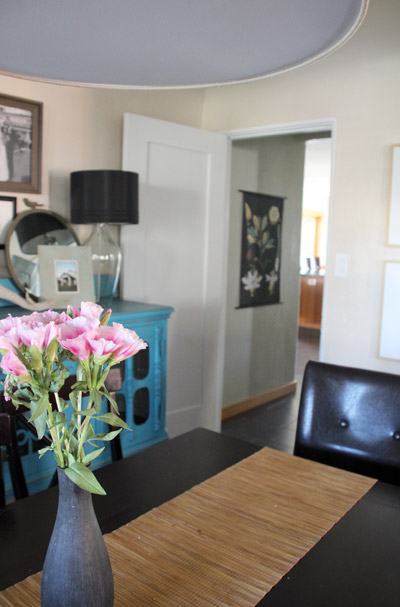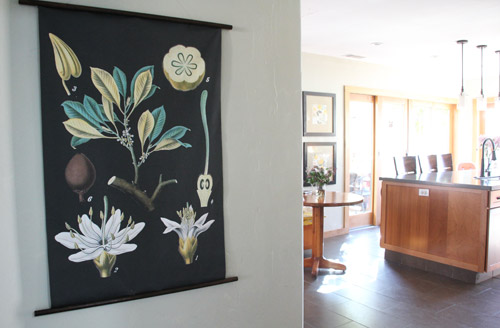 Then very recently, I found the perfect source (and added a little DIY love) and the perfect spot in our home! Our new fabric botanical chart now hangs in the hallway between our dining room and kitchen, and it fits in perfectly.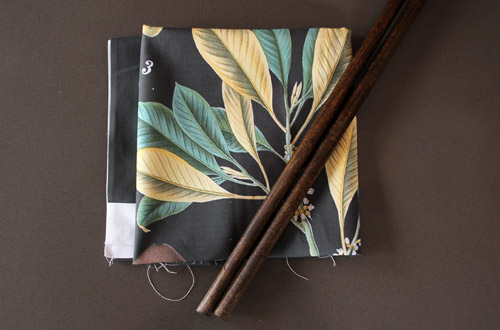 After a few months of occasionally googling and searching, I stumbled upon KSarahDesigns and her beautiful botanical print reproductions on Etsy. The store offered a gorgeous selection of paper prints, but I reached out to Kristen anyhow to ask about possibly using her artwork to print the illustrations on fabric. I was so happy and surprised when she offered to take on the project herself! Spoonflower is an awesome source for printing your own fabric and a few short weeks later I received my folded, heavy duty cotton twill fabric in the mail.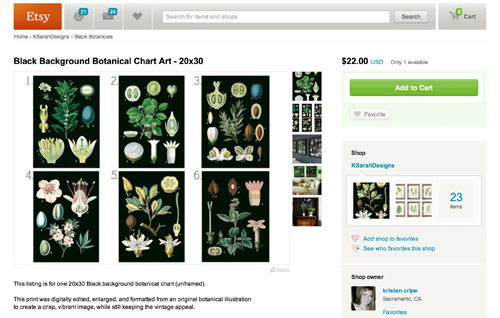 Printing black onto fabric is near impossible (we learned the hard way) but even the dark charcoal grey looks great as a chart.
Next step was to transform the fabric into a hanging piece of art. I snipped the white edges (no need for a perfect cut since my edges would either be hemmed or hiding behind a dowel) and then carefully added a very small hem to the long, horizontal sides of the chart. My first thought was to use an iron on hem tape to secure the hem, but after pre ironing my hem flat on each side I noticed that the tape wasn't necessary – the edges stayed perfectly.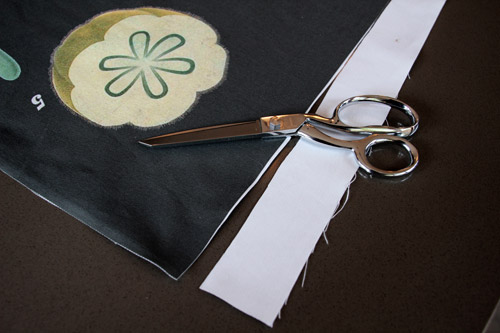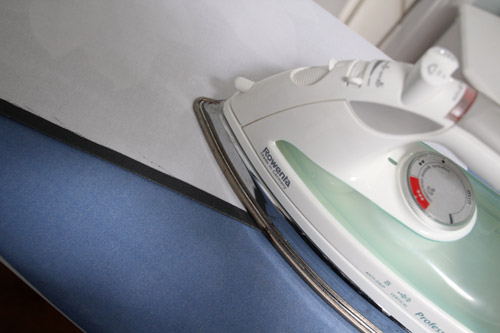 I picked up two 1/2″ dowels from Lowe's and we cut them to size. Then I stained them a warm, chestnut brown (they were originally pine) and I stapled my chart directly to the dowels to give the top and bottom of the print a clean look.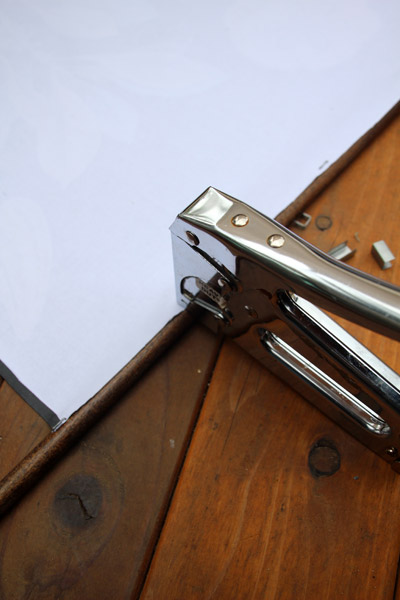 It's hard to see the string in the photos (and I may switch that out in the future) but for now the chart simply hangs from a nail. Finished!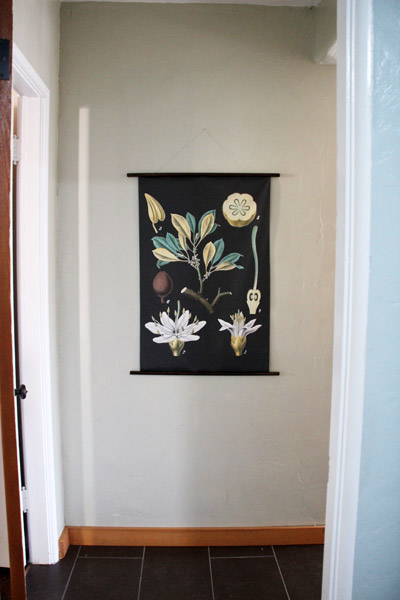 And a glance from our dining room! Love the black accents and how the lampshade, b&w photos and print compliment each other. The chart leads you into the next space.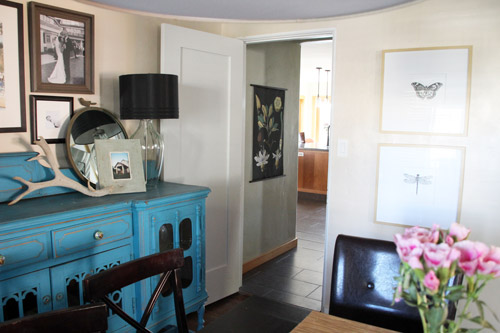 From the kitchen, the black of the fabric looks great with the new chalkboard and the black framed calendar floral art (those big prints that are sitting just to the left of the sliding doors).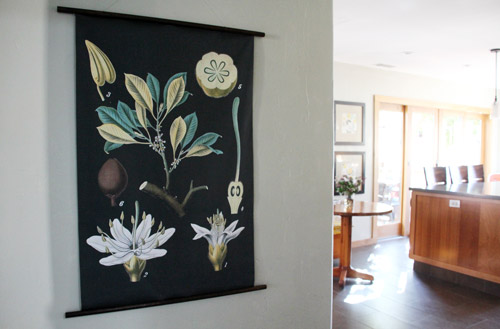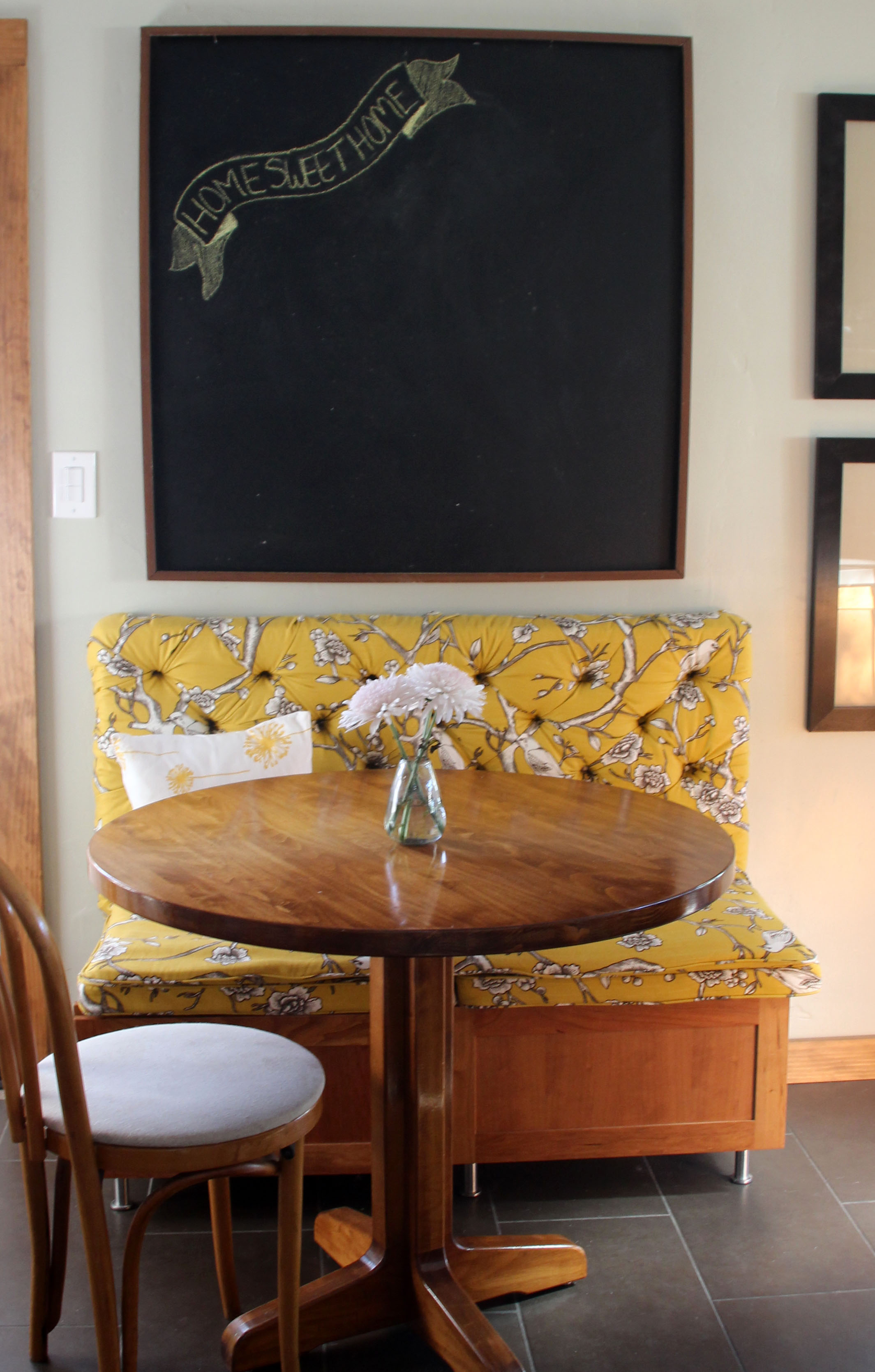 Love my new art and that the price for the finished, semi-DIY piece (which came in at under $50) is a totally affordable alternative to the originals out there.
Tags:
Accessories
,
Art
,
Black
,
Crafty Solutions
,
Decorating
,
DIY
,
Fabric
,
Home
,
Kitchen
,
Tutorial
Posted in
Crafty Solutions
,
DIY
,
Favorites
,
Home
,
Our Kitchen Remodel
,
Renovating Adventures
|
6 Comments »
February 27, 2013
Six ish months ago we had to turn the gas off in our fireplace… which was such a downer as there's nothing more amazing than flipping that little gas switch and watching a beautiful, blazing fire set the mood for your living room. Perfect for chilly nights that call for family games on the living room rug or for a late night Netflix. But alas, this is an older home with old fireplace issues and we had to switch her off.
Hopefully one day she'll blaze again.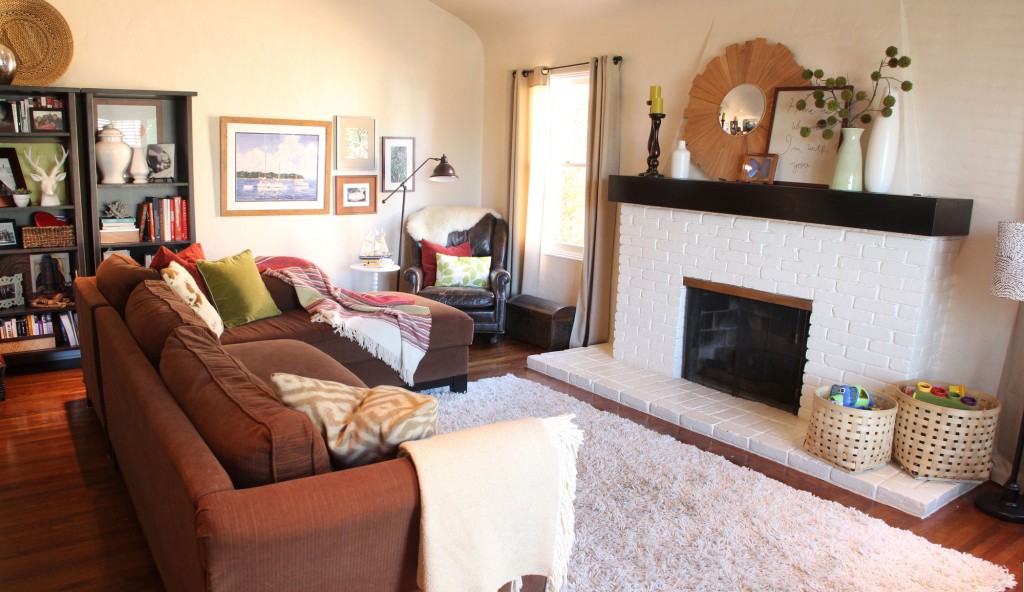 Until that day it's time to turn the eye-sore innards of this old fireplace (black bricks, metal curtain and goldish top plate and all) into a prettier focal point for the room. Enter Pinterest Challenge, Winter 2013.
I love these little challenges because they provide the motivation to cross a big project off of the massive to-do list, and usually I can justify choosing a project that I more love and want to complete, and less of one I must do because it's next on the priority list. Here are a few past projects that we've tackled around here, including painter's tape wallpaper, gold chevron napkins and an ombre stool for Liv (one of my favorites) among others.

With a little motivation, a week to track down materials and a great inspiration picture, I had an idea of where to start.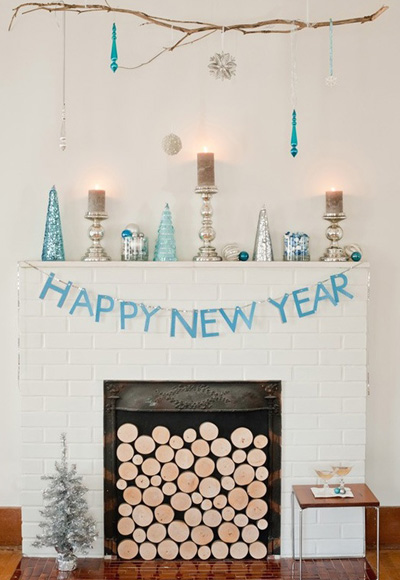 Oooo I love the above image! What a great way to utilize the empty space in a fireplace while still keeping a room cozy and comfortable (fireplaces and stacked wood have a way of doing that…).
Our finished project… drumroll…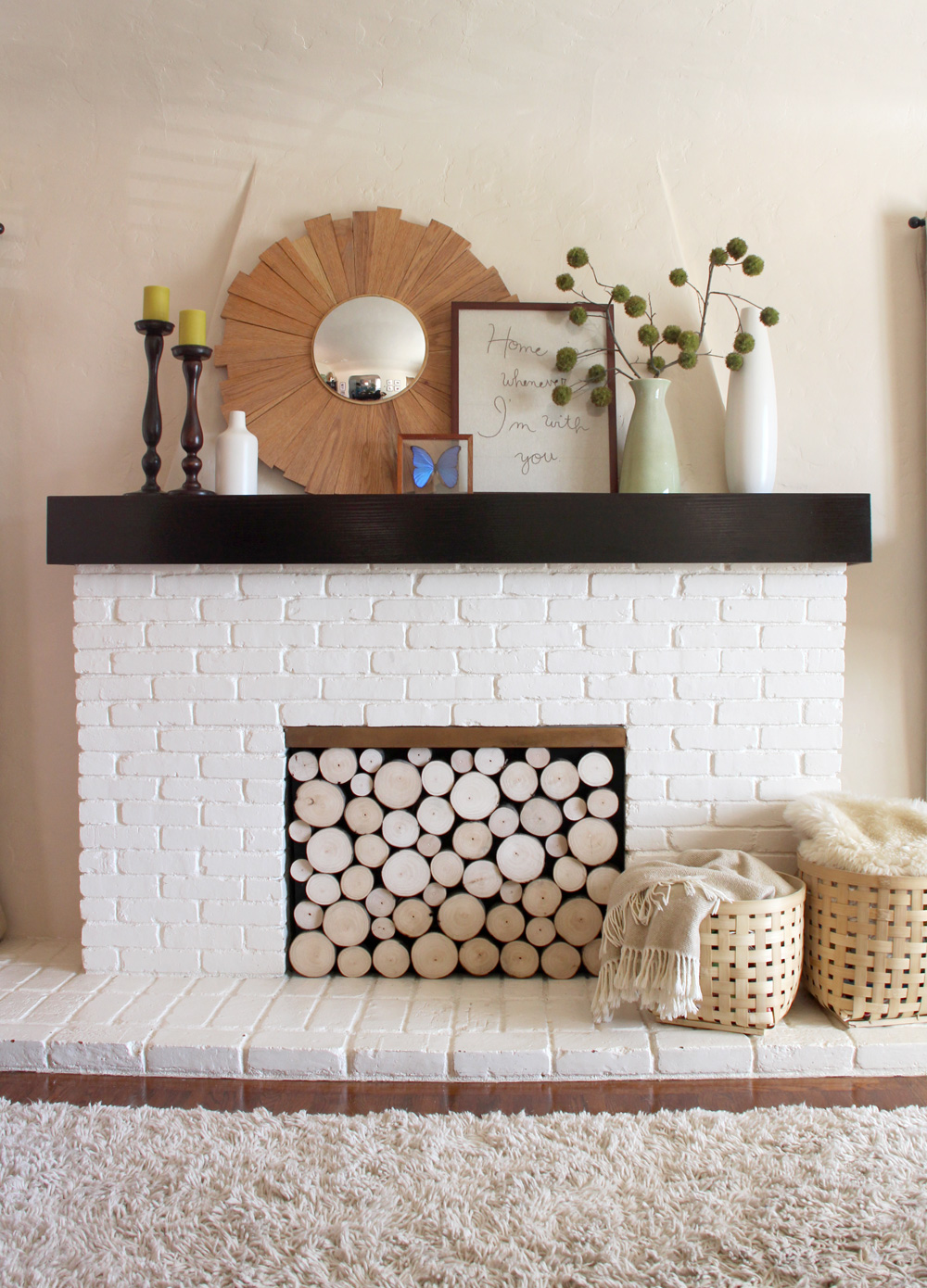 I would be very happy if you thought we went and stacked a bunch of logs in our fireplace and called it a project! But I promise it was much more than that. The goal here was to build a faux log stack facade that we could remove when we were ready to use the actual fireplace, and replace the next day once the fireplace was cool again.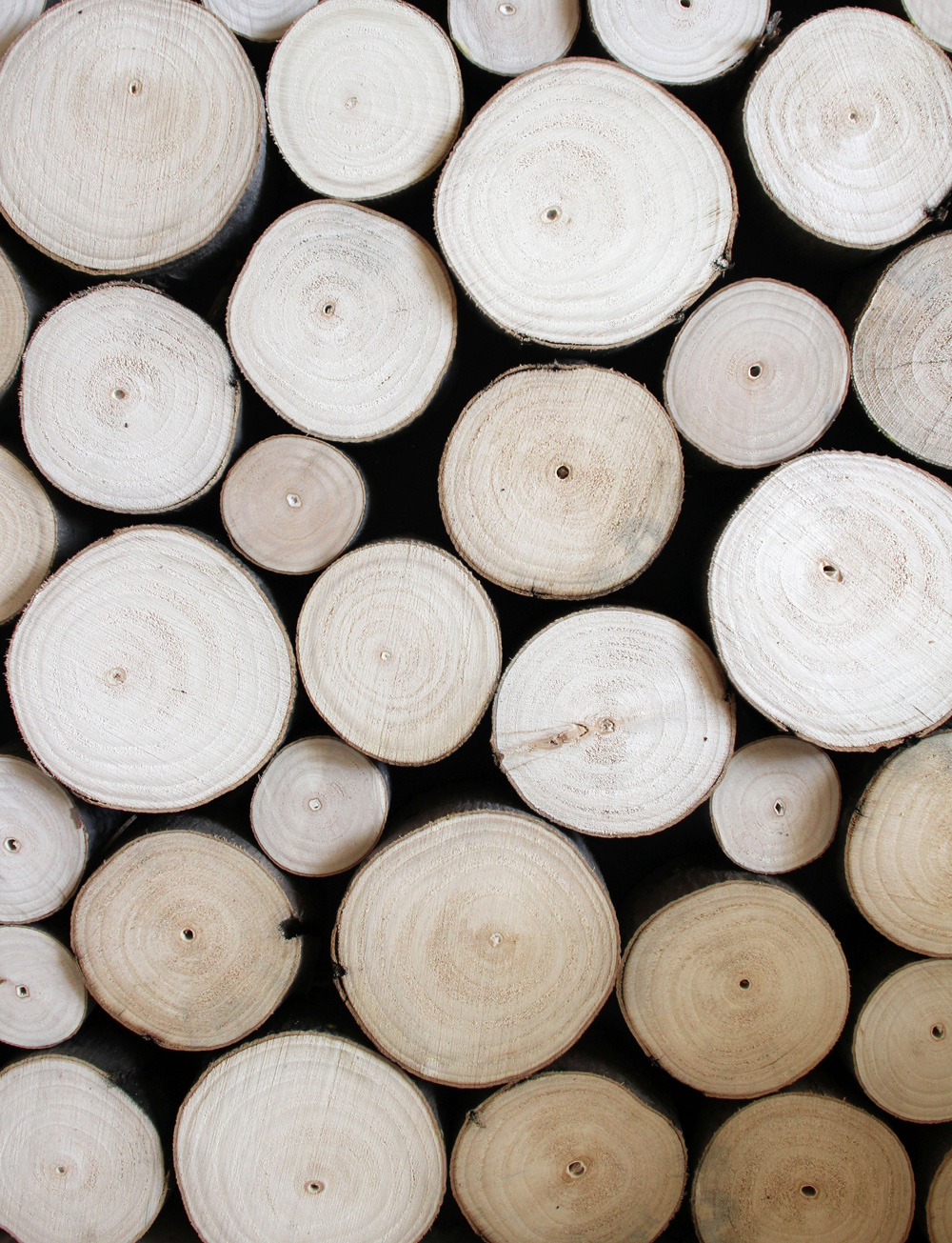 The hope was that the screen would give the depth and perception of a a bunch of stacked wood, but really it would be just a few inches thick and somewhat easy to pop in and out.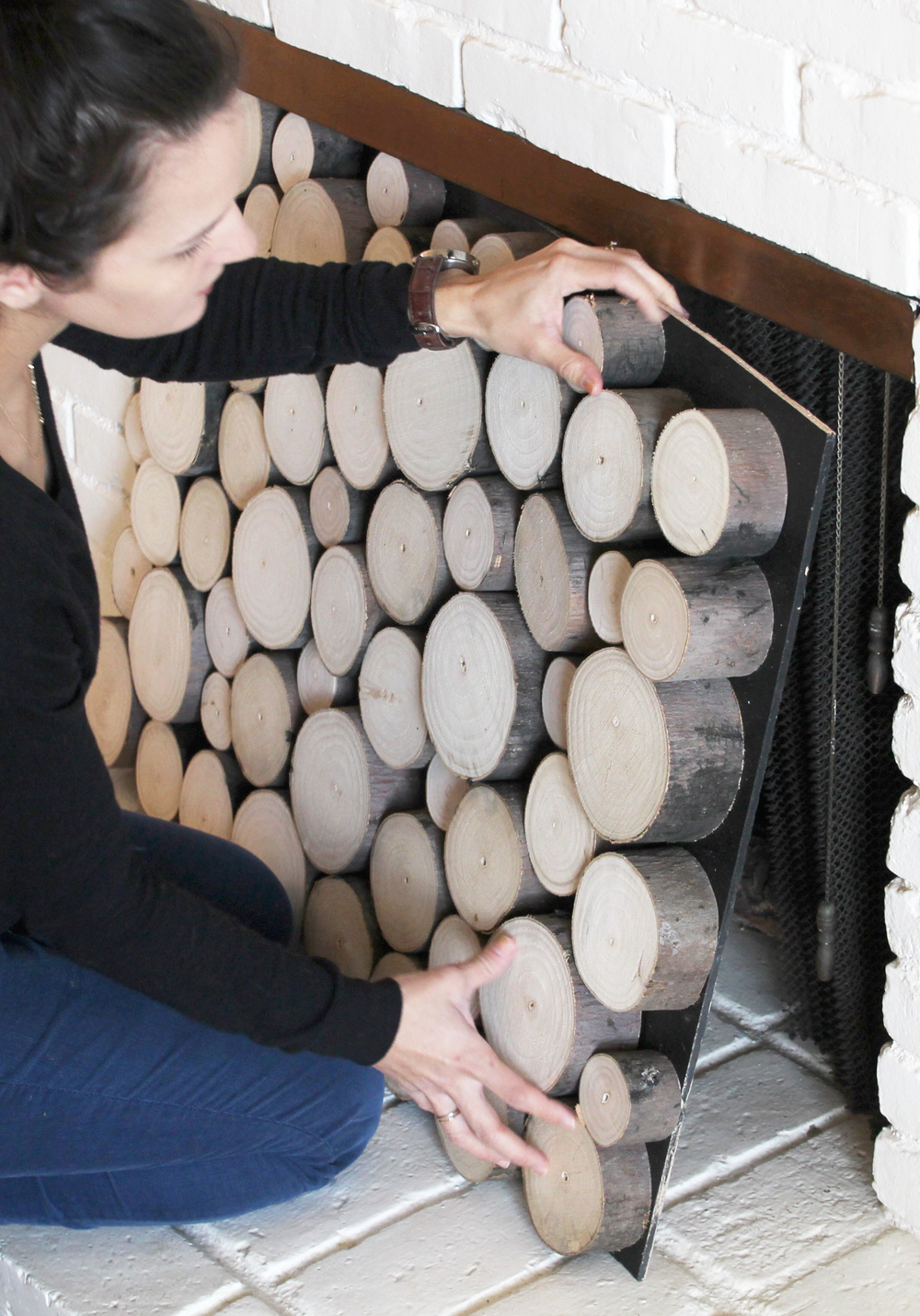 What do you think? Are we fooling anyone?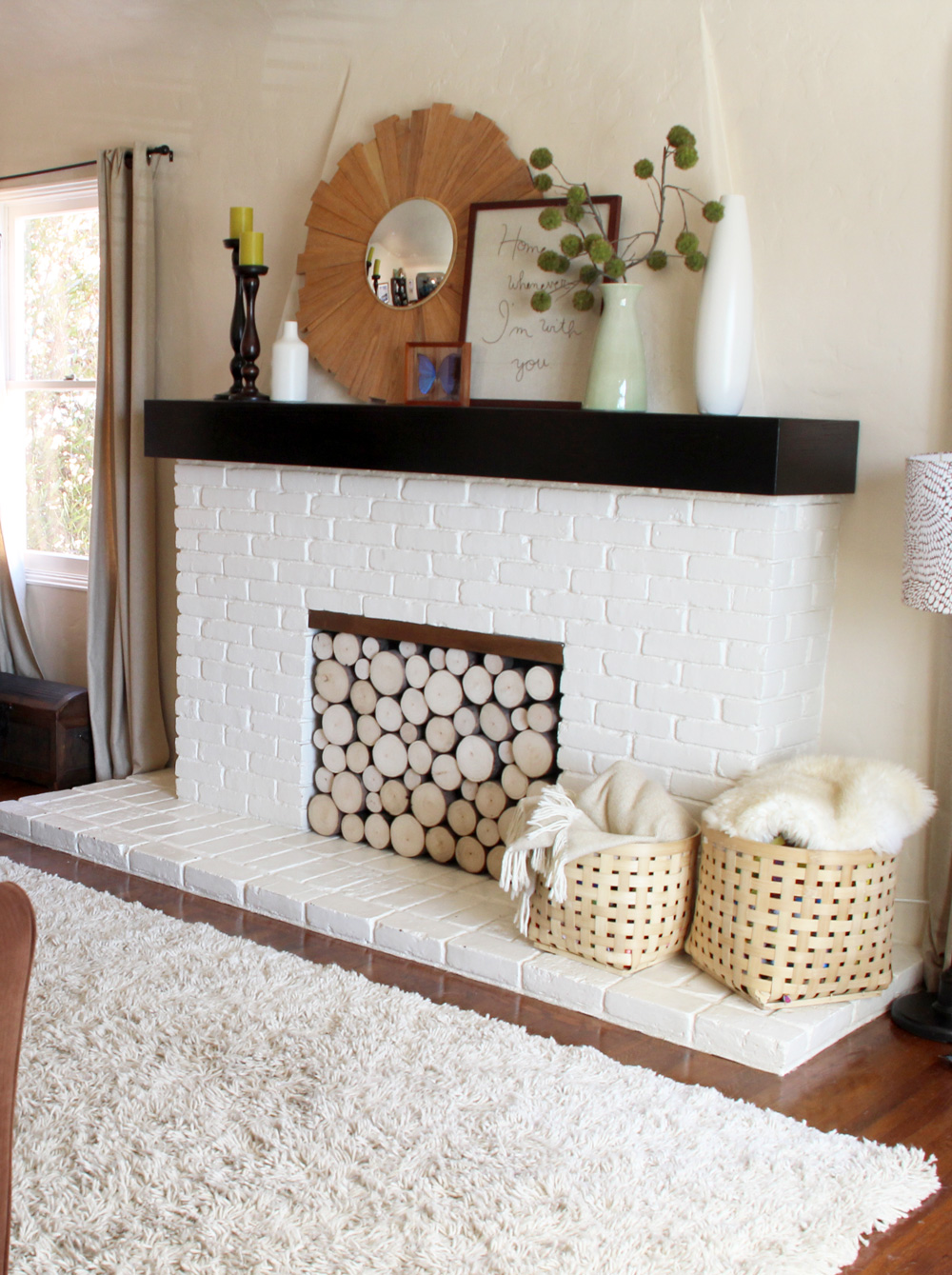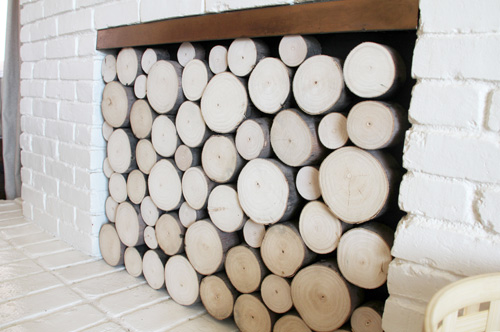 Now on to building the screen!
*******************************************************************************
Fireplace Faux Wood Stack Facade
m
Materials: ~50 variously sized log slices, plywood cut to the shape of your fireplace opening, black matte paint, wood glue (or nail gun) 
I ran into the first big road block while tracking down the actual logs. You'd think that this would be fairly easy… but turns out smaller logs (unchopped) in lighter wood colors (such as birch rather than oak or redwood) are not always readily available in these desert parts of San Diego. Who would have guessed.
I really lucked out when a friend of ours suggested eucalyptus and then found a huge pile of firewood for the taking! And he generously handed over variously sized logs for me to include in the project (thanks, Dave). Other resources that might be useful? Craigslist and Etsy (turns out you can even purchase sliced logs for the right price).
Kevin chopped up my logs into 3″ slices and I began assembling my faux stacked wood.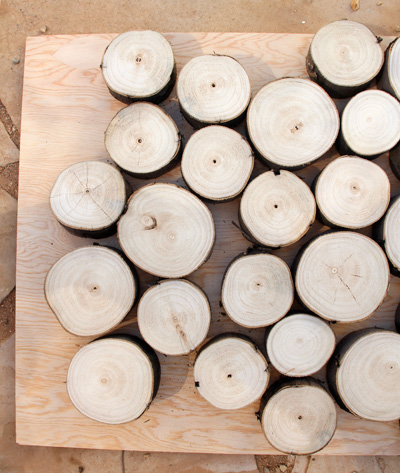 The backing for our fireplace screen is a piece of plywood measured, cut to size and painted black.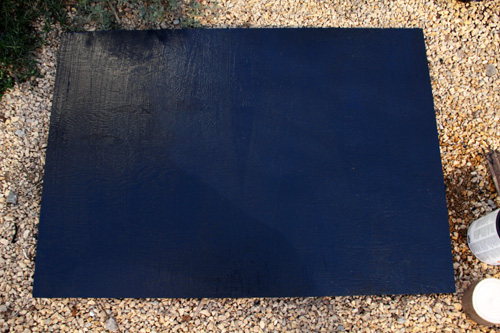 I considered spray painting it but we had only a satin finish in the paint closet, so I used up a bit of leftover chalkboard paint that we had on hand (from this and this project) to achieve a more matte finish (the above is still wet, but once this paint dried it was more than perfect).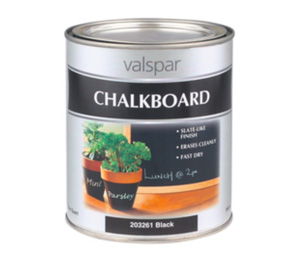 Our nail gun is out on loan at the moment or I would have simply lined up my log slices, laid the backing over the top and fired away to secure the slices to the backing and to keep the logs from moving, but instead I lathered each slice individually with a thin coat of wood glue and allowed the entire project to dry overnight (that stuff is tough). When we get the nail gun back I'll add extra reinforcements to ensure that none of these logs come sliding down, especially with toddlers at play.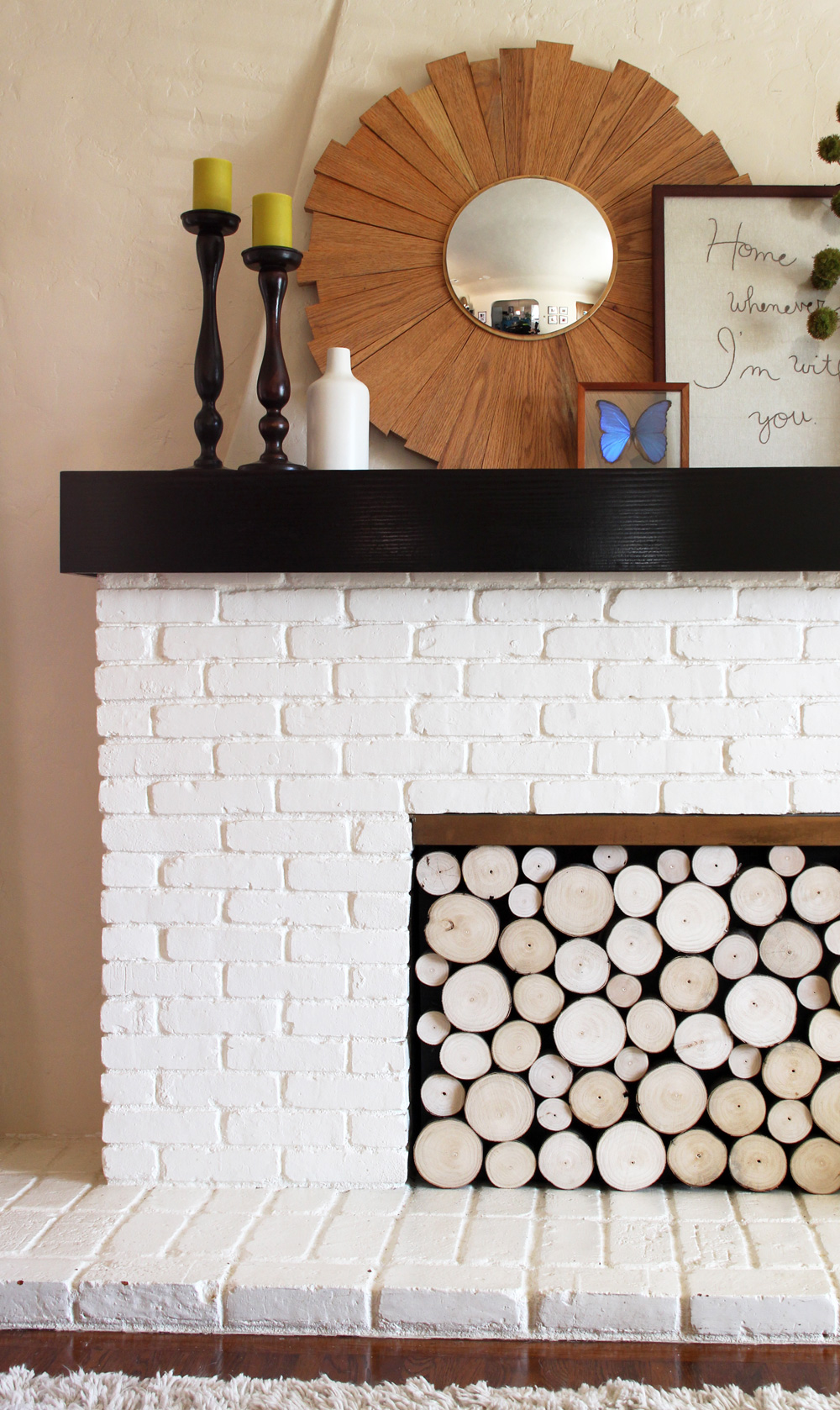 I opted for a 3″ depth on the log slices (rather than 1/2″ or something easier to manage/less heavy) so that they would add more depth to the fireplace and (hopefully) make the black backing a bit more invisible. In person it's obvious that this is a faux fix to our little fireplace conundrum, but it's a neat faux finish at that! 
Should I paint out that gold top plate a darker, oil rubbed bronze color?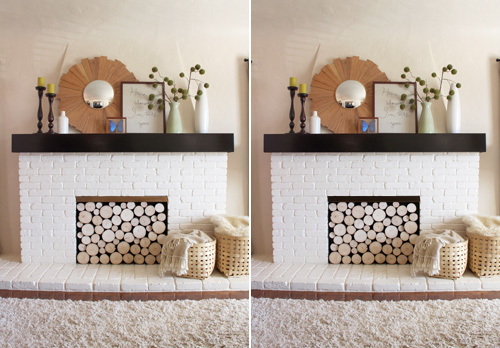 That might be step two to this project, looks kind of nice!
*******************************************************************************
I'm linking this project back to Katie's, Sherry's, Megan's and Michelle's Link Parties today!
PS all Pinterest Challenge projects are sorted here, and all living room projects can be found here.
Tags:
Accessories
,
Before & After
,
Crafty Solutions
,
Decorating
,
DIY
,
Home
,
Living Room
,
Pinterest Challenge
,
Tutorial
,
Winter
Posted in
Crafty Solutions
,
DIY
,
Favorites
,
Home
,
Our Living Room
,
Renovating Adventures
|
21 Comments »