October 21, 2009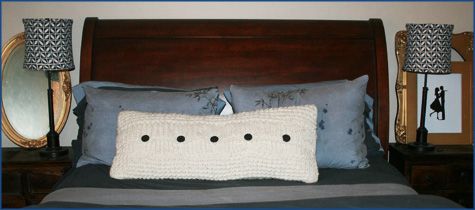 I really love the unique and customizable look of fabric lampshades and after posting several of my favorites last month, as well as a how-to by All Things Lovely, I decided to give the project a spin myself.
I ordered this great hand stamped block print fabric from HomeSweet on Etsy and found two replacement lampshades at a local lighting store. All I can say is easy, easy, easy! I was so impressed with how quickly I whipped both of these out, and I really love the blue with my bedroom.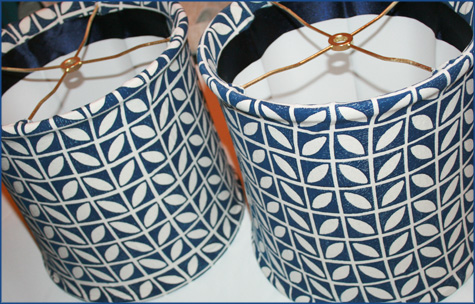 To see my custom creation journey and follow step-by-step, follow the jump!
Tags:
Accessories
,
Bedroom
,
Before & After
,
Blue
,
By Color
,
Crafty Solutions
,
Decorating
,
DIY
,
Fabric
,
Home
,
Lighting
,
Patterns & Color
,
Tutorial
Posted in
Crafty Solutions
,
Home
|
5 Comments »
October 18, 2009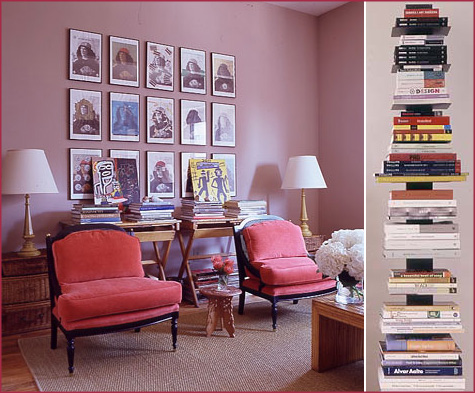 One of my favorite new trends is a unique way to display your favorite books: stacking one on top of the other. It's a simple way to mix up your current bookshelf or create new displays around the house.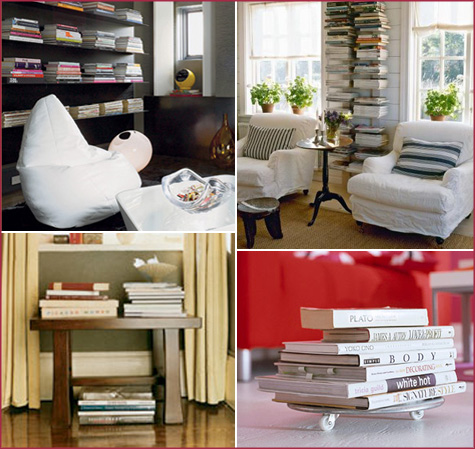 I love the way stacked books look on ledges, like the above left photo, or the way the 'invisible bookcases' (shown below) work seamlessly into the above right room.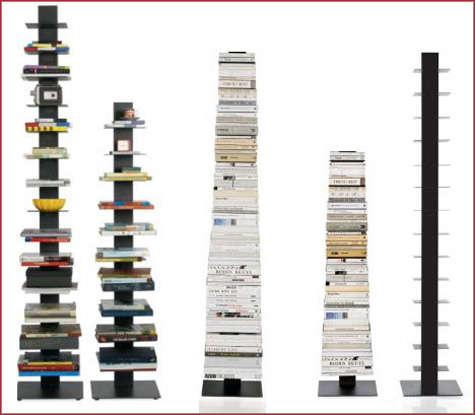 Follow the jump for more great ideas and where to find the shelving units displayed! Read more »
Tags:
Accessories
,
Decorating
,
Furniture
,
Home
,
Living Room
,
Office
,
Organizing
Posted in
Home
,
Organizing
|
5 Comments »
October 15, 2009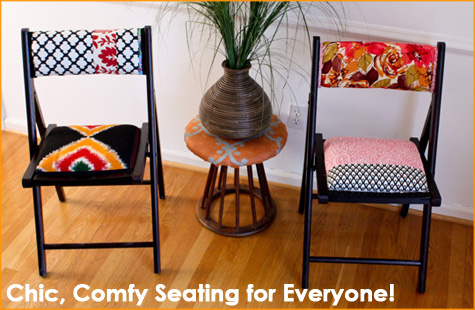 I don't know about you but I have a few of these folding chairs lying around… ready for guests and parties and everything else that comes our way (actually, now that I think of it, I should really get some more!). When I saw this Before & After from Apartment Therapy, I knew it would resonate with hostesses and DIY decorators alike.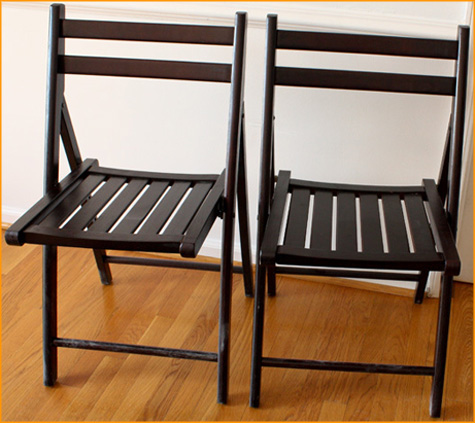 You could always purchase these beautiful Anthropologie folding chairs (at $200 each, see below) to get an equally bohemian and modern look, or you could invest in a few neat fabric remnants, a bit of cushion foam and a staple gun… and have at your own collection! Guests will wow over your results and love the comfy cushions.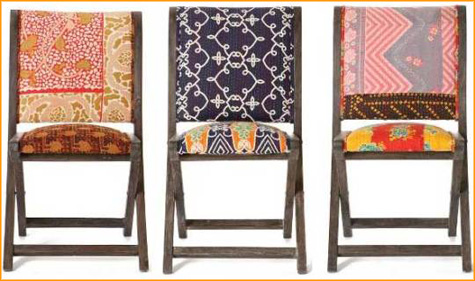 Follow the jump for step-by-step directions, and many more pictures! Read more »
Tags:
Accessories
,
Before & After
,
Crafty Solutions
,
DIY
,
Fabric
,
Furniture
,
Home
,
Parties & Entertaining
,
Patterns & Color
Posted in
Crafty Solutions
,
Home
,
Parties & Entertaining
|
3 Comments »