December 15, 2009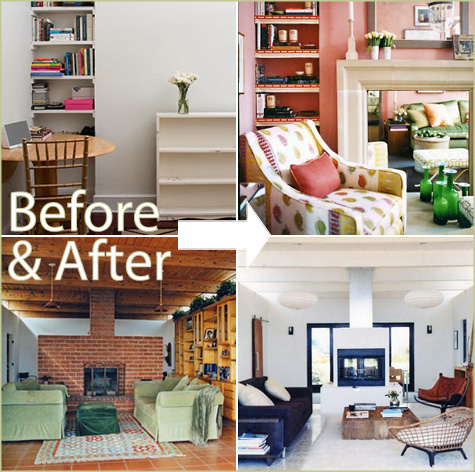 These Before & Afters by Habitat Hanalei Interiors are so inspiring! They are beautiful, classy and every bit stylish in their final design.
While you might not be in the market for a tear-down-the-walls renovation, creative ideas like these can inspire quick fixes too: remap the layout of a room to bring just the right amount of change, add a faux fireplace to a blank wall for a bit of architectural detail, repaint ceiling beams white to really make your space appear BIG, or incorporate new rugs, slipcovers or window coverings to spruce things up.
Follow the jump for four more inspiring Before & After shots, including PINK occasional chairs that I heart and a bright green guest room to satisfy that itch to be daring. Read more »
Tags:
Bedroom
,
Before & After
,
Decorating
,
DIY
,
Green
,
Home
,
Living Room
,
Pink
,
white
Posted in
Favorite Interior Designers
,
Home
|
1 Comment »
December 9, 2009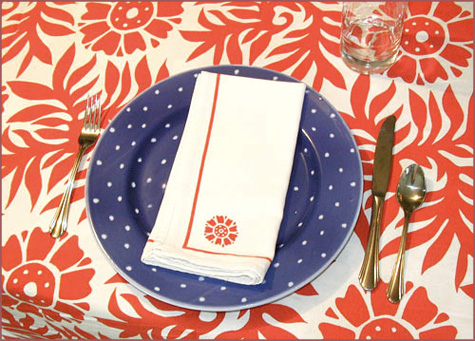 Inspired by Susan Sergant's affection for very bright colors (this is one of her patterns above), here are a few cheery room ideas that make even the dreariest of fall days a little brighter. I am not usually so bold as to paint an entire room lime green — but I must admit I'll be stealing more than a few of these ideas for the house!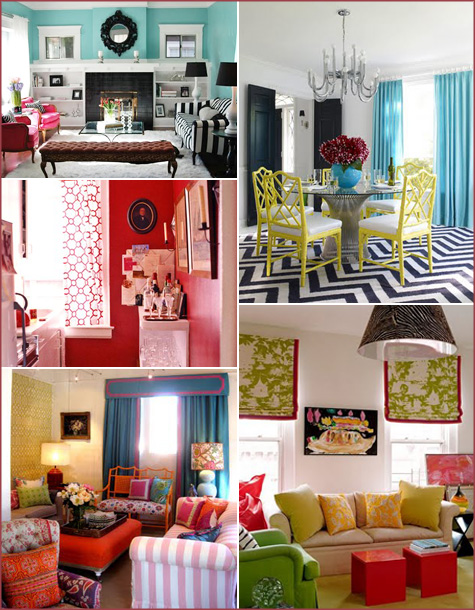 This fall, muted colors 'pale' in comparison to bright statement choices (I couldn't help myself) — bold colors abound this season for the wardrobe, throughout party themes and definitely in home decor. If you're not ready to go all in, try a few accent pieces here or there in a bright and bold hue. How great are the yellow dining room chairs in Jonathan Adler's design (above) and the brilliantly pink foot stools (next page)?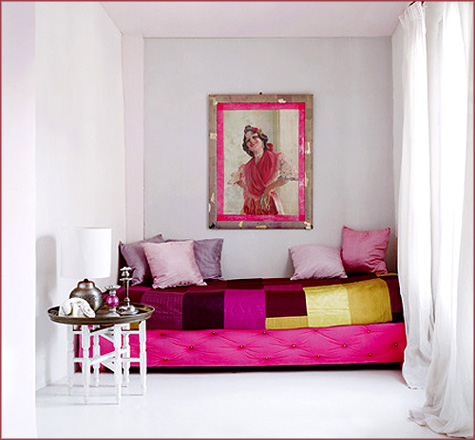 Nine more inspiring rooms full of color to go! As well as accent pieces (such as bedding and throw pillows) that leave a similar — yet not so permanent — effect. Read more »
Tags:
Accessories
,
Bedroom
,
Blue
,
By Color
,
Decorating
,
Dining Room
,
Fabric
,
Furniture
,
Green
,
Home
,
Living Room
,
Orange
,
Paint
,
Patterns & Color
,
Pink
,
Purple
,
Red
,
Yellow
Posted in
Home
|
4 Comments »
November 16, 2009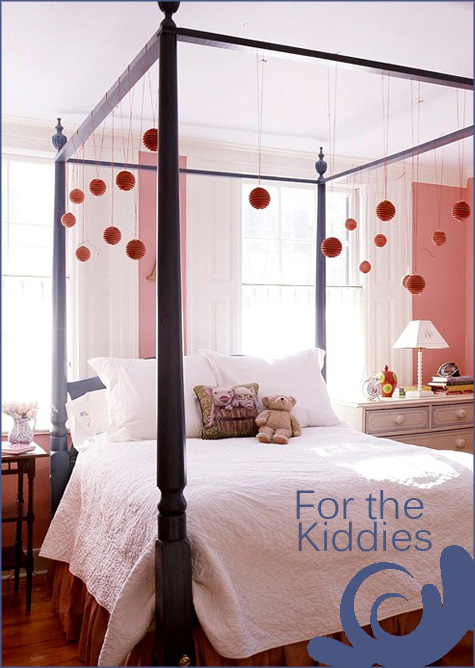 Decorating for children can be so fun — you can be as extravagant and imaginative as you'd like and the room will be appreciated and loved for years to come. Here are a few inspiring ideas from Elle Decor & BHG for adding a little creativity in the world of children.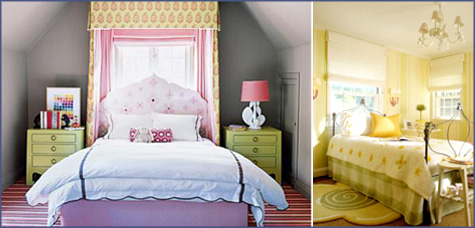 Bright walls and fun fabrics are a must. I love how the above lavender room incorporates brilliantly green bed stands and a complimentary fabric canopy/curtain.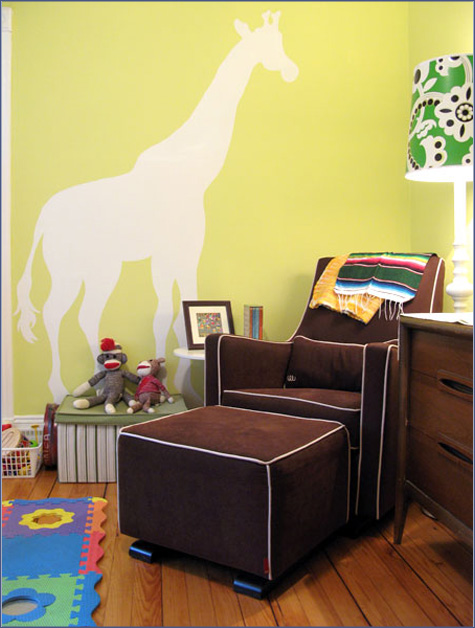 A nursery is an ideal place to add a life size stencil and this giraffe is perfect. I love the lampshade too.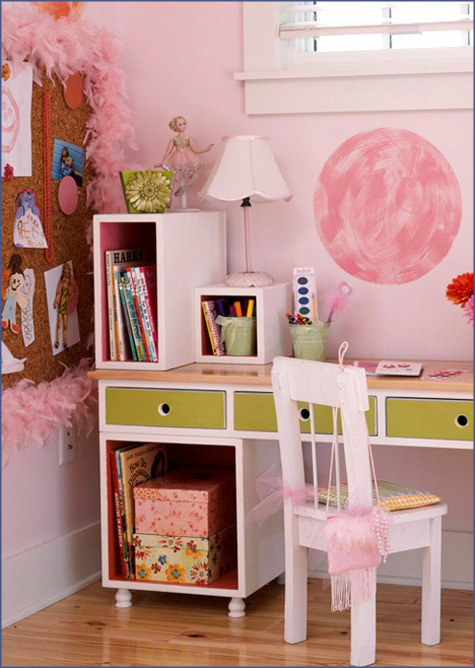 Pretty in pink — it's one hundred percent okay to go way overboard with a little girls room, pink boa trimmings and all. There's too much wonderful inspiration out there! Follow the jump for 8 more fun ideas. Read more »
Tags:
Bedroom
,
Crafty Solutions
,
Decorating
,
DIY
,
Kid's Room
,
Patterns & Color
Posted in
Crafty Solutions
,
Home
|
8 Comments »