March 17, 2011
A while back I had mentioned a little side project that I was really excited about – I had plans to build a new mantel!
Our living room has original 1930s architectural features such as an arched ceiling and doorway, but the painted brick fireplace is out of place (it might even hide the original fireplace?). We have plans to give it a full makeover at some point, but for today a new wooden mantel will hopefully do the trick in updating it a bit (see more before photos here).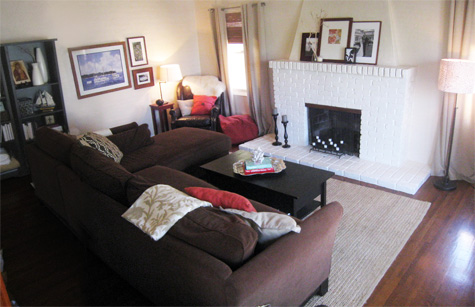 When I shared my idea of boxing in the top of the brick with my carpenter friend (thanks, Dave!) he thought that the idea would work well and gave me tips on how to build the box. I then took my measurements and headed down to Dixieline, a local home improvement/lumber yard.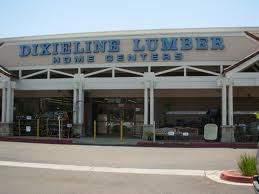 I worked out my plans with the head mill man and began brainstorming ideas on what types of glue, vices, clamps, etc. I would need when it dawned on me that I ought to ask for a quote. Maybe the milling department (with their plethora of tools) would be able to build my mantel for a reasonable price.
The quote? $60. That included cutting all angles (and to build a box with no seams, there are a ton) and mitering of all of the edges. I would stain the mantel myself but I was 100% okay with that. Done and done.
We chose douglas fir for its durability and look (douglas fir was used in many of the homes built before 1950) so that the new mantel might even perhaps look original when all is said and done (aka bricks are covered).
Dixieline wanted a full week to finish the project… and I waited with excited anticipation.
But then this happened.
Boo.
Somewhere along the lines communication messages were crossed and while we had agreed that submitted measurements would be for the inside of the mantel box, they were instead made to fit the outside dimensions. Aka the box was about an inch to short.
I explained the mistake to Dixieline and they happily agreed to build another. It would just take a bit more time. Sooooo I'll hopefully be back with a happy ending to this story sometime soon!
More living room posts: updating a fireplace mantel part 1, bookshelf styling tips, decorating in layers: stage 1, inspiration boards, picking the perfect couch, custom lampshade, coffee table-to-ottoman, and the 'before' photos.
Tags:
Before & After
,
Construction
,
Crafty Solutions
,
Decorating
,
DIY
,
Fireplace
,
Home
,
Living Room
Posted in
Home
,
Renovating Adventures
|
1 Comment »
January 7, 2011
Alas, no baby news. I am officially nine days overdue and I've tried reflexology, acupuncture, spicy foods, plenty of exercise and a decent amount of driving over large pot holes that just happen to get in my way on the road.
Yesterday afternoon we visited San Diego snow (yes, it sort of snows here – crazy but true) in the nearby mountain towns of Mt. Laguna and Julian, our favorite get-out-of-dodge locations for a quick distraction.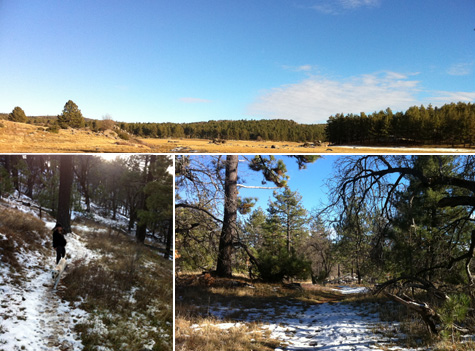 Wow it was beautiful! We took advantage of the clear skies and enjoyed an hour induction hike with Bodie, who just loves the snow.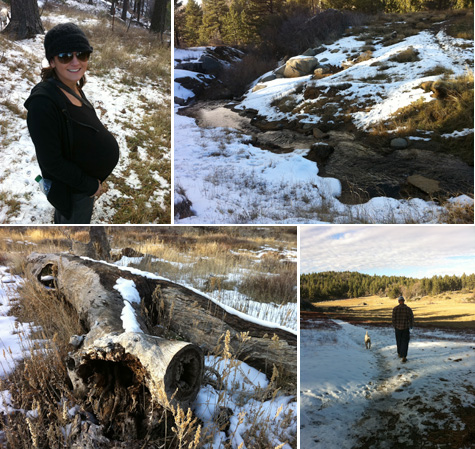 Meanwhile, the nursery received a new addition. I've had my eyes out for a vintage alphabet poster since my first trimester and when I came across this one on a family trip to Sedona back in July, I scooped it up knowing it would be part of the inspiration for the space.
Fast forward six months later and an Ikea frame + the print (found the same one on Amazon) + a little spray paint (same red oxide primer we used for the changing table) = one new piece of very wallet-friendly art.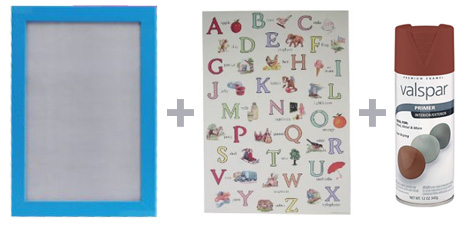 This particular Ikea frame has a plastic (instead of glass) insert, which makes it even more ideal for a nursery space.
I don't know where it will finally end up (waiting on baby photos and additional wall art before hammering any nails into the wall) but it turned out just as I had hoped.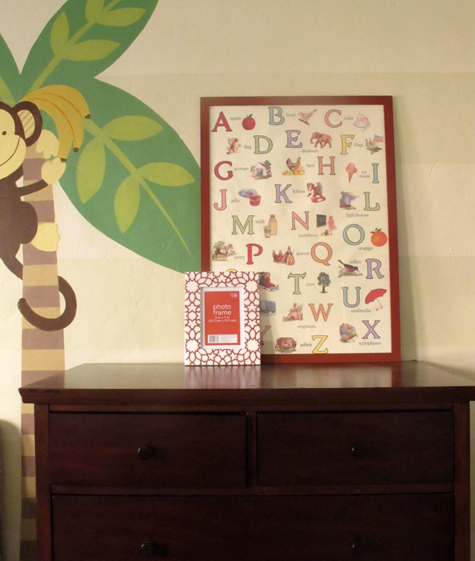 If you're playing catch up, here's a quick Project Nursery run down of posts: painting the wall animals, finding a great Craigslist changing table, adding stripes to one accent wall, the initial inspiration board and the really crazy before pictures of the room.
Today's the last day to enter the Lowe's giveaway for a new air purifier! Check it out here.
And do share, all you mommies out there, what natural induction secrets do you know?
Tags:
Before & After
,
Decorating
,
DIY
,
Home
,
Nursery
,
Paint
,
Paper Goods
Posted in
Crafty Solutions
,
Home
,
Liv's Nursery
,
Renovating Adventures
|
9 Comments »
January 1, 2011
Hope you had a wonderful New Year's Eve! I can't believe 2011 has found us and is already underway… it seemed like 2010 just flew by. We're up to our eyebrows in projects over here and working to wrap up bigger undertakings such as the new kitchen, office and nursery. Before we jump into those, a quick update on our bedroom.
Our master bedroom is not complete but I'm happy to say that we've pulled it together to a place that Kevin and I are both happy with and both enjoy.
Since we are on baby watch and expecting any day now, the room will have to stay as is until the storm that is about to be our crazy lives settles down… but we did manage to pull the new rug, new mirror and diy curtains together to create a space that is relaxing and comfortable – especially after a busy day!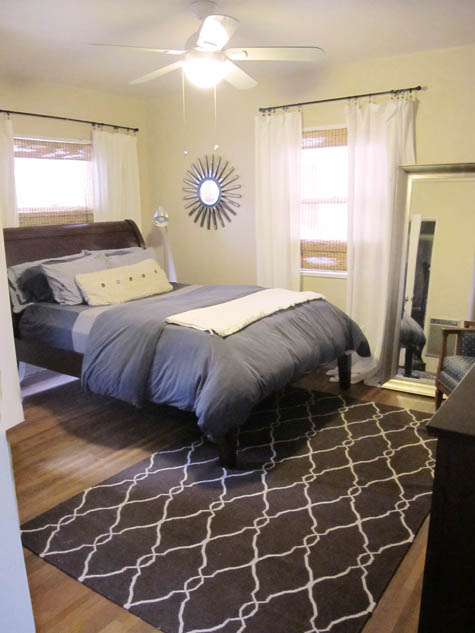 Up next for this little room includes a light fixture update, wall artwork and photos, a new nightstand (currently hunting down a small one to fit that narrow space!) and incorporating more color to add that 'pop'.
A run down of resources so far: the sunburst mirror is a Michael's find, the rug is from Overstock.com, the bed from Pottery Barn (but found by us on Craigslist), the duvet and sheets from Garnet Hill, the pillow cases by Calvin Klein, the knit throw pillow from West Elm on sale, the bamboo shades were found at Lowe's, the over-sized mirror from the clearance section at Lowe's, and the reading light and curtains are from Ikea.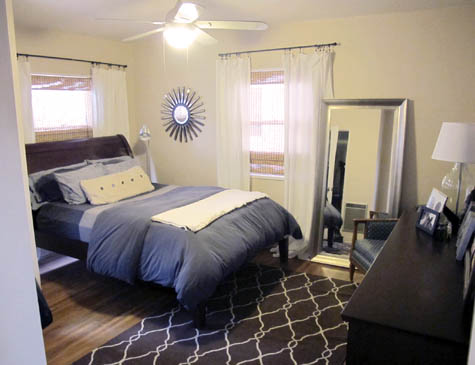 The opposite side of the room is waiting for its big reveal… but there are a few missing puzzle pieces here and there that should fill in shortly. We did salvage a very neat occasional chair for the corner next to the tall mirror that I'll share about as soon as it gets some more diy love (you can see it poking its boxy frame out above).
Here's the before we moved in shot: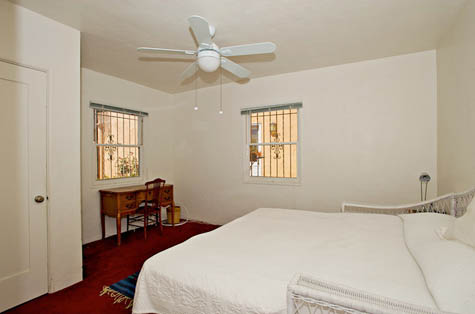 Gotta love that maroon carpet and the bars on the outside windows. We originally had the room in a configuration close to the above, with the bed against the right wall and the dresser under the window, but by switching it up we gained a large amount of space unexpectedly. Sometimes all it takes is moving around furniture to create a fresh, new feel.
We've made a minor modification for Baby S as well, he/she will be joining us at night and for naps in a new co-sleeper that slips just beside our bed.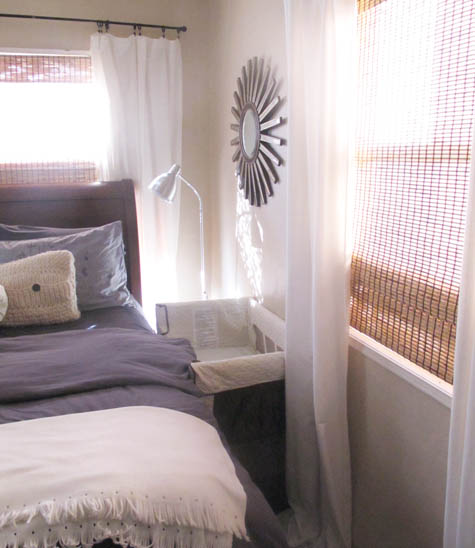 Makes it easy for momma and baby to 'co-sleep' without actually sharing bed space. I love the idea behind co-sleeping but know that I wouldn't be able to fall asleep worrying about the safety of little one in our bed (and I love the idea of not having to get up out of bed in the wee hours to retrieve a hungry baby from a bassinet or crib).
And about that missing side table… do let me know if you spot anything on the narrow side out there (it's tempting to say we can survive without night stands but the pile of books, etc at the head of the bed is getting pretty bad!). I'm thinking a skinnier pedestal table like this one might be neat?
Tags:
Bedroom
,
Before & After
,
Blue
,
Decorating
,
DIY
,
Home
Posted in
Home
,
Renovating Adventures
|
14 Comments »