August 27, 2009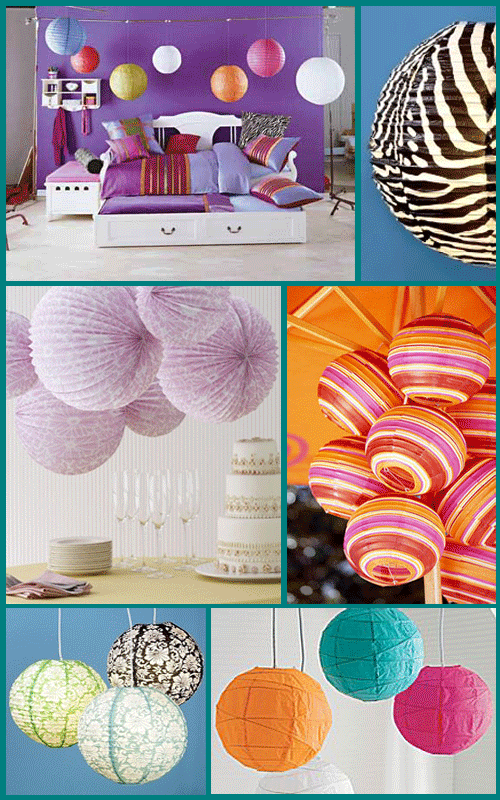 I adore paper lanterns! They always add that extra pop and pizazz to your festivities and can be found in a variety of colors, shapes and sizes. While there are SO many ideas for altering, creating, adding to and working with paper lanterns, here is a quick look at some of the great designs available — I hope it inspires your next event! Follow the link for where to buy. Read more »
Tags:
Baby Shower
,
Birthday
,
Bridal Shower
,
Decorating
,
Dinner Parties
,
DIY
,
Home
,
Parties & Entertaining
,
Wedding
Posted in
Crafty Solutions
,
Parties & Entertaining
|
2 Comments »
August 24, 2009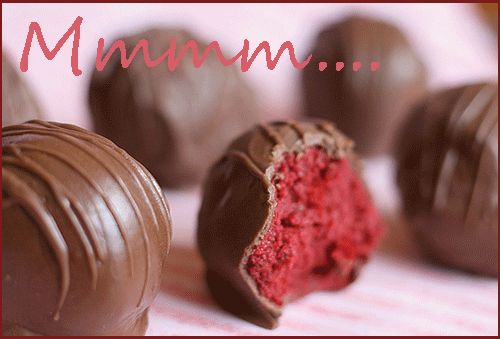 Thank you to Bakerella for today's mouth-watering recipe! These heavenly red velvet cake balls are just what the doctor ordered… I found these while searching for something that is both chocolatey and finger food-ish, so that my guests could manage a delicious dessert with just a napkin instead of balancing a slice of cake in one hand, a fork and drink in the other. Sounds messy… sure, but that's okay! It's definitely well worth it and an excellent substitute to cupcakes. For the recipe, check out Bakerella or Read more »
Tags:
Birthday
,
Desserts
,
Parties & Entertaining
,
Recipes
Posted in
Parties & Entertaining
,
Recipes
|
Comment »
August 15, 2009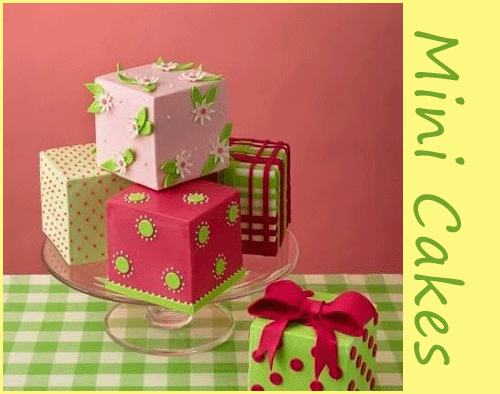 These mini cakes by Confetti Cakes are a great summer idea and incredibly clever. They're also the perfect size for a smaller get-together or birthday, and are even cuter when grouped! Think of all of the great ways these could be decorated!
To try your hand at creating your own, cut baked cake rounds into squares using pre-cut parchment paper as your guide (unless you have a square baking pan with perfectly perpendicular sides — as opposed to the traditional slanted option). Layer cake with a thin filling or icing (because the cake is pretty tall, I'd stick to a basic buttercream as opposed to a fancy filling that will cause the cake to droop or bulge) until the width is the same as the height and length, creating your cube. Finally, use a stronger icing or fondant to cover the box and keep all contents well contained, I'd suggest a crumb coat as well. Then decorate to your hearts content with frosting or fondant/gum sugar cutouts!
Be sure to check out Confetti Cakes online for more amazing ideas!
Tags:
Baby Shower
,
Birthday
,
Bridal Shower
,
Cake
,
Desserts
,
Kids Party
,
Parties & Entertaining
,
Recipes
Posted in
Parties & Entertaining
,
Recipes
|
Comment »