June 16, 2010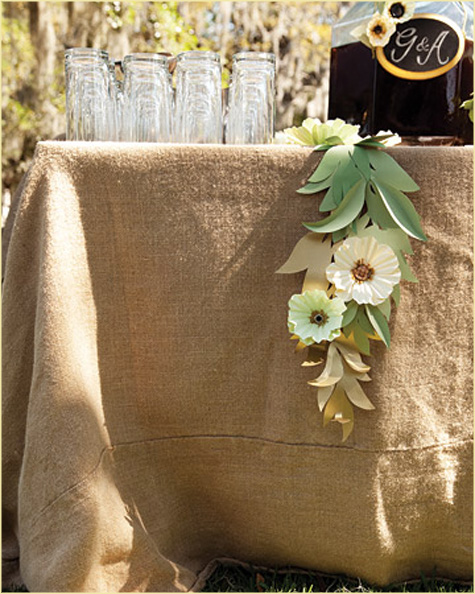 These are beautiful! A simple and elegant paper flower garland lights up a summer party – and it's so easy to recreate. Erin Heath handmade these paper flowers for Grace Bonney's wedding (of design*sponge). I adore the garland swags and would replicate this idea in a minute for a baby or bridal shower this summer.
For an easy paper flower tutorial (from my vintage nesting shower this spring) using the same button embellishments, check out this link here.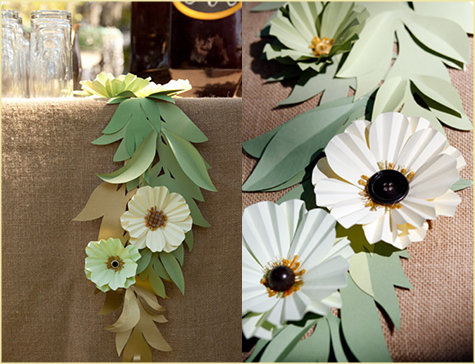 Erin made the garland by cutting different shades of green paper into leaves; to make the flowers cut your petal forms from similar paper and fold to create the ridged texture. Add a complimentary center using vintage buttons, trimmings and handmade paper.
There are so many wonderful details to share from Grace and Aaron's wedding, to get an overview of the rest of their DIY projects jump out to d*s's wedding roundup.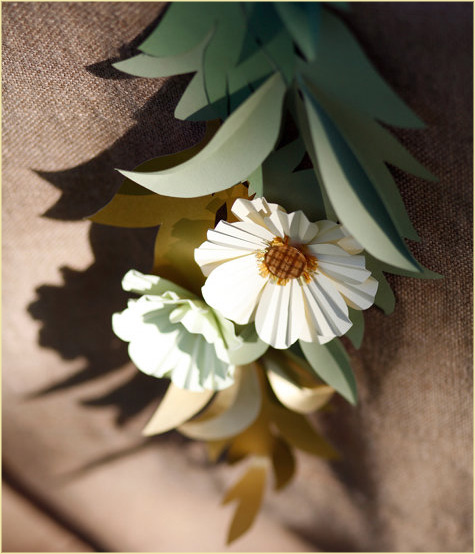 Tags:
Baby Shower
,
Birthday
,
Bridal Shower
,
By Color
,
Crafty Solutions
,
Decorating
,
Dinner Parties
,
DIY
,
Green
,
Paper Crafts
,
Parties & Entertaining
,
Wedding
,
white
,
Yellow
Posted in
Crafty Solutions
,
Parties & Entertaining
|
4 Comments »
June 11, 2010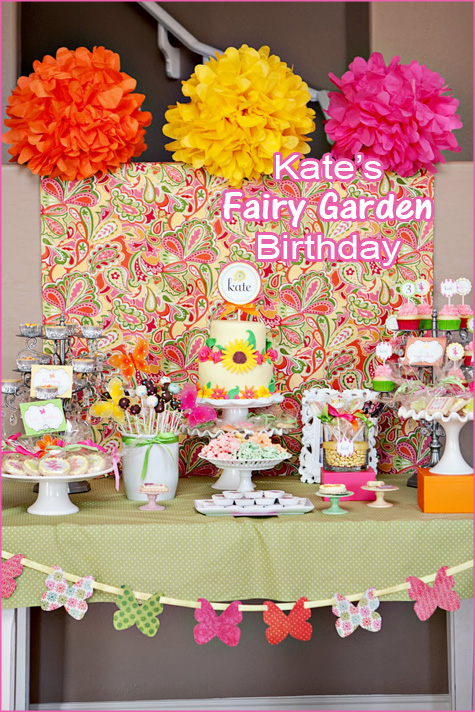 I've been meaning to give a whole hearted shout-out to Kim over at TomKat Studios and her beautiful Fairy Garden birthday party forever… and just in case you need a recap of the amazing details, here are some of my favorite photos.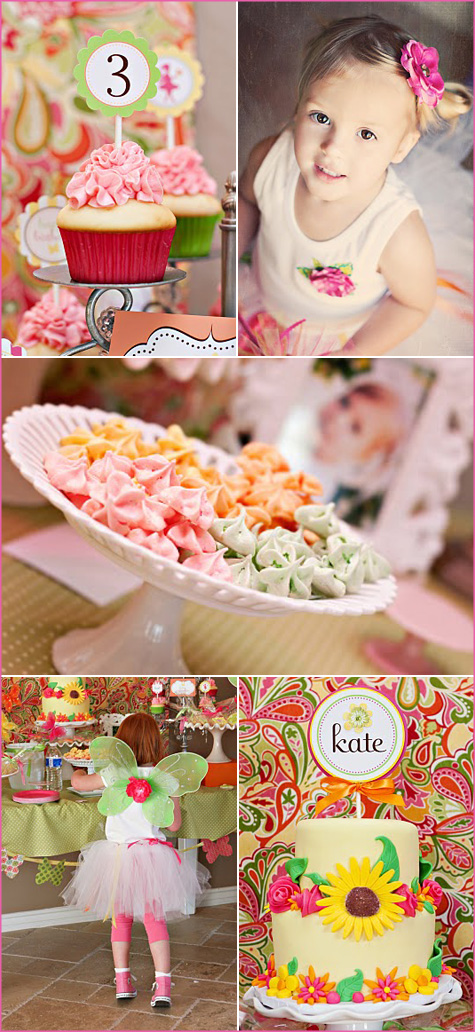 I love the bright pops of pink, yellow, orange and purple – and the handmade tutus and wings are my favorite. How stunning is this dessert table and each of the beautiful labels created by Kim?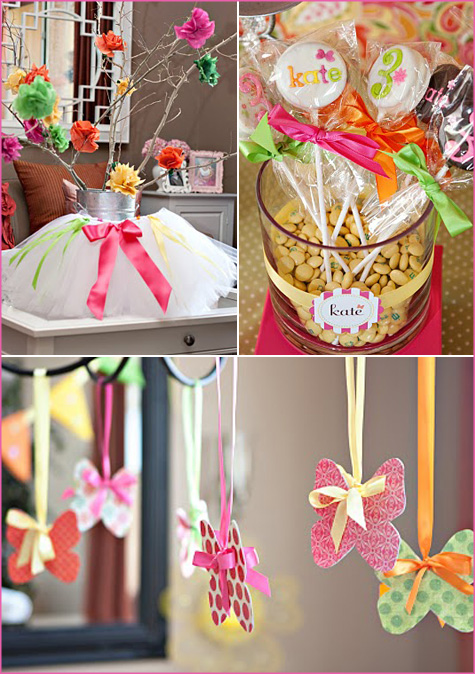 For the sources for each of these treats/designs, and more wonderful pictures, check out TomKat's post here.
Tags:
Birthday
,
By Color
,
Decorating
,
Desserts
,
DIY
,
Kids Party
,
Orange
,
Parties & Entertaining
,
Patterns & Color
,
Pink
,
Purple
,
Yellow
Posted in
Parties & Entertaining
|
7 Comments »
June 10, 2010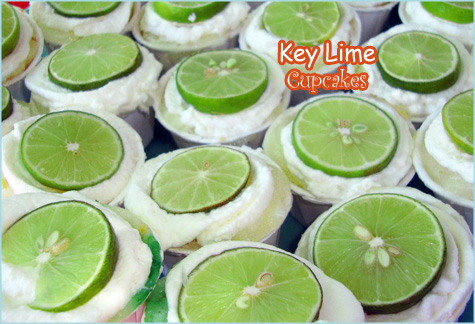 Here are three quick and easy treats that I made for a darling shower hosted by a friend this past weekend. The pictures are so-so, but the recipes make easy desserts for sharing on a hot summer's day.
Follow the jump below for full recipes for the petite key lime cupcakes, mini hazelnut & strawberry cupcakes and finally bite-sized strawberry shortcake.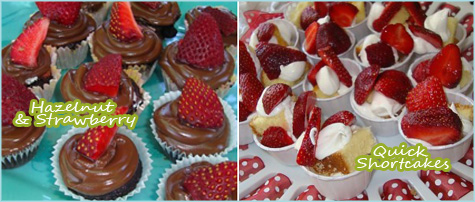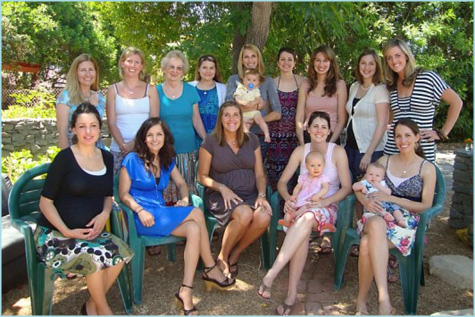 Happy baking, and happy Thursday! We are off to Richmond, Virginia this morning for a wedding. Recipes to follow: Read more »
Tags:
Baby Shower
,
Birthday
,
Bridal Shower
,
Cake
,
Kids Party
,
Parties & Entertaining
,
Recipes
Posted in
Parties & Entertaining
,
Recipes
|
10 Comments »