April 23, 2013
Remember when I made these guys a couple of weeks ago? Well I ended up overdoing it on the amount of deliciously melted chocolate in my double boiler and wanted to find an easy way to scoop up the remaining goodness, lest it be wasted or eaten in an entire sitting by myself.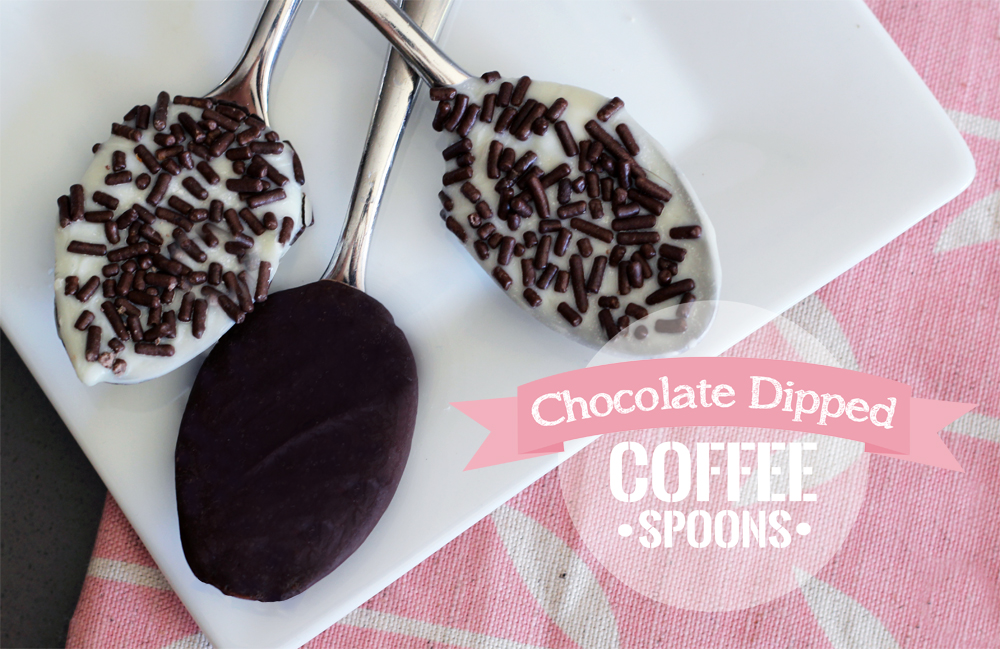 The easy solution was dipped spoons! I've actually made these before with plastic spoons for a hot chocolate bar at a friend's nesting baby shower, but it's been a couple of years so I thought I'd revisit and share how easy, yummy and practical (can't let that last bit of chocolate go to waste!) this is. These dipped coffee spoons would also would make great gifts if sealed up in a little cellophane and ribbon.
So easy and so quick, and they look so pretty when set out with coffee, hot chocolate, chai… you name it.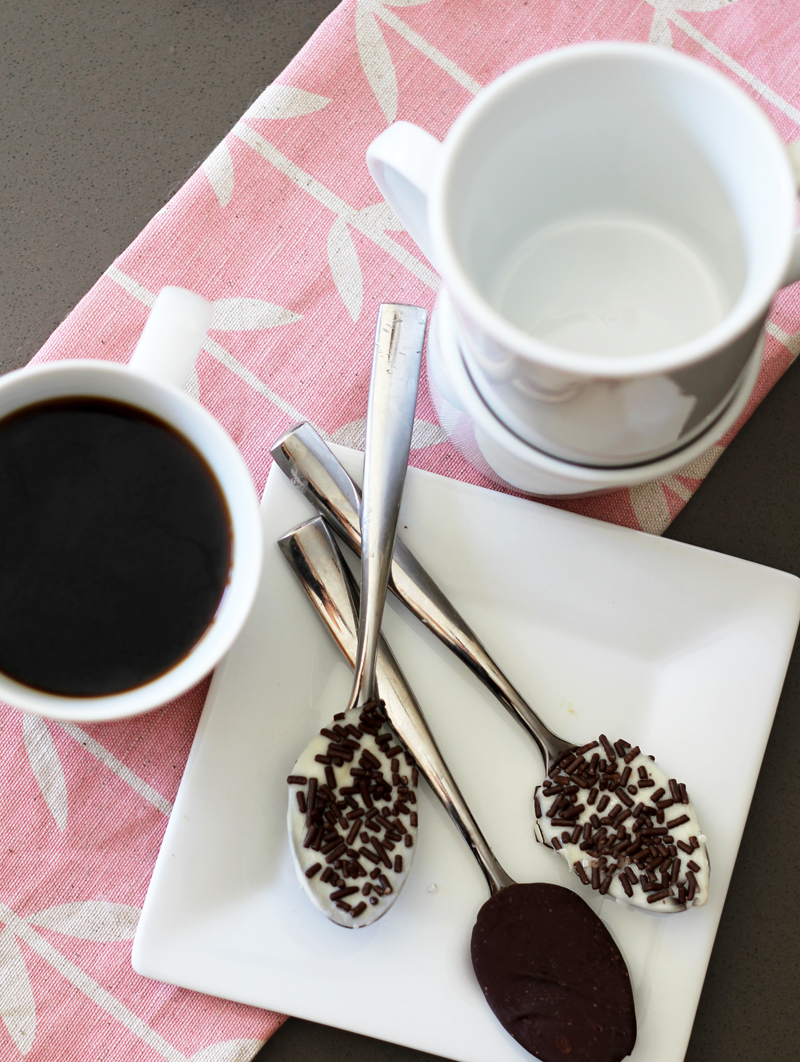 They could be covered in any pretty sprinkle or sugar for a customized look for a shower theme or party, or swagger with alternative chocolate colors (white over the dark, for example) for a fancier design.
The left over spoons went onto the coffee shelf in my kitchen – so tempting!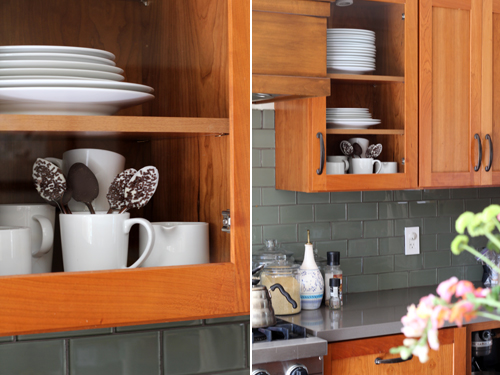 They won't last longer than a couple of weeks before the chocolate begins to crack, but I really haven't had to worry about an 'extended stay' problem

.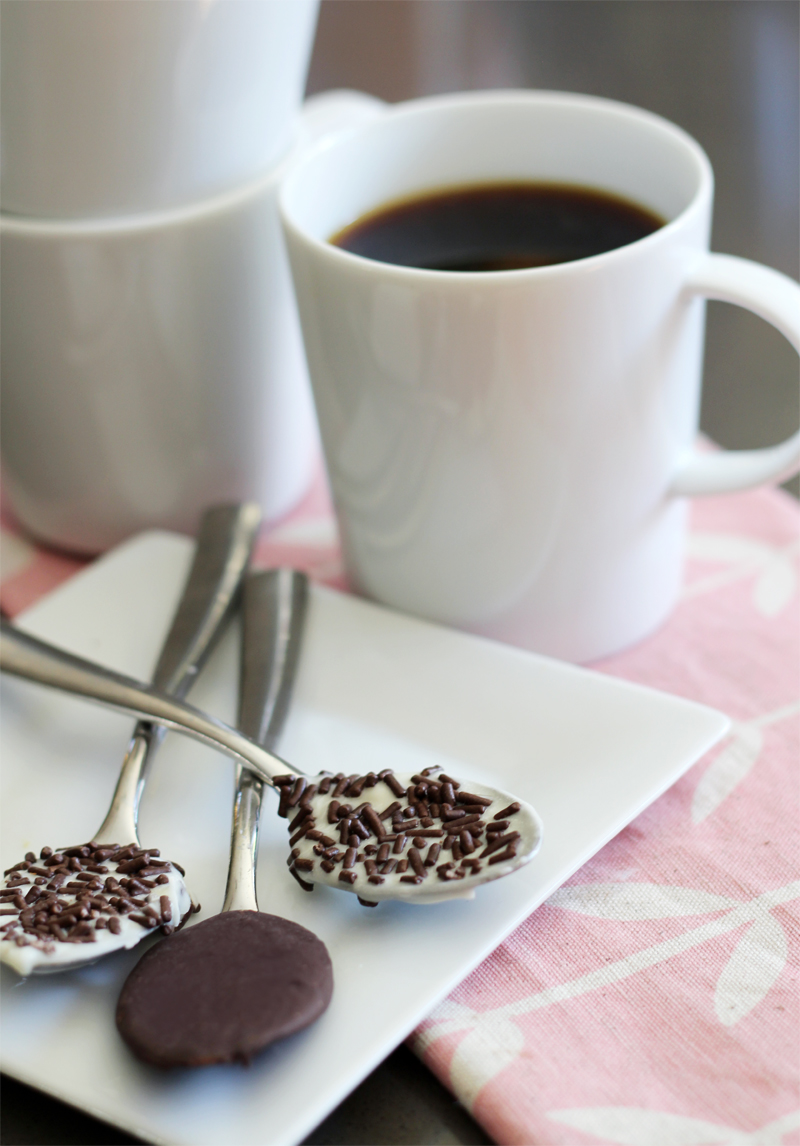 Making them is easy peasy, see this post for a better overview but the basics are: chocolate chips, double boiler, spoons (if using plastic as favors or gifts, make sure your chocolate isn't hot hot hot or the spoons will melt during the dipping process), toppings.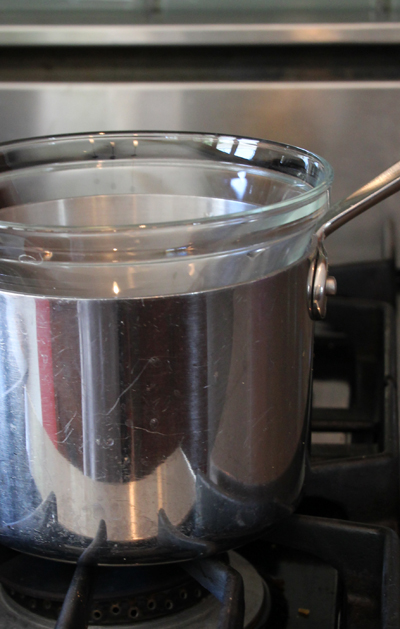 Yum.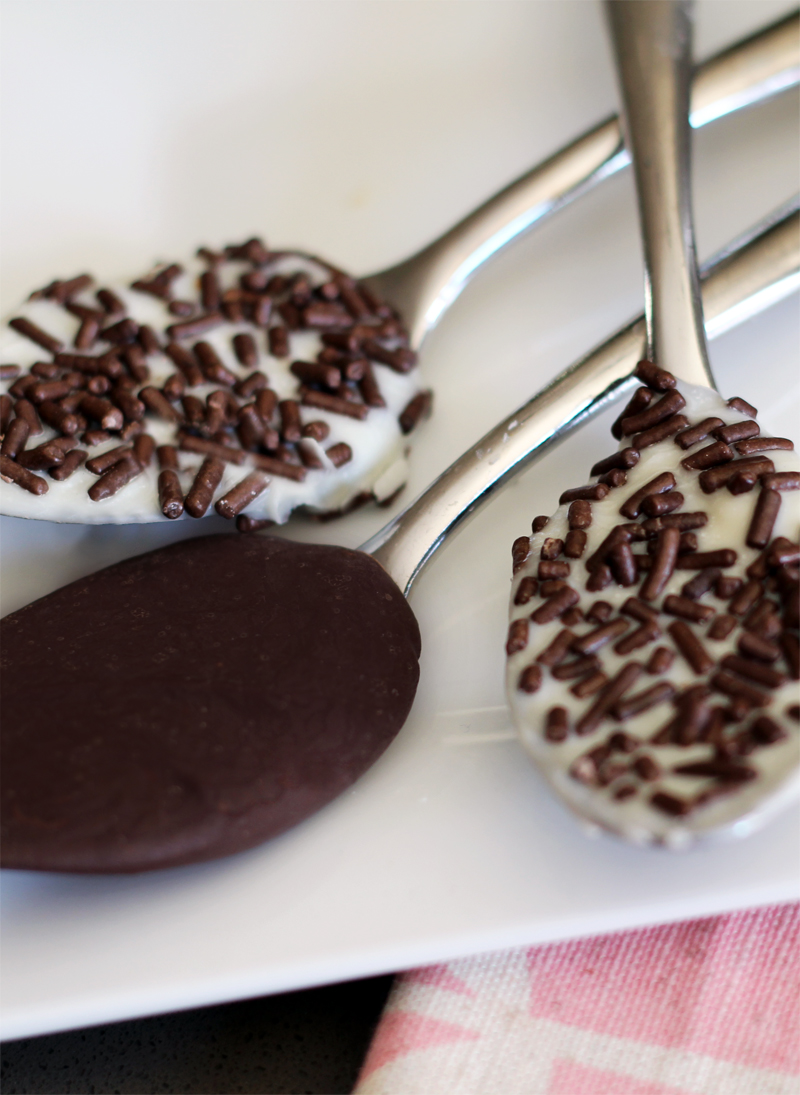 PS More recipes and good eats can be found right here.
Tags:
Baby Shower
,
Birthday
,
Bridal Shower
,
Chocolate
,
Desserts
,
Dinner Parties
,
Favors
,
Gifts
,
Parties & Entertaining
,
Wedding
Posted in
DIY
,
Parties & Entertaining
,
Recipes
|
5 Comments »
April 12, 2013
Update: Hmmmm, something is definitely up with the buttons not showing on the left side of the blog. Hopefully that little glitch will be fixed soon!
Sweet and salty is an amazing combination. And white chocolate dipped pretzels? Trader Joe's was on to something when they started selling those mini coated pretzels by the bag full.
I have always thought that the shape of pretzel rods would make for an excellent party something… and then it occurred to me that they would make deliciously tasting stir sticks to serve with tea or coffee!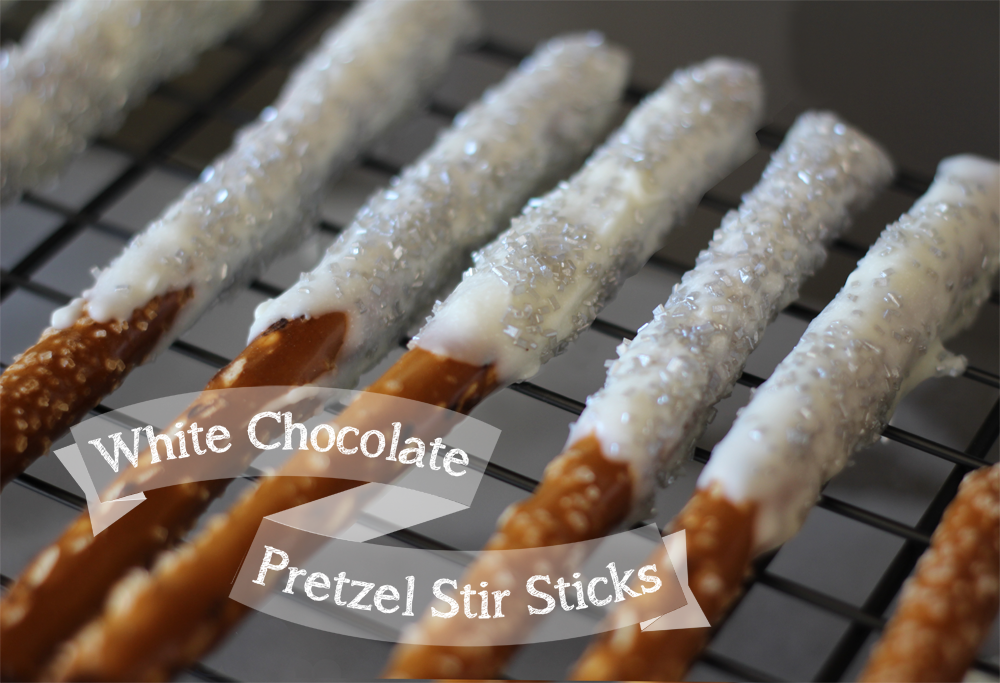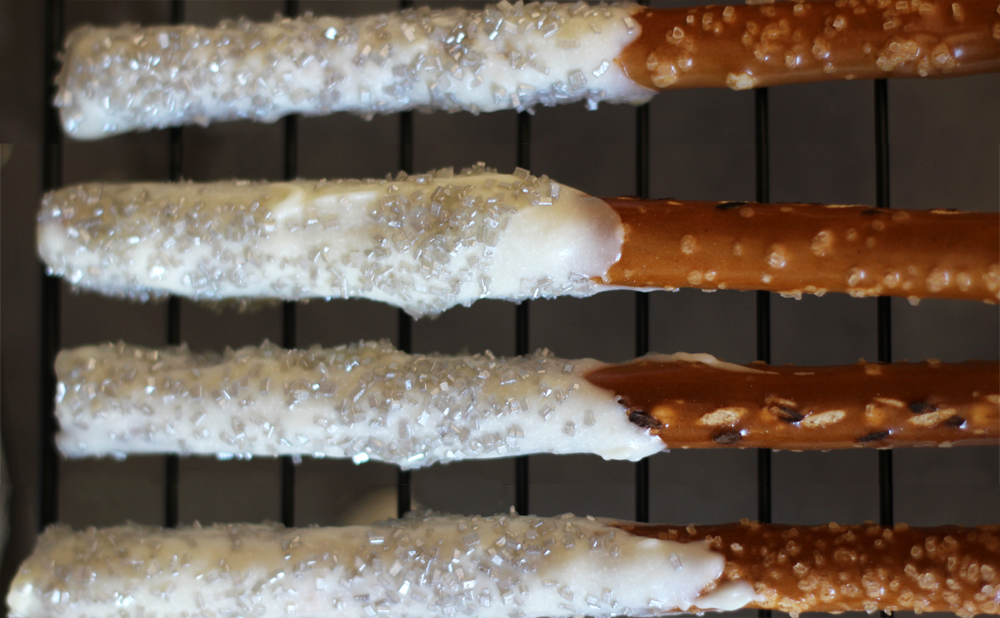 Liv and I whipped up a dozen or so before a book club meeting to serve with tea.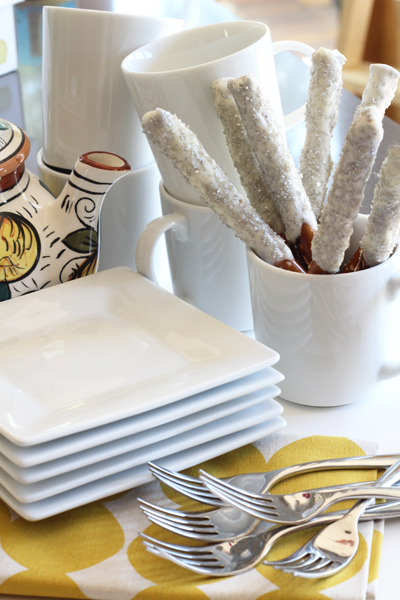 One double boiler full of white chocolate chips, a half of a container of silver sugar (found in my pantry but originally from Michaels) and a canister of pretzel rods later and we had a super yummy snack (and probably ate half of the finished stir sticks before the ladies even arrived).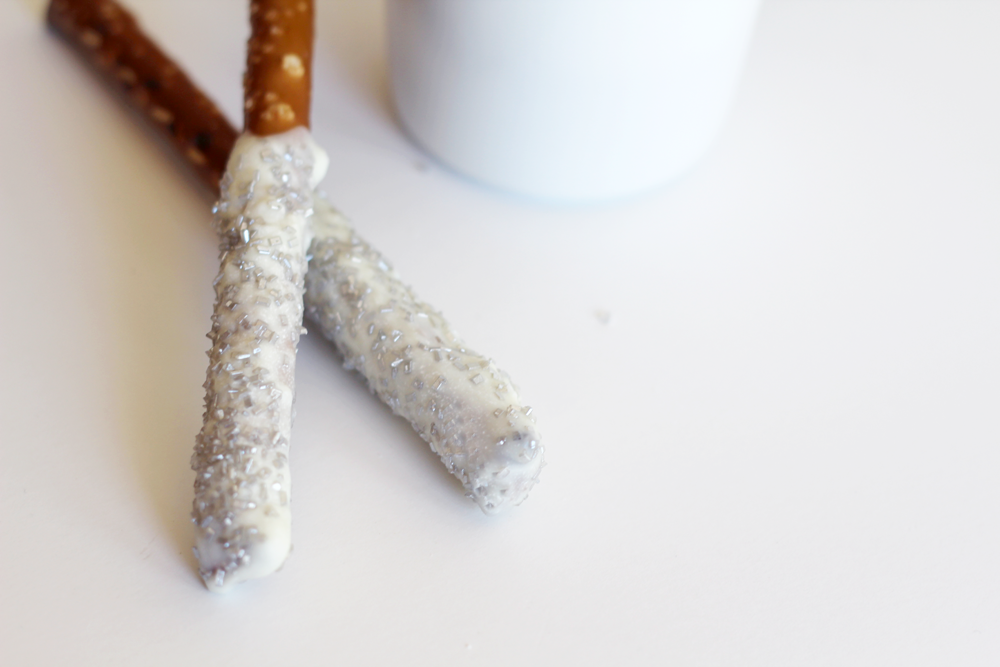 The toughest part was figuring out how to let them cool after being freshly coated in warm chocolate. I tried standing them upright in a cup (but as predicted they dripped downward), and the best solution ended up being a cookie rack sprayed with a non stick cooking spray and lined with wax paper underneath. The pretzel sticks did have little indentations along the bottom after the chocolate had hardened, but it wasn't terribly noticeable.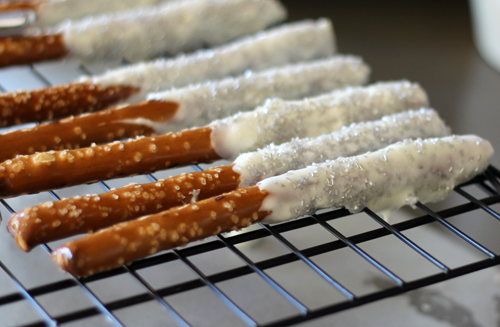 These would be great for a shower (cover them in blue or pink sugar/sprinkles), a coffee bar (with swirled milk chocolate on top), packaged as thank you gifts for teachers or friends, or even perhaps made as favors with a little bow for a wedding or party.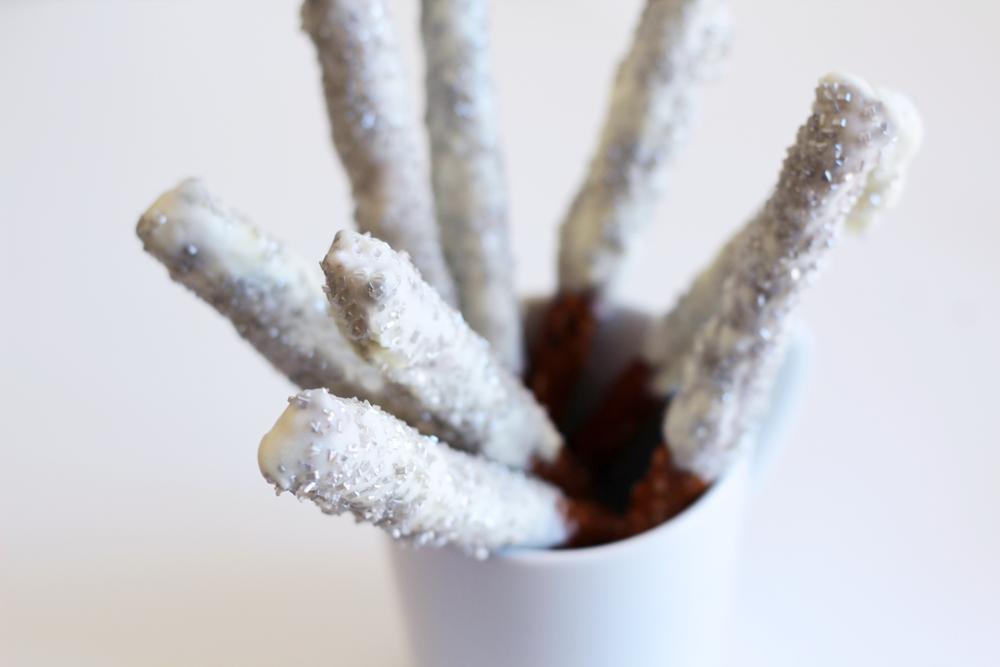 We covered a few in rainbow sprinkles just for Liv. I know… not the healthiest snack, but I can think of worse

.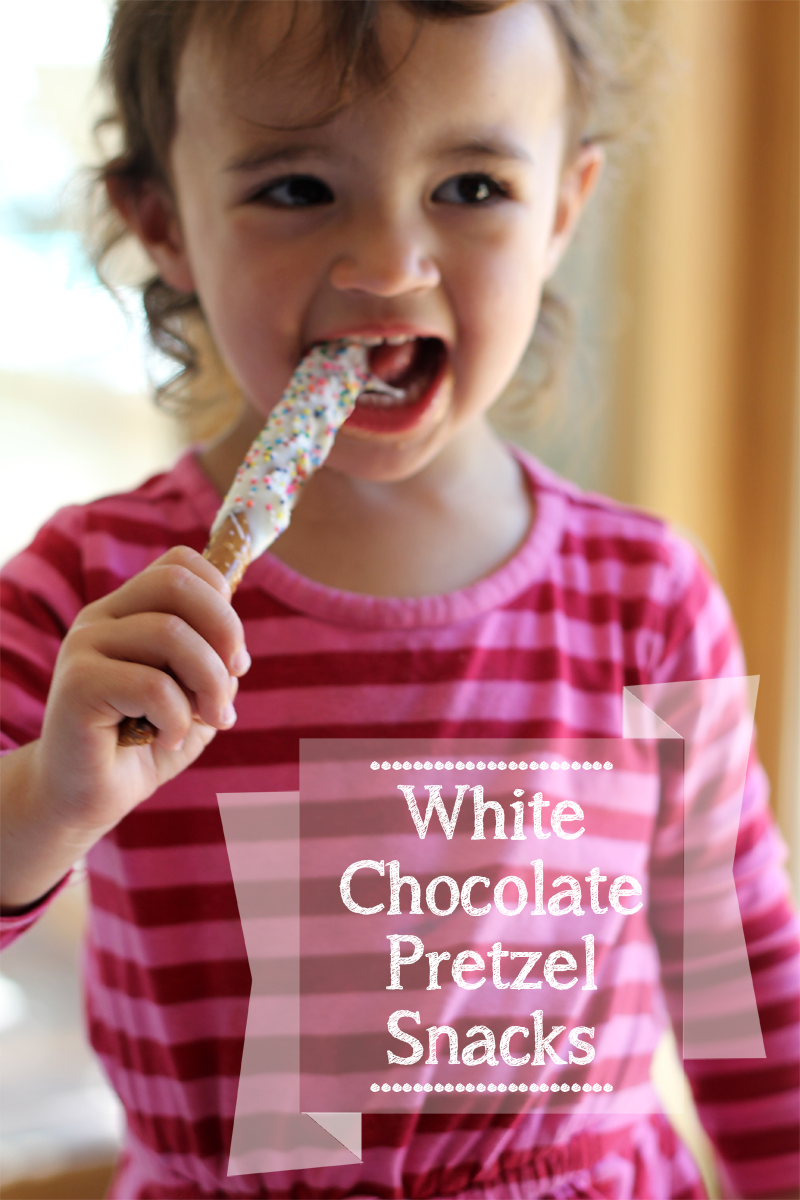 Happy, happy weekend!! 
PS more good eats recipes sorted right here.
Tags:
Baby Shower
,
Birthday
,
Bridal Shower
,
Desserts
,
DIY
,
Kids Party
,
Parties & Entertaining
,
Recipes
,
Tutorial
,
white
Posted in
Handmade Gifts
,
Recipes
|
4 Comments »
April 13, 2012
I came across this beautiful photoshoot and I had to share. It's absolutely stunning! I love the creativity that went into the beautiful tablescapes, floral displays and vignettes surrounding an unusual medium – yarn! As a knitter myself, I think it's especially cool. For non-knitters, you have to love where this vintage, desert-setting, Spring-time party leads you.
This would be beautiful inspiration for a bridal shower – though it would be equally stunning as a baby shower, chic birthday or vintage wedding.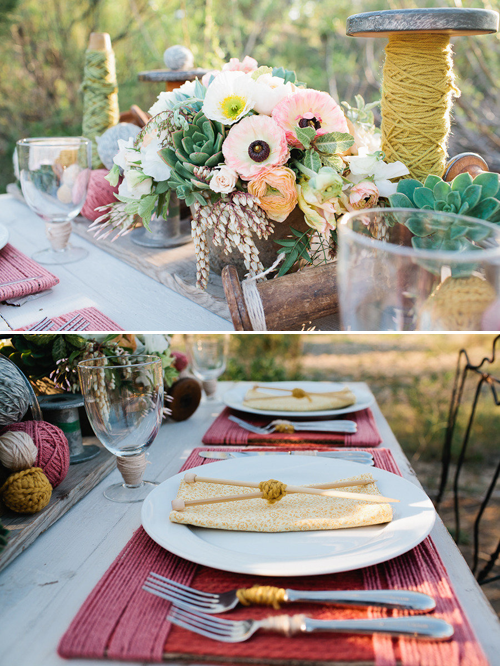 Those giant spools of thread! The browns, peaches, mustards, pinks and sage greens of the florals…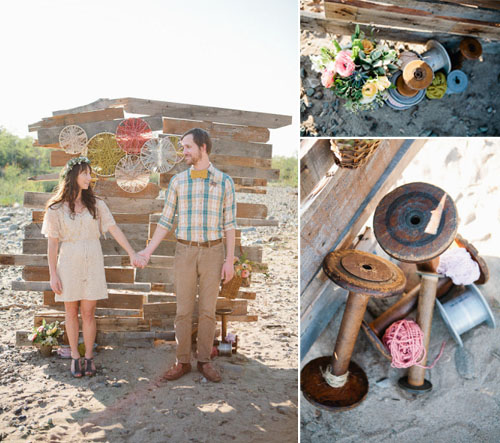 The entire shoot evokes a rustic, natural, organic feel in the styling: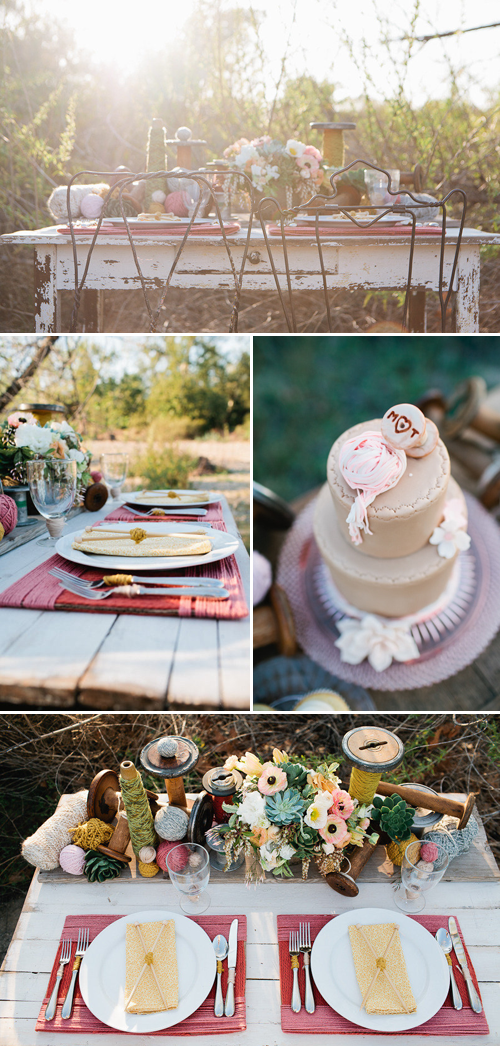 Look at those colors together.
The knitting needle plate setting (above) is adorable, and the embroidery hoops wrapped in yarn (below) is a wonderfully creative backdrop for the party.
Other creative uses for incorporating knitting and yarn: wrapping the placemats, lining the lowest level of the tiered cake, adding buttons to the floral arrangements and wrapping the silverware.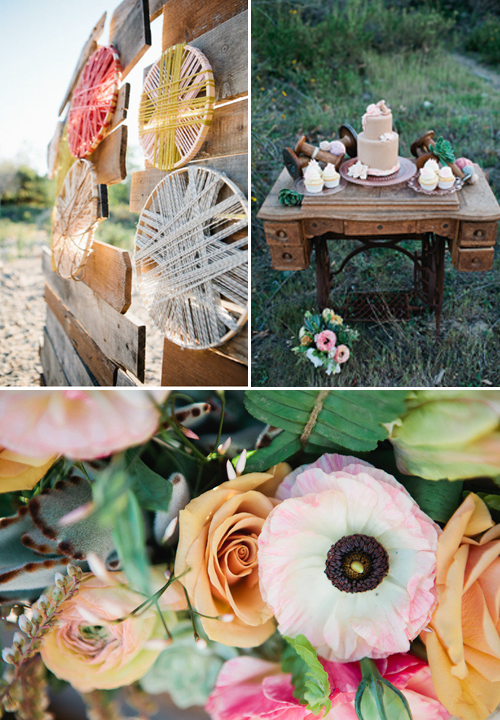 Have a lovely Spring weekend!
Featured on: Style Me Pretty, photography: Megan Hartley Photography, styling: Whitney Mittmann of Whit Mitt Design and Events, floral design: Art with Nature Floral Design
Tags:
Bridal Shower
,
Decorating
,
Dinner Parties
,
Parties & Entertaining
,
Patterns & Color
,
Pink
,
Wedding
,
white
,
Yellow
Posted in
Parties & Entertaining
|
3 Comments »