August 1, 2011
With all of this talk of construction over here it's time for a little prettiness. Here's a fabulous tutorial that I recently spotted that I can't wait to try!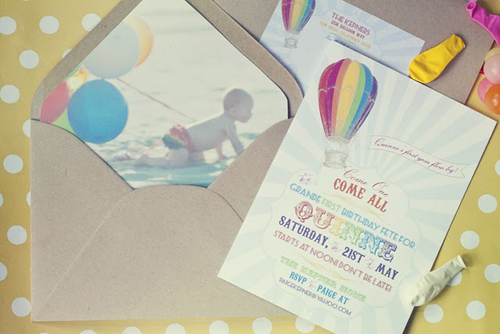 How creative! This would be so cute for a shower, wedding announcement or even as the lining in a thank you card (I'm picturing an adorable picture from a kid's party with a little handwritten note from the birthday boy or girl).
Because it's an artistic twist on the usual envelope liner rather than a picture to be displayed on the fridge, you could definitely get away with printing on regular cardstock paper from your home computer. Better yet, try printing a favorite photo over a subtly patterned piece of scrapbooking paper.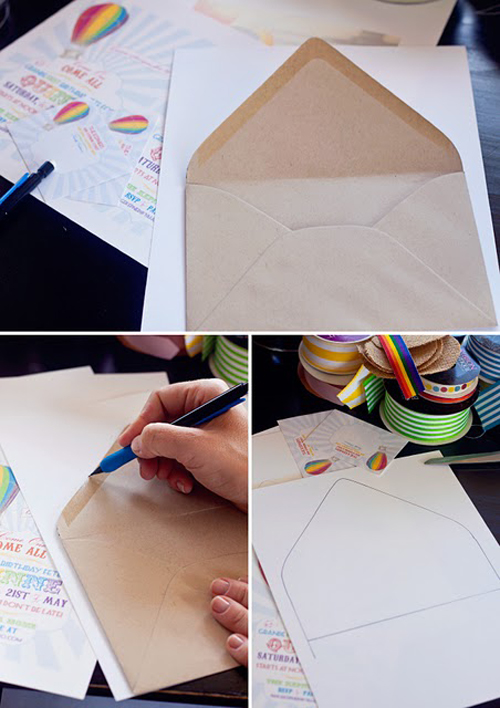 Full tutorial over here at Paiges of Style. Love this idea.
Tags:
Baby Shower
,
Birthday
,
Bridal Shower
,
Crafty Solutions
,
DIY
,
Kids Party
,
Paper Goods
,
Parties & Entertaining
,
Tutorial
,
Wedding
Posted in
Parties & Entertaining
|
4 Comments »
May 18, 2011
I saw this tutorial over at TomKat Studios and I can't wait to replicate for a future celebration.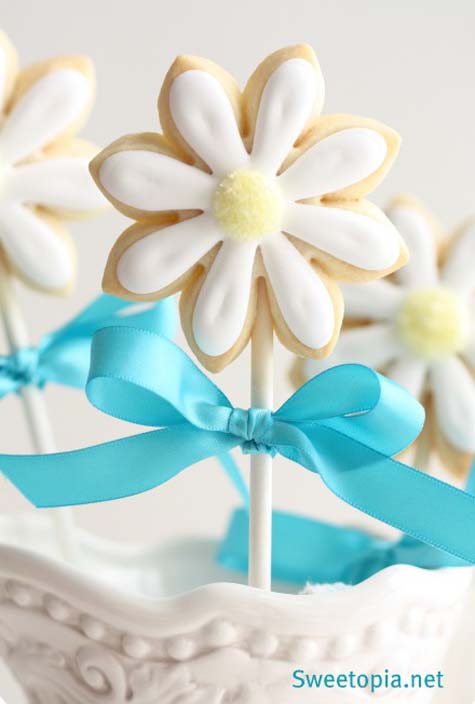 So cute, right? You could use any cookie cutter and decorate in so many different ways to customize for a kids or holiday party.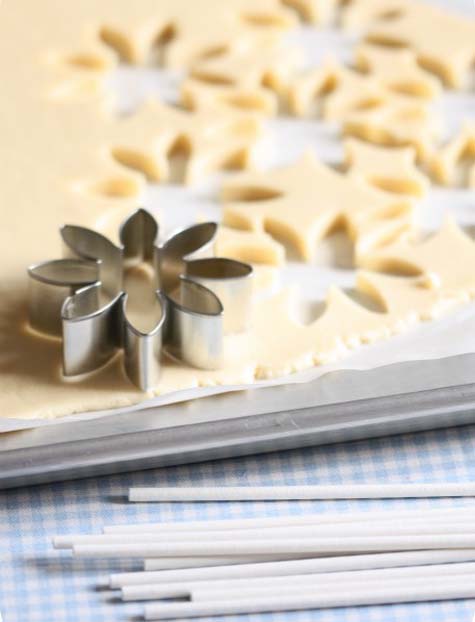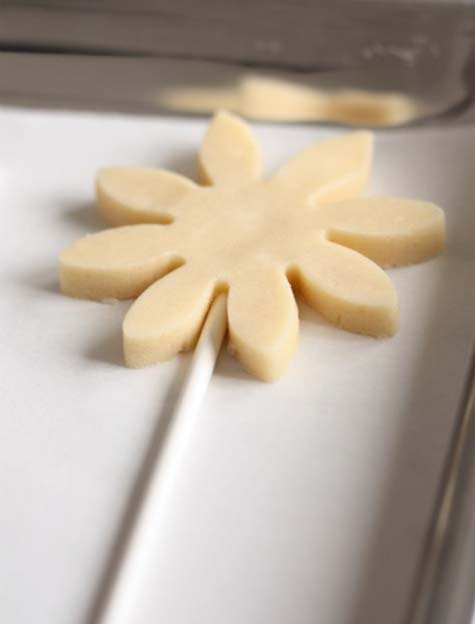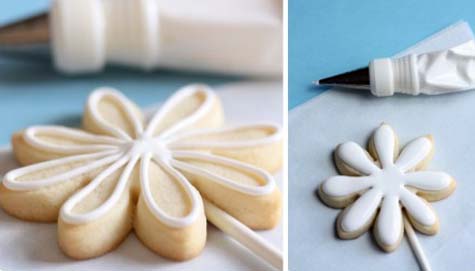 Head on over to Sweetopia for more adorable baking ideas!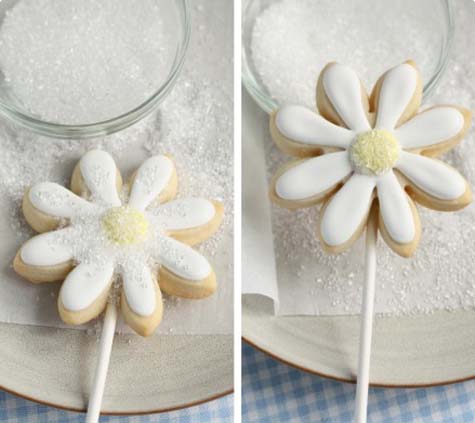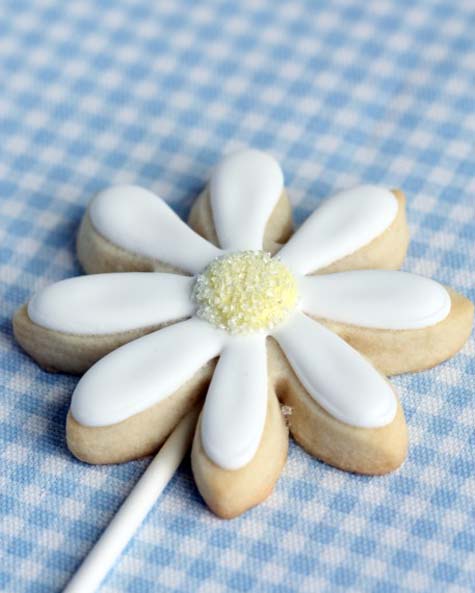 In depth step-by-step directions for the Daisy Cookie Pops right here.
Tags:
Baby Shower
,
Bridal Shower
,
Desserts
,
Kid's Parties
,
Parties & Entertaining
,
Recipes
Posted in
DIY
,
Parties & Entertaining
|
1 Comment »
March 16, 2011
Here's a fun little tip for all of that left over wrapping paper you might have lying around.
I'm a huge fan of using a roll as an impromptu table runner or cut up as individual place mats (it helps incorporate beautiful patterns and colors – plus you can toss it when you're done), but I love the idea of using this simple Martha Stewart tutorial to create small flowers for either a bouquet or even as individual stems wrapped around your silverware or wine glass.
Here's the full DIY instructions.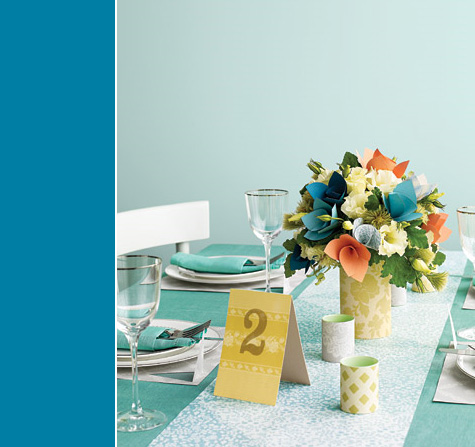 Beautiful, right? Perfect for a shower, birthday or even a wedding. I love how simple and classic it looks!
Tags:
Baby Shower
,
Birthday
,
Bridal Shower
,
Crafty Solutions
,
Decorating
,
Dinner Parties
,
DIY
,
Easter
,
Kids Party
,
Paper Crafts
,
Parties & Entertaining
,
Patterns & Color
,
Tutorial
,
Wedding
Posted in
Crafty Solutions
,
Parties & Entertaining
|
7 Comments »