December 20, 2009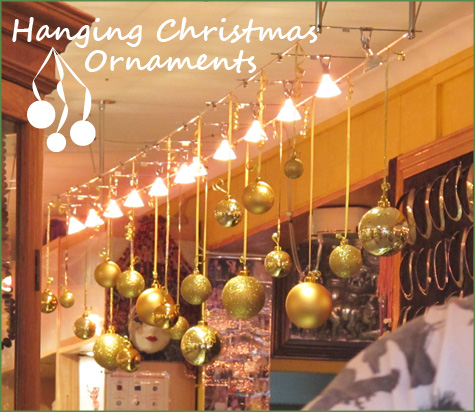 While we may have all seen this neat idea before, I thought I'd take a quick moment to point it out after finding this 'ornament chandelier' in a shop in Port Douglas.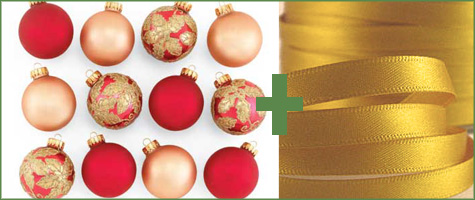 So easy to make! These would be beautiful from any hanging lamp pendant or chandalier — or inside a window frame for a glittery display.
These yarn ornaments (or decorative party spheres for any other time of the year) were also showcased in a little eclectic shop here. They're made by: wrapping yarn or thin colored twine around a perfectly round balloon, covering yarn in a glue + water mixture (similar to paper mache), and waiting until dry before popping balloon. So fun! GIANT ornaments hanging from the ceiling, a staircase or from the mantel in front of the fireplace (when it's not in use, of course

).
Now… where to find said perfectly round balloon…
Tags:
Accessories
,
Christmas
,
Crafty Solutions
,
Decorating
,
DIY
,
Home
,
Parties & Entertaining
Posted in
Crafty Solutions
,
Home
,
Parties & Entertaining
|
3 Comments »
December 18, 2009

This week my guest blog interview is inspired by everything handmade… and it's wonderful! Take a journey with me to visit Disney of Ruffles and Stuff and her beautiful DIY world.
As we approach the holidays and our wallets become a bit barer (and our New Year's resolutions a bit stronger!) I thought it would be the perfect opportunity to introduce you to a very lovely lady that embodies all things crafty and (most importantly!) pretty. A personal resolution of mine is to cut back on the 'purchasing' and up the 'repurposing' for home decor — and Ruffles and Stuff is the PERFECT blog to meet such requirements.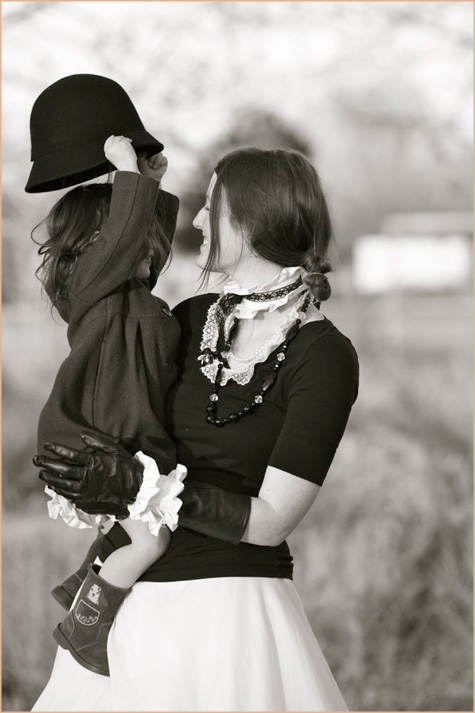 What's most exciting is that all images in today's interview are projects handmade by Disney herself! She covers the gamut of delicate slippers (see below) to framed flowers and ruffled lampshades (after the jump). Disney also designs and creates beautiful clothing (see Chanel-inspired cuffs above) for herself and her two year-old-daughter.
Disney shares that her two greatest joys in life are rain and coffee (she's a Washington native) and that "other than reading Dr. Seuss and scraping play-dough off of the floor, my favorite thing to do in my spare time is craft!"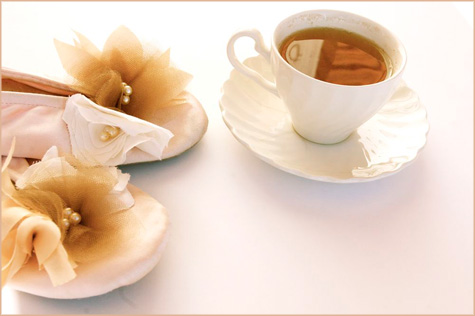 I love that her living room walls are black and that she offers step-by-step directions on making your own bib necklace… and you must read her answers to the four PDB questions (and check out pictures of her home makeover and projects) after the jump! Read more »
Tags:
Bedroom
,
Crafty Solutions
,
Decorating
,
Dining Room
,
DIY
,
Fabric
,
Guest Blog
,
Guest Interview
,
Home
,
Living Room
,
Paint
Posted in
Crafty Solutions
,
Guest Blog
,
Home
,
Interview
|
7 Comments »
December 16, 2009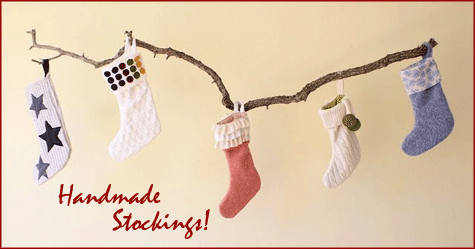 When I was a 12 or so, my cousin hand made stockings for each member in the family. I can't think of a more personal and lovely gift to give during the holiday season! Mismatched, quilted, knitted, refashioned — what a neat vintage Christmas feel to have a series of handmade stockings hanging from the fireplace.
Stockings above by Made and the garland of stockings below found at Martha Stewart Living. The Furbish Theory on Etsy has designed these beautiful stockings (bottom of collage) out of simple, organic materials.
I've pulled together inspiration for your own handmade stockings using every kind of material you can think of. Don't have the time to make stockings from scratch? Embellish store bought ones with buttons, broaches, lace or felt cut outs.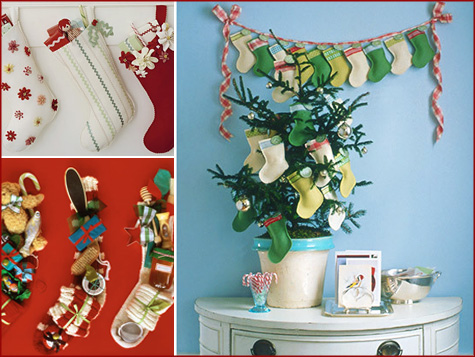 Get the kids involved too — it will be a keepsake they hold on to for a lifetime. I still cherish my handmade stocking and honor it as a special gift by hanging it up each Christmas! MUCH more inspiration after the jump. Read more »
Tags:
Christmas
,
Crafty Solutions
,
Decorating
,
DIY
,
Fabric
,
Patterns & Color
Posted in
Crafty Solutions
,
Home
|
Comment »