November 16, 2009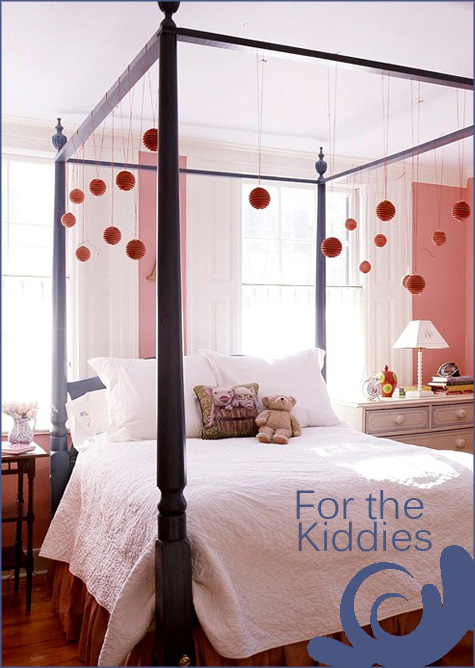 Decorating for children can be so fun — you can be as extravagant and imaginative as you'd like and the room will be appreciated and loved for years to come. Here are a few inspiring ideas from Elle Decor & BHG for adding a little creativity in the world of children.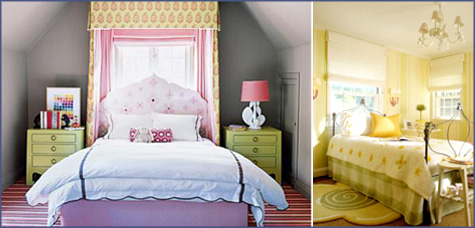 Bright walls and fun fabrics are a must. I love how the above lavender room incorporates brilliantly green bed stands and a complimentary fabric canopy/curtain.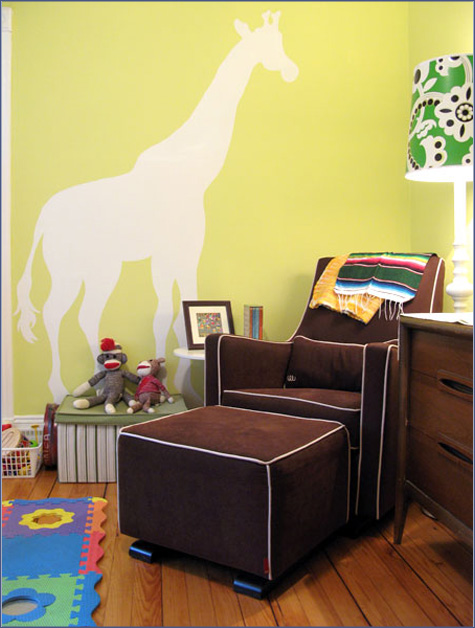 A nursery is an ideal place to add a life size stencil and this giraffe is perfect. I love the lampshade too.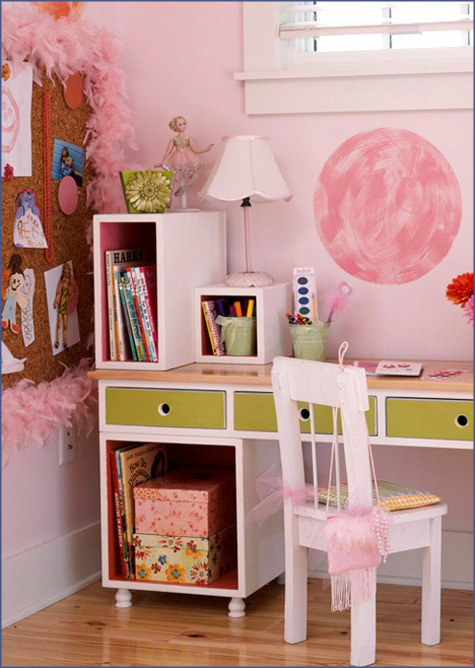 Pretty in pink — it's one hundred percent okay to go way overboard with a little girls room, pink boa trimmings and all. There's too much wonderful inspiration out there! Follow the jump for 8 more fun ideas. Read more »
Tags:
Bedroom
,
Crafty Solutions
,
Decorating
,
DIY
,
Kid's Room
,
Patterns & Color
Posted in
Crafty Solutions
,
Home
|
8 Comments »
November 14, 2009

Love to knit? Then I've got the project for you… cozy up to one of these awesome chairs this fall by taking inspiration from the UK's Melanie Porter who showcases an entire collection of knitted gloriousness. Oh how I would LOVE to snuggle with a chair like this by the fire!
Decor8 shared this wonderful artist a while back, and I'm beginning to wonder how I might reupholster one of my own chairs with my novice knitting skills?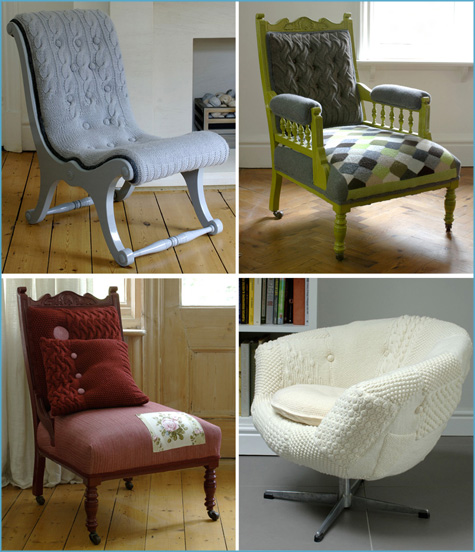 When in doubt, leave it to the pro. In Melanie's words, "Each project starts with the chair itself – anything from an antique Victorian nursing chair, to a 1970s Egg chair – which is painstakingly stripped back to the frame, before being restored and reupholstered using traditional techniques. This blank canvas is then covered with a series of hand-knitted panels, especially created for each chair."
Hot cocoa and a good book, anyone?
Tags:
Accessories
,
Crafty Solutions
,
DIY
,
Furniture
,
Home
Posted in
Crafty Solutions
,
Home
|
2 Comments »
November 12, 2009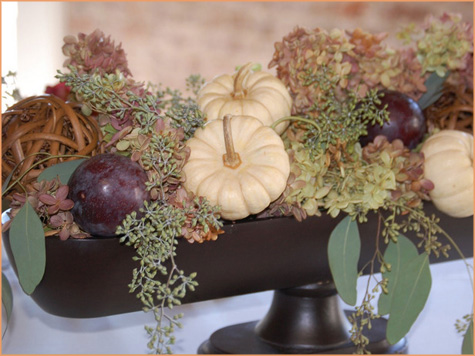 A few Thanksgiving centerpieces to mull over as you plan for the special day… whether your style is muted & soft or blazing with color there are so many brilliant ideas out there to give you inspiration. I've collected a few of my favorites from design experts around the web: BHG, Party Perfect Blog, HGTV and Cathie Filian.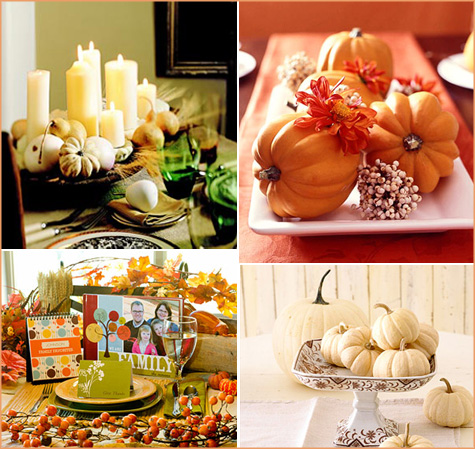 Before you begin… choose your theme wisely. Will this holiday be traditional & cozy or modern & eye-catching? Choosing your color palate can be most challenging but incorporating just one 'wow!' color can make a huge difference. Bright pastels like orange, pink and green give your table a pop and are all over the place this season.
By the way, isn't this idea of incorporating photos into a centerpiece runner a neat tribute to family?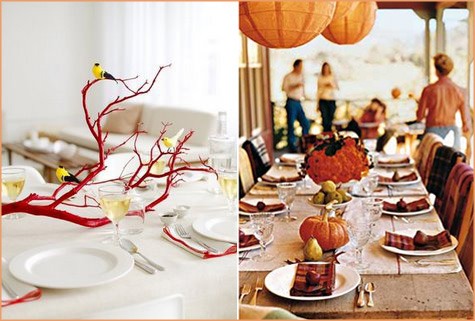 Be out of the ordinary. Surprise your guests with unique elements that will make them remember this holiday for years to come. It can be as simple as a painted red branch, as crafty as ribbon wrapped paper lanterns or as unique as veggie candle holders (for those last two ideas, jump on over to the next page).
Where ever your inspiration comes from your guests will surely appreciate the extra effort! Read more »
Tags:
Centerpiece
,
Centerpieces
,
Crafty Solutions
,
Decorating
,
Dinner Parties
,
DIY
,
Flowers
,
Parties & Entertaining
,
Thanksgiving
Posted in
Crafty Solutions
,
Parties & Entertaining
|
4 Comments »