October 14, 2009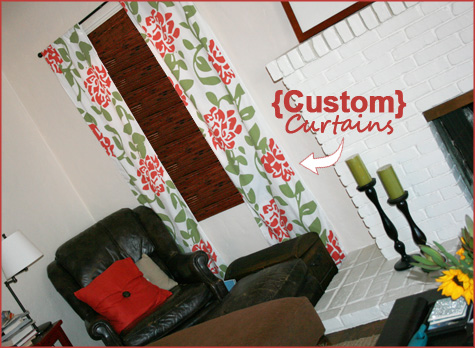 My living room is a room in progress: from day 1 of purchasing our little Spanish cottage in San Diego, it was my goal to get the living room in livable-lovable shape despite the rest of the construction in and around the house. This would be the room where we'd unwind from the day, congregate with friends, sip wine and read a book while a fire warmed our feet. My room requirements included friendly, cozy and just a touch of modern.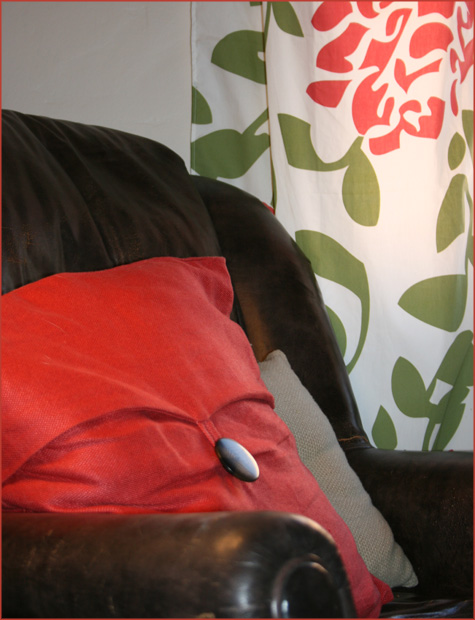 I'll pause here for dramatic effect… and to keep this post short. But follow the jump to continue my living room adventure & learn about my new favorite site: Spoonflower! Read more »
Tags:
Accessories
,
Crafty Solutions
,
Decorating
,
DIY
,
Fabric
,
Green
,
Home
,
Living Room
,
Patterns & Color
,
Red
,
Tutorial
Posted in
Crafty Solutions
,
Home
|
2 Comments »
October 13, 2009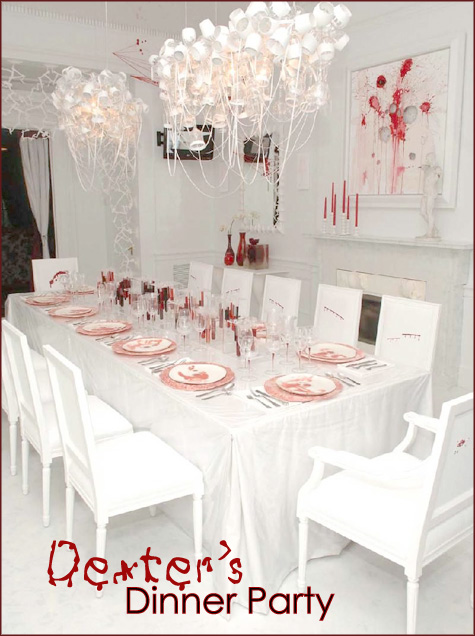 This is so creepy. And yet the ideas captured by Amy Lau in her dining room refashion based off of the Showtime Dexter series is incredibly creative! It would be a very cool and unexpected twist on the standard annual Halloween party theme!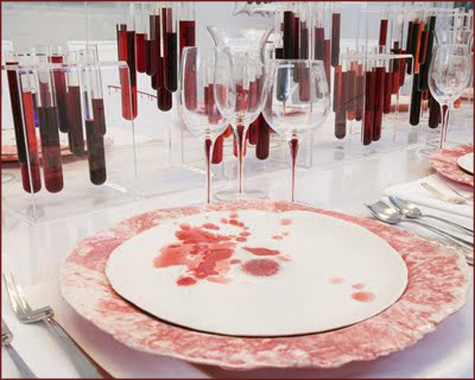 The overall look kind of gives me the heeby jeebies, but you have to admit that it's pretty genius. If you're ready to recreate for yourself, here's a little inspiration board I pulled together with help from This Next.
Follow the jump for more pics and where to track down these gorey finds. Read more »
Tags:
Crafty Solutions
,
Decorating
,
Dinner Parties
,
DIY
,
Halloween
,
Parties & Entertaining
Posted in
Parties & Entertaining
|
10 Comments »
October 13, 2009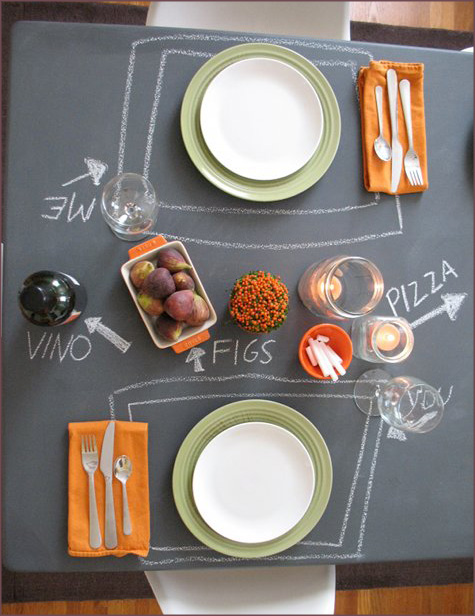 This is such a clever way to refurbish an old dining room table. Plus, so much fun for kids (and dinner guests!) — no crayons and placemats required! Kate Leary of Mi Piace Kate Design shared this Before & After with Design Sponge in August after a great Craigslist find up in San Francisco. It's so classy! The structure of the table is already there — but the bleached wood look had to go.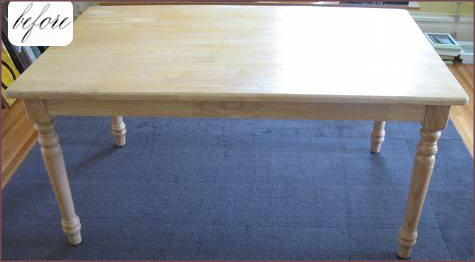 A bit of priming, chalkboard paint and a Saturday afternoon — and voila, a beautiful table that's fun for everyone! I love the chairs, too. It adds that modern edge to tie the piece into the rest of the house.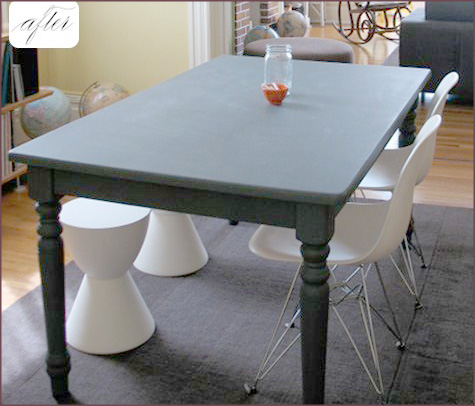 Follow the jump for a more detailed How-To. Do you have a great Before & After project? Contact me to submit pictures and your story!  Read more »
Tags:
Accessories
,
Before & After
,
Crafty Solutions
,
Decorating
,
Dining Room
,
DIY
,
Home
,
Kitchen
,
Paint
Posted in
Crafty Solutions
,
Home
|
7 Comments »