November 6, 2009

Welcome to a wonderful Friday Guest Blog Interview with decor8!
It's such an honor to host Holly today — she is an incredibly inspiring designer who offers daily decorating ideas and DIY inspiration through her ultra resourceful and very stylish home decor blog.
Launched in January of 2006, decor8 — a play on the word decorate — has built up a strong following of 25,000 readers a day and a solid reputation for offering beautiful interior spaces, fantastic DIY suggestions, independent art and design reviews, and showcasing apartments, homes and shops from all over the world.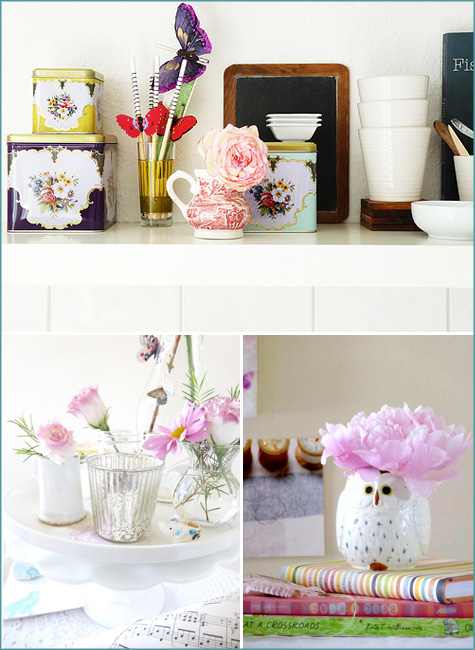 Her work is inspiring — it's beautiful, chic and charming in a way that most of us can appreciate down to the bone. I would sum up her style as a delicate mix of girly & vintage — with just the right amount of a modern, whimsical touch.
Holly brings a whole host of credentials to her interior design work and creative writing style. In addition to decor8 and her design practice, Holly is a regular contributor at Real Simple and she maintains a second blog, Haus Maus, where she documents her life as an expat. In the past, she has worked with Domino and Cookie magazines and was a columnist for the Boston Globe. She has also worked on assignments for HGTV.com, HGTV Ideas magazine as a Style Editor, Boston magazine, Adorn and LUXX magazine in Singapore.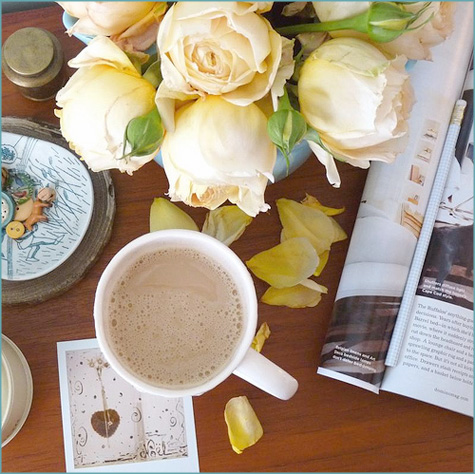 While answering PDB's four questions, Holly shares more on her decorating style, favorite trends and how she personally designed her living room through mood boards and look books (check out the board and finished room on the next page).
Follow the jump to be inspired by beautiful design! Read more »
Tags:
Decorating
,
DIY
,
Guest Blog
,
Guest Interview
Posted in
Guest Blog
,
Interview
|
10 Comments »
November 3, 2009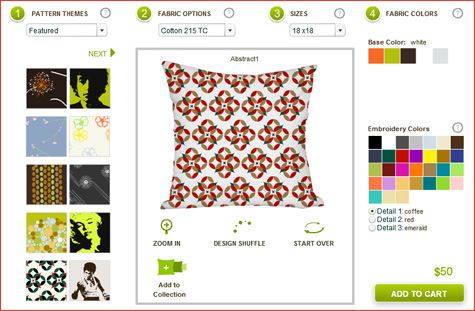 Ever feel inspired to create something that is uniquely you for your home? This is a fun site that allows you to design your own throw pillows or duvet cover: select your accessory, choose your favorite fabric, search through dozens of contemporary themes and match your home accent colors!
Inmod has a neat selection of modern furniture, lighting and accessories.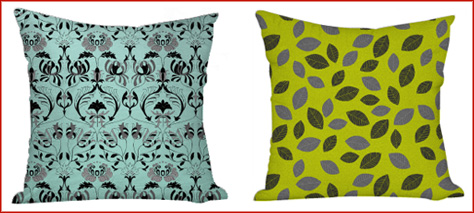 Tags:
Accessories
,
Bedroom
,
Decorating
,
DIY
,
Fabric
,
Living Room
,
Patterns & Color
Posted in
Crafty Solutions
,
Home
|
1 Comment »
November 3, 2009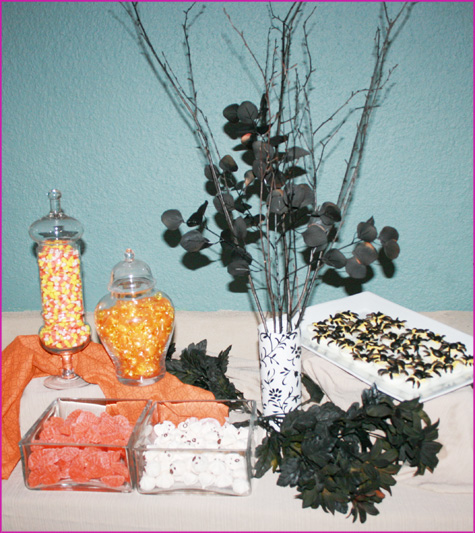 Halloween was a blast! I thought I'd share a few pictures on the details of the event (and a follow-up on my 'dead floral arrangements'… as promised). My apologies in advance for the sub-par pictures, I snapped as many as I could before the sun finally set (oh, winter!).
Friends filled in the table with all sorts of yummy treats for the evening… but here's the start of our appetizer/dessert buffet.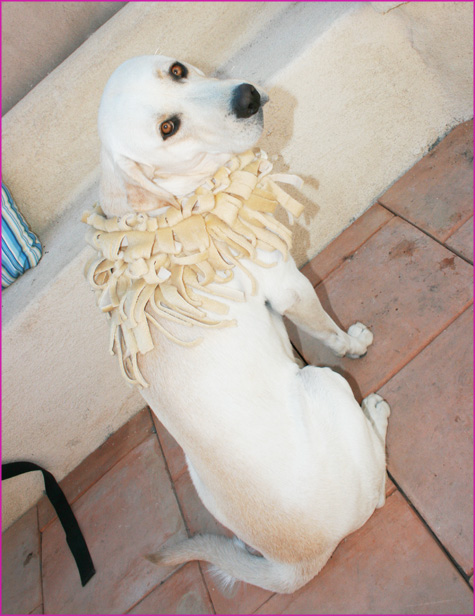 And my puppy as the King of the Jungle. Roar. He was such a sport to wear his homemade mane all night long!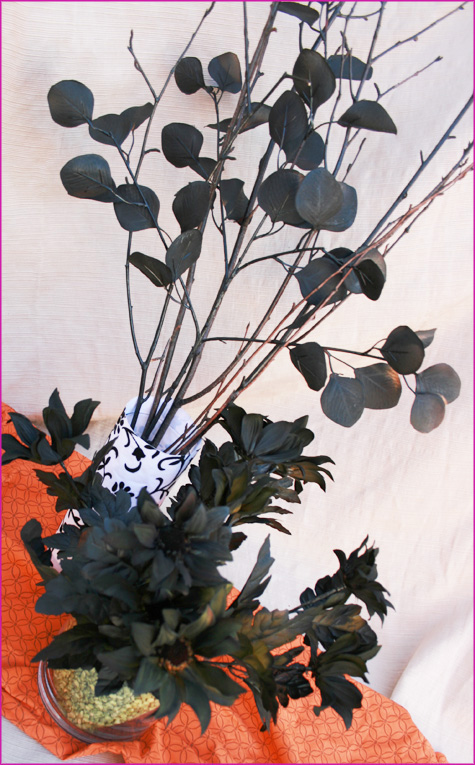 Follow the jump for more party pics from our Halloween evening! Read more »
Tags:
Crafty Solutions
,
Decorating
,
Desserts
,
DIY
,
Halloween
,
Parties & Entertaining
Posted in
Crafty Solutions
,
Parties & Entertaining
|
7 Comments »