December 23, 2009
I must admit that I love this time of the year for so many reasons… gold twinkle lights, hot cocoa, Christmas music, glittens (I LOVE my glittens)…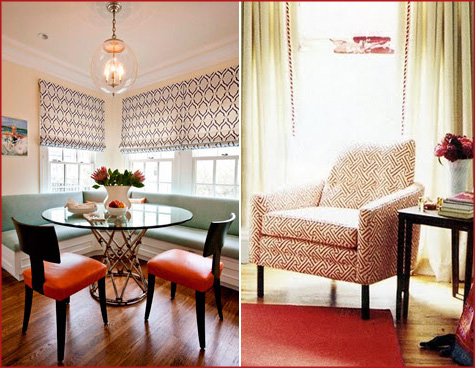 To bring on the cheer all year long here are some of my favorite rooms inspired by the season (velvet red, deep green, glittery gold and snowy white make me feel warm and fuzzy 356 days a year).
Whatever colors inspire you this holiday, may they be cheery and bright year long!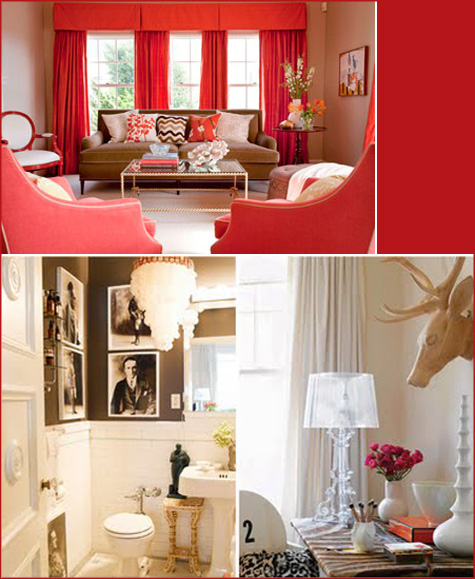 Tags:
Christmas
,
Decorating
,
Dining Room
,
Home
,
Living Room
,
Patterns & Color
,
Red
,
Rooms Inspired by the Month
Posted in
Home
|
4 Comments »
December 18, 2009

This week my guest blog interview is inspired by everything handmade… and it's wonderful! Take a journey with me to visit Disney of Ruffles and Stuff and her beautiful DIY world.
As we approach the holidays and our wallets become a bit barer (and our New Year's resolutions a bit stronger!) I thought it would be the perfect opportunity to introduce you to a very lovely lady that embodies all things crafty and (most importantly!) pretty. A personal resolution of mine is to cut back on the 'purchasing' and up the 'repurposing' for home decor — and Ruffles and Stuff is the PERFECT blog to meet such requirements.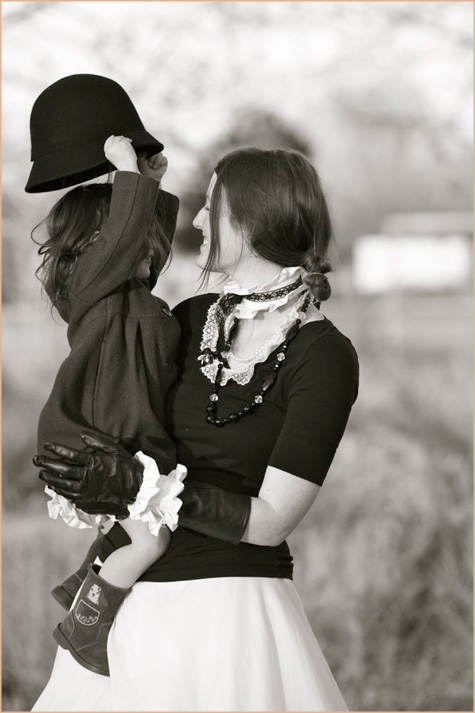 What's most exciting is that all images in today's interview are projects handmade by Disney herself! She covers the gamut of delicate slippers (see below) to framed flowers and ruffled lampshades (after the jump). Disney also designs and creates beautiful clothing (see Chanel-inspired cuffs above) for herself and her two year-old-daughter.
Disney shares that her two greatest joys in life are rain and coffee (she's a Washington native) and that "other than reading Dr. Seuss and scraping play-dough off of the floor, my favorite thing to do in my spare time is craft!"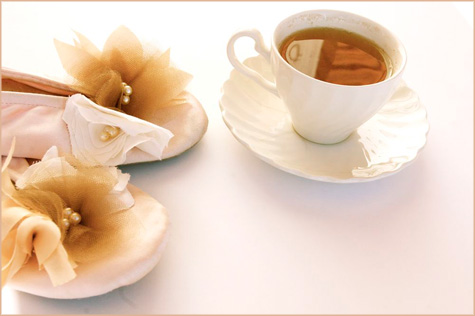 I love that her living room walls are black and that she offers step-by-step directions on making your own bib necklace… and you must read her answers to the four PDB questions (and check out pictures of her home makeover and projects) after the jump! Read more »
Tags:
Bedroom
,
Crafty Solutions
,
Decorating
,
Dining Room
,
DIY
,
Fabric
,
Guest Blog
,
Guest Interview
,
Home
,
Living Room
,
Paint
Posted in
Crafty Solutions
,
Guest Blog
,
Home
,
Interview
|
7 Comments »
December 9, 2009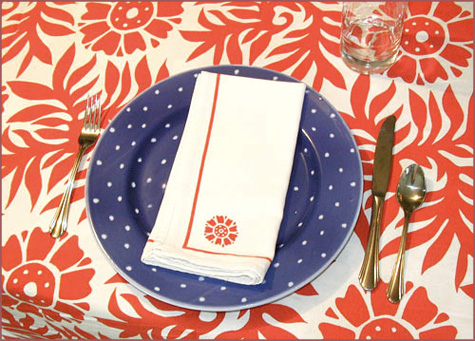 Inspired by Susan Sergant's affection for very bright colors (this is one of her patterns above), here are a few cheery room ideas that make even the dreariest of fall days a little brighter. I am not usually so bold as to paint an entire room lime green — but I must admit I'll be stealing more than a few of these ideas for the house!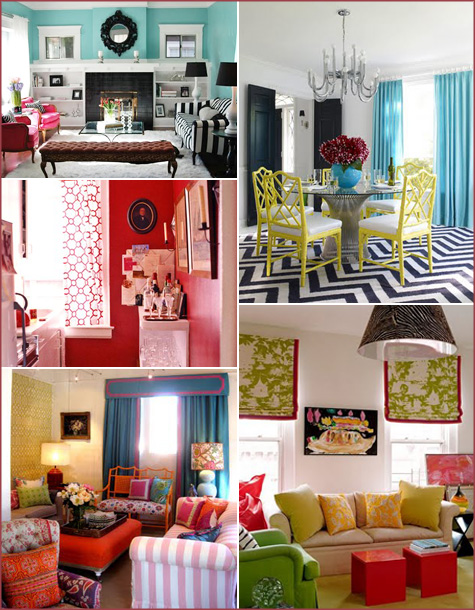 This fall, muted colors 'pale' in comparison to bright statement choices (I couldn't help myself) — bold colors abound this season for the wardrobe, throughout party themes and definitely in home decor. If you're not ready to go all in, try a few accent pieces here or there in a bright and bold hue. How great are the yellow dining room chairs in Jonathan Adler's design (above) and the brilliantly pink foot stools (next page)?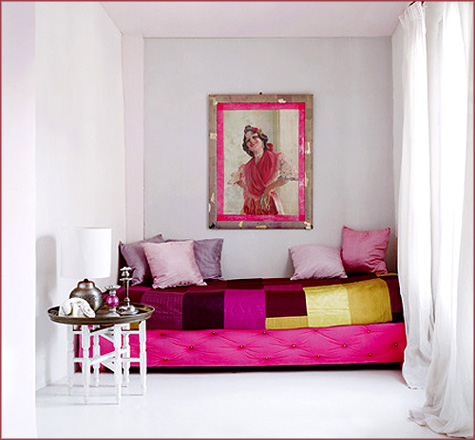 Nine more inspiring rooms full of color to go! As well as accent pieces (such as bedding and throw pillows) that leave a similar — yet not so permanent — effect. Read more »
Tags:
Accessories
,
Bedroom
,
Blue
,
By Color
,
Decorating
,
Dining Room
,
Fabric
,
Furniture
,
Green
,
Home
,
Living Room
,
Orange
,
Paint
,
Patterns & Color
,
Pink
,
Purple
,
Red
,
Yellow
Posted in
Home
|
4 Comments »