April 23, 2013
Remember when I made these guys a couple of weeks ago? Well I ended up overdoing it on the amount of deliciously melted chocolate in my double boiler and wanted to find an easy way to scoop up the remaining goodness, lest it be wasted or eaten in an entire sitting by myself.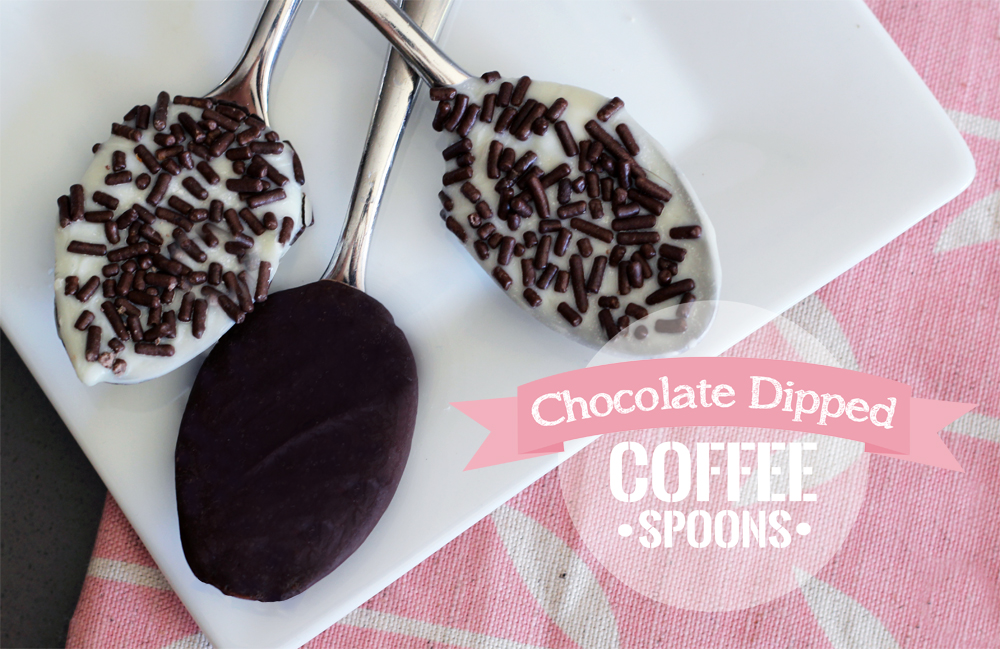 The easy solution was dipped spoons! I've actually made these before with plastic spoons for a hot chocolate bar at a friend's nesting baby shower, but it's been a couple of years so I thought I'd revisit and share how easy, yummy and practical (can't let that last bit of chocolate go to waste!) this is. These dipped coffee spoons would also would make great gifts if sealed up in a little cellophane and ribbon.
So easy and so quick, and they look so pretty when set out with coffee, hot chocolate, chai… you name it.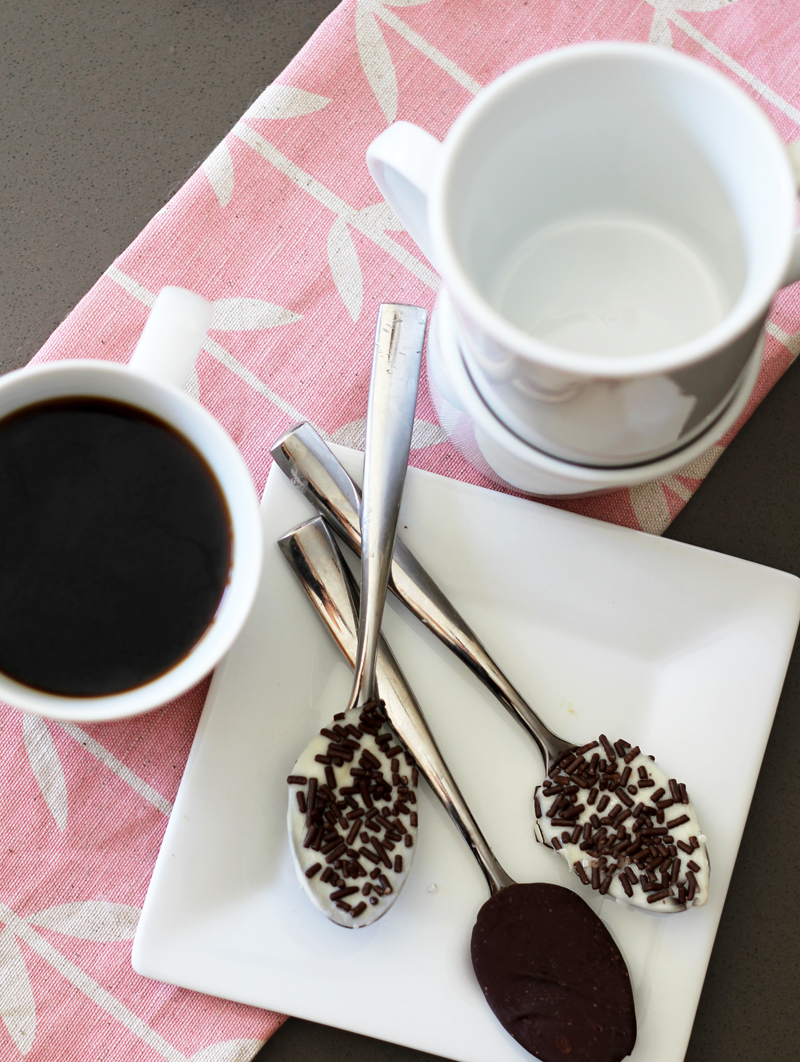 They could be covered in any pretty sprinkle or sugar for a customized look for a shower theme or party, or swagger with alternative chocolate colors (white over the dark, for example) for a fancier design.
The left over spoons went onto the coffee shelf in my kitchen – so tempting!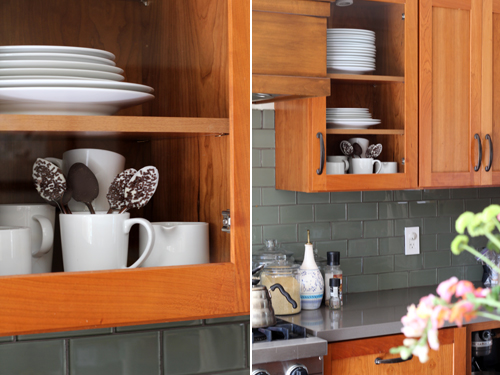 They won't last longer than a couple of weeks before the chocolate begins to crack, but I really haven't had to worry about an 'extended stay' problem

.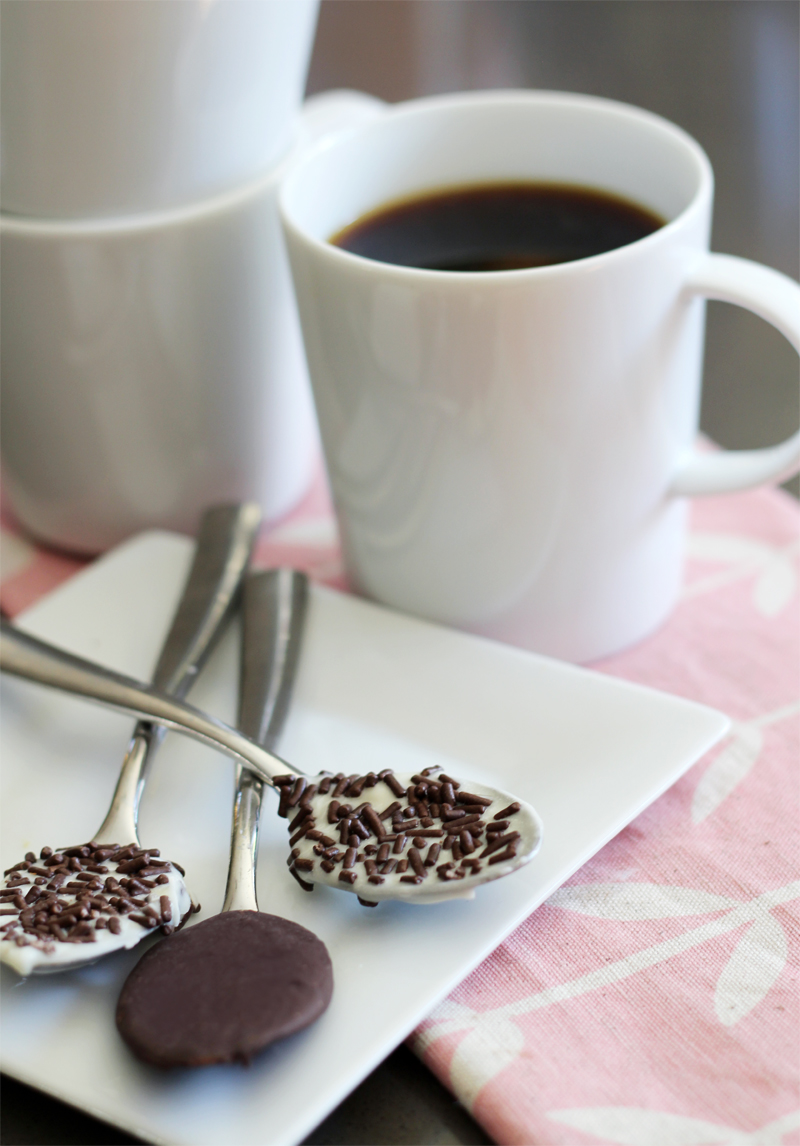 Making them is easy peasy, see this post for a better overview but the basics are: chocolate chips, double boiler, spoons (if using plastic as favors or gifts, make sure your chocolate isn't hot hot hot or the spoons will melt during the dipping process), toppings.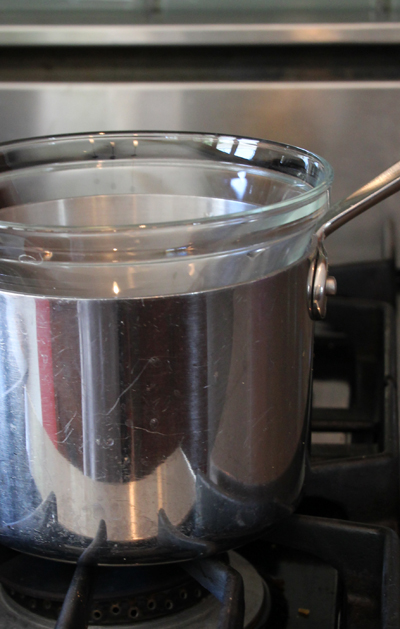 Yum.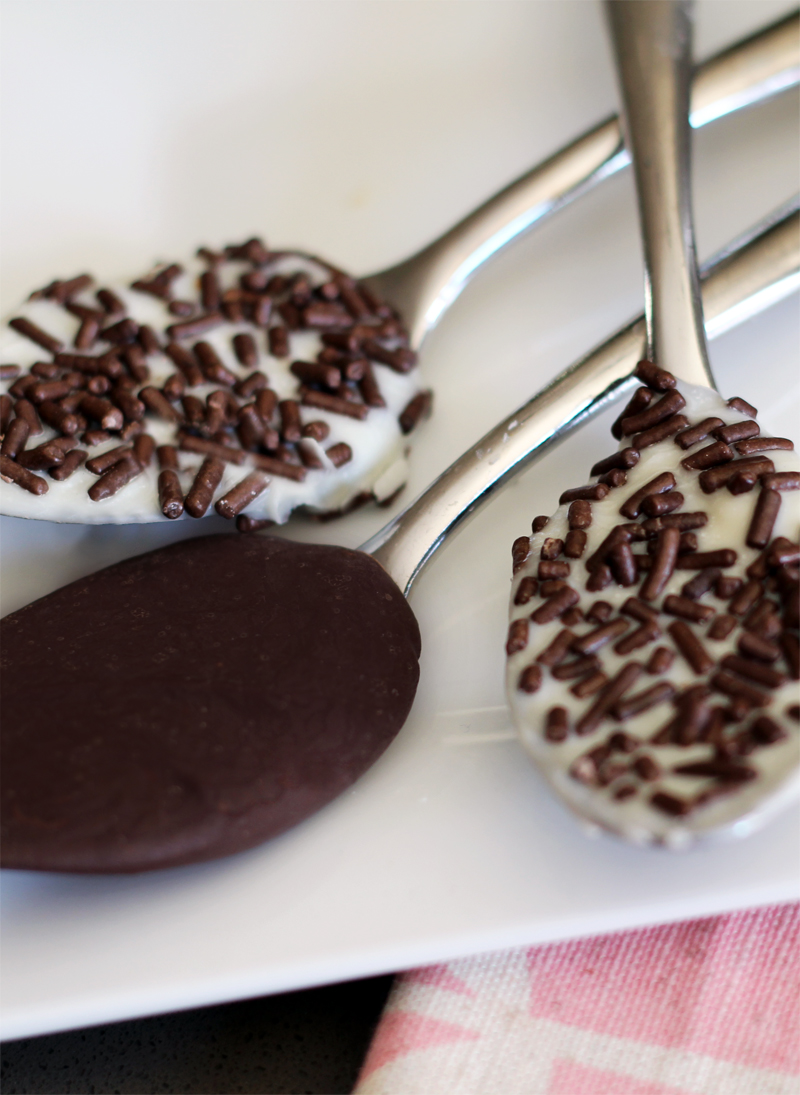 PS More recipes and good eats can be found right here.
Tags:
Baby Shower
,
Birthday
,
Bridal Shower
,
Chocolate
,
Desserts
,
Dinner Parties
,
Favors
,
Gifts
,
Parties & Entertaining
,
Wedding
Posted in
DIY
,
Parties & Entertaining
,
Recipes
|
5 Comments »
November 15, 2012
Regardless of your style or location this Thanksgiving, I hope that this provides a bit of inspiration for a beautiful event! Or a fun & creative one, whatever it is you're going for

. You can find all Thanksgiving posts sorted on the blog (and lots more table ideas and crafts) here.
Style Me Pretty never ceases to amaze, and this all-white tablescape makes me melt. And speaking of melting, these faux corral candlesticks are genius.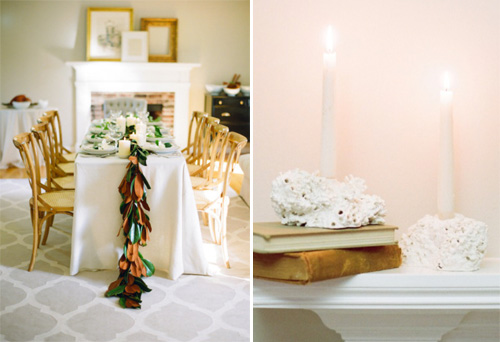 From the corn husk poms to the distressed pumpkins, Kate designs one beautiful table: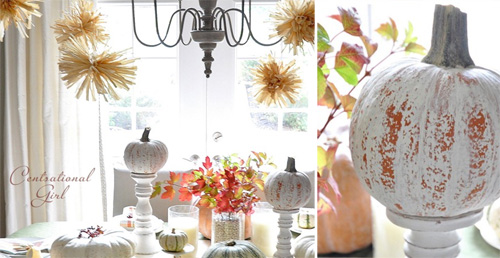 Forgive me, can't find the source for this one, but isn't it pretty? I'm pretty sure the centerpiece is dotted with lettuce and cabbage amongst those beautiful florals.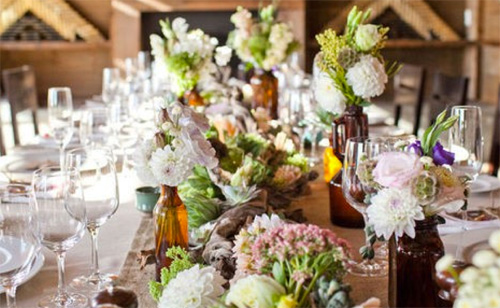 Wonderfully adorable Paper & Cake printables make up this party: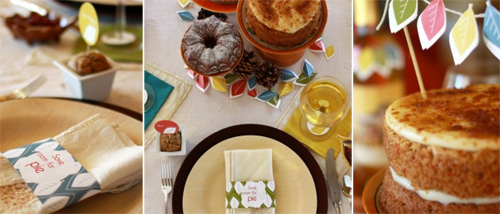 For those of you in a more tropical climate, a theme for you.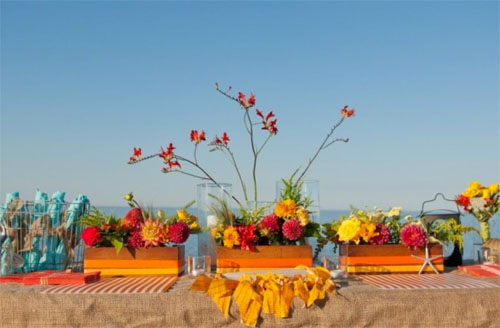 Planning on a plethora of children this Thanksgiving? Be inspired by this Giving Thanks dessert table from Crissy's Crafts.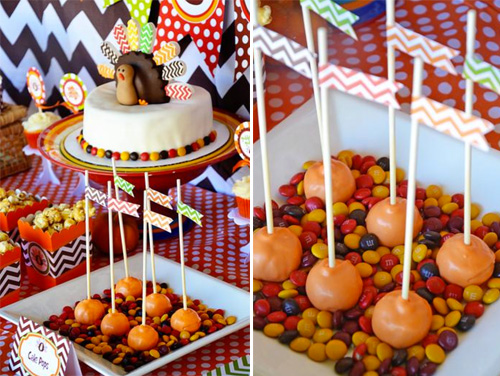 A play on words as cute as this? Check out these hive-themed 'Bee Thankful' table over at HTWM.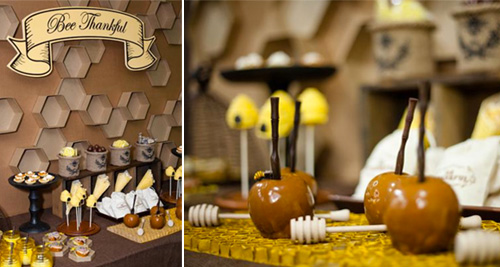 And one more adorable kid's theme called 'Happy Gobble Day' since we're on a roll!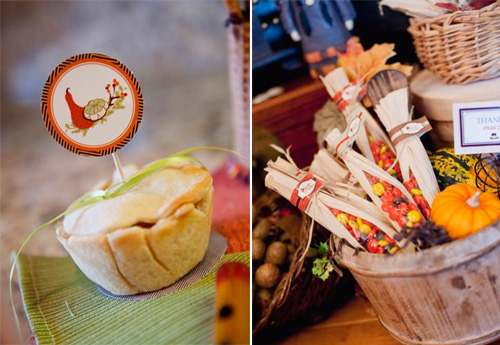 Happy planning this weekend! We're one week away and I can't wait for this family-centered holiday.
Tags:
Decorating
,
Dinner Parties
,
Fall
,
Orange
,
Parties & Entertaining
,
Thanksgiving
,
white
Posted in
Holidays
,
Parties & Entertaining
|
2 Comments »
August 17, 2012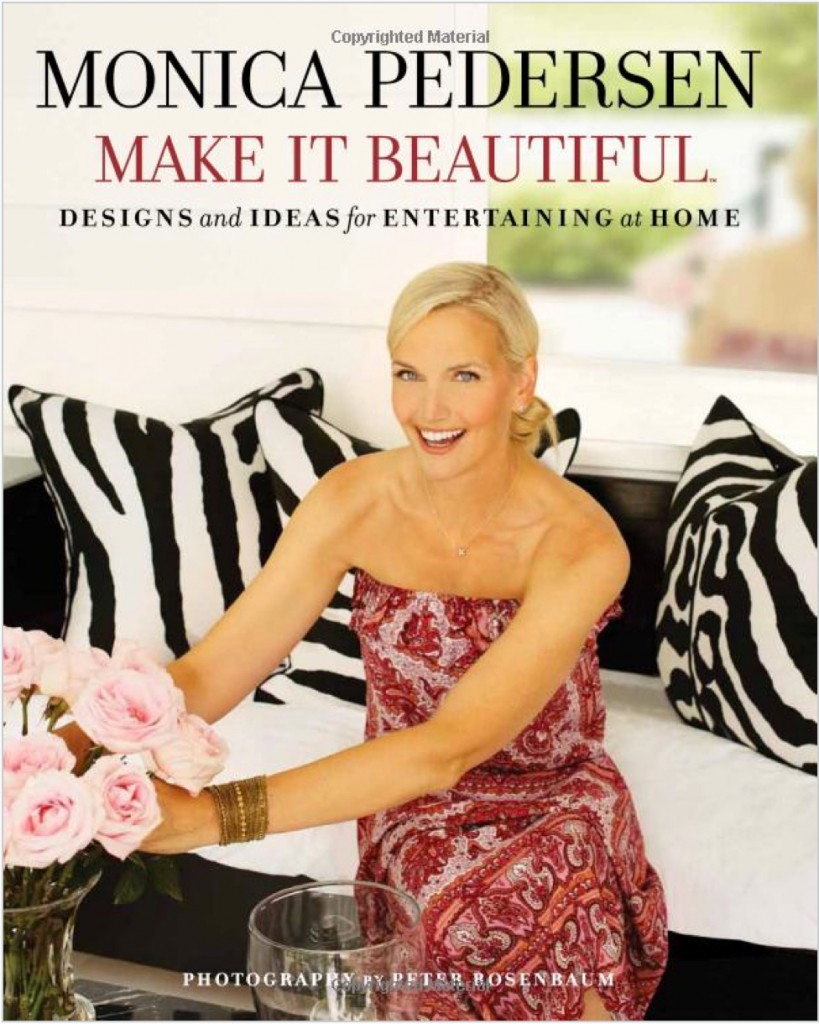 Happy Friday! We have had such a busy week here at the house – a new wall is near built! We just poured the concrete footings for a little raised garden bed and we're about ready to officially start on the deck. Plus the house is alllmost finished with its exterior painting and we're on to the windows next (still undecided on the trim – but thank you for the comments and emails! they have been really, really helpful).
Before the weekend arrives, I'll send you off with a Friday Guest Blog Interview with none other than Monica Pedersen, the talented author behind Make It Beautiful and a designer on HGTV's "Designed to Sell". I am honored to have her join me at PDB today.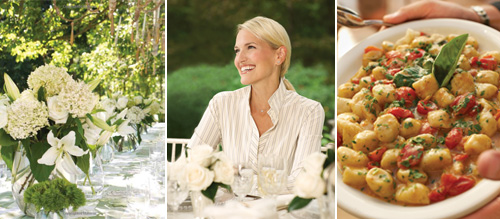 Monica is also a co-host of HGTV's Dream Home Giveaway and HGTV's Bang 4 Your Buck. She joins us to share more about her passion for entertaining and how she incorporates fashion, textiles and favorite trends into home decor choices and beautiful parties. Plus a few sneak peek images of Monica's newest coffee table book…
On to the interview!
Tags:
Dinner Parties
,
Guest Blog
,
Guest Interview
,
Parties & Entertaining
Posted in
Guest Blog
,
Interview
,
Parties & Entertaining
|
Comment »