November 3, 2009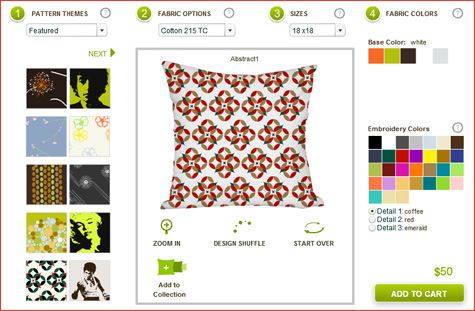 Ever feel inspired to create something that is uniquely you for your home? This is a fun site that allows you to design your own throw pillows or duvet cover: select your accessory, choose your favorite fabric, search through dozens of contemporary themes and match your home accent colors!
Inmod has a neat selection of modern furniture, lighting and accessories.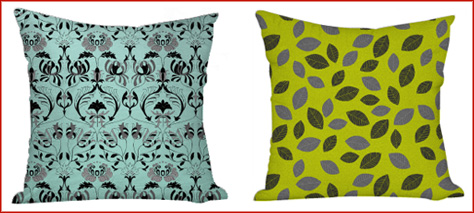 Tags:
Accessories
,
Bedroom
,
Decorating
,
DIY
,
Fabric
,
Living Room
,
Patterns & Color
Posted in
Crafty Solutions
,
Home
|
1 Comment »
November 3, 2009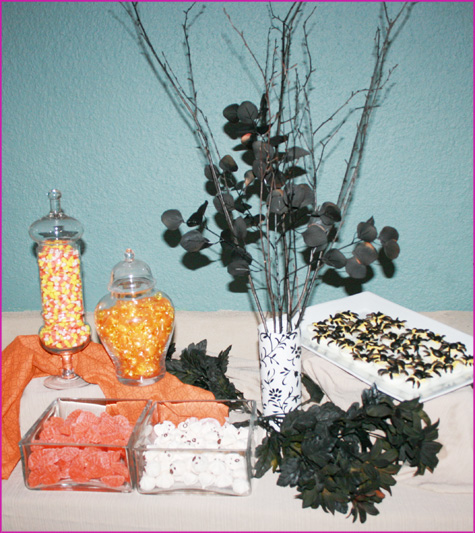 Halloween was a blast! I thought I'd share a few pictures on the details of the event (and a follow-up on my 'dead floral arrangements'… as promised). My apologies in advance for the sub-par pictures, I snapped as many as I could before the sun finally set (oh, winter!).
Friends filled in the table with all sorts of yummy treats for the evening… but here's the start of our appetizer/dessert buffet.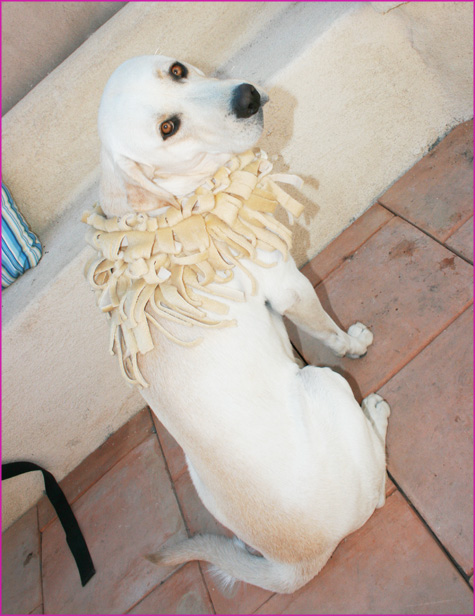 And my puppy as the King of the Jungle. Roar. He was such a sport to wear his homemade mane all night long!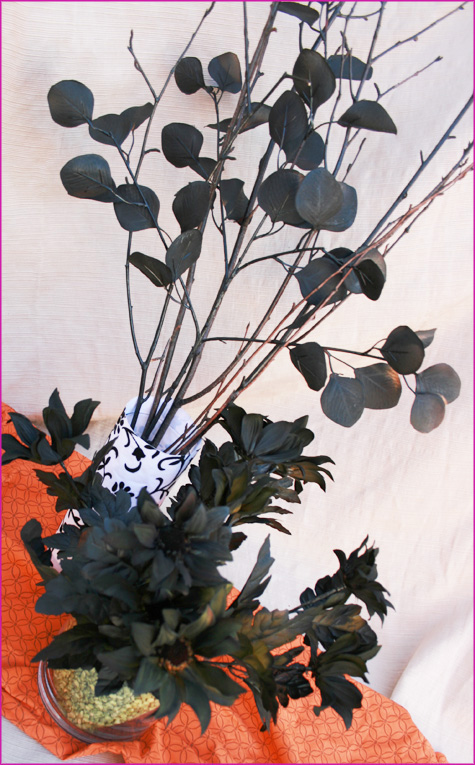 Follow the jump for more party pics from our Halloween evening! Read more »
Tags:
Crafty Solutions
,
Decorating
,
Desserts
,
DIY
,
Halloween
,
Parties & Entertaining
Posted in
Crafty Solutions
,
Parties & Entertaining
|
7 Comments »
October 30, 2009
I'm so excited for today's feature!! Kim, of TomKat Studio, is a true 'mom-preneur': she runs a fabulous blog, an adorable Etsy shop and was recently the 'Mama Power' feature in one of Arizona's top city magazines! Even TomKat is derived from her two little ones, Tommy + Kate. So when I asked if she wouldn't mind sharing her favorite entertaining design & trend secrets… I was so excited for her 'yes!'
If you haven't heard of the DIY diva, you must check her amazing style out — I would include her among my favorite inspirations, especially in the paper genre (check out her Etsy site and you'll know what I mean!). I asked Kim if she would share her recent Halloween projects from a custom dessert buffet (featured in the Houston news! Check out the clip!) as part of our {Halloween Feature Friday Guest Blog Interview!}
TomKat offers daily inspiration for creative entertaining, with a knack for truly adorable children's parties. Read Kim's answers to our four PDB questions… and be inspired! Read more »
Tags:
Baby Shower
,
Bridal Shower
,
Crafty Solutions
,
Decorating
,
DIY
,
Guest Blog
,
Guest Interview
,
Halloween
,
Kids Party
,
Parties & Entertaining
Posted in
Crafty Solutions
,
Guest Blog
,
Interview
,
Parties & Entertaining
|
6 Comments »