October 3, 2009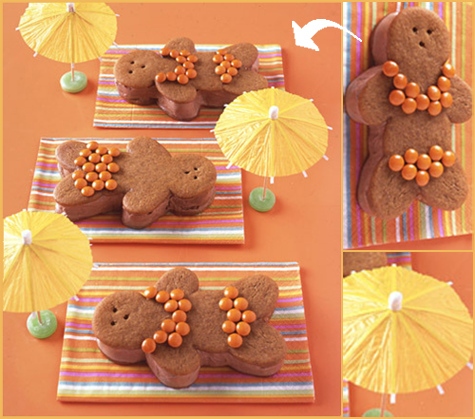 Since summer is officially over, and the cool winds of fall are beginning to sneak their way in, blend the changing seasons into one finger-licking, summer-meets-fall dessert to enjoy. These ice cream cookie sandwiches are adorably cute and so delicious!  I'm just thinking of all of the wonderful themes you could fit this idea into — nevermind the option of using a different cookie cutter.Thanks, Martha Stewart Living, for all of your clever ideas… and for showing us how to make these delicious bikini babes!
Ice Cream (summer) + Gingerbread (fall) = Year Round LOVE.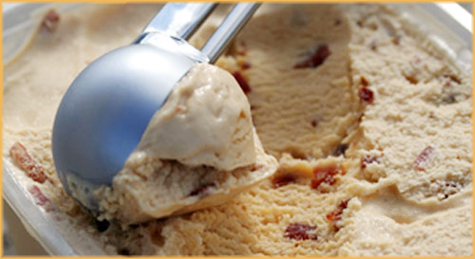 Tags:
Birthday
,
Desserts
,
DIY
,
Kids Party
,
Parties & Entertaining
,
Recipe
Posted in
Parties & Entertaining
,
Recipes
|
Comment »
October 2, 2009

I'm so excited for this Friday's Guest Blog… Amy, founder of Stem Parties, is incredibly inspirational and has the biggest HEART of all. Her ideas and parties are clever & creative in that perfect DIY fashion! And her role as the Chief Event Organizer for Operation Shower deserves all of the accolades I can offer. This exceptional organization honors the sacrifices military families make by producing and coordinating unit-wide baby showers and "showers in a box" for pregnant or expecting military families in a deployment or high stress situation.
Stem Parties, a boutique event planning service in St. Louis, Missouri, originated from Amy's love of party styling and entertaining and has transformed into a fabulous blog as well. A quick jump over proves that this designer was born to throw parties — peruse her recent events and you'll see immediately how easy and effortlessly she pulls off incredible events! It'll get the wheels upstairs turning!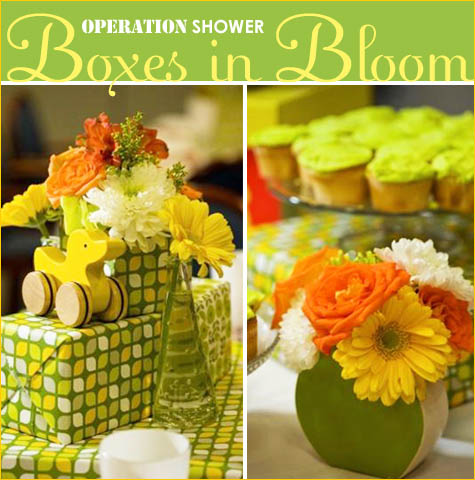 You must read her answers to our four key questions… you won't be disappointed! Follow the jump for the interview and pictures from her events, including more from Operation Shower. Read more »
Tags:
Baby Shower
,
Birthday
,
Bridal Shower
,
Crafty Solutions
,
Decorating
,
Dinner Parties
,
DIY
,
Guest Blog
,
Guest Interview
,
Kids Party
,
Parties & Entertaining
Posted in
Guest Blog
,
Interview
,
Parties & Entertaining
|
5 Comments »
October 1, 2009
Update: I'm realizing that this post is getting to be quite popular over at Pinterest and while I still love the directions offered here for creating your own DIY tufted headboard, I more recently did create my own (below are directions from Apartment Therapy) and you can read all about it (especially for tips and suggestions for trying this out) here.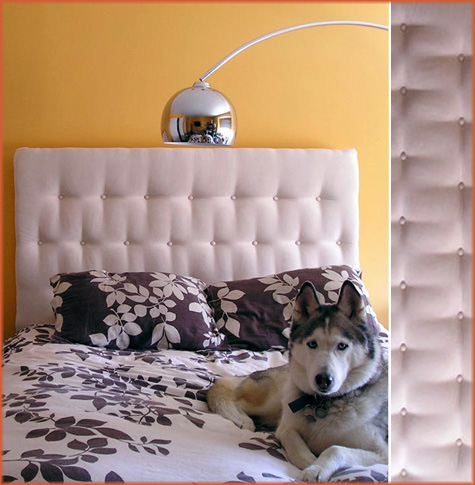 Tufted headboards are chic and lovely, and would look great in any bedroom. They are that perfect balance: soft and comfy but equally classy and modern; somewhere between masculine and feminine without leaning this way or that;  you can go bold with your color choice or keep it sleek and simple in a bright white and it remains perfectly appealing.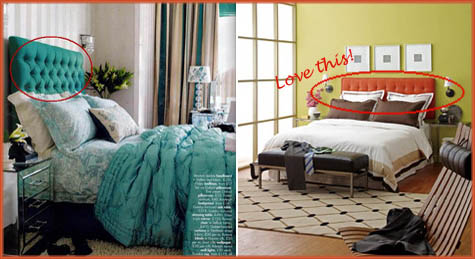 I would love even more to make one of these by hand –  and after reading this great tutorial at Apartment Therapy on homemade headboards, I'm considering that even my basic sewing skills might be up to par. Follow the link for more great tufted headboard inspiration and the complete How-To. Read more »
Tags:
Accessories
,
Bedroom
,
Crafty Solutions
,
Decorating
,
DIY
,
Fabric
,
Home
,
Patterns & Color
Posted in
Crafty Solutions
,
Home
|
37 Comments »