October 15, 2012
It feels a little funny to leave home in the middle of a hot summer and come back right in the thick of fall, Halloween, cool weather and changing leaves (well, that last one is almost true. We have only two trees on our street here in San Diego that go from green to red but I marvel at them all season long…) This past weekend we made our annual trip to our favorite pumpkin patch (complete with pumpkin spice lattes before hand and a delicious chili potluck after) and the reality of the season has finally hit! More on that below…
While at the pumpkin patch I picked up a handful of pumpkins to decorate the house with too, and thought I'd share my faux 'dipped' versions today.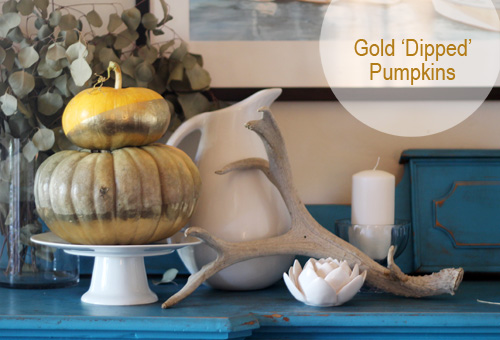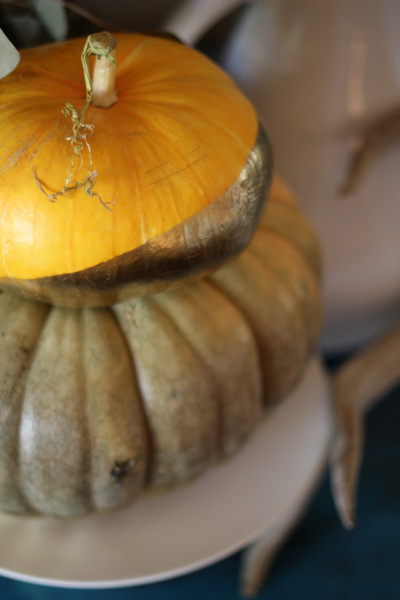 I'm not sure where the idea came from but while brainstorming fall & Halloween decorations I thought it might be fun to bring a few organic, neutral details into our house (that I wouldn't mind leaving up for a few months) while also filling it with plenty of oranges and reds and traditional colors.
Gold has been a favorite accent color of mine, from shiny knob handles to burnished vintage vases to classic jewelry – and that became a starting point. Creating some sort of dipped decor out of white and green pumpkins seemed like a neat way to try it out.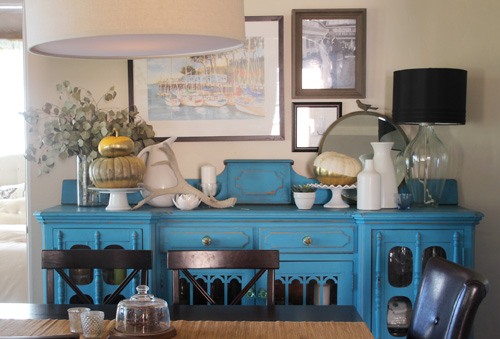 I'll have to mix some spooky Halloween decor in there soon, too.
These pumpkins really don't looked as if they were 'dipped' in paint in the traditional sense, but I actually love the contrast of the lines and attempted to give it a slightly crooked, mis-aligned feel on purpose. A little more organic.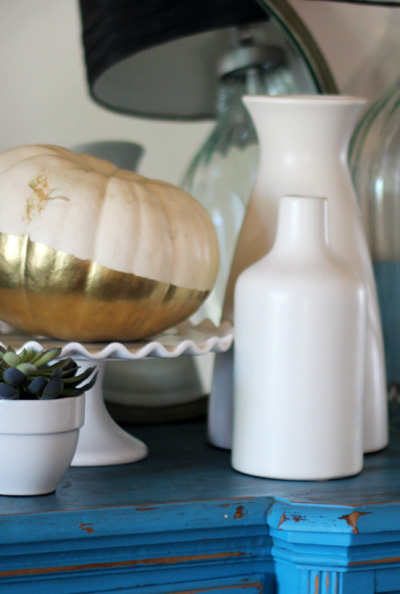 My original thought was that maybe I'd actually try to dip the pumpkins and considered buying a quart of gold paint, filling a round bowl large enough for my pumpkins and literally 'dipping' them, but then realized that spray paint might be a bit more efficient in application, cheaper and less wasteful.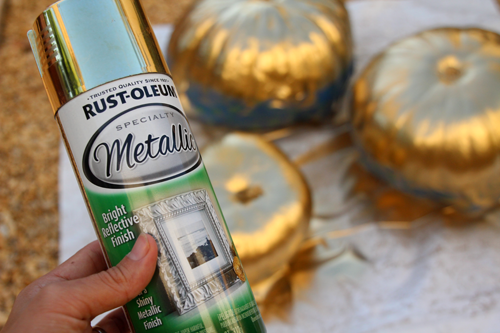 I love the result!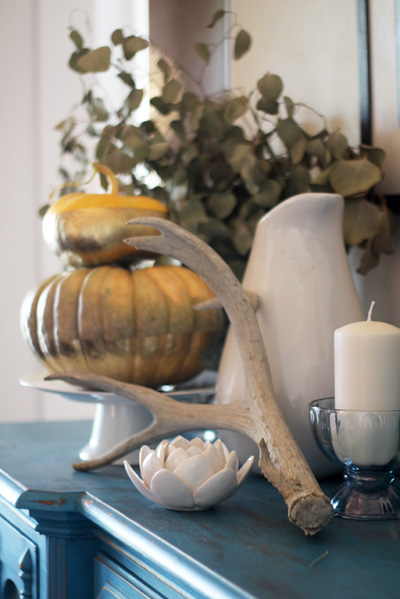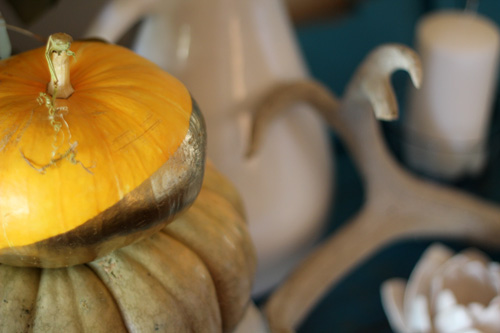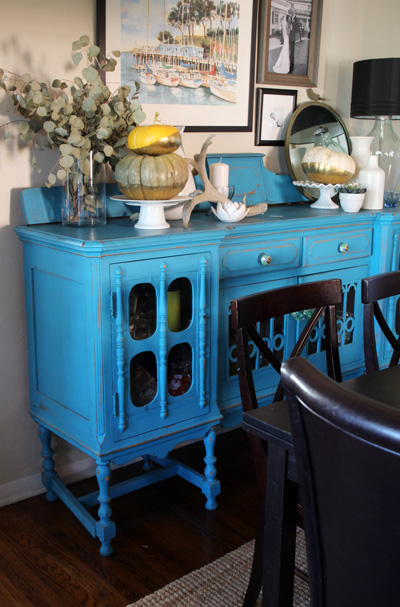 Just a little bling for the room, and a fun alternative to decorating pumpkins in the usual way. Soon Liv will be old enough to really help!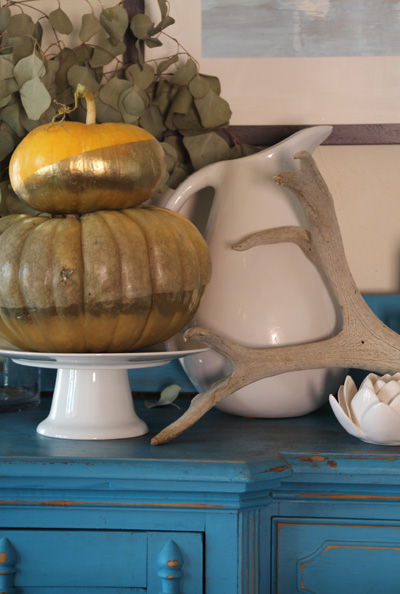 The process was simple. I first wrapped the pumpkins with painters tape (choosing the wider version since spray paint can get a little crazy and I wanted to avoid paint getting on the top half of my pumpkins. The alternative would be to tape on some type of barrier like cellophane or paper to cover the top completely), pressing down on just the lower half of the tape (since the edges are round to prevent creases in the tape) and aligning it at a bit of an angle.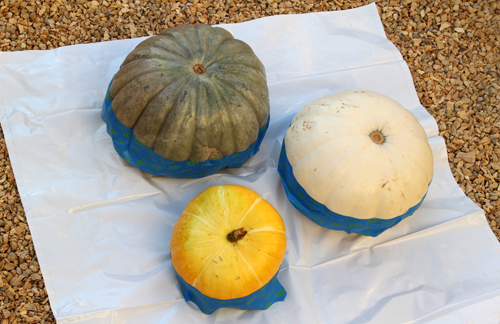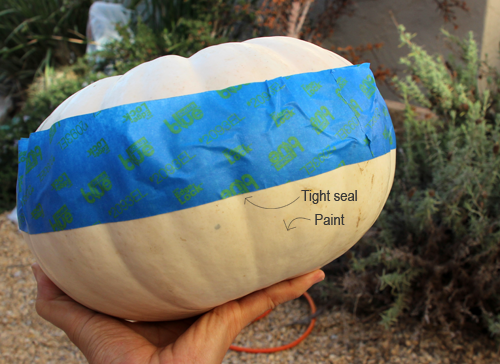 Then spray away! Be sure to keep your can of spray paint at least 10-12″ from the actual pumpkin to avoid dripping.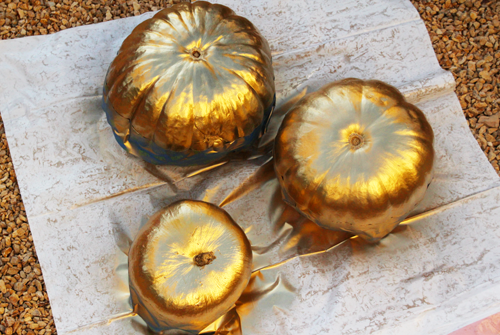 And here they are again in the dining room: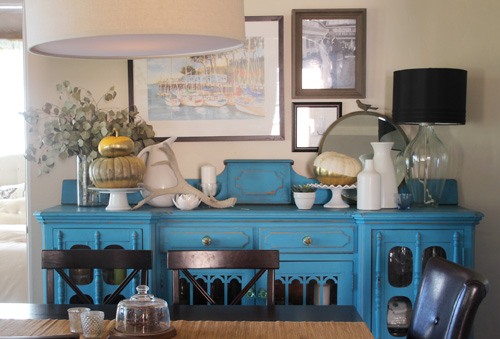 Looks great with the turquoise buffet!
Decorating the pumpkins has been a lot of fun, but visiting the pumpkin patch to find them is a great family tradition, too! Years back a friend found the perfect pumpkin patch for our annual trip just about 25 minutes east of us here in San Diego.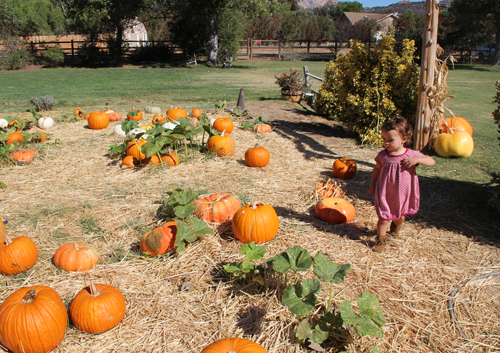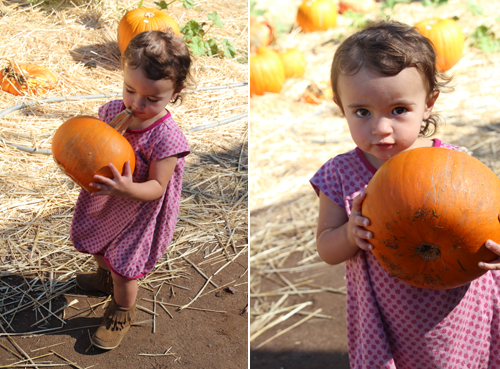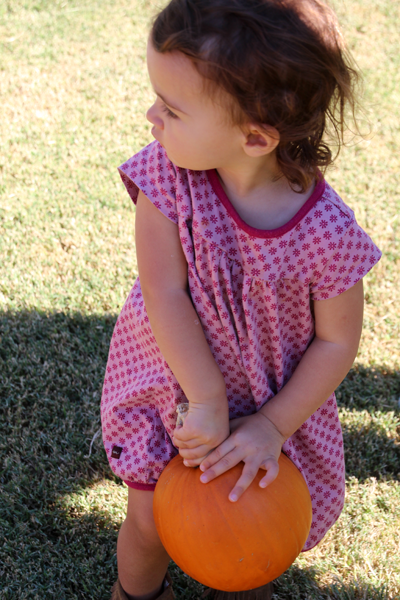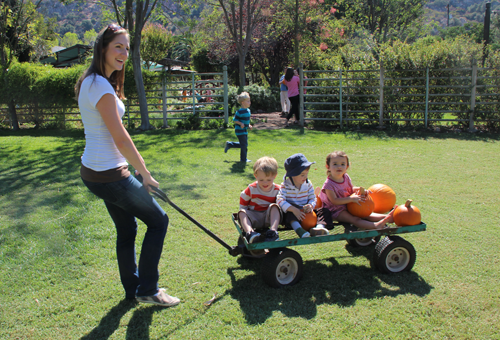 Summer's Past offers huge, crawling gardens to roam, a snap pea 'maze', animals for petting, a coffee bar for warm beverages (although the weather in October is always about 75), a cute little shop full of lavender soaps and such, little 'vignettes' around the property that are perfect for holiday photos, jump houses for the kids and a great big open pumpkin patch. We've even aligned our visit with their little harvest festival in the past for even more goodies.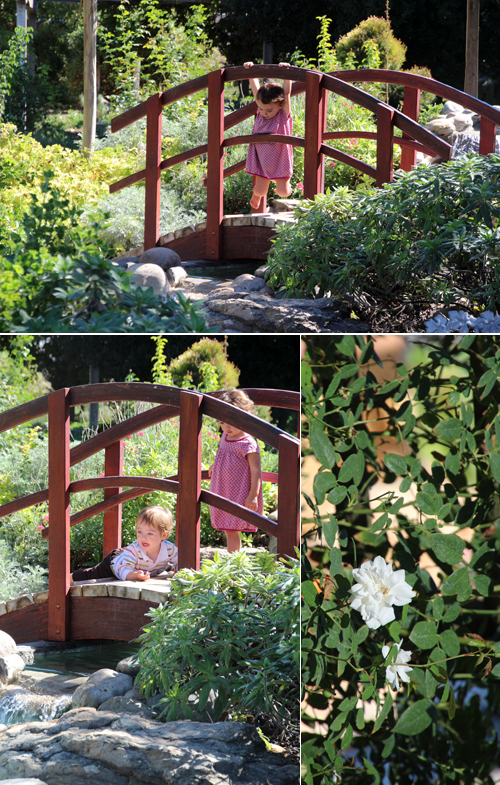 Liv romantically walking the gardens with her potential future hubby, Gavin.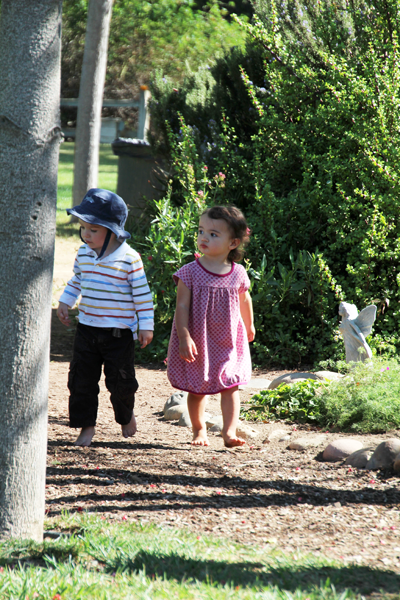 Why won't it move!?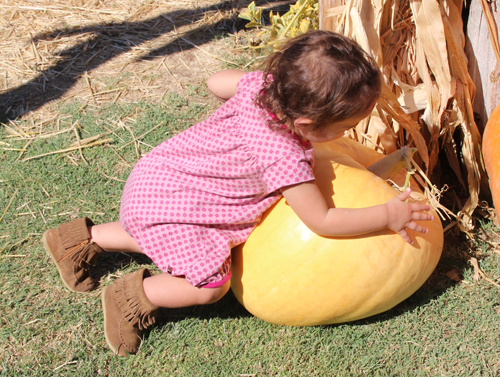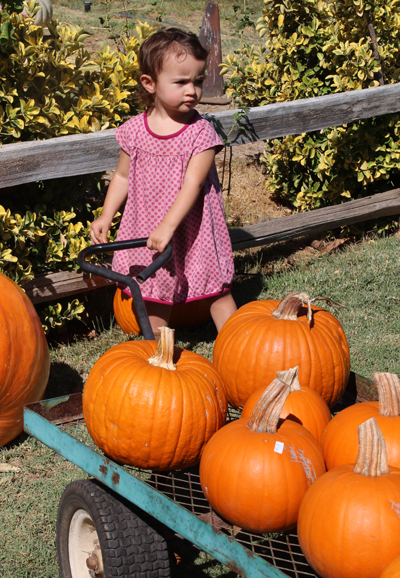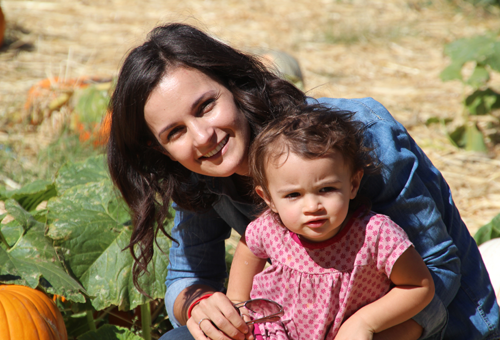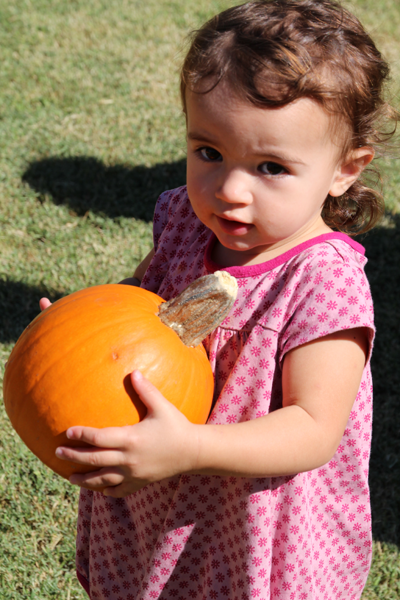 Here's our group shot this year!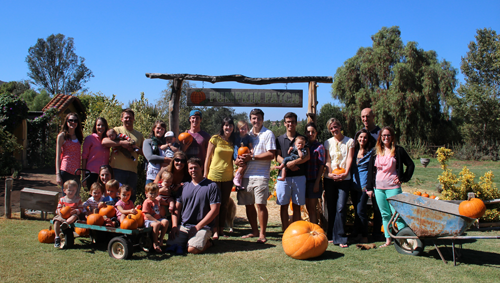 And a sneak back on previous years… the quantity of children continues to climb!
2010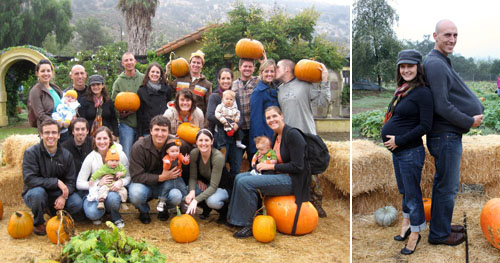 2011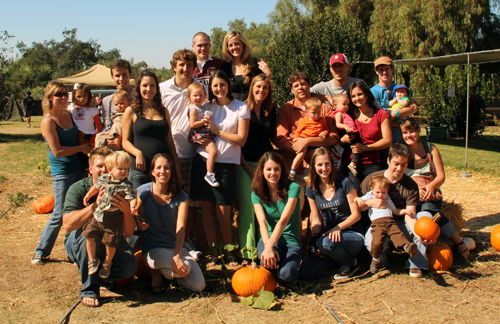 2012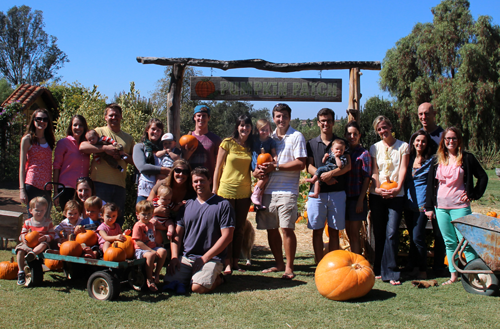 Liv picked out a few pumpkins, enjoyed a little cart ride and played in the jump house for most of the morning. We managed a family photo as well.
Sort of. Liv's not paying attention, but what can you do…
I look forward to this event with amazing anticipation every fall! This one sort of snuck up on me but I already can't wait to go back. And now it's time to really get decorating for Halloween! We're also throwing a little dinner and trick or treating around the neighborhood party again this year. Yay for fall!
Tags:
Accessories
,
Crafty Solutions
,
Decorating
,
Dining Room
,
DIY
,
Fall
,
Gold
,
Halloween
,
Home
,
Paint
,
Patterns & Color
,
Thanksgiving
,
Tutorial
Posted in
Crafty Solutions
,
DIY
,
Family & Friends
,
Holidays
,
Olivia
|
11 Comments »
August 27, 2012
Hope you had a beautiful weekend! The weather here in San Diego has been a bit on the muggy side, but I can't complain when it's sunny and bright outside. I'm traveling today so I thought I'd share a couple of my favorite summer wardrobe pieces with a new Style Boards installment.
I built these two boards around wardrobe staples this summer, pieces that I love and wear every day! I have a few more coming with lighter, airier dresses in mind, but these are a few go-to pieces for after the sun sets or when it's not quite so hot out.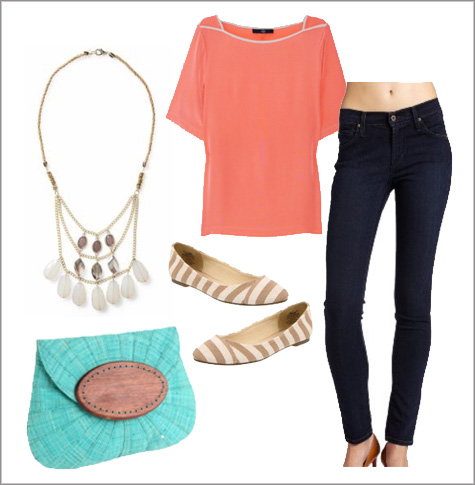 I love a good second hand shop that sells designer jeans for a discount (eBay is a great source, too), but when I was in a pinch and could not find a flattering skinny jean (and getting frustrated at my bad luck), I gave these a go and fell in love. They're perfect rolled as capris, all the way to the ground with flats or tucked into boots (yay, fall!) and won't scrunch, stick or stretch out too terribly. Likewise, this bib necklace is an absolute steal right now and it's stunning in person! I really am digging it this summer.
I've become a big fan of the oversized statement necklaces this summer and I was really excited to find this one on sale over at Piperlime, too. That pink is quite the pop! Love it against the dark purple of my favorite silk tank (which is easily one of the most versatile pieces right now – matches great with shorts, as a shell with suit pants for the office or tucked into a skirt).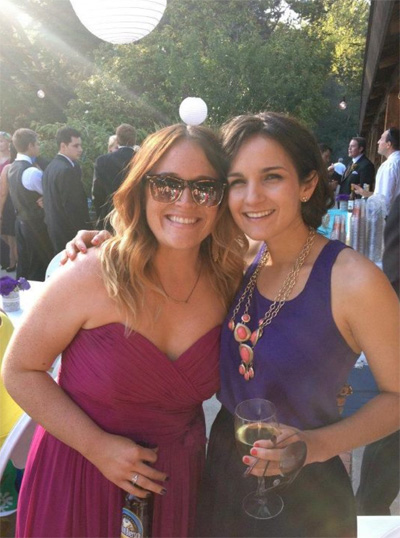 And so my next little round up includes the above plus a maxi skirt that I have found to be incredibly flattering (with a seam down the front that helps to flatten everything out) in a soft cotton for running around town: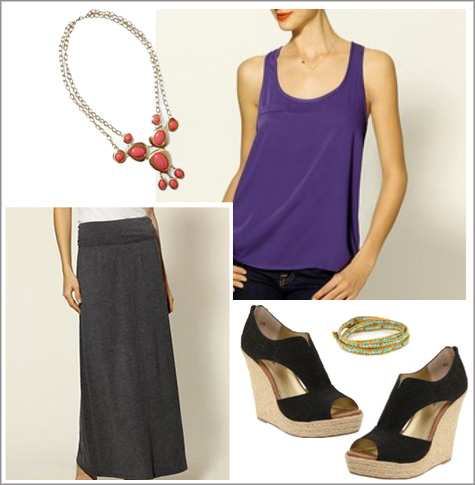 There you have it, five of my favorite finds this summer (after a little trial and error!) that add a little trend and spunk to my usual wardrobe. Will be back soon to post these in the actual gallery with all of the sources/pricing for everything I've shared.
Tags:
Fall
,
Fashion
,
Spring
,
Summer
Posted in
Wardrobe
|
4 Comments »
April 4, 2012
Here in California the weather has been slowing crawling towards beautiful spring – but with just enough chill to make you want to keep a cozy sweater nearby. It's the season of Spinter – make that Spring emerging from Winter.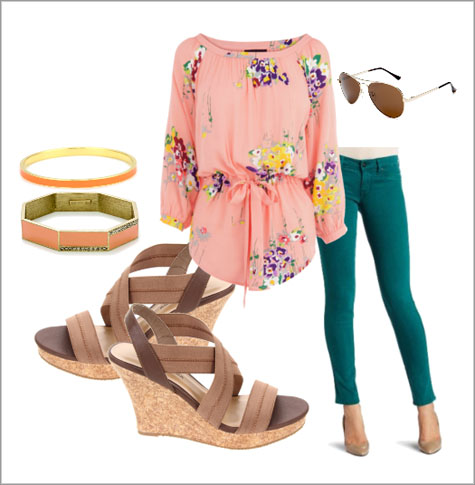 This time of the year I'm drawn towards bright colors but in slightly comfier cuts, such as a blousy long sleeve top paired with a dark pant. I'll be the first to admit that I'd probably pair the above with everyday sandals, but the elastic on those Chinese Laundry heels look awesomely comfortable for a slightly dressier weekend brunch or luncheon.
The color I'm leaning towards this spring? Coral! I love the versatility of the bold shade of peach meets pink. Coral is easily paired with so many contrasting colors, including lavender, navy, teal, plus all of the neutrals.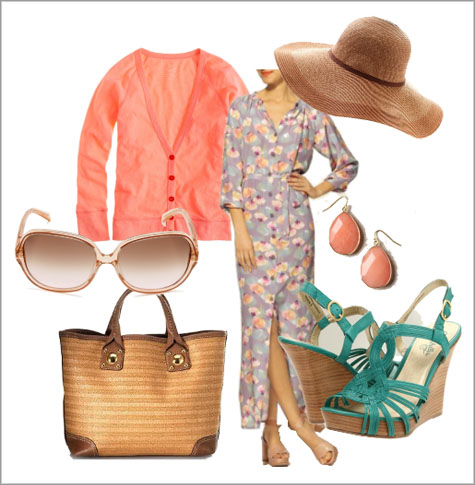 Another spring meets winter go-to is a classic maxi dress matched with a cardigan. A long sleeve, long skirt like the above is the perfect find for this time of year! And if you're feeling a little resort-ish, pair with a wide brimmed hat (beach, anyone?) and a straw tote.
My everyday early spring attire is usually in the form of a cuffed jean, a casual top and a pair of colorful drop earrings. This floral blouse offers a great cut with the knotted front.
Have you heard of Rent the Runway? It sounds like a really awesome alternative to purchasing dresses for big events, and this coral color block silk dress is one of my favorites. I would pair this dress with gold for a wedding or flat leather sandals and a shoulder bag for a more casual shower. I love the idea of being able to invest a small percentage into a rented, stunning dress rather than purchasing a full price outfit you might only wear once or twice. I haven't tried it out yet but rumor has it that they ship you the same dress in two sizes to be sure of the fit.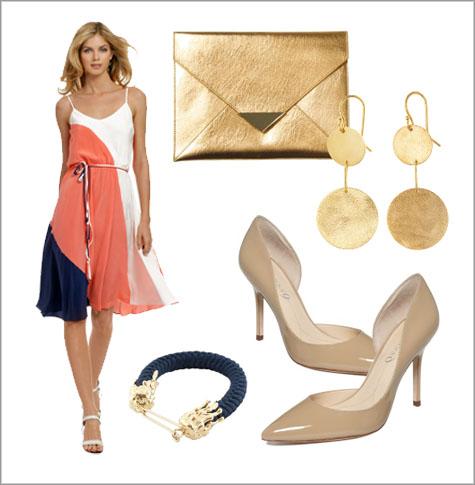 There you have it, a few of my coral favorites perfect for this early spring weather! Happy Wednesday

.
Pricing and all sourcing can be found on the Style Boards page right here.
Tags:
Fall
,
Fashion
,
Spring
,
Summer
Posted in
Wardrobe
|
2 Comments »