May 13, 2010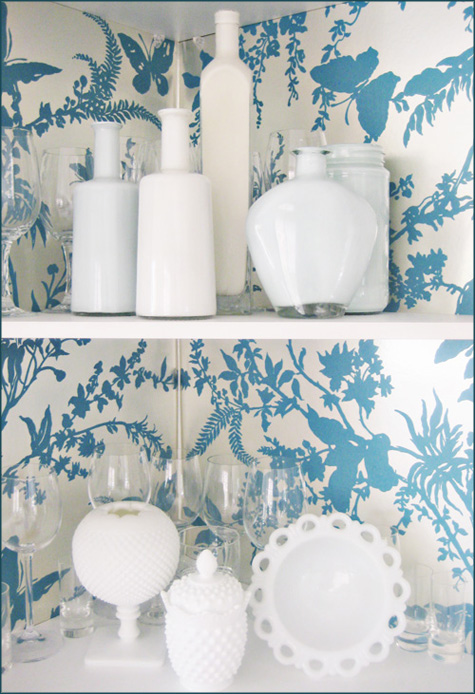 Isn't this clever? I have always loved the look of milk glass and painted vases.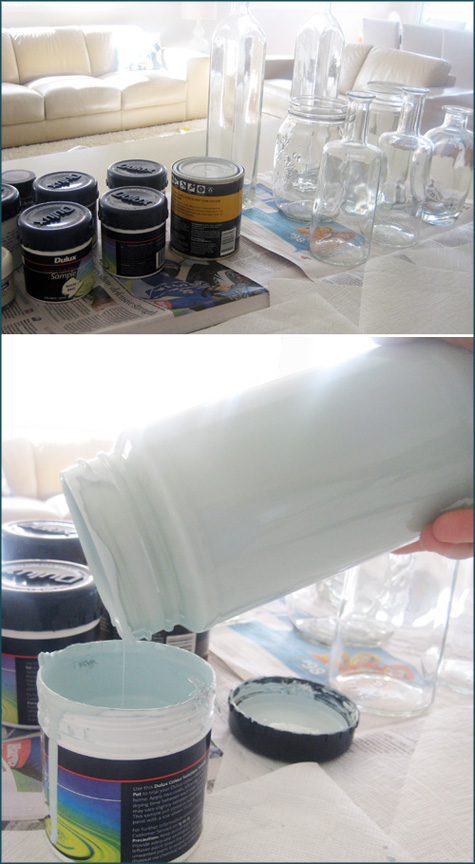 Check out Ish & Chi's full post for the how-to. I can't wait to try this myself!
Tags:
Accessories
,
Crafty Solutions
,
Decorating
,
DIY
,
Home
,
Tutorial
Posted in
Crafty Solutions
,
Home
|
Comment »
May 11, 2010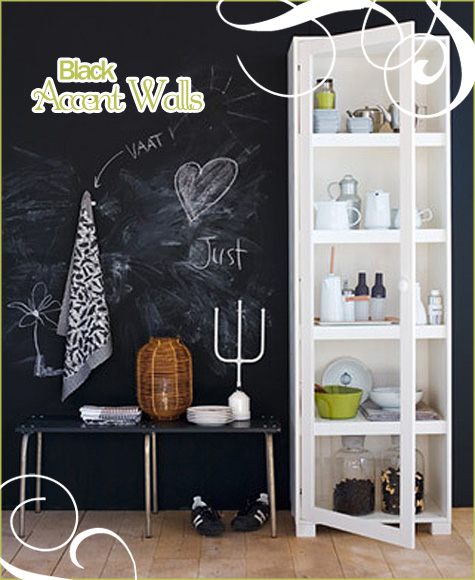 What are your thoughts on black walls? I think they're kinda cool. An accent wall here or there in a strong color can really make a room pop, and an entirely black room can give the illusion of a larger, open space (it doesn't really make a room smaller as most people assume) while still exuding that intimate atmosphere.
My favorite technique is painting your accent wall with chalkboard paint for instant creativity! Now the grocery list, kid's artwork and favorite quotes can be displayed for all to see (and erased as quickly as it went up).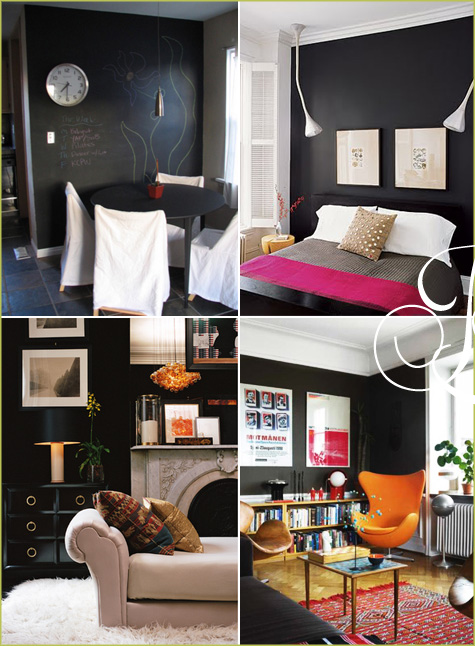 What do you think? Would you ever paint a wall or room black?
A black wall helps artwork and wall collages to prominently stand out: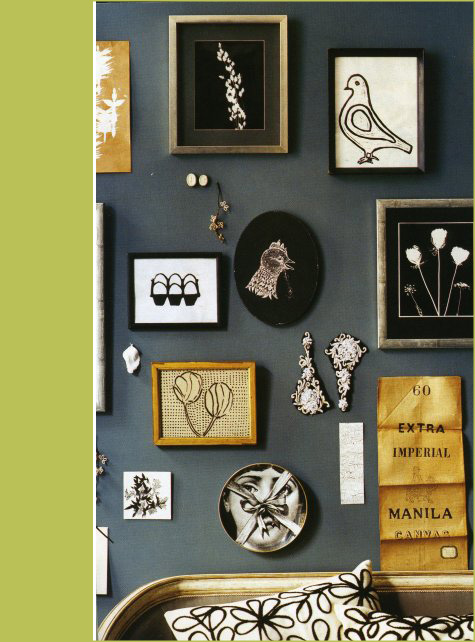 And can bring a sophisticated coziness to a small den: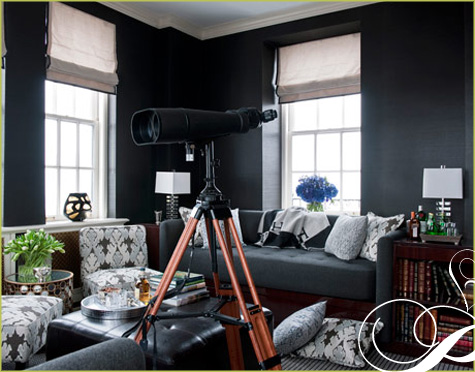 Chalkboard walls are my favorite in the kitchen and bedroom. Choosing a pop of color (like turquoise) helps balance the darker background.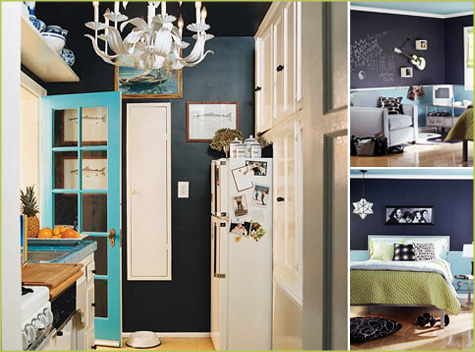 Keep in mind there are many different types of black so before you grab the nearest pitch black gallon of paint, determine if your room would benefit from a blue-black, deep midnight color or dark gray. You're best bet is a matte – avoid the glossies.
If you're not a black-wall-type-of-person, not to worry – but if you are, there are four more delicious examples after the jump! Plus credits for all of the images. Read more »
Tags:
Bedroom
,
Black
,
By Color
,
Chalkboard Walls
,
Decorating
,
DIY
,
Favorite Trends
,
Home
,
Living Room
,
Paint
Posted in
Home
|
14 Comments »
May 7, 2010

I recently discovered a neat little blog (while participating in this series) that has become a regular in my reading: Three Men and a Lady. I asked Michelle if she'd like to participate in PDB's Friday Guest Interview posts so that I could introduce her to you as well!
This mom of two boys has a wonderful knack for interior design. She fills Three Men and a Lady with inspirational ideas and documents her own home design progress (isn't that striped entryway wonderful?):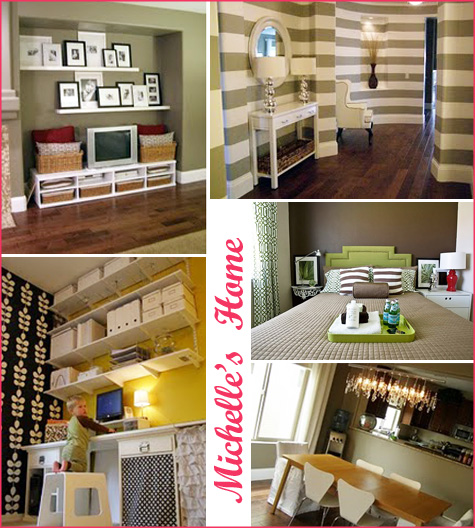 Michelle has a beautiful, modern sense of style with an emphasis on refashioning the worn-down and old, bringing new life and meaning to each of her pieces.
I love her answers to PDB's four interview questions and you'll thoroughly enjoy the eye candy too (especially her grey and yellow living room). Read more »
Tags:
Crafty Solutions
,
Decorating
,
Guest Interview
,
Home
Posted in
Crafty Solutions
,
Guest Blog
,
Home
,
Interview
|
4 Comments »