July 4, 2012
Thank you, thank you, thank you from the bottom of my heart for the comments, the emails (oh, the emails!) and the love after my last post and the events of this weekend. I am so grateful for your encouraging words, kind thoughts and promise of prayers. Monday's post felt quite vulnerable but I was grateful at how well it was received and for all of your virtual hugs and companionship.
We are taking a break today, heading to the beach for a little relaxing in the sun. For my US friends, enjoy your beautiful 4th of July holiday!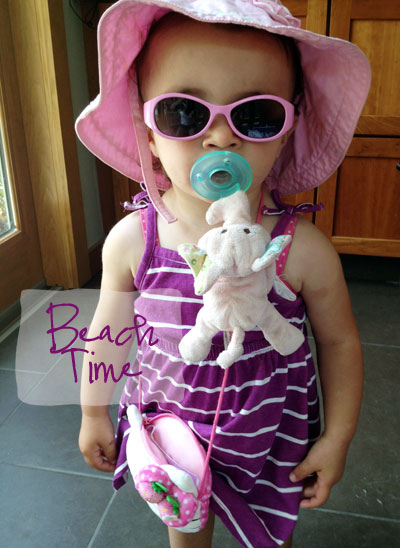 I'm a wee bit embarrassed by the hanging stuffed animal binky, but we're trying to slowly ween Liv off of it. All in due time.
PS you can find a compilation of all July 4th entertaining ideas collected on this blog right here if you're in need of some last minute inspiration.
Tags:
July 4th and Labor Day
Posted in
Family & Friends
,
Holidays
|
2 Comments »
August 25, 2011
With a three-day weekend quickly approaching at the end of the month, I thought it would be fun to share this creative idea from guest contributor Karina over at Hostess with the Mostess.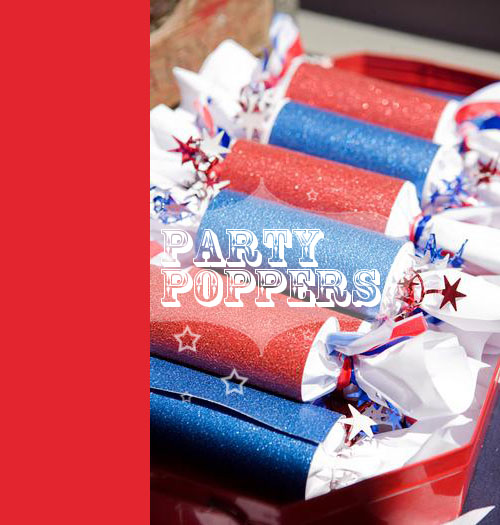 She designed an adorable Red, White & Blue party that includes a fun treat for kids or adults: party poppers!
They make great favors, name cards (across a dinner plate) or prizes. A quick Google search revealed a super easy party popper tutorial, materials include: goodies for inside the popper (candy, little toys, a handmade fortune), toilet paper/paper towel roll, cracker snaps (from a local packaging store or online at packaging/party supply site), tissue paper, ribbon, cardstock, tape or glue. Read all about assembly here.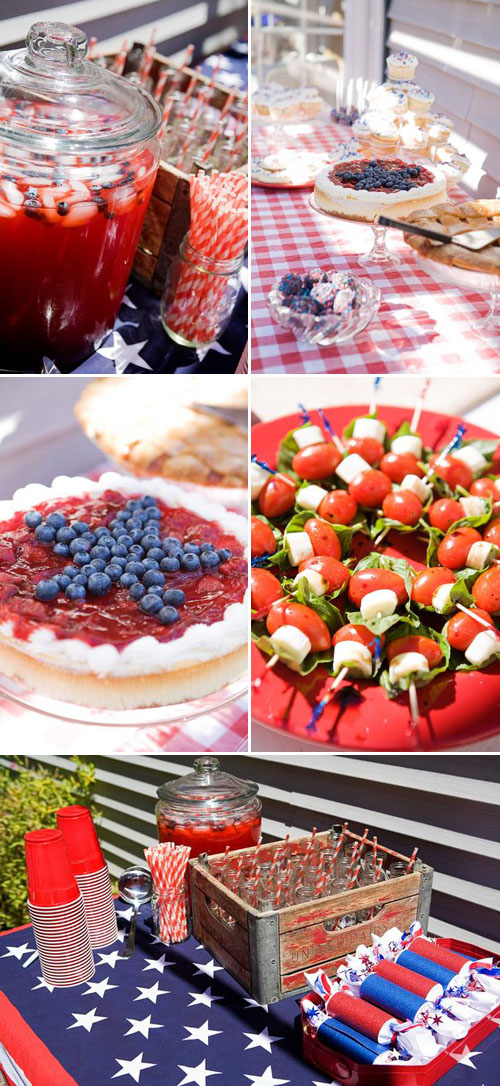 Looking for more Labor Day inspiration? Check out this link which sorts through all July 4th, Memorial Day and Labor Day parties & ideas shared on the blog!
Tags:
DIY
,
July 4th and Labor Day
,
Kids Party
,
Memorial Day
,
Paper Goods
,
Parties & Entertaining
,
Tutorial
Posted in
Parties & Entertaining
|
4 Comments »
July 4, 2011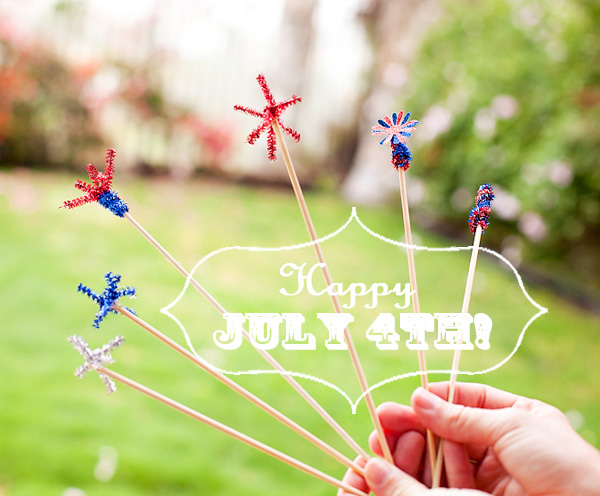 Firework drink skewers courtesy of hwtm.com.
Tags:
July 4th and Labor Day
Posted in
Holidays
|
1 Comment »