June 29, 2011
There's nothing like a holiday designed just for fun in the sun. Whether you'll be spending it on the sand, by a pool or bbqing in the backyard, I hope that this adorable party (featured over at hwtm.com) provides a little Independence Day celebration inspiration.
And don't forget to check out the Entertaining button there on the left sidebar to find even more ideas for the 4th of July (including delicious recipes).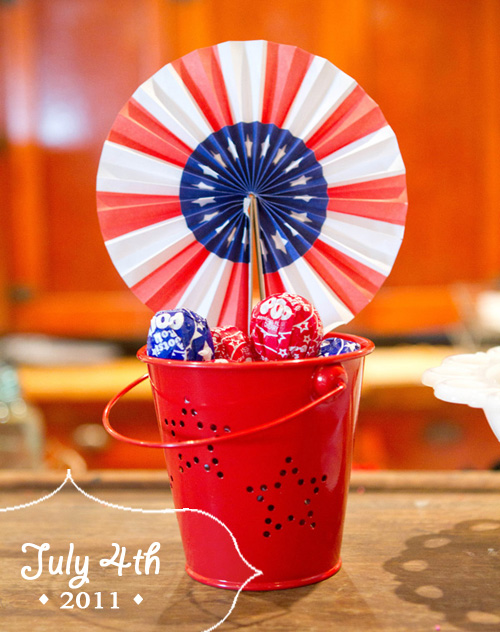 This "vintage Americana" tractor party was designed by Aubrey of Sweet Cheeks Tasty Treats for her son's birthday – but how perfect is it for the 4th of July? Invite the neighbors over for strawberry shortcake and potato sack races, and plan an afternoon of relaxing on this beautiful July day.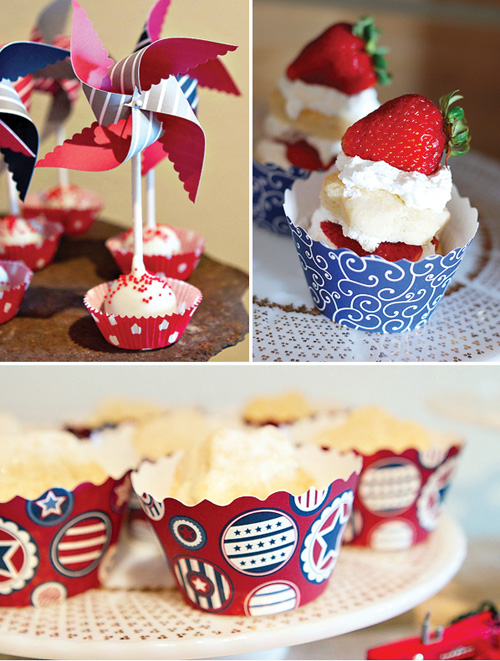 Handmade pinwheels, bunting and delicious cake pops (see how the pinwheels are the cake pop sticks? so clever) add a DIY touch.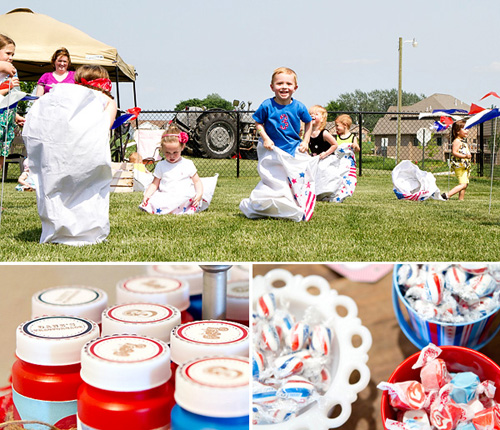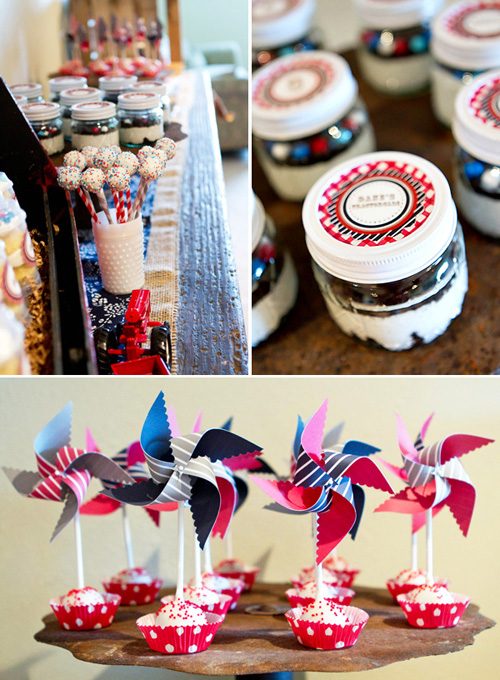 Adorable labels by Printable Parties.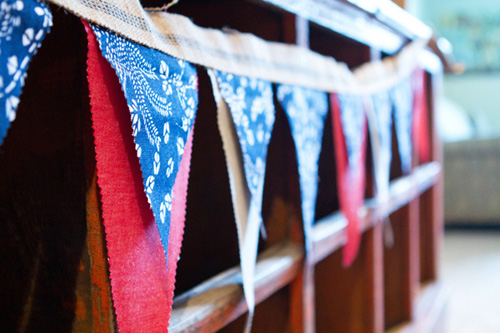 Be sure to check out the full post (and all of the fun details) over at Hostess with the Mostess.
And if you have a few extra minutes today, check out the July/August issue of High Gloss Magazine. I love all of the virtual lookbooks that are being published these days and I thought this particular issue was one of the best I've read by High Gloss. SO much inspiration! I was adding every other page to my inspiration folder on my computer.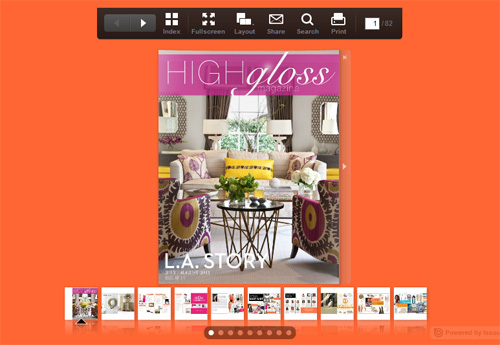 Tags:
Blue
,
Decorating
,
July 4th and Labor Day
,
Kids Party
,
Memorial Day
,
Red
,
white
Posted in
Parties & Entertaining
|
4 Comments »
March 16, 2011
Here's a fun little tip for all of that left over wrapping paper you might have lying around.
I'm a huge fan of using a roll as an impromptu table runner or cut up as individual place mats (it helps incorporate beautiful patterns and colors – plus you can toss it when you're done), but I love the idea of using this simple Martha Stewart tutorial to create small flowers for either a bouquet or even as individual stems wrapped around your silverware or wine glass.
Here's the full DIY instructions.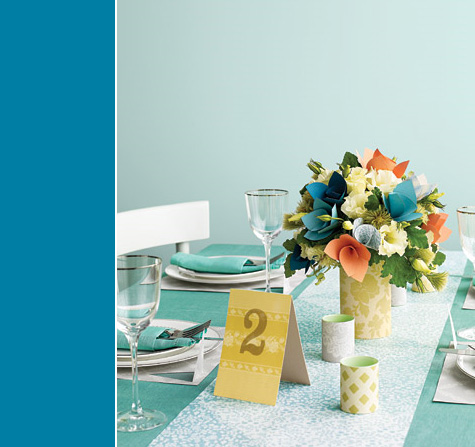 Beautiful, right? Perfect for a shower, birthday or even a wedding. I love how simple and classic it looks!
Tags:
Baby Shower
,
Birthday
,
Bridal Shower
,
Crafty Solutions
,
Decorating
,
Dinner Parties
,
DIY
,
Easter
,
Kids Party
,
Paper Crafts
,
Parties & Entertaining
,
Patterns & Color
,
Tutorial
,
Wedding
Posted in
Crafty Solutions
,
Parties & Entertaining
|
7 Comments »
March 4, 2011
This vintage-esq first birthday is absolutely beautiful. There are too many great details… so I'll just let the pictures do the talking: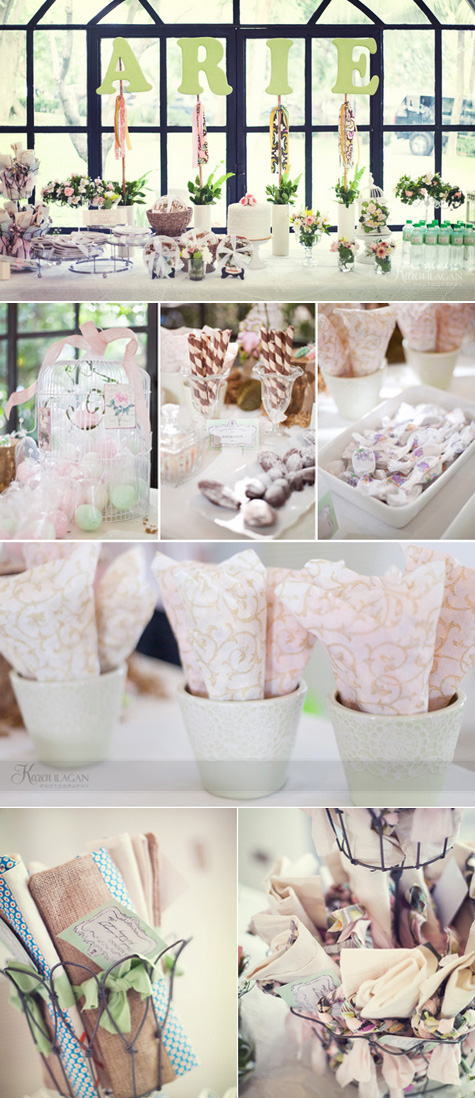 I adore all of the little paper and craft details…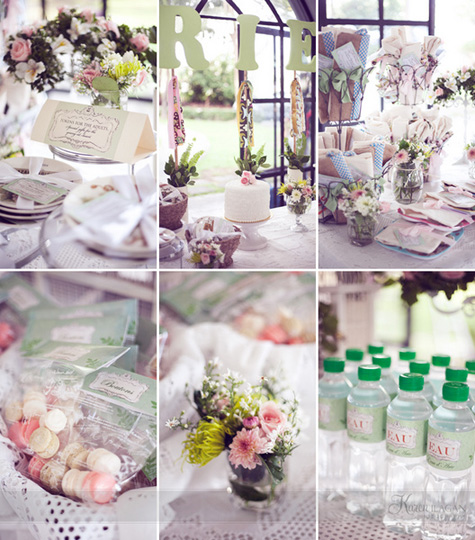 Anna, who owns Blissful Babes in the Philippines, designed this French-inspired celebration for her daughter's first birthday. Wouldn't it be beautiful for a shower or even as wedding inspiration as well?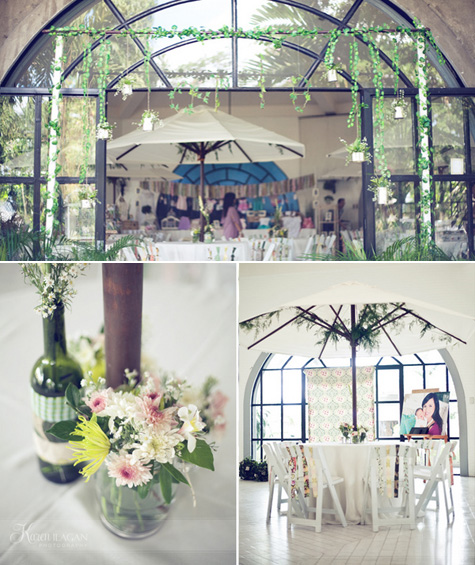 My favorite detail might be the 'year of firsts' table that Anna put together to showcase Arie's very first year (last picture in the below collage), though those fabric birds are amazingly adorable, too!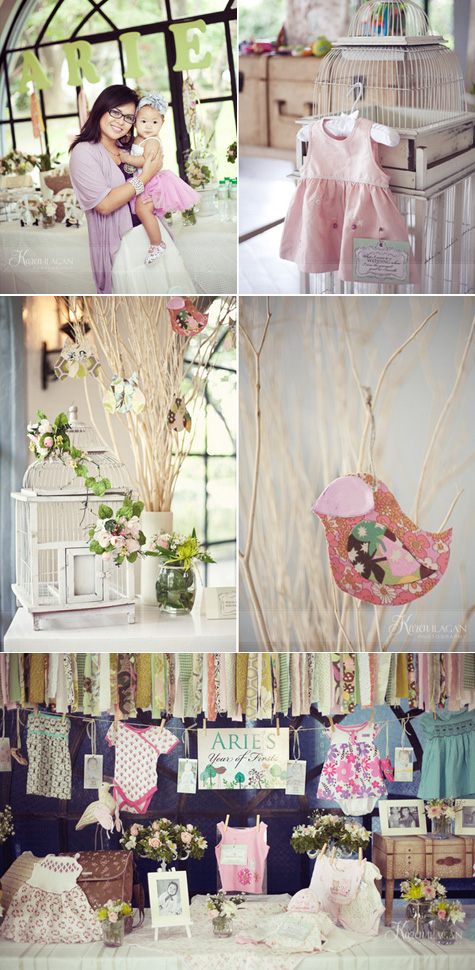 Photography by Karen Ilagan Photography and more delicious images and details over at TomKat Studio!
Tags:
Baby Shower
,
Bridal Shower
,
Decorating
,
Dinner Parties
,
Easter
,
Kids Party
,
Parties & Entertaining
,
Wedding
Posted in
Parties & Entertaining
|
5 Comments »