April 23, 2010

It would be a close call… but if I could choose one person to decorate my home from top to bottom it would be Janell of Isabella & Max Rooms. Her style is a creative combination between traditional & contemporary – with a comfy twist.
I adore her daily posts about diy projects and decorating – Janell shares step-by-step tutorials on everything from sewing and lining drapes to reupholstering occasional chairs, along with her inspiration process for her beautifully decorated home & client projects.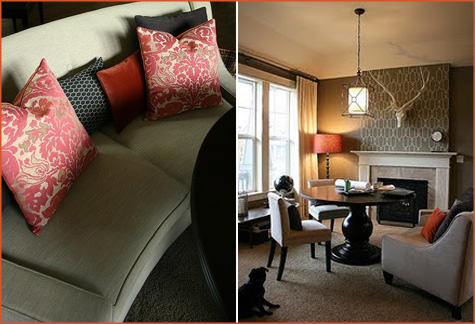 You might recognize the above room from an inspiration board I created a while back for my own living room . I *love* it – everything from the colors to the beautiful patterns and those wonderful antlers above the mantle.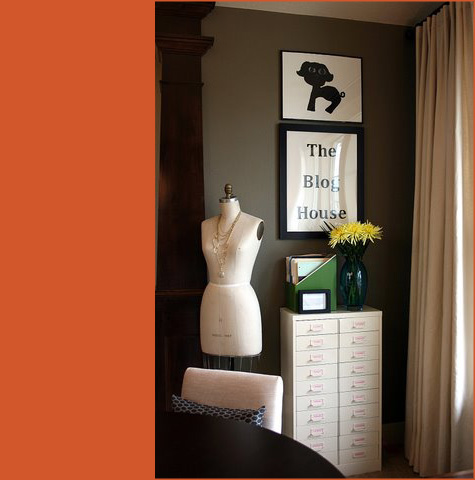 A bit about Janell: "I have always been passionate about design… I first studied painting and drawing, receiving a BFA from the School of the Art Institute of Chicago. After working briefly for a clothing manufacturer, I launched my own line [and] when a move took me to San Francisco I opened a boutique where I continued to design for my wholesale line.
Several years later, with a move to Portland, Oregon and the arrival of my wonderful children Isabella and Max, my focus shifted to the home and interior design. In 2006, I started my current business creating warm and eclectic interiors. It is a field I am thoroughly enjoying being involved in and challenged by!"
Let's dive right into this interview and see the rest of her home! Including her son Max's map-inspired bedroom (the chalkboard paint is genius), a beautiful teal & coral bedroom and remodeled living room. Read more »
Tags:
Bedroom
,
Decorating
,
DIY
,
Guest Blog
,
Guest Interview
,
Kid's Room
,
Living Room
,
Office
,
Patterns & Color
Posted in
Guest Blog
,
Home
,
Interview
|
9 Comments »
November 16, 2009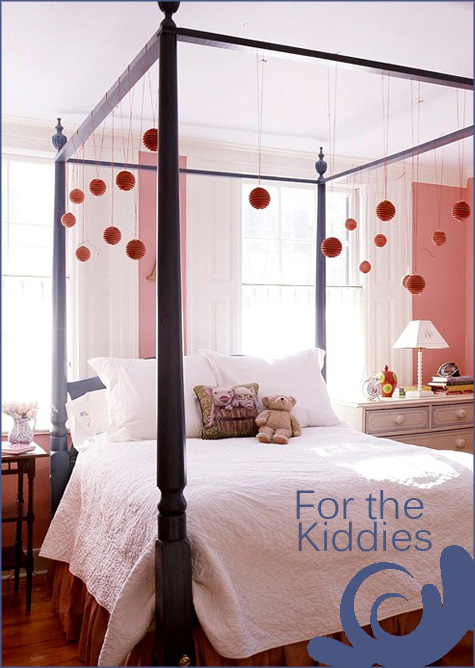 Decorating for children can be so fun — you can be as extravagant and imaginative as you'd like and the room will be appreciated and loved for years to come. Here are a few inspiring ideas from Elle Decor & BHG for adding a little creativity in the world of children.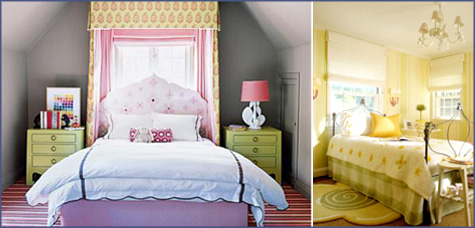 Bright walls and fun fabrics are a must. I love how the above lavender room incorporates brilliantly green bed stands and a complimentary fabric canopy/curtain.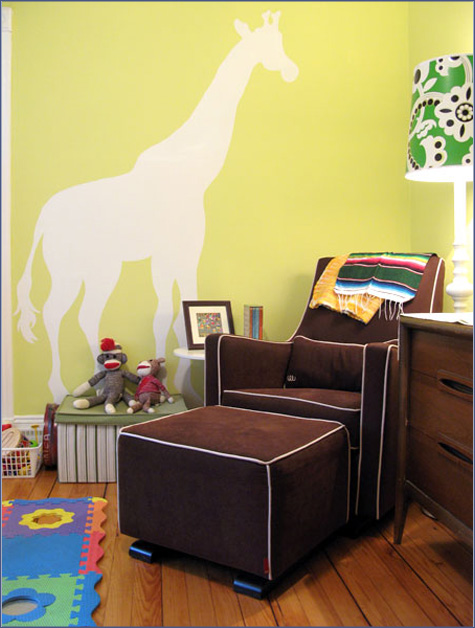 A nursery is an ideal place to add a life size stencil and this giraffe is perfect. I love the lampshade too.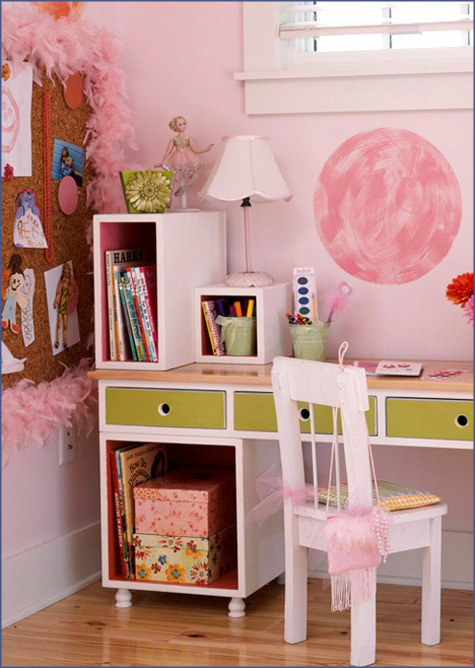 Pretty in pink — it's one hundred percent okay to go way overboard with a little girls room, pink boa trimmings and all. There's too much wonderful inspiration out there! Follow the jump for 8 more fun ideas. Read more »
Tags:
Bedroom
,
Crafty Solutions
,
Decorating
,
DIY
,
Kid's Room
,
Patterns & Color
Posted in
Crafty Solutions
,
Home
|
8 Comments »