February 16, 2010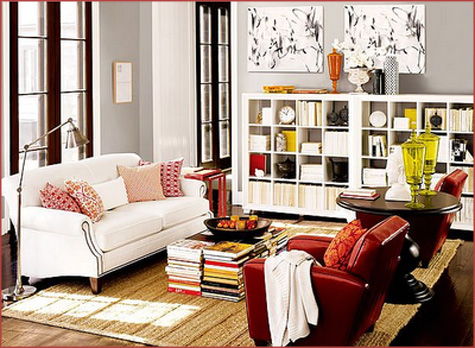 Are you ready for spring yet? While it may be just around the corner, these clean and fresh looks inspired by the month of February couldn't come at a more perfect time! A bit of winter… a bright, brilliant shot of pink or red calling in the spring… that's what February is all about.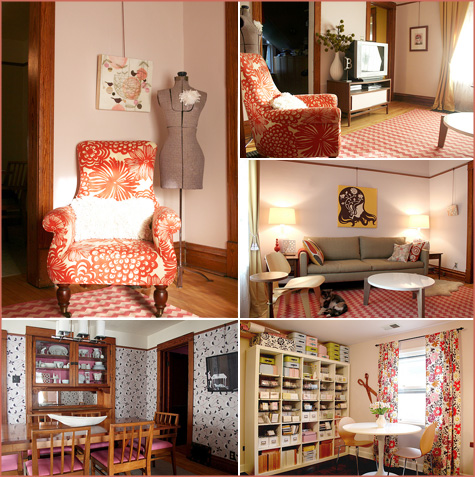 Making it Lovely has achieved the 'February look' spot on. How sweet is her homemade abode? I love Nicole's pink chevron living room rug and that big, wonderful chair.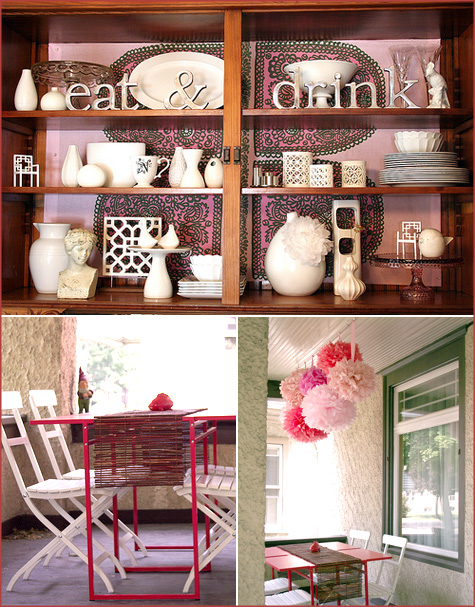 The best part? Nicole's significant other doesn't mind the pink a bit – in fact she notes in her blog that he casually defers to her for nearly all design queries (lucky), and she's created a perfectly lovely space by incorporating the shade!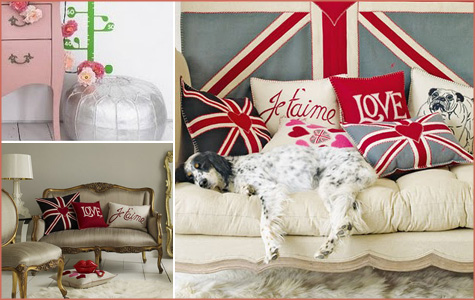 Graham and Green above (via 6th Street Design School) takes home decor love to a new level with cozy pillows and year-round affection.
More Rooms Inspired by February after the jump! Read more »
Tags:
Bedroom
,
By Color
,
Decorating
,
Dining Room
,
DIY
,
Fuchsia
,
Home
,
Living Room
,
Patterns & Color
,
Pink
,
Red
,
Rooms Inspired by the
Posted in
Home
|
3 Comments »
January 22, 2010

Happy Friday! Today I'm sharing one of my very favorite blogs…
Young House Love is an inspiring and informative resource for all things home renovating. Sherry & John, the brains behind this great blog, are a young couple that has tackled every project from floor boards to kitchen remodels.
If you ever want to drop in on a charming duo that is not only rhetorically amusing but also incredibly insightful (step-by-step guides to just about any home project), pop on over! Today Sherry & John share with us a few of their favorite tips… in the form of PDB's four favorite questions… and you'll love their answers.
You may recognize this couple from their appearance on the cover of the 2009 spring edition of The Nest - a popular newlywed magazine from the creators of the The Knot (and a personal favorite). They've also been featured on HGTV's Rate My Space, were key bloggers behind True Value's DIY Blog Squad, and have a wonderful house tour featured here.

Young House Love is part of my daily read. Not every other day and not once a week – but my daily read – because these twenty-something-year-olds are inspiring and creative at a whole new level. I love their fascinating stories and their endless projects… but most importantly I love their engaging and positive attitudes surrounding the whole mess that is remodeling.
As a young home renovating couple ourselves, it's inspiring to see such beautiful progress and 'project tackling' from like-minded friends! Jump on over to their blog and prepare to be thoroughly charmed.
I've provided a few of my FAVORITE before and afters from their sweet little Richmond home, so follow the jump for a wonderful PDB interview and some serious eye candy – and don't forget to visit Young House Love for a step-by-step playback of each of these projects. Read more »
Tags:
Bedroom
,
Before & After
,
Decorating
,
Dining Room
,
Guest Blog
,
Guest Interview
,
guest room
,
Home
,
Kitchen
,
Living Room
Posted in
Guest Blog
,
Home
,
Interview
|
5 Comments »
January 3, 2010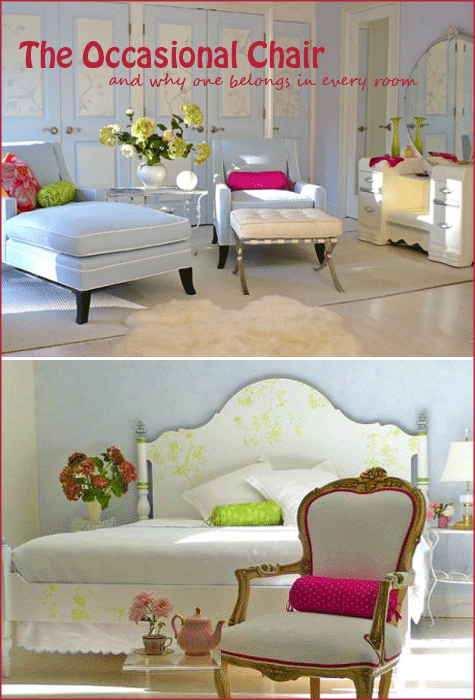 I love occasional chairs for so many reasons… but mostly because they function as a versatile piece of furniture for extra seating, can be as pretty as you'd like and break up the structure of traditional rooms.
Apartment Therapy featured Catherine's cozy blue home and occasional chairs above.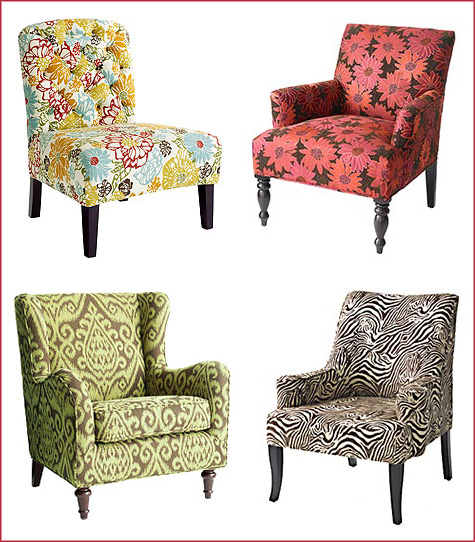 Whether you reupholster your own find from a local thrift store or splurge on a designer look (get that look for less at Pier 1, which features all four chairs above) incorporating a beautifully upholstered chair into a living, dining or bedroom makes a perfect addition.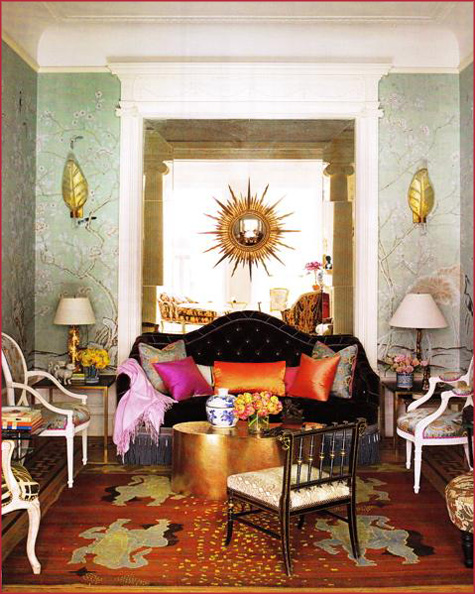 How great are these beautiful French provincial chairs featured at Decor Pad? The old-fashioned formality of traditional sitting chairs takes on a brand new meaning when mixed into an eclectic space.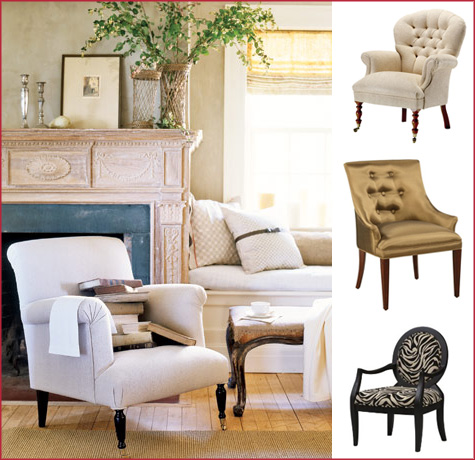 Country Living gets cozy with a linen occasional chair — featured to the right includes the Coniston chair, Chairs 1000 satin chair, and a french beauvoir chair )that's definitely within budget) from Target.
So lovely! More great looks on every budget to follow. Read more »
Tags:
Accessories
,
Decorating
,
Dining Room
,
Fabric
,
Furniture
,
Home
,
Living Room
,
Patterns & Color
Posted in
Home
|
Comment »