October 14, 2009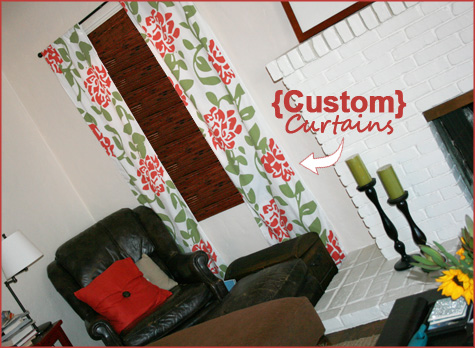 My living room is a room in progress: from day 1 of purchasing our little Spanish cottage in San Diego, it was my goal to get the living room in livable-lovable shape despite the rest of the construction in and around the house. This would be the room where we'd unwind from the day, congregate with friends, sip wine and read a book while a fire warmed our feet. My room requirements included friendly, cozy and just a touch of modern.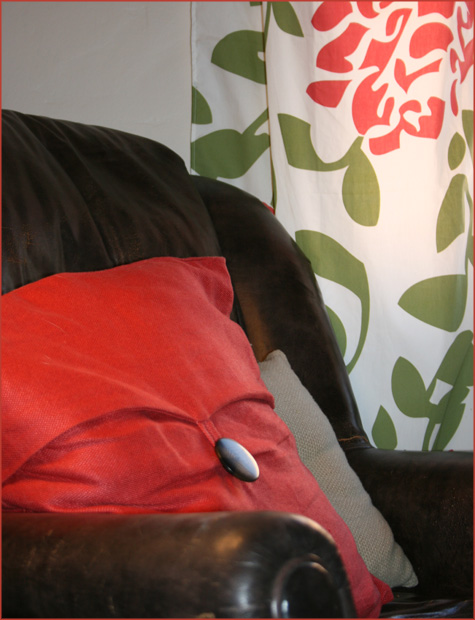 I'll pause here for dramatic effect… and to keep this post short. But follow the jump to continue my living room adventure & learn about my new favorite site: Spoonflower! Read more »
Tags:
Accessories
,
Crafty Solutions
,
Decorating
,
DIY
,
Fabric
,
Green
,
Home
,
Living Room
,
Patterns & Color
,
Red
,
Tutorial
Posted in
Crafty Solutions
,
Home
|
2 Comments »
October 8, 2009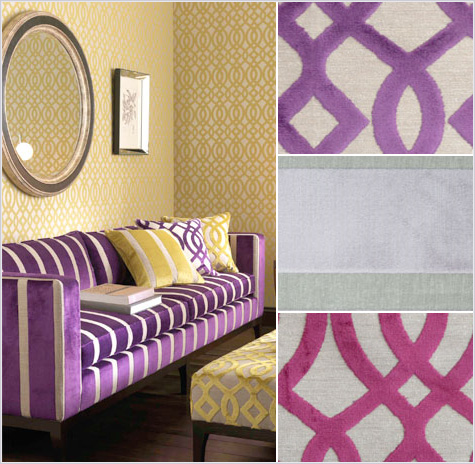 So I've changed the name of my favorite fabric show-and-tell postings to "Fabric of the Week", which more aptly explains the purpose of sharing my favorite prints that I get so darn giddy over (old name: Fabric of the Day, despite the fact that I kept just one beautiful design posted all week!).
This week's fabric, a rich velvet by Du Barry, is a gorgeous print that has caught my eye with it's vibrant colors and bold texture. You want to reach out and pet the walls thats how great the fabric/wallpaper combo looks. Du Barry Velvets is part of the Spring 2009 collection over at Osborne & Little (a treasure trove of great fabrics and wallpapers to check out). I'd LOVE to reupholster a bench or settee for the end of my bed in this bright purple or fuscia — I wonder if the husband would concede.
Tags:
Accessories
,
Bedroom
,
Decorating
,
Fabric
,
Home
,
Living Room
,
Patterns & Color
,
Pink
,
Purple
,
wallpaper
,
Yellow
Posted in
Crafty Solutions
,
Favorite Fabric
,
Home
|
1 Comment »
September 27, 2009
Wallpapering an entire room is daring & bold — it's both painstakingly permanent (at least the application process feels that way…) and uber trendy (will I really love this pattern in 5 years?). But if you're up for the challenge, the results can be marvelous.
It's important to try new themes out on an old room. Even if you're after the new, and you want to just get the project finished, get the home insurance sorted and start enjoying the house, careful planning can benefit you in the long run. Through doing so, you'll end up with a new, bold look for the room, and the experience will teach you loads about decorating regardless of how enamored you are with the result.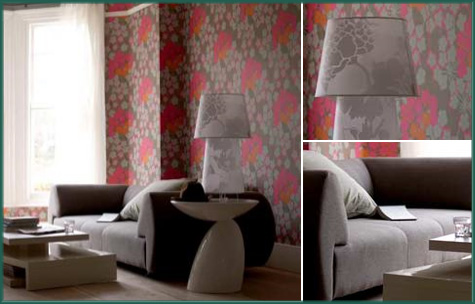 Here are six fantastic living room examples from House to Home that offer casual {and very livable} wallpaper patterns on all four walls of a living room. I have a feeling these won't be going out of style anytime soon…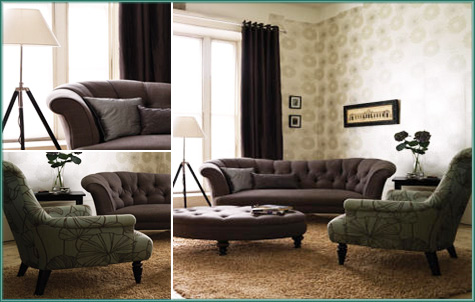 Make a bold move in one of your rooms — this could be a great solution for a reading room or family den that really needs a 'pop'. Wallpaper can also make an excellent accent on a single wall, in a small recessed cubby space (think window seat or alcove) or on a wall overhang (where your tv might be mounted or your fireplace juts out). Read on for more inspiration! Read more »
Tags:
Crafty Solutions
,
Decorating
,
DIY
,
Home
,
Living Room
,
Patterns & Color
,
wallpaper
Posted in
Home
|
1 Comment »