December 26, 2009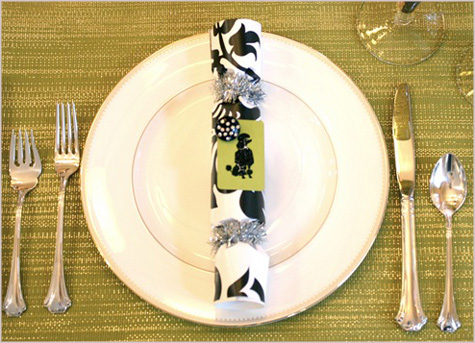 Here's a neat idea for this New Year's Eve. If you're hosting a get-together or dinner party consider this thoughtful treat for your guests — a homemade party cracker! Danielle and Centsational Girl share how.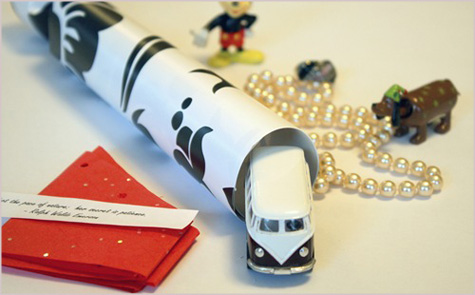 This decorative tube (an empty paper towel holder in this case) is usually filled with little knick knacks (paper crowns, fortune messages, small toys…) and is wrapped in bright shiny colors. Tradition holds that two people pull from each end of the cracker until it *pops*, emptying out the contents. Read more »
Tags:
Christmas
,
Crafty Solutions
,
Dinner Parties
,
DIY
,
Kids Party
,
New Year
,
New Year's Eve
,
Parties & Entertaining
,
Tutorial
Posted in
Crafty Solutions
,
Parties & Entertaining
|
Comment »
December 21, 2009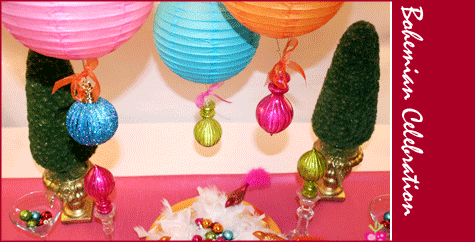 Looking for a unique party theme for Christmas or New Years? Top Party Ideas shares a very festive bohemian spread that would be perfect for either holiday!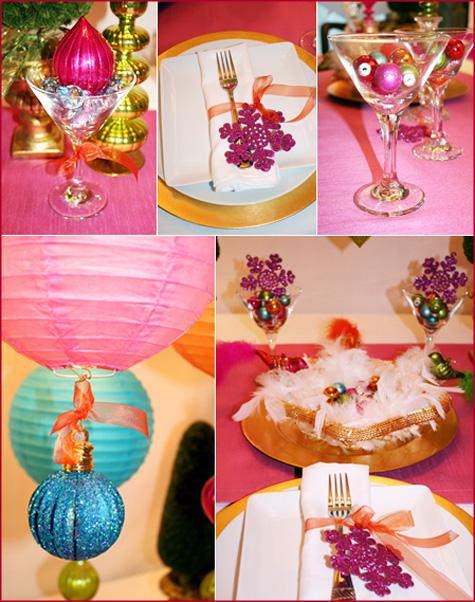 I love the bright colors and sparkly details! Martini glasses filled with pastel mini bulbs and gems as well as the stacked paper lantern ornaments are a few of my favorites (check out this post on handmade paper ornaments to replicate the combination). Read more »
Tags:
Birthday
,
Bridal Shower
,
Christmas
,
Crafty Solutions
,
Decorating
,
Dinner Parties
,
DIY
,
Kids Party
,
New Year's Eve
,
Orange
,
Parties & Entertaining
,
Patterns & Color
,
Pink
,
Purple
Posted in
Crafty Solutions
,
Parties & Entertaining
|
1 Comment »