March 9, 2010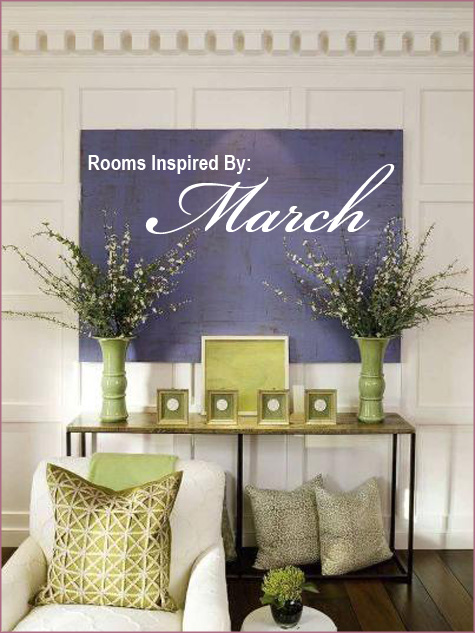 For as long as I can remember I have always associated the month of March with shades of purple… odd, no? If you asked me to describe March I would use 'eggplant' and 'plum' in my summary. I think it was a memory association game I must have used as a child to help me remember the months of the year and days of the week (for example, in my mind Monday is red and Wednesday is yellow – and I have no idea why).
Anyhow, March is upon us and the first buds of spring are beginning to peek through all around. It's fresh and enlivening! Just like the color purple.
Back in April I discovered designer Angie Hranowsky while perusing one of my favorite blogs, Ish and Chi (not to worry – soon to be featured as part of PDB's Friday Interview series).
And guess what? Her entire house exudes shades of lavender, aubergine and violet in the classiest and cleanest of ways.
How beautiful!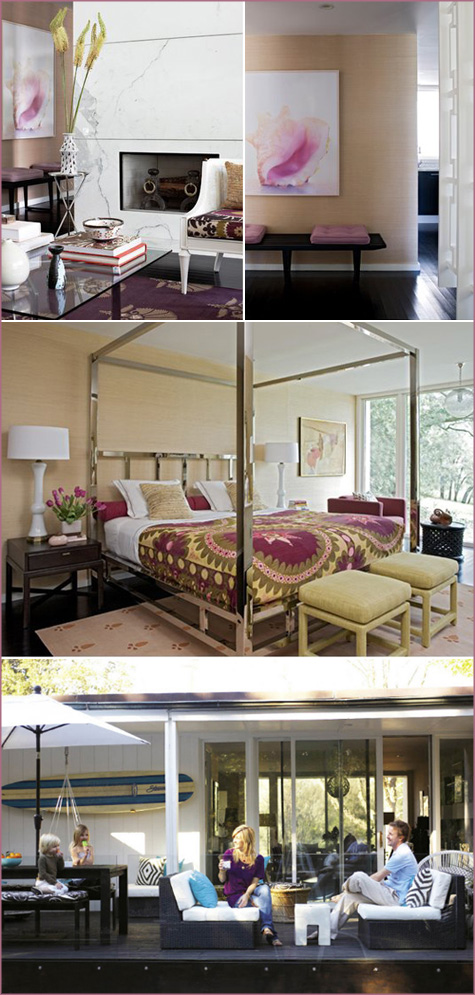 Need a bit more inspiration in the lilac realm? Here are a few more rooms to bring out the spring in your home (the last being one of my favorites). Read more »
Tags:
Bedroom
,
By Color
,
Decorating
,
Home
,
Living Room
,
Paint
,
Patterns & Color
,
Purple
,
Rooms Inspired by the Month
Posted in
Favorite Interior Designers
,
Home
|
3 Comments »
January 11, 2010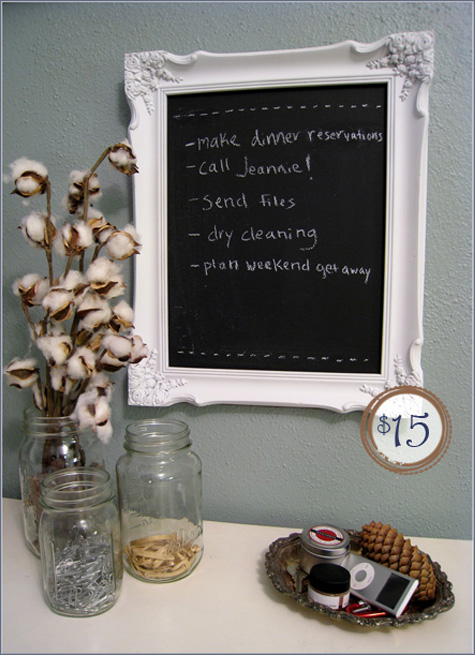 This is an oh-so-clever idea from the very crafty b*spoke that I just love! How simple and how sweet. I'm thinking this little board would look just perfect in my kitchen, and that I might have an ideal frame lying around from a recent garage sale find…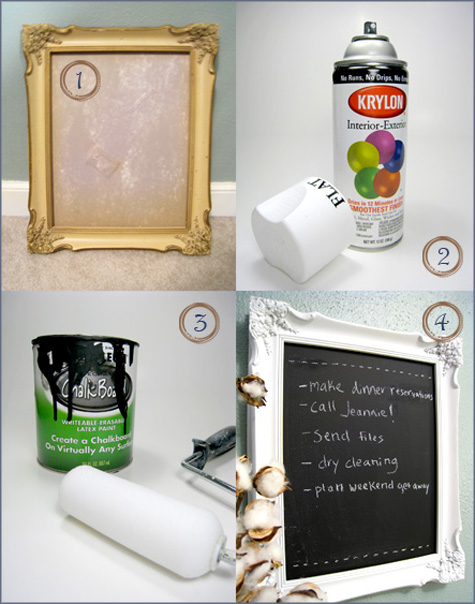 The quick and dirty directions:

(1) Paint your frame your favorite color
(3) Use chalkboard paint to thoroughly cover inner glass
(4) Hang and admire
Jump on over to the FULL DIY instructions here! Check in on her great tips and tricks for making this project as easy as possible. Bethany is incredibly talented and b*spoke is scheduled to be featured in an upcoming Friday Guest Blog post… stay tuned!
Tags:
Accessories
,
Before & After
,
Crafty Solutions
,
Decorating
,
DIY
,
Home
,
Kitchen
,
Paint
,
Tutorial
Posted in
Crafty Solutions
,
Home
|
7 Comments »
December 18, 2009

This week my guest blog interview is inspired by everything handmade… and it's wonderful! Take a journey with me to visit Disney of Ruffles and Stuff and her beautiful DIY world.
As we approach the holidays and our wallets become a bit barer (and our New Year's resolutions a bit stronger!) I thought it would be the perfect opportunity to introduce you to a very lovely lady that embodies all things crafty and (most importantly!) pretty. A personal resolution of mine is to cut back on the 'purchasing' and up the 'repurposing' for home decor — and Ruffles and Stuff is the PERFECT blog to meet such requirements.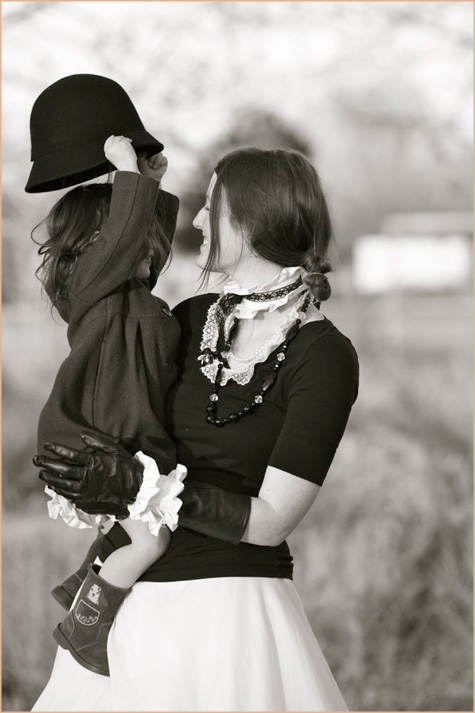 What's most exciting is that all images in today's interview are projects handmade by Disney herself! She covers the gamut of delicate slippers (see below) to framed flowers and ruffled lampshades (after the jump). Disney also designs and creates beautiful clothing (see Chanel-inspired cuffs above) for herself and her two year-old-daughter.
Disney shares that her two greatest joys in life are rain and coffee (she's a Washington native) and that "other than reading Dr. Seuss and scraping play-dough off of the floor, my favorite thing to do in my spare time is craft!"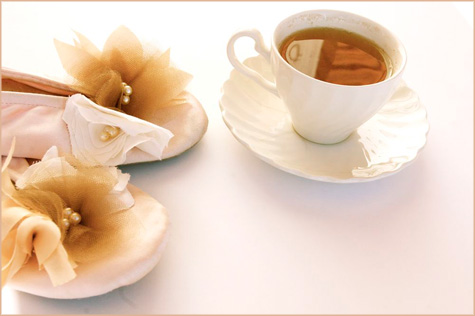 I love that her living room walls are black and that she offers step-by-step directions on making your own bib necklace… and you must read her answers to the four PDB questions (and check out pictures of her home makeover and projects) after the jump! Read more »
Tags:
Bedroom
,
Crafty Solutions
,
Decorating
,
Dining Room
,
DIY
,
Fabric
,
Guest Blog
,
Guest Interview
,
Home
,
Living Room
,
Paint
Posted in
Crafty Solutions
,
Guest Blog
,
Home
,
Interview
|
7 Comments »