August 25, 2011
With a three-day weekend quickly approaching at the end of the month, I thought it would be fun to share this creative idea from guest contributor Karina over at Hostess with the Mostess.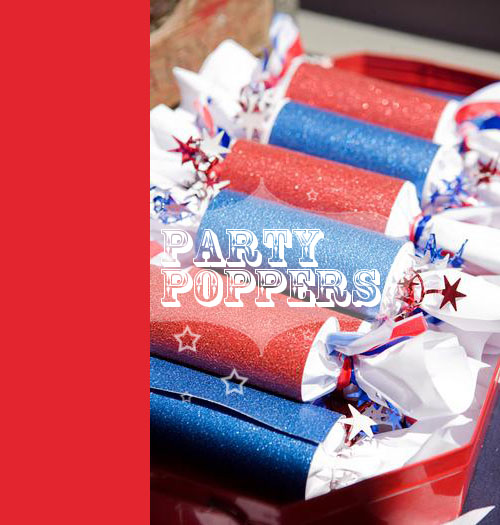 She designed an adorable Red, White & Blue party that includes a fun treat for kids or adults: party poppers!
They make great favors, name cards (across a dinner plate) or prizes. A quick Google search revealed a super easy party popper tutorial, materials include: goodies for inside the popper (candy, little toys, a handmade fortune), toilet paper/paper towel roll, cracker snaps (from a local packaging store or online at packaging/party supply site), tissue paper, ribbon, cardstock, tape or glue. Read all about assembly here.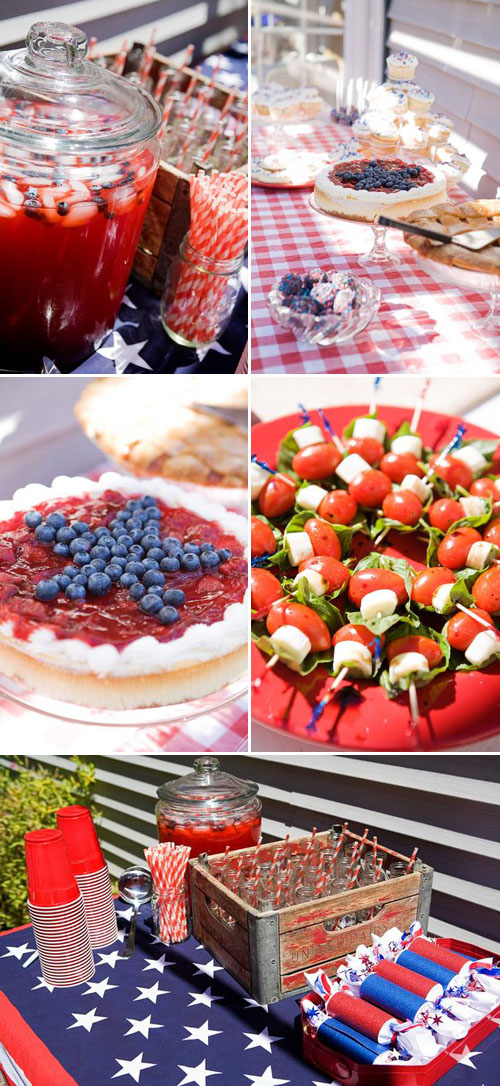 Looking for more Labor Day inspiration? Check out this link which sorts through all July 4th, Memorial Day and Labor Day parties & ideas shared on the blog!
Tags:
DIY
,
July 4th and Labor Day
,
Kids Party
,
Memorial Day
,
Paper Goods
,
Parties & Entertaining
,
Tutorial
Posted in
Parties & Entertaining
|
4 Comments »
August 10, 2011
It's starting to get a little hot. Okay, a lot hot. Some call these the Dog Days of Summer and I have a feeling we're in for a good one.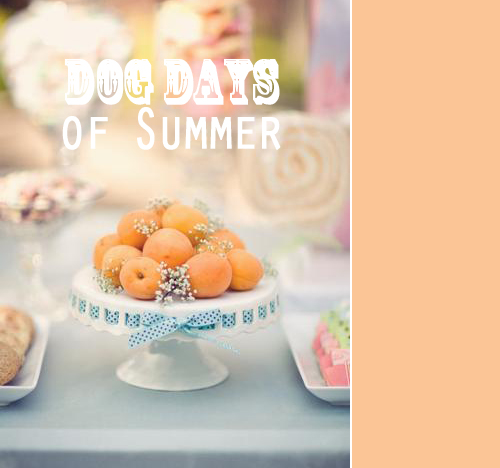 But right now all I can think about is pretty pastel fabric blowing in the breeze, as in this beautiful outdoor celebration that would make for an ideal excuse to throw a whimsical summer soiree.
Summer + cherry pie + vintage = favorite reason to throw an afternoon party. Lawn games, anyone?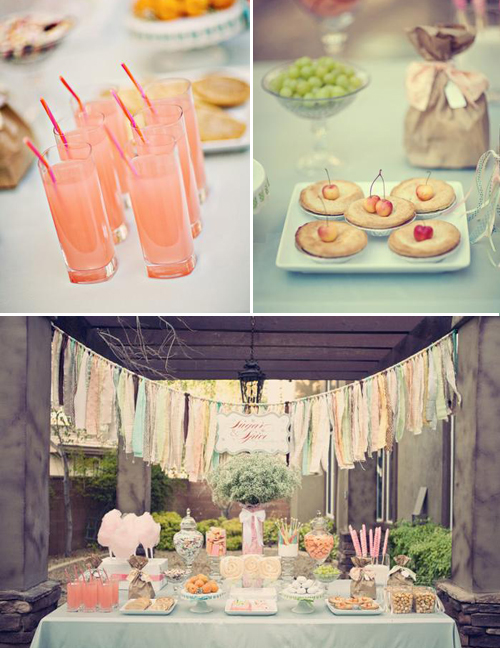 Designed by Suzanne of She Paperie, this outdoor party was recently featured here at HWTM.com.
I'm especially loving the torn fabric garland, it makes the perfect backdrop for the dessert table and would look so pretty strung around any outdoor event.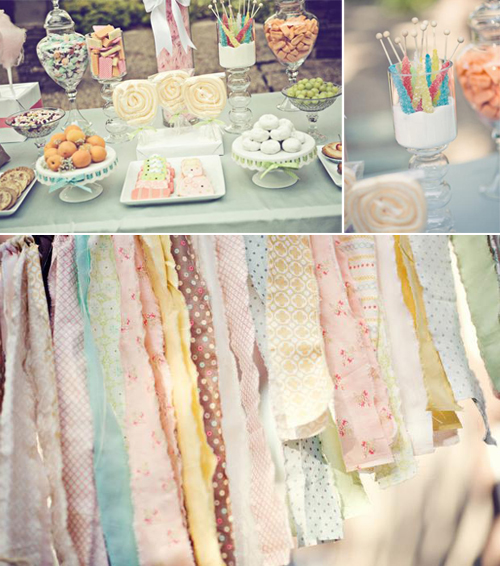 Bring on the sunshine!
Tags:
Baby Shower
,
Birthday
,
Bridal Shower
,
By Color
,
Decorating
,
Dinner Parties
,
DIY
,
Fabric
,
Kids Party
,
Outdoor Entertaining
,
Parties & Entertaining
,
Pink
,
Teal
,
Wedding
,
Yellow
Posted in
Parties & Entertaining
|
3 Comments »
August 1, 2011
With all of this talk of construction over here it's time for a little prettiness. Here's a fabulous tutorial that I recently spotted that I can't wait to try!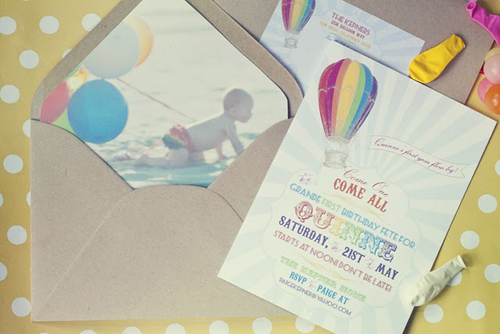 How creative! This would be so cute for a shower, wedding announcement or even as the lining in a thank you card (I'm picturing an adorable picture from a kid's party with a little handwritten note from the birthday boy or girl).
Because it's an artistic twist on the usual envelope liner rather than a picture to be displayed on the fridge, you could definitely get away with printing on regular cardstock paper from your home computer. Better yet, try printing a favorite photo over a subtly patterned piece of scrapbooking paper.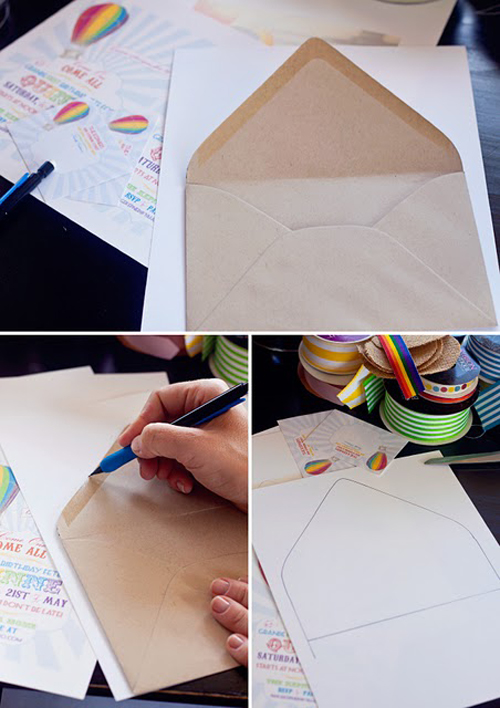 Full tutorial over here at Paiges of Style. Love this idea.
Tags:
Baby Shower
,
Birthday
,
Bridal Shower
,
Crafty Solutions
,
DIY
,
Kids Party
,
Paper Goods
,
Parties & Entertaining
,
Tutorial
,
Wedding
Posted in
Parties & Entertaining
|
4 Comments »