May 23, 2011
Recently Centsational Girl began a terrific little weekly 'Best of the Blogosphere' round-up that I've really enjoyed checking out. When this idea popped up by Ruffled, it reminded me immediately of these West Elm lanterns that I used in this outdoor inspiration board for the May issue of San Diego Magazine.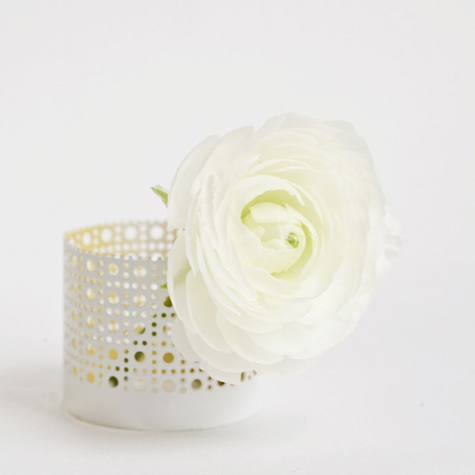 Pretty similar, right?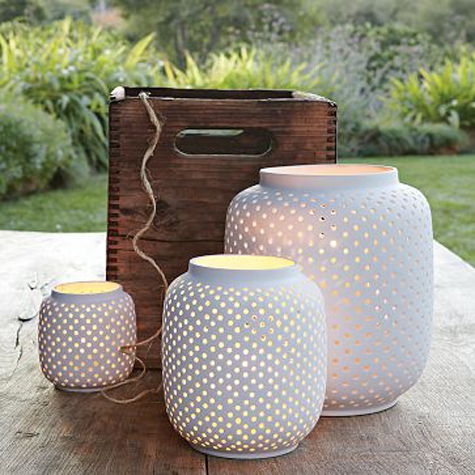 So simple and so lovely – these would look beautiful around a garden party or as centerpieces for a wedding. And I love that they're made out of the metal found on a used radiator cover!! Really, I know it's crazy. So resourceful. You could also use upcycled perforated metal sheets or purchase from a major home supply store.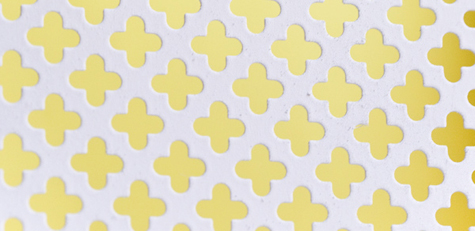 A bit of white spray paint for the metal and an immediate transformation. The clover design is an added perk.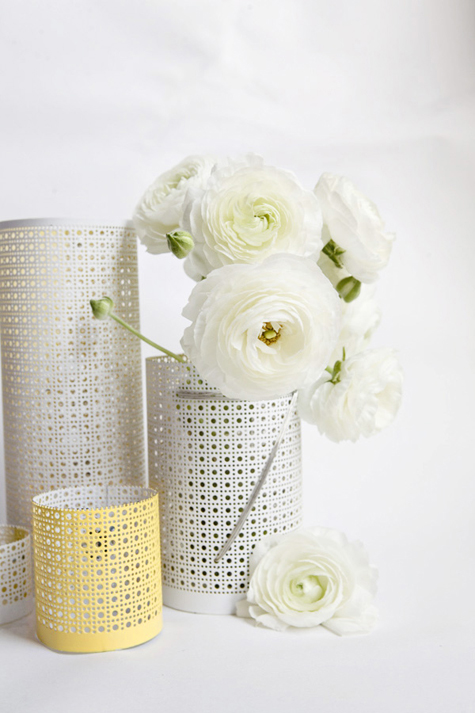 Full tutorial here.
Hope you had a lovely weekend! We traveled out to South Bend, Indiana for my brother's graduation from the University of Notre Dame. We're having a great time and I had the chance to celebrate my birthday on Sunday with family while there!
Tags:
Accessories
,
Crafty Solutions
,
Decorating
,
Dinner Parties
,
DIY
,
Home
,
Parties & Entertaining
,
Patterns & Color
,
Wedding
,
white
Posted in
DIY
,
Home
,
Parties & Entertaining
|
1 Comment »
May 18, 2011
I saw this tutorial over at TomKat Studios and I can't wait to replicate for a future celebration.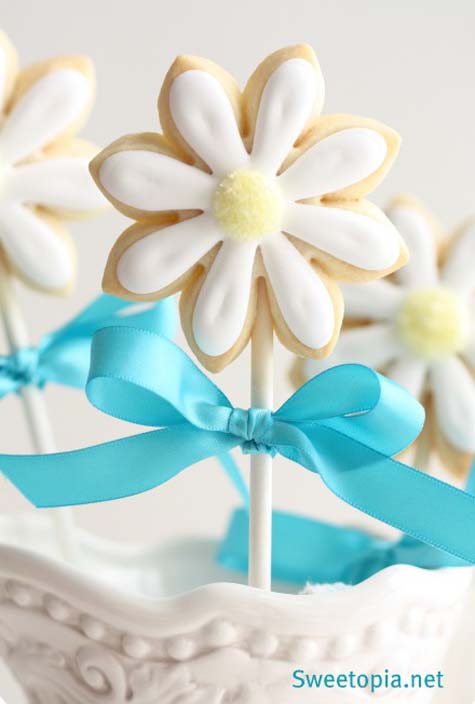 So cute, right? You could use any cookie cutter and decorate in so many different ways to customize for a kids or holiday party.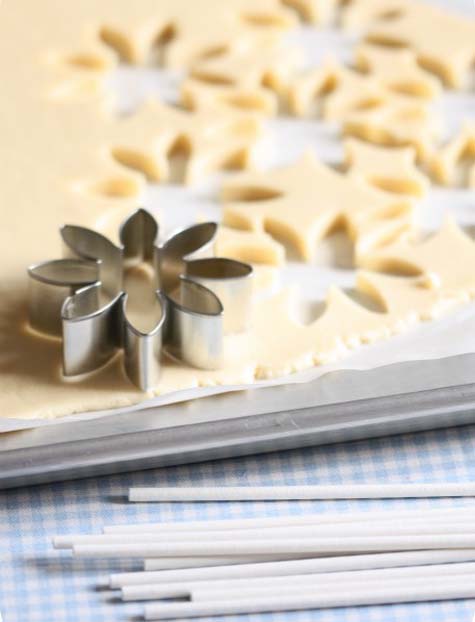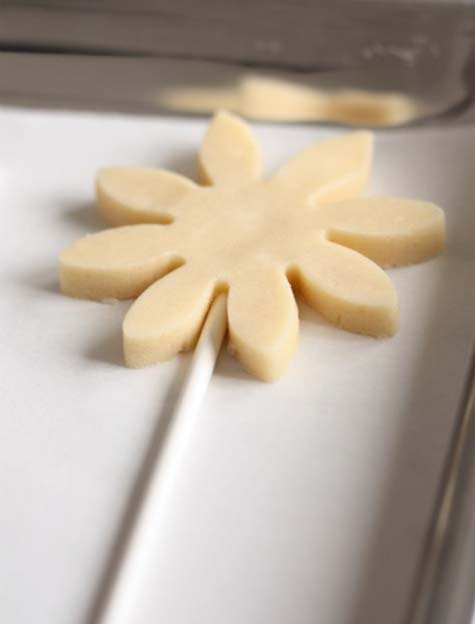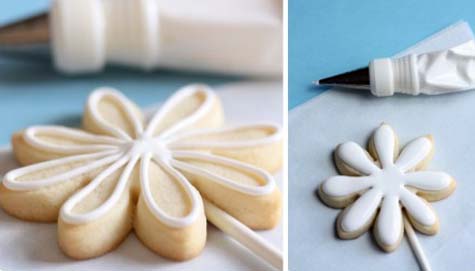 Head on over to Sweetopia for more adorable baking ideas!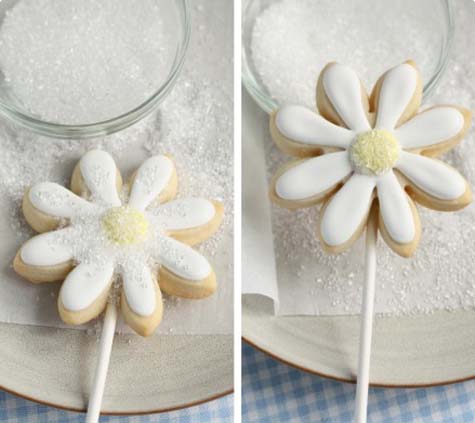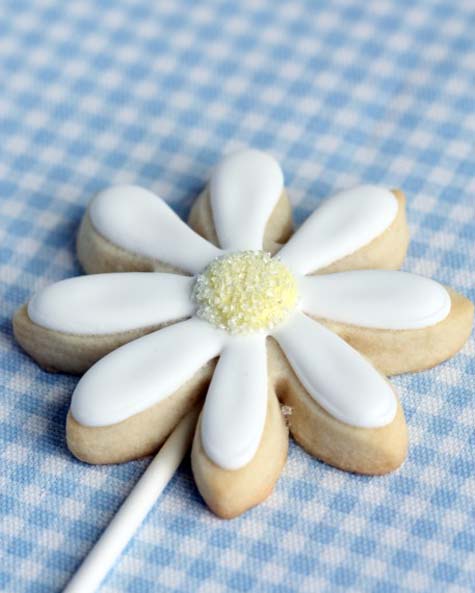 In depth step-by-step directions for the Daisy Cookie Pops right here.
Tags:
Baby Shower
,
Bridal Shower
,
Desserts
,
Kid's Parties
,
Parties & Entertaining
,
Recipes
Posted in
DIY
,
Parties & Entertaining
|
1 Comment »
April 12, 2011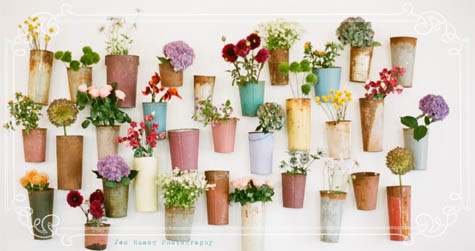 Easter is just around the corner! I picked up a bouquet of daffodils and tulips just the other day at the market and they added such a bright and fresh touch to our kitchen and dining room. Any type of bulb flower at a sweet price is a definite nod that spring is here.
Here are some of my favorite Easter entertaining ideas – after all, it's a mere two and a half weeks away!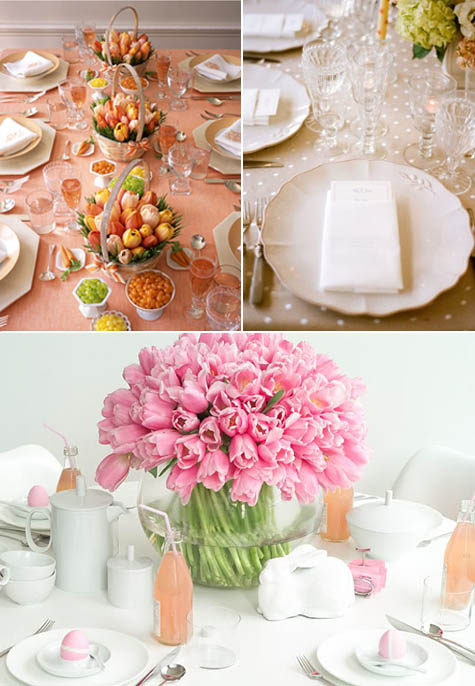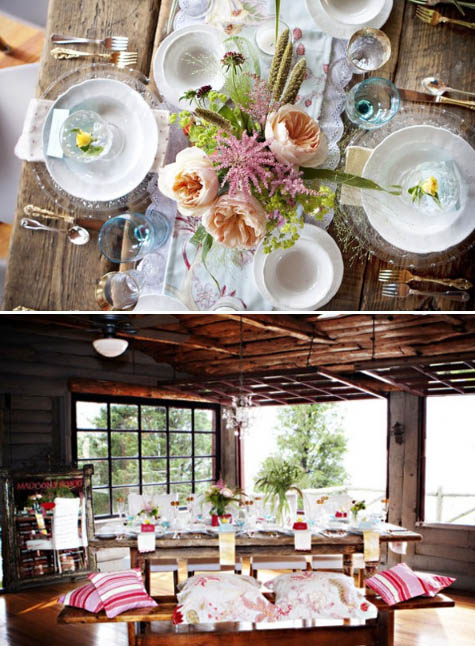 We're celebrating Easter with family and I think a casual brunch outdoors would be a lovely way to relax.
Purples, pinks, corals, creams… the inspirational palette for this year.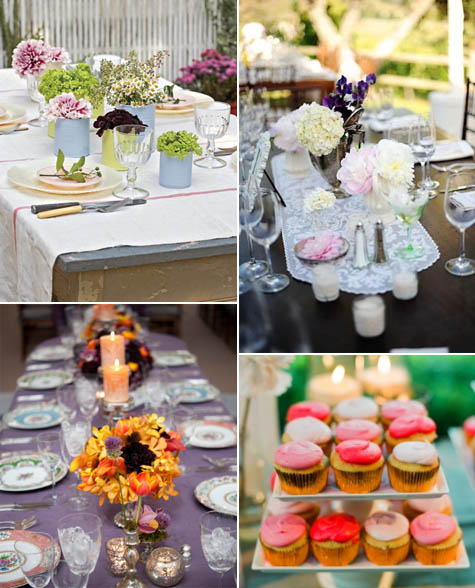 I have several white paper lanterns that I hang at varied heights for just such occasions.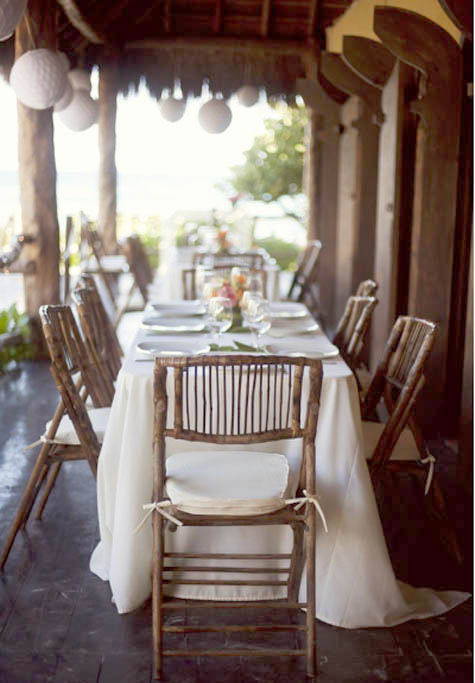 A simple spread of french toast, boysenberry syrup and fresh squeezed oj? Yes please. Served atop vintage dishware with mismatched glasses around a centerpiece of beautiful flowers – double yes.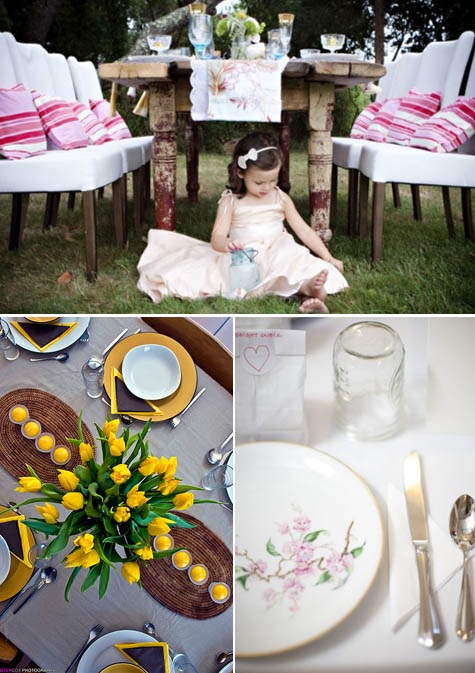 Alright, so I probably won't hang antique chandeliers above the table, but it's pretty, right?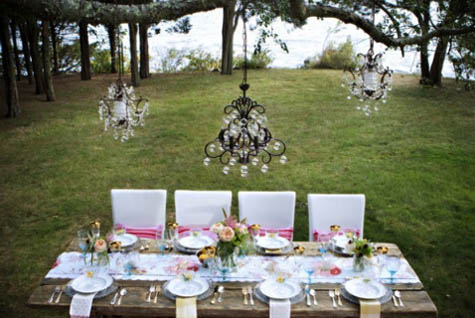 Here are a few more inspirational Easter ideas!
Images above: Style Me Pretty, Hatch Creative Studio, Country Living, Martha Stewart & My Culinary Canvas
Tags:
Decorating
,
Dinner Parties
,
Easter
,
Parties & Entertaining
,
Pink
,
Purple
Posted in
Holidays
,
Parties & Entertaining
|
3 Comments »