December 9, 2009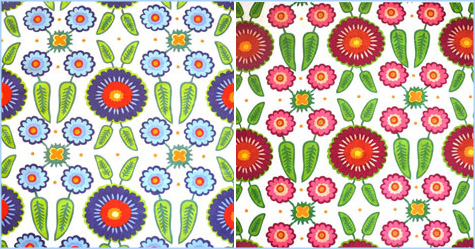 I am long overdue to share one of my favorite fabrics… but I promise that this collection from Susan Sargent is worth the wait. Her gorgeous floral prints are modern with a hint of big botanical retro. I love them all! Check out her site to view the entire collection.
I'm ready to reupholster a fun sitting chair in this great patterned print! Or how about curtains for an office or a little girl's room? This print would also make a great tablecloth or runner.
Tags:
Decorating
,
Fabric
,
Patterns & Color
Posted in
Favorite Fabric
,
Home
|
Comment »
December 8, 2009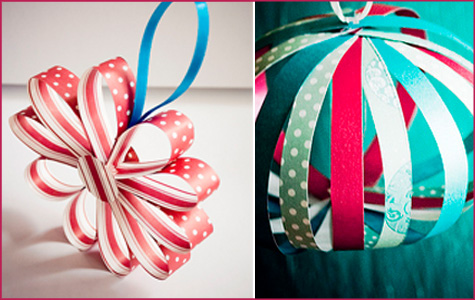 Whether you're looking for the perfect way to use up left over scrapbooking paper, an easy diy project for the kids or how to add a special handmade touch to the holidays, paper ornaments are fun and easy to make! How lovely are these unique examples and the artists behind them?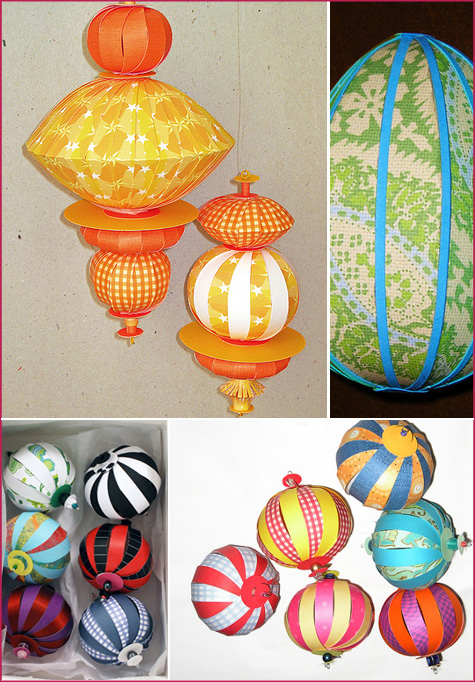 Danielle Hamilton features beautiful handmade paper ornaments that are nothing short of inspirational (very top) and Carlos N Molina has the most amazing eye-candy website all about paper projects — which includes templates and how-tos for his globe and stacked ornaments (ornament collage directly above).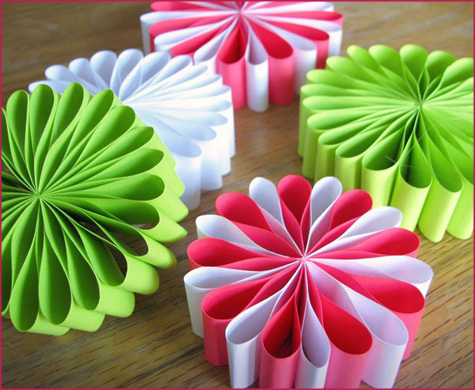 Perfect for hanging from the chandelier over the dining room table, stringing as garland in the windows or on the mantel, stacked casually as a dinner party centerpiece, or displayed in a large bowl on the coffee table. Oh yes, you could hang them from the tree, too.
Follow the jump for more crafty creations — from super simple to very elaborate — and the how-to for paper flower ornaments! Read more »
Tags:
Christmas
,
Crafty Solutions
,
Decorating
,
DIY
,
Home
,
Kids Party
,
Parties & Entertaining
,
Patterns & Color
,
Tutorial
Posted in
Crafty Solutions
,
Home
,
Parties & Entertaining
|
7 Comments »
November 16, 2009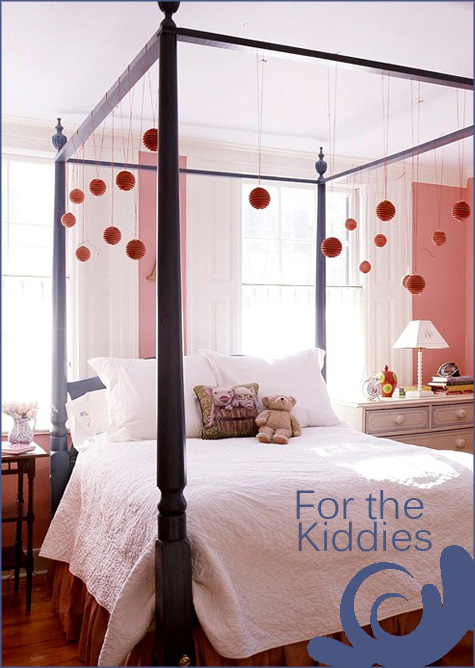 Decorating for children can be so fun — you can be as extravagant and imaginative as you'd like and the room will be appreciated and loved for years to come. Here are a few inspiring ideas from Elle Decor & BHG for adding a little creativity in the world of children.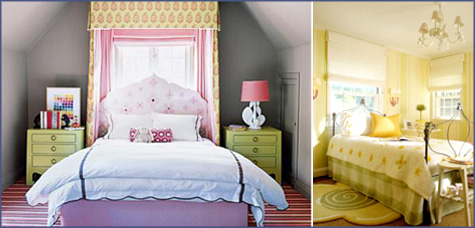 Bright walls and fun fabrics are a must. I love how the above lavender room incorporates brilliantly green bed stands and a complimentary fabric canopy/curtain.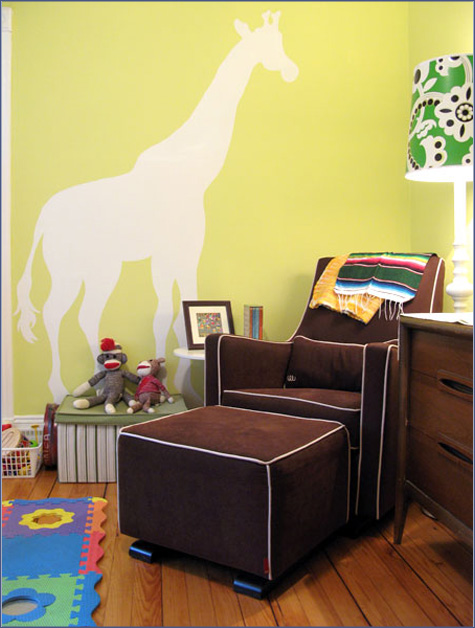 A nursery is an ideal place to add a life size stencil and this giraffe is perfect. I love the lampshade too.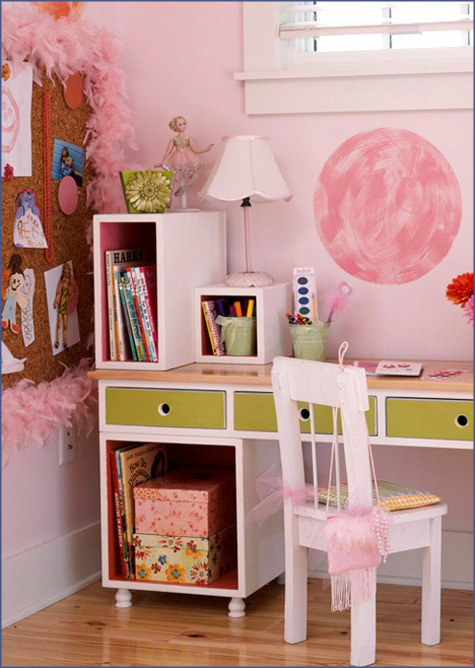 Pretty in pink — it's one hundred percent okay to go way overboard with a little girls room, pink boa trimmings and all. There's too much wonderful inspiration out there! Follow the jump for 8 more fun ideas. Read more »
Tags:
Bedroom
,
Crafty Solutions
,
Decorating
,
DIY
,
Kid's Room
,
Patterns & Color
Posted in
Crafty Solutions
,
Home
|
8 Comments »