September 30, 2009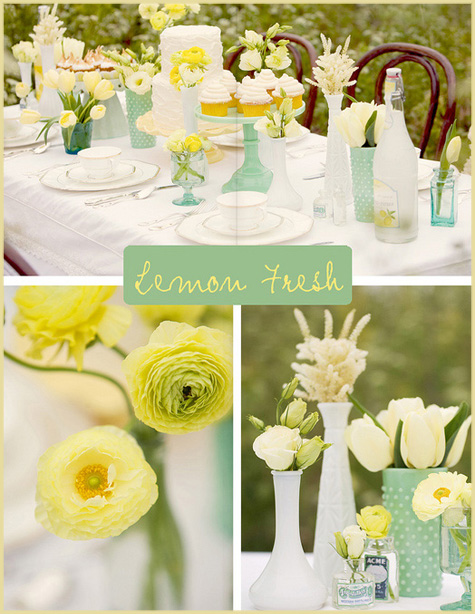 I love the color yellow, it's so light, bright and cheery that just the thought of it puts a smile on my face. These lemon yellow party themes do too — and they're full of creative ideas for a celebration in any color of the rainbow. I'm loving the soft green accents that Utterly Engaged has tied into this Lemon Fresh bridal shower (especially the green pedastal cake stand)!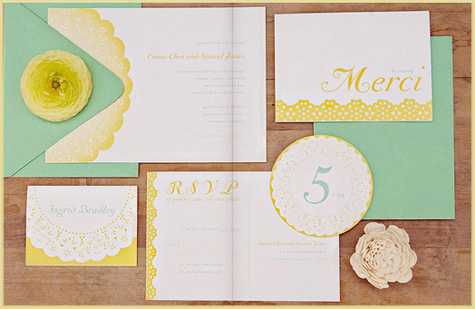 I'm brainstorming a baby shower for a friend who's waiting to find out the baby's sex, and it has been so fun seeking out new colors to incorporate instead of the traditional blue and pink. It's lemon yellow that I love today, but word has it that mommy's leaning towards green as her neutral, so bring on the kelly, lime and sage!
Follow the jump for two more parties full of bright, cheery ideas… including a yellow paper lantern and balloon lined dessert table, mini clothespinned favors and an adorable lemonade label. Read more »
Tags:
Baby Shower
,
Bridal Shower
,
By Color
,
Decorating
,
Dinner Parties
,
Easter
,
Parties & Entertaining
,
Patterns & Color
,
Wedding
,
Yellow
Posted in
Parties & Entertaining
|
5 Comments »
September 28, 2009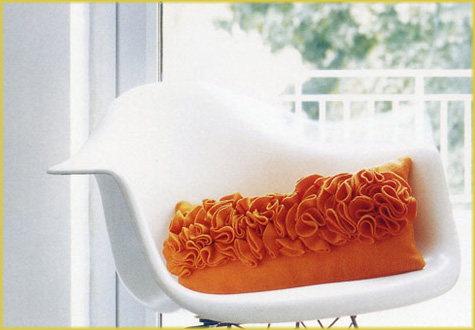 This felt pillow with it's rosettes (or ruffles) is very much my style. As author Michelle Traub, in this adorable Etsy How-To Article, so eloquently puts it "I haven't crafted with felt since I was little, but… now I have a whole new universe of respect for the material," and I couldn't agree more!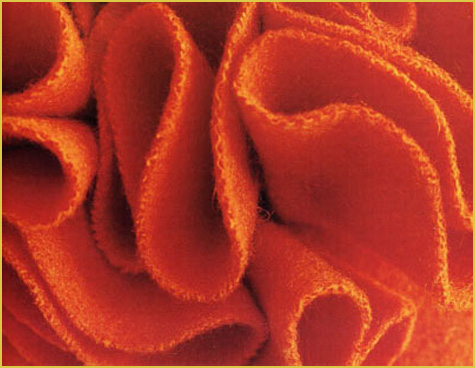 The artist of the ruffled felt pillow, Anne Kyrrö Quinn, has a similar chic design style as one of my favorite blogs: My Mama Made It. If you love handmade rosettes, ruffles and pretty, delicate things… you must check it out.
While Alexis, of My Mama Made It, focuses primarily on sewing and clothing refashions, we're teaming up to offer a wonderful tablescape give-away this month featuring her fabulous work.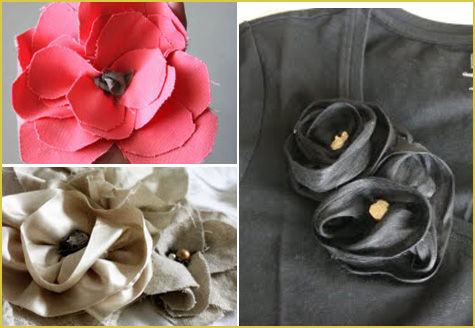 There are so many ways to add a bit of homemade touch to your decor… Shown above are a few of Alexis's floral corsage pins that could easily be incorporated into home design, as these Etsy pillow examples (Raw Studio, De De Etsy Shop) illustrate. My Mama Made It blog offers step-by-step tutorials for all of her creations, too.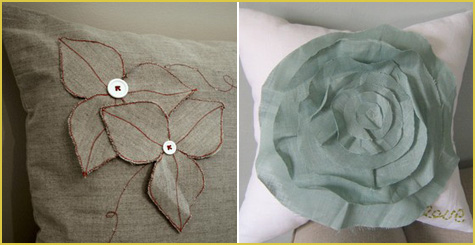 Follow the jump for the DIY of the felt pillow! Read more »
Tags:
Accessories
,
Crafty Solutions
,
Decorating
,
DIY
,
Fabric
,
Home
,
Orange
,
Patterns & Color
Posted in
Crafty Solutions
,
Home
|
1 Comment »
September 27, 2009
Wallpapering an entire room is daring & bold — it's both painstakingly permanent (at least the application process feels that way…) and uber trendy (will I really love this pattern in 5 years?). But if you're up for the challenge, the results can be marvelous.
It's important to try new themes out on an old room. Even if you're after the new, and you want to just get the project finished, get the home insurance sorted and start enjoying the house, careful planning can benefit you in the long run. Through doing so, you'll end up with a new, bold look for the room, and the experience will teach you loads about decorating regardless of how enamored you are with the result.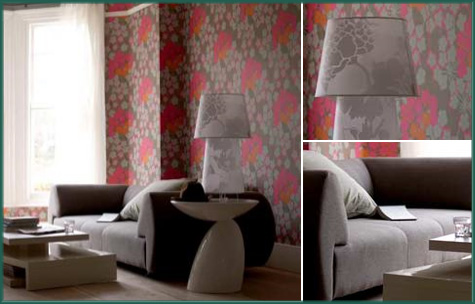 Here are six fantastic living room examples from House to Home that offer casual {and very livable} wallpaper patterns on all four walls of a living room. I have a feeling these won't be going out of style anytime soon…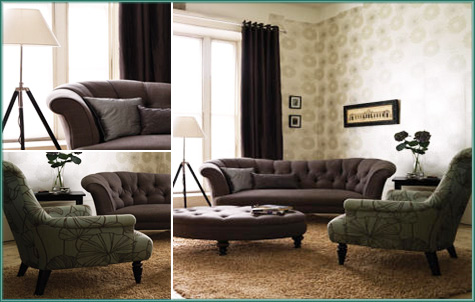 Make a bold move in one of your rooms — this could be a great solution for a reading room or family den that really needs a 'pop'. Wallpaper can also make an excellent accent on a single wall, in a small recessed cubby space (think window seat or alcove) or on a wall overhang (where your tv might be mounted or your fireplace juts out). Read on for more inspiration! Read more »
Tags:
Crafty Solutions
,
Decorating
,
DIY
,
Home
,
Living Room
,
Patterns & Color
,
wallpaper
Posted in
Home
|
1 Comment »