December 25, 2009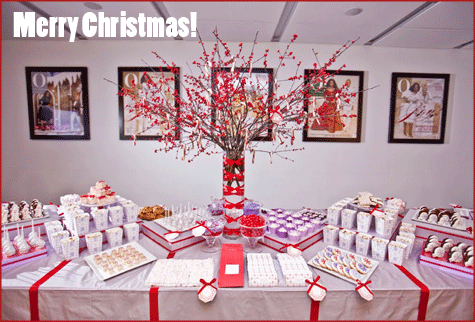 While Christmas has come and gone here in beautiful Sydney, I wanted to share one last treat from my favorite holiday… especially since I *technically* have one more day to celebrate in my home town time zone!
Amy Atlas does a fabulous job again, this time for the O Magazine holiday party and Gayle King!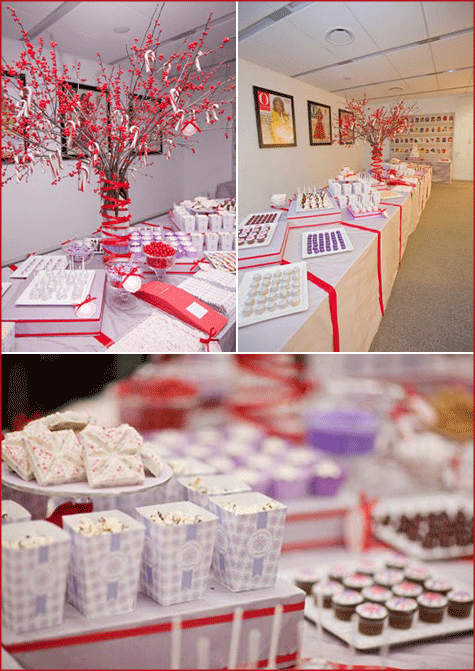 The lavender and cherry color palette is an unusual and beautiful one — I could imagine using these for a New Years Eve celebration as well. I especially love the vase tied in ribbons and bows, and the little custom 'popcorn' boxes (could be filled with any favorite candy).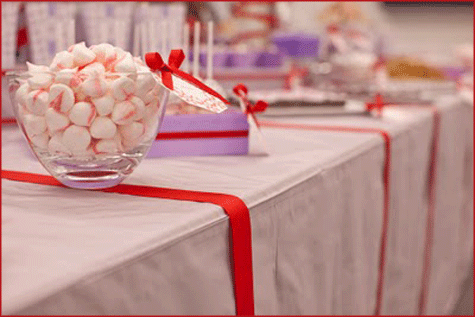 Tags:
Christmas
,
Decorating
,
Desserts
,
DIY
,
Lavender
,
Parties & Entertaining
,
Purple
,
Red
Posted in
Parties & Entertaining
|
Comment »
December 21, 2009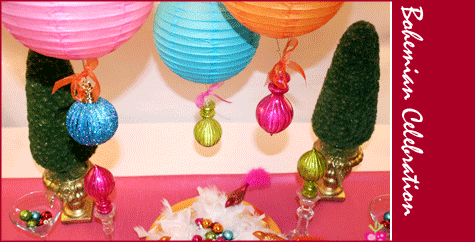 Looking for a unique party theme for Christmas or New Years? Top Party Ideas shares a very festive bohemian spread that would be perfect for either holiday!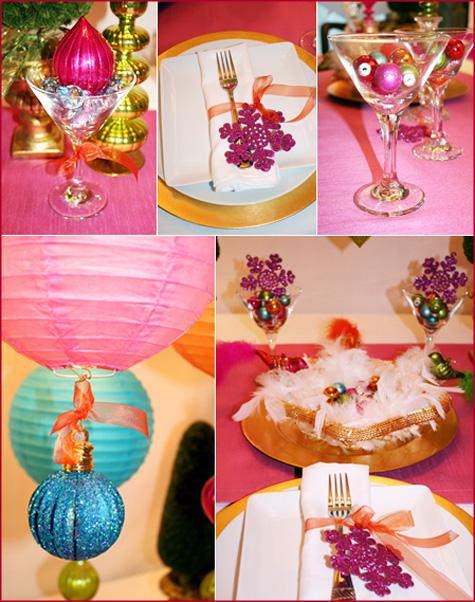 I love the bright colors and sparkly details! Martini glasses filled with pastel mini bulbs and gems as well as the stacked paper lantern ornaments are a few of my favorites (check out this post on handmade paper ornaments to replicate the combination). Read more »
Tags:
Birthday
,
Bridal Shower
,
Christmas
,
Crafty Solutions
,
Decorating
,
Dinner Parties
,
DIY
,
Kids Party
,
New Year's Eve
,
Orange
,
Parties & Entertaining
,
Patterns & Color
,
Pink
,
Purple
Posted in
Crafty Solutions
,
Parties & Entertaining
|
1 Comment »
December 9, 2009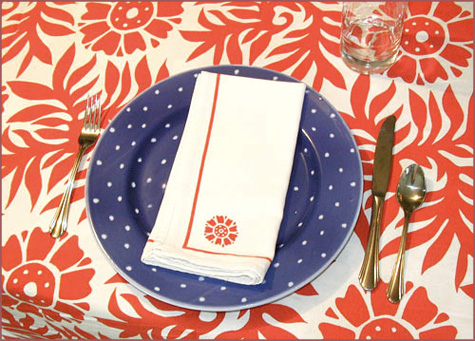 Inspired by Susan Sergant's affection for very bright colors (this is one of her patterns above), here are a few cheery room ideas that make even the dreariest of fall days a little brighter. I am not usually so bold as to paint an entire room lime green — but I must admit I'll be stealing more than a few of these ideas for the house!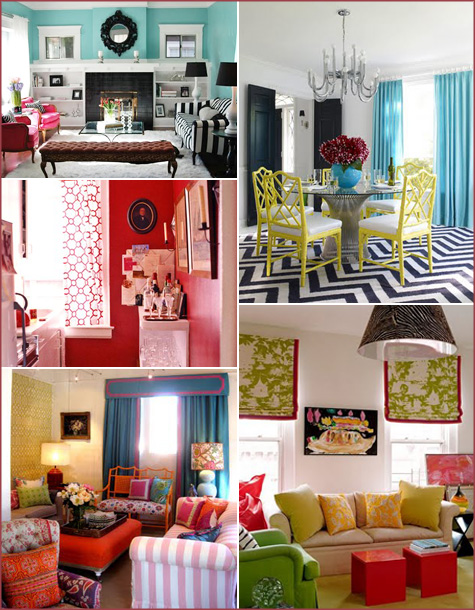 This fall, muted colors 'pale' in comparison to bright statement choices (I couldn't help myself) — bold colors abound this season for the wardrobe, throughout party themes and definitely in home decor. If you're not ready to go all in, try a few accent pieces here or there in a bright and bold hue. How great are the yellow dining room chairs in Jonathan Adler's design (above) and the brilliantly pink foot stools (next page)?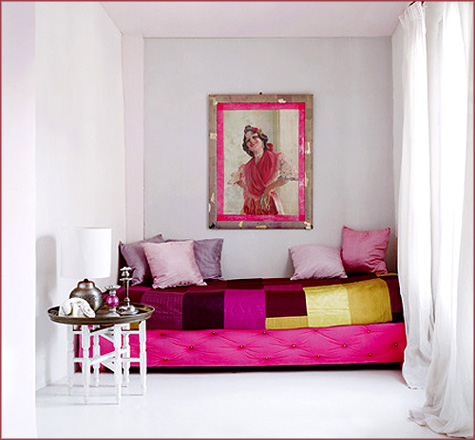 Nine more inspiring rooms full of color to go! As well as accent pieces (such as bedding and throw pillows) that leave a similar — yet not so permanent — effect. Read more »
Tags:
Accessories
,
Bedroom
,
Blue
,
By Color
,
Decorating
,
Dining Room
,
Fabric
,
Furniture
,
Green
,
Home
,
Living Room
,
Orange
,
Paint
,
Patterns & Color
,
Pink
,
Purple
,
Red
,
Yellow
Posted in
Home
|
4 Comments »