September 21, 2012

Happy Friday! I'm back with another awesome Friday Guest Blog Interview. It's actually a two in one, because we're featuring SPACEStv (that awesome new home and design YouTube channel that was just released) and Janet of Living in a Nutshell, a super stylish blogger with a fantastic little episode on SPACES, a new book and a lovely blog.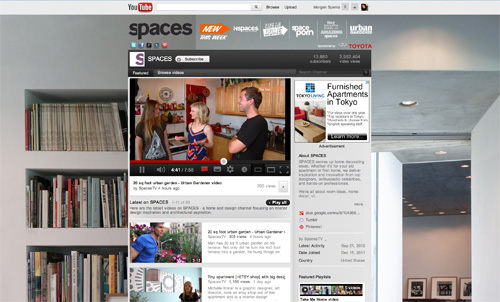 Have you heard of SPACEtv? A new YouTube channel that serves up home decorating ideas of all sizes – and it's instantly available in cute little 5-15 minute chunks of delicious decorating morsels. I'm really loving discovering all of the various series! And if you're like me and live sans cable, then this is an excellent HGTV alternative (plus, you can skip all of those pesky ads). A few of my favorites have been this inspirational Brooklyn loft crash, this roof deck on Urban Gardener, and of course, Janet's eclectic How to Decorate a Small Apartment episode. So much goodness.
Janet is taking a few moments to answer our usual 4 design questions about her favorite trends, tips and design ideas. Janet is the voice behind Living in a Nutshell and her new book of the same title. How brilliant is that mix of color in the cover photo?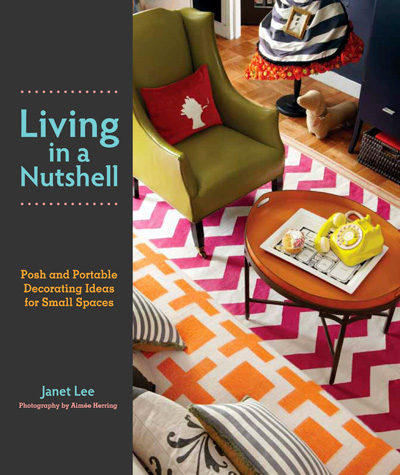 I was immediately intrigued to learn more about Janet's style after watching her SPACES episode and checking out stills of her pint-sized NY apartment (including that above living room). Jump on out to the interview for a closer look. Read more »
Tags:
Decorating
,
DIY
,
Guest Blog
,
Guest Interview
,
Home
,
Small Spaces
Posted in
Guest Blog
,
Home
,
Interview
|
Comment »