February 4, 2010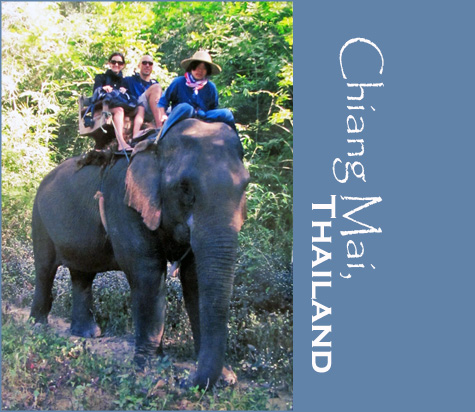 Our trip has come to an end… it has been a wonderful adventure and there's just one last installment in this little series. sniff.
I've put off this last post for quite some time, it's already the beginning of February and we arrived back home in mid-January! I was actually trying to track down the above picture (It's not a great picture of a picture…) because I didn't have it in a digital format. Guess where it was? In the back zipper pocket of my suitcase the entire time. Go figure.
I promise this is the last Adventures Abroad post! You might be growing very tired of them, but I thought it was suiting to close out our trek with a proper farewell. If you have a few extra minutes and want to peak in on the rest of our trip to Australia, New Zealand and Thailand, head on over here.
The rest of our time in Chiang Mai was filled with cave spelunking, bamboo rafting, hill tribe village hikes and elephant rides. Follow the jump for some fun pictures! Read more »
Tags:
Thailand
Posted in
Travel Adventures
|
Comment »
January 21, 2010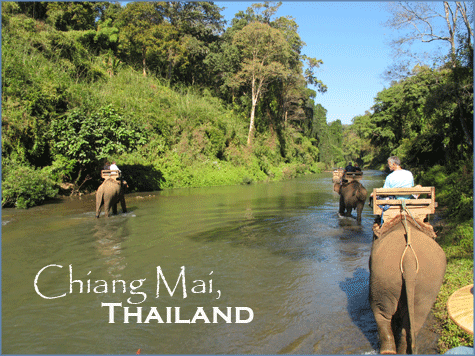 Oh the stories behind Chiang Mai! If you're just visiting this little series… hop on over to the 'Travel Adventures' tag (at the bottom of this post) to see our trekking journey across the beautiful countries of Australia, New Zealand and Thailand from start to finish.
If you've followed for a bit, welcome back to Thailand! While exploring the rural north country, and specifically areas around Chiang Dao (which is an even more rural version of Chiang Mai), we had the opportunity to: ride elephants, take a lazy river trip by bamboo raft, crawl through 12″ crevices in a local cave, hike through six hill tribe villages and spend the night high on a mountain in a little woven hut.
*Jump on over to PDB's Facebook page to watch two quick videos from our elephant camp adventures*

Tags:
Thailand
Posted in
Travel Adventures
|
1 Comment »
January 9, 2010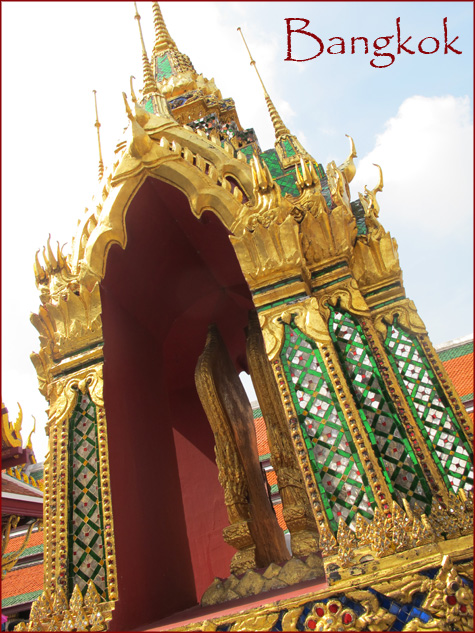 We've made it to Thailand! If you're just joining us here at PDB, please forgive the quick travel diversion from the usual decor-related posts… Kevin and I have really enjoyed sharing a bit of our 3 1/2 week adventure with you and we have just one more stop before heading home. And so here we are in Thailand!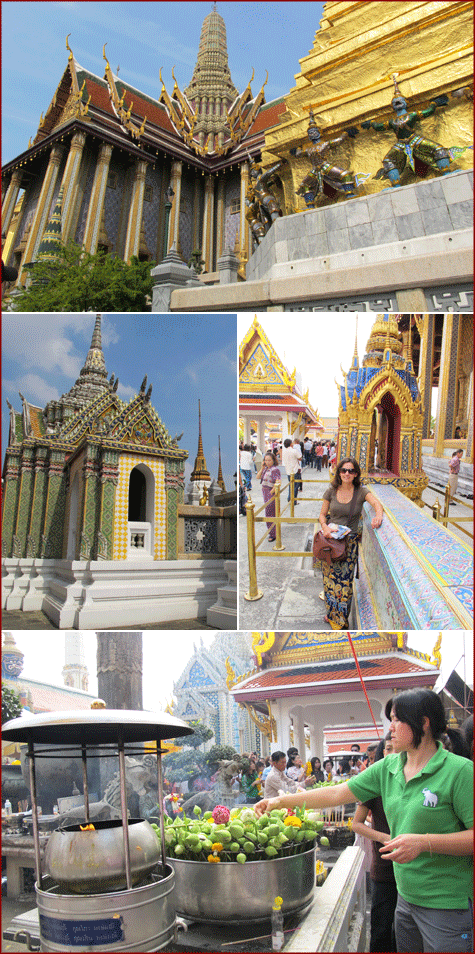 I've broken Thailand into two quick posts — Bangkok and Chiang Mai — because they are SO different and there was so much to do and see in this beautiful and unique culture and land. Read more »
Tags:
Thailand
Posted in
Travel Adventures
|
2 Comments »