April 23, 2013
Remember when I made these guys a couple of weeks ago? Well I ended up overdoing it on the amount of deliciously melted chocolate in my double boiler and wanted to find an easy way to scoop up the remaining goodness, lest it be wasted or eaten in an entire sitting by myself.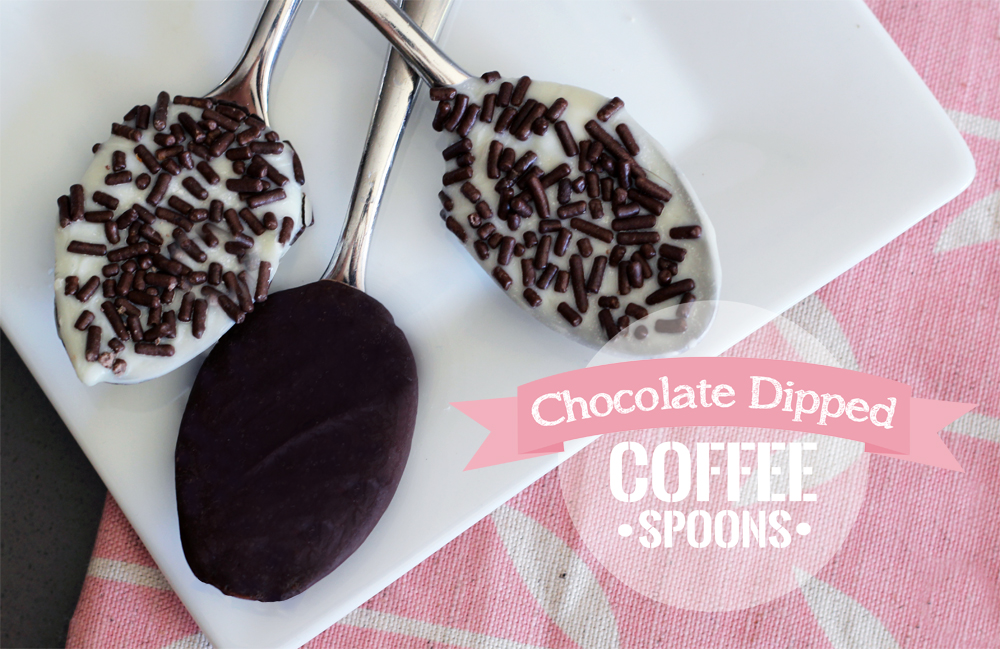 The easy solution was dipped spoons! I've actually made these before with plastic spoons for a hot chocolate bar at a friend's nesting baby shower, but it's been a couple of years so I thought I'd revisit and share how easy, yummy and practical (can't let that last bit of chocolate go to waste!) this is. These dipped coffee spoons would also would make great gifts if sealed up in a little cellophane and ribbon.
So easy and so quick, and they look so pretty when set out with coffee, hot chocolate, chai… you name it.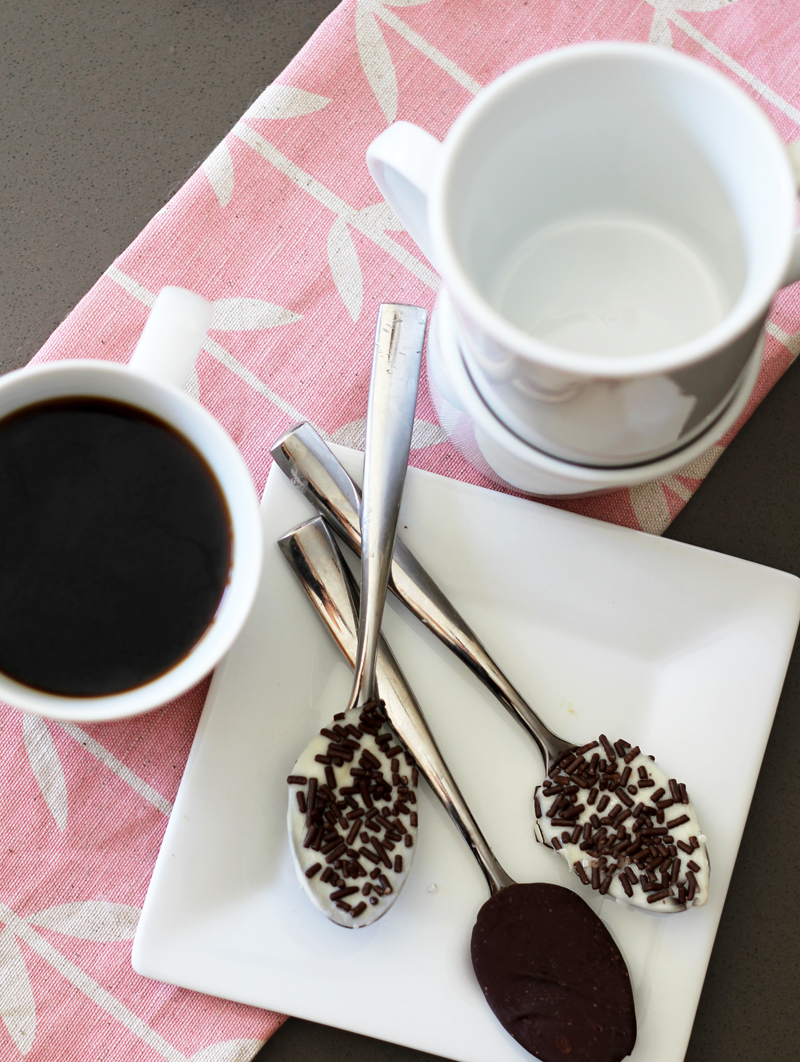 They could be covered in any pretty sprinkle or sugar for a customized look for a shower theme or party, or swagger with alternative chocolate colors (white over the dark, for example) for a fancier design.
The left over spoons went onto the coffee shelf in my kitchen – so tempting!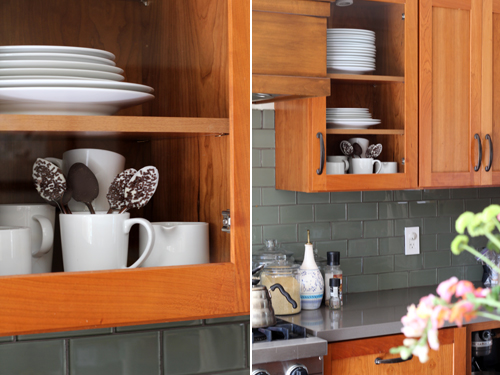 They won't last longer than a couple of weeks before the chocolate begins to crack, but I really haven't had to worry about an 'extended stay' problem

.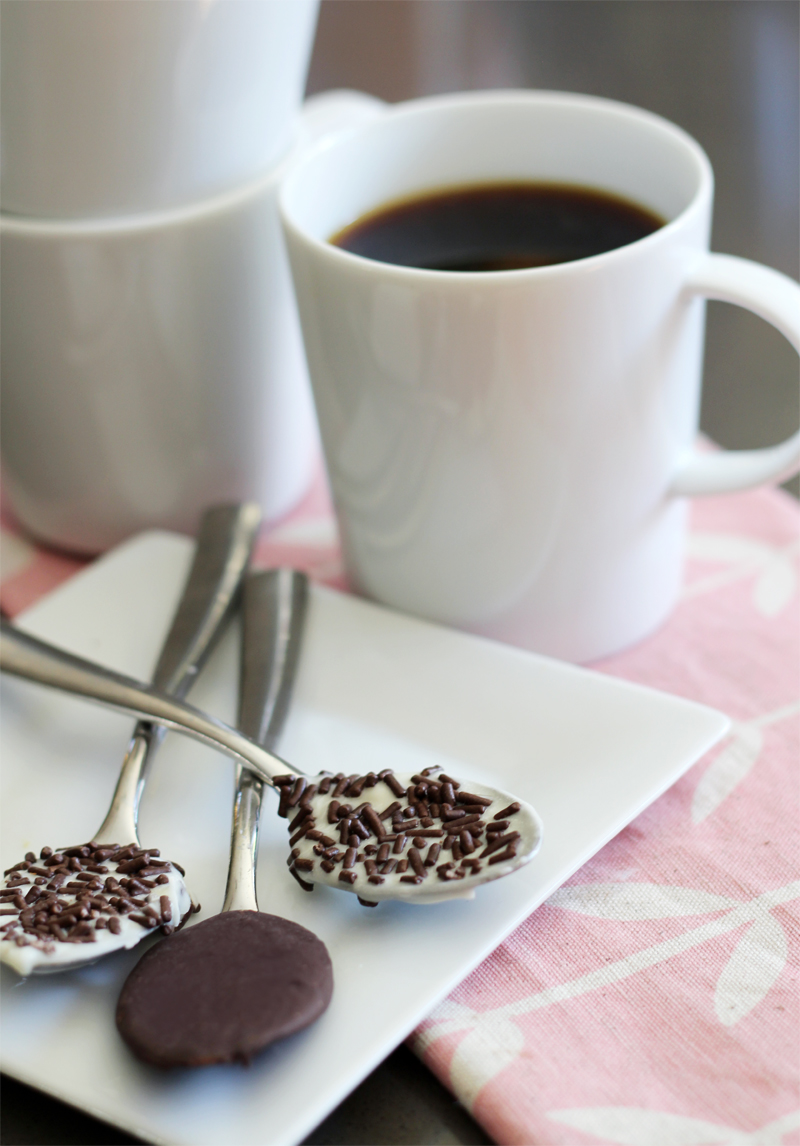 Making them is easy peasy, see this post for a better overview but the basics are: chocolate chips, double boiler, spoons (if using plastic as favors or gifts, make sure your chocolate isn't hot hot hot or the spoons will melt during the dipping process), toppings.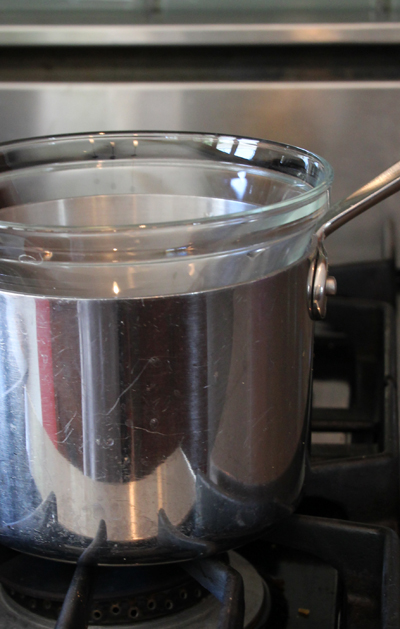 Yum.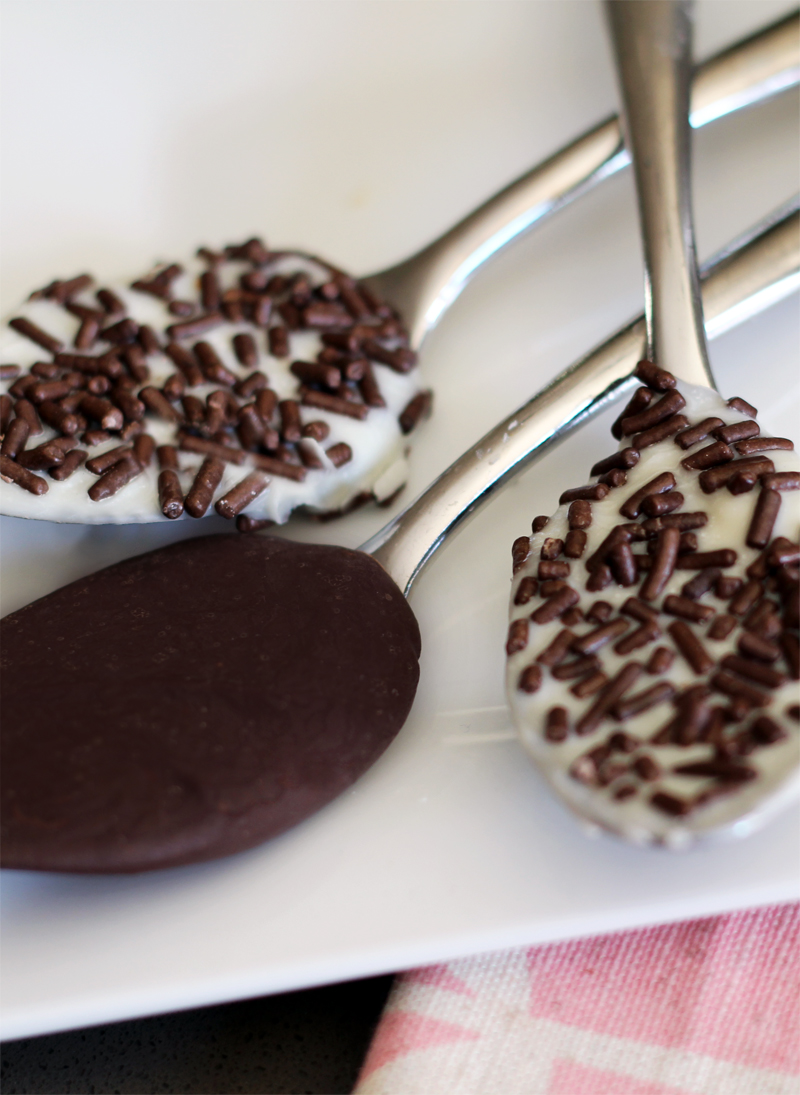 PS More recipes and good eats can be found right here.
Tags:
Baby Shower
,
Birthday
,
Bridal Shower
,
Chocolate
,
Desserts
,
Dinner Parties
,
Favors
,
Gifts
,
Parties & Entertaining
,
Wedding
Posted in
DIY
,
Parties & Entertaining
,
Recipes
|
3 Comments »
April 9, 2013
Liv and I worked on this little project back when we were planning for her 2nd birthday. But then we didn't get a chance to make more than one and we forgot to hang it at the party! So it's been in our garage ever since.
We pulled it out for a little piñata fun, even though it was really meant to hang over one of the string lights in our backyard (you can see the undecorated paper lanterns on the string lights in the party pics here).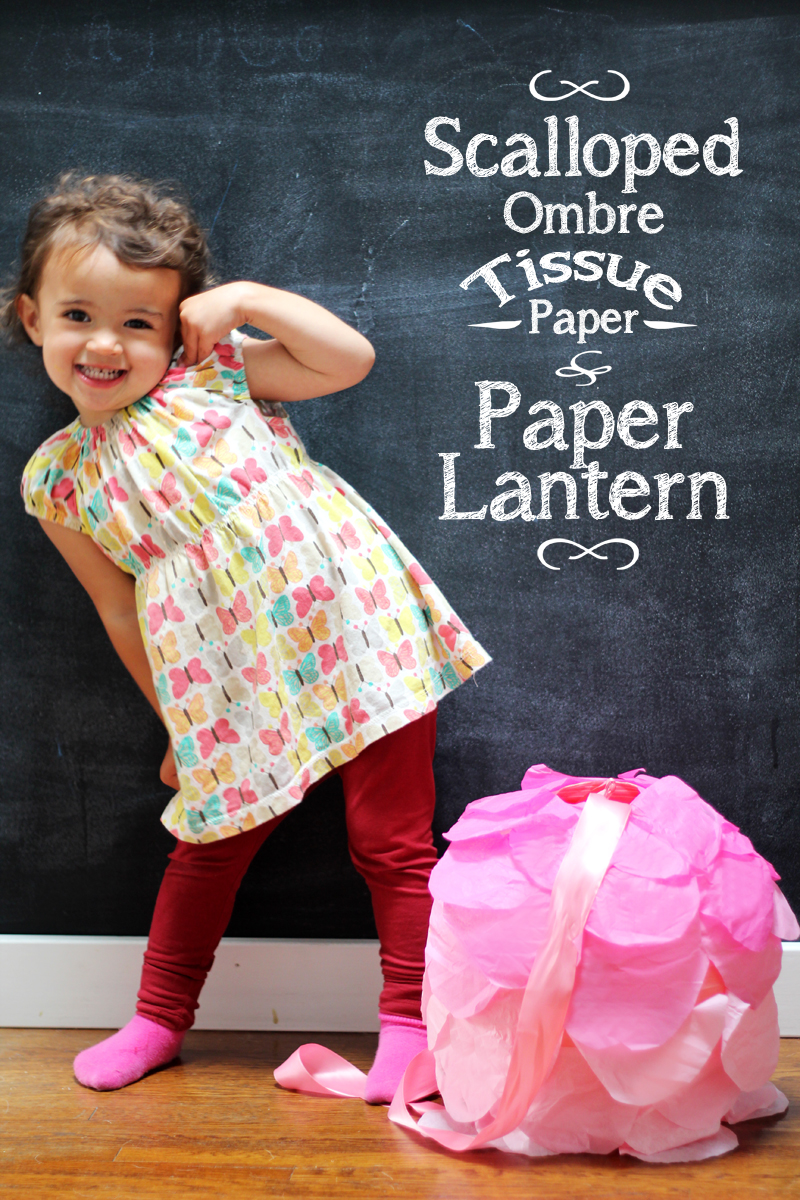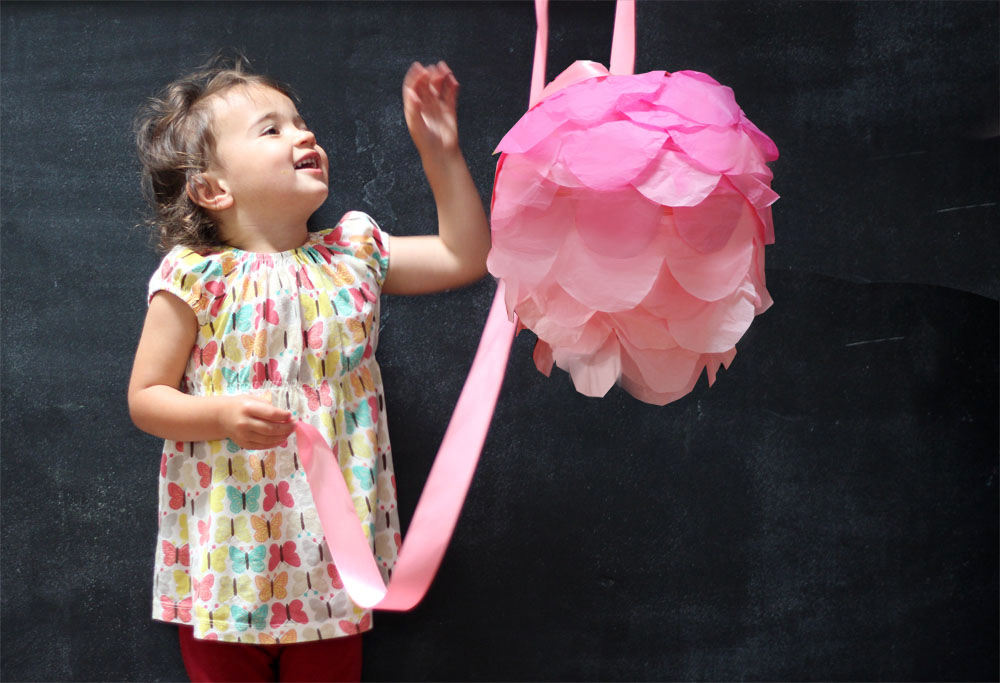 A standard paper lantern, ombre layers of scalloped tissue paper and a long pink ribbon to hang it with – an easy and fun pom project.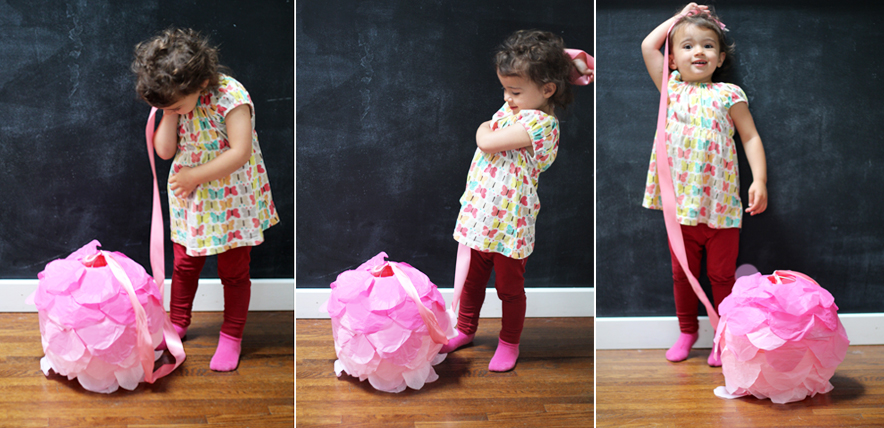 I turned to Etsy to find the perfect ombre tissue paper (every color of tissue paper known to man is available in various stores!) and bought four pretty shades of pink from PomLove.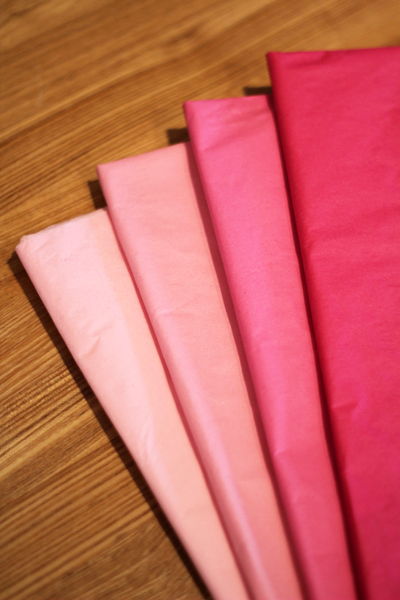 Rather than cut out circles, I cut out 3″ scalloped strands of half circles, and then slowly wrapped them around the lantern using double sided tape to adhere.
I've seen versions of this idea that are sealed off at the bottom and filled with candy, seems like an easy non-paper-mache way to make a fun piñata.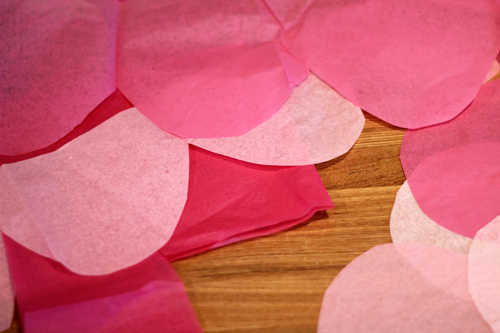 I had planned on hanging it in Liv's big girl room, but the tissue paper may have seen its day by the end of today. Too fragile to keep!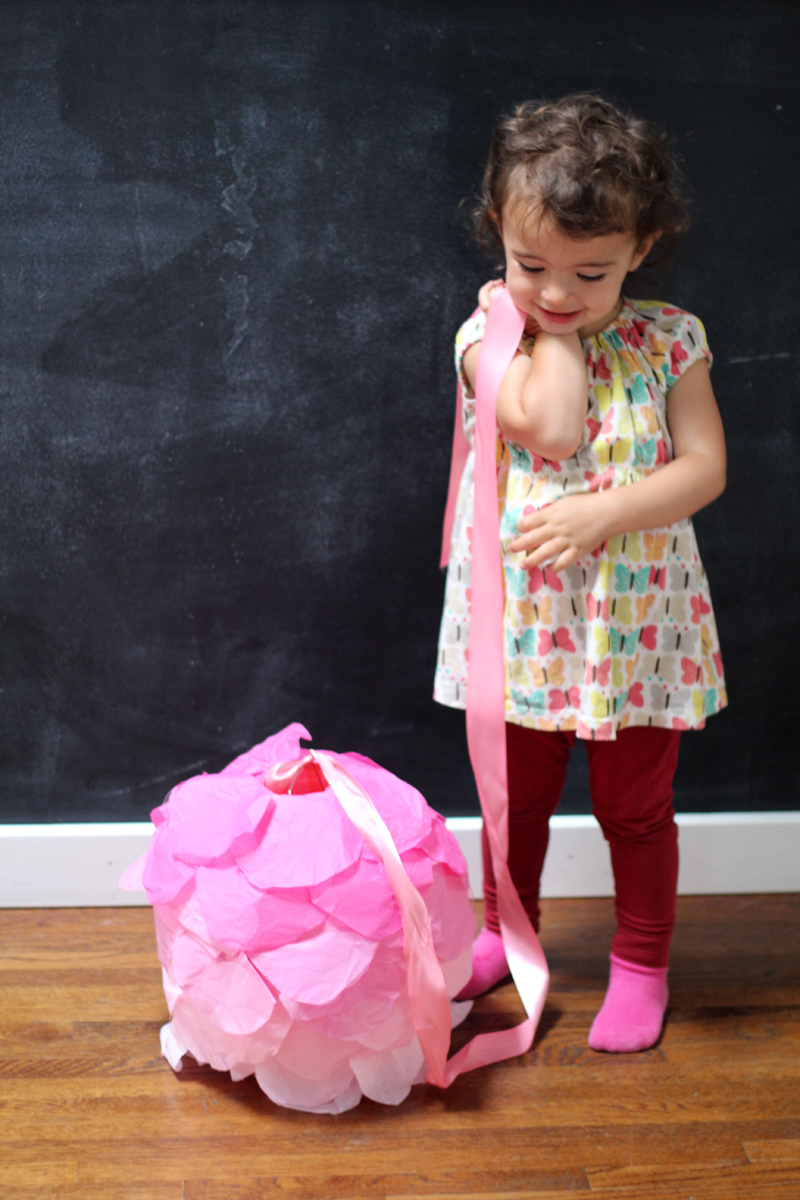 Far too fun to play with. 
Tags:
Accessories
,
Baby Shower
,
Crafty Solutions
,
Decorating
,
DIY
,
Kids Party
,
Parties & Entertaining
,
Pink
,
Tutorial
,
Wedding
Posted in
Crafty Solutions
,
DIY
,
Parties & Entertaining
|
3 Comments »
January 23, 2013
One of my favorite, super-quick-to-throw-together ideas from Liv's party was to create little favor pouches for gummy bears to hand out to all of the kids on their way home.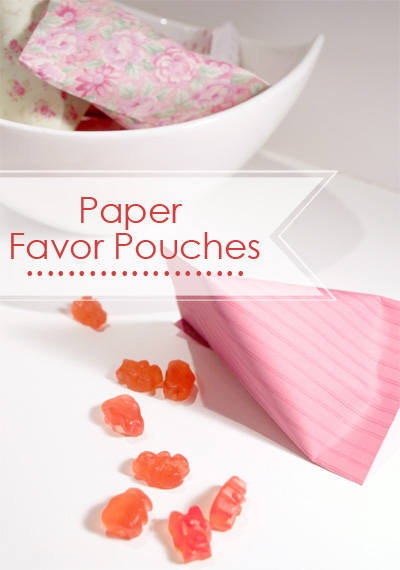 I didn't get a very clear photo of the treat bags at the actual party, but here's the gist on how we put them together: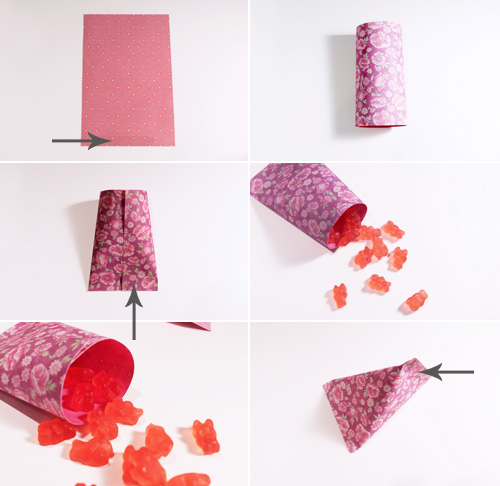 The grey arrows indicate where a piece of double sided tape was added to adhere two sides together. The pouches were popping open after a while, so I might try something stronger than plain old sticky tape next time. Maybe even cute staples or scrapbooking tape + a dab of glue in a few key areas (such as the corners).
They were a cute and easy addition to the party! And we literally made them as people were walking in (and as it dawned on me that I had meant to put favor bags together but had completely forgotten about them… luckily I remembered a few variations of this idea on Pinterest - not to mention those cool popsicles that used to be sold out of similar pouches when I was a kid – and happened to have paper and pink candy on hand!). Big thanks to my brother and friend Trish (the invaluable party co-preppers) for helping me assemble.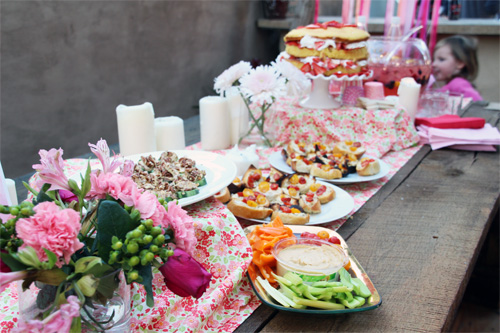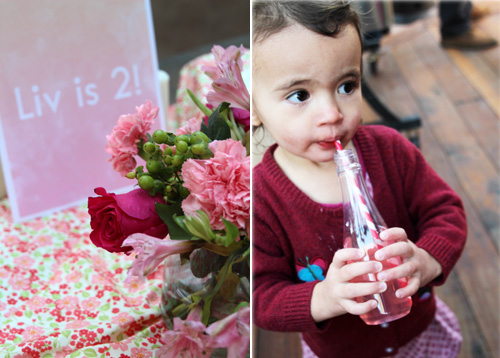 More pictures from Liv's 2nd birthday right here, and you can filter all party ideas posted on the blog by theme here!
PS this would be very cute for Valentine's Day treats, don't you think?
Tags:
Baby Shower
,
Birthday
,
By Color
,
Crafty Solutions
,
Decorating
,
DIY
,
Kids Party
,
Parties & Entertaining
,
Pink
,
Tutorial
,
Valentine's Day
,
Wedding
Posted in
Crafty Solutions
,
DIY
,
Family & Friends
,
Holidays
,
Olivia
,
Parties & Entertaining
|
1 Comment »